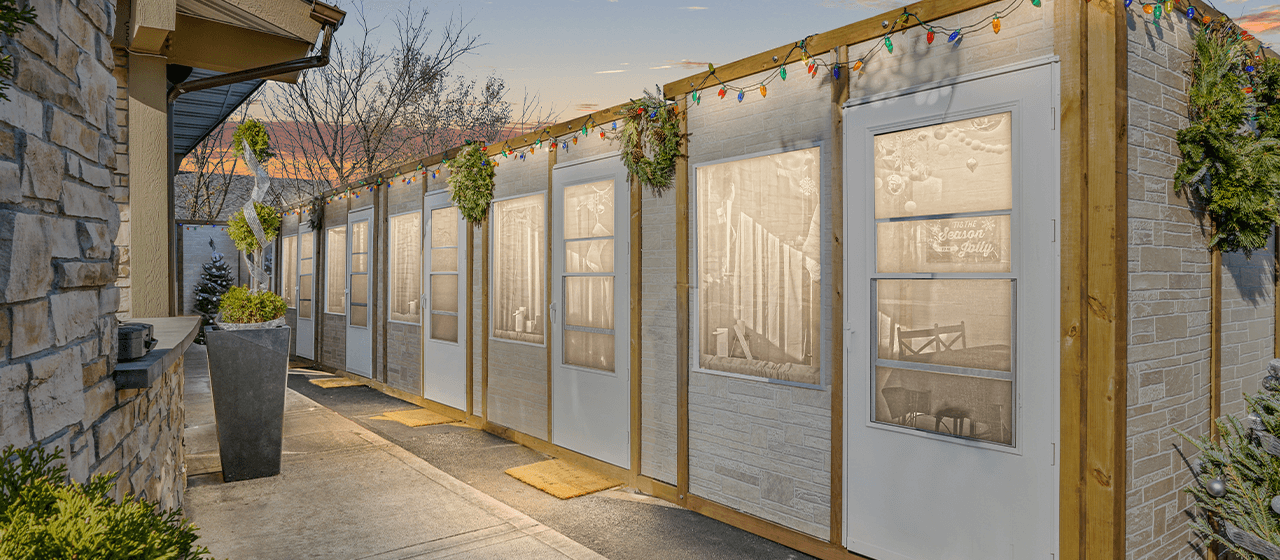 Container Dining Spaces for Fiamme Pizza
Learn how a restaurant transformed PODS containers into single-party dining rooms.
Fiamme Pizza Restaurant@Model.Title.HeadingType>
Fiamme Pizza is a traditional Naples-inspired Italian restaurant located in the Chicago suburb of Naperville, Illinois. When local ordinances closed all indoor services for restaurants in an effort to limit the spread of COVID-19, Fiamme Pizza used PODS containers as a creative solution to keeping guests safely dining on site.
The Challenge: Indoor Dining Restrictions
Throughout the 2020 coronavirus pandemic, many restaurants depended on outdoor and patio dining to stay afloat since lockdowns have left many people feeling uneasy about eating and drinking in public spaces.
For Fiamme Pizza, diners are an important stream of revenue and critical to the livelihood of many of the restaurant's employees. Thus, when temperatures began dropping in the fall months, Fiamme Pizza was determined to find a way it could keep serving meals at the facility since outdoor dining would no longer be a viable option in the winter.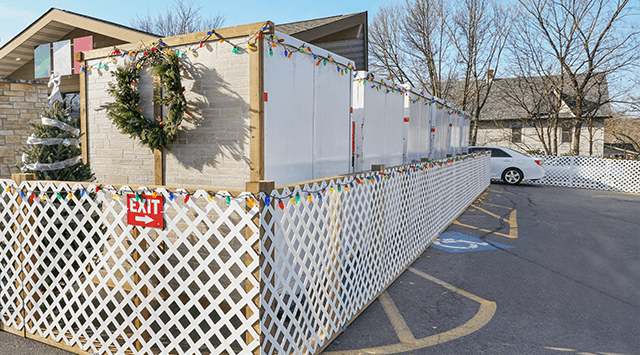 The PODS Solution: Container Dining Rooms
Indoor dining became restricted for all restaurants in the city, and many businesses pivoted to offering entirely curbside or takeout meals only. The staff at Fiamme Pizza brainstormed for a solution to keep customers eating at the restaurant. One of the team members had the idea of transforming a shipping container into a dining room.
Since the unit would technically be outside the facility, yet still providing similar comforts of a building, Fiamme Pizza immediately contacted PODS to get several containers after receiving city approval. By using creative decorations, the containers were transformed into safe isolated dining spaces in three days with the help of a local subcontractor and members of the restaurant staff.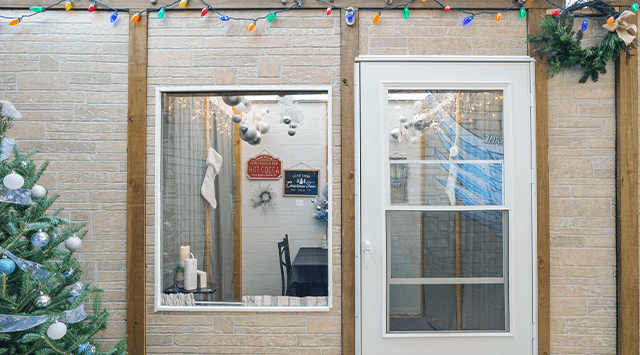 The Results: Safe & Memorable Experiences
The single-party dining spaces, which have been dubbed the "Winter Villas" by Fiamme Pizza, garnered buzz from local media outlets in addition to having related posts on social media explode in popularity. By using PODS containers, each individual dining area is able to undergo deep sanitization between uses while offering a similar experience to the restaurant's traditional indoor dining room.
After launching in early November 2020, reservations to dine inside Fiamme Pizza's "Winter Villas" were quickly booked out for more than two months in advance and have become a popular attraction in the community. While the restaurant is not meeting the same profit margin as it would with an indoor dining room, the containers allowed the restaurant to keep all of its serving staff employed without losing revenue.
Fiamme Pizza expects to break even with its initial investment while enjoying the benefits of increased brand awareness, positive publicity, and a very happy customer base during — and long after — the coronavirus pandemic.
Get a Quote
"With these containers we have been able to stay relevant in the dining scene regardless of what COVID throws at us. Though we could be open for carry out only and cut our staff hours, we wanted to help continue providing for our team while also offering our community a fun and positive experience during this time."

- Preston Gaspar, General Manager of Fiamme Pizza
Business Moving & Storage Case Studies