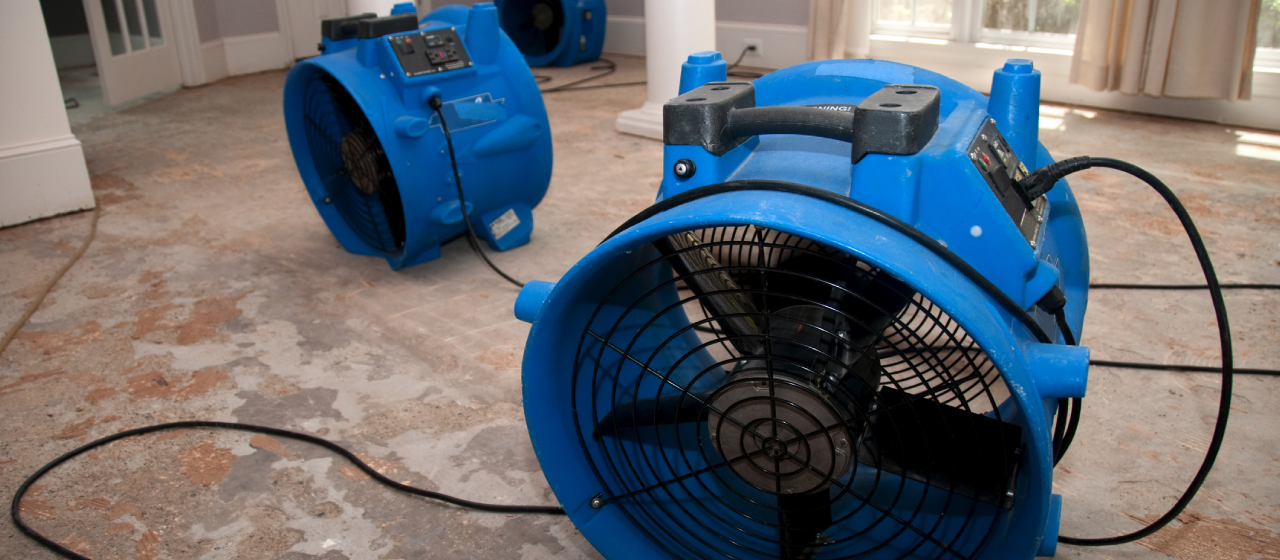 Storage With 911 Restoration for a Retail Store Remediation
See how PODS helped 911 Restoration by providing commercial storage containers during a remediation project at a Bath & Body Works store.
911 Restoration@Model.Title.HeadingType>
911 Restoration of Central Arkansas offers disaster restoration to Little Rock and surrounding communities, mitigating sewage and water leaks, mold removal, frozen pipes, fire restoration, and other natural disaster recovery efforts.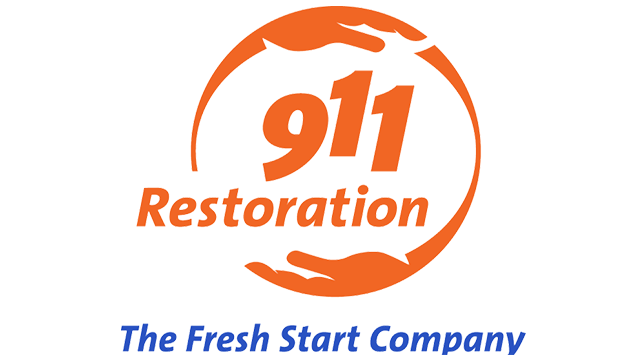 The Challenge: Storage Needed
After sustaining water damage during soaking rain, a Bath & Body Works store in Conway, Arkansas, needed major restoration work completed on its parquet flooring. L Brands, the parent corporate entity of Bath & Body Works stores, hired 911 Restoration of Central Arkansas for property remediation services at that store.

911 Restoration owner Chad Hynes received the call on a Thursday and had only until late Sunday to complete the restoration, so that the store could be fully operational on Monday. The project included removing and storing all the merchandise from the 2,100 square foot store.

911 Restoration of Central Arkansas needed a safe and reliable on-site storage solution that could hold the store's inventory while the restoration crew went to work. And because he had only a day's notice before starting the project, Hynes needed a portable storage solution delivered quickly.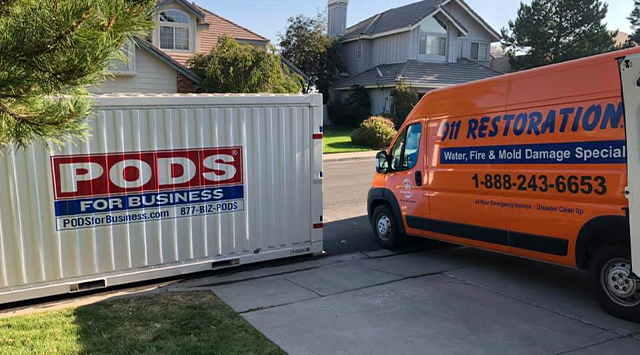 The Solution: PODS Containers
PODS delivered two commercial storage containers to the Bath & Body Works store in less than a day. On a Friday morning, around 30 Bath & Body Works employees moved all of the store's inventory into the PODS units, which were stored on-site.

911 Restoration of Central Arkansas scraped up the parquet flooring and machined the concrete floor thoroughly to remove all traces of glue over 34 hours. Bath & Body Works employees then moved the inventory back from the PODS containers into the store on Sunday, ready to reopen for business on Monday.
Call Us For Restoration Solutions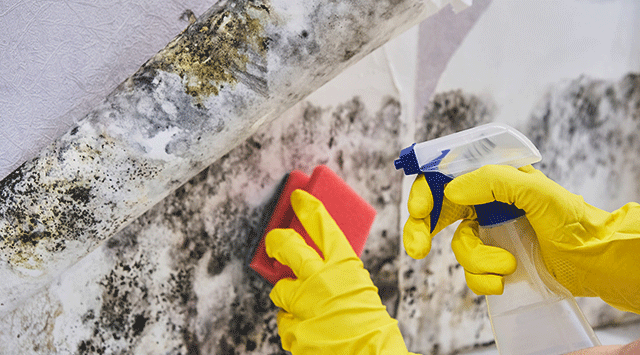 The Results: Reopened in Time
By delivering commercial storage containers quickly and efficiently, PODS helped 911 Restoration of Central Arkansas meet tight deadlines so Bath & Body Works didn't lose additional business and money. L Brands was so happy with the results of the remediation project that they employed 911 Restoration for a similar project at another Bath & Body Works store in Searcy, Arkansas.

Today, Hynes continues to partner with PODS for reliability and attentive service whenever he needs portable storage containers for disaster recovery projects. Providing a safe and convenient location for valuable inventory, PODS proved to be a valuable component of the Bath & Body Works commercial water remediation projects. "I can always rely on PODS to deliver," Hynes says.
"PODS is my favorite vendor to work with. I love their model of doing business — they're very quick, accommodating and easy to work with. They think of the small things. The driver will call me 30 minutes before he arrives on location so I can plan accordingly. My rep also calls me two days after they pick the PODS back up to see how everything went. It really shows he cares."
— Chad Hynes, Owner, 911 Restoration of Central Arkansas
Business Moving & Storage Case Studies