PODS continues to operate in its normal service areas (U.S. and Canada) as part of the critical Transportation Systems Sector based on guidance from governmental authorities related to COVID-19. For more information, including how our drivers are following social distancing rules and for service updates,
click here
.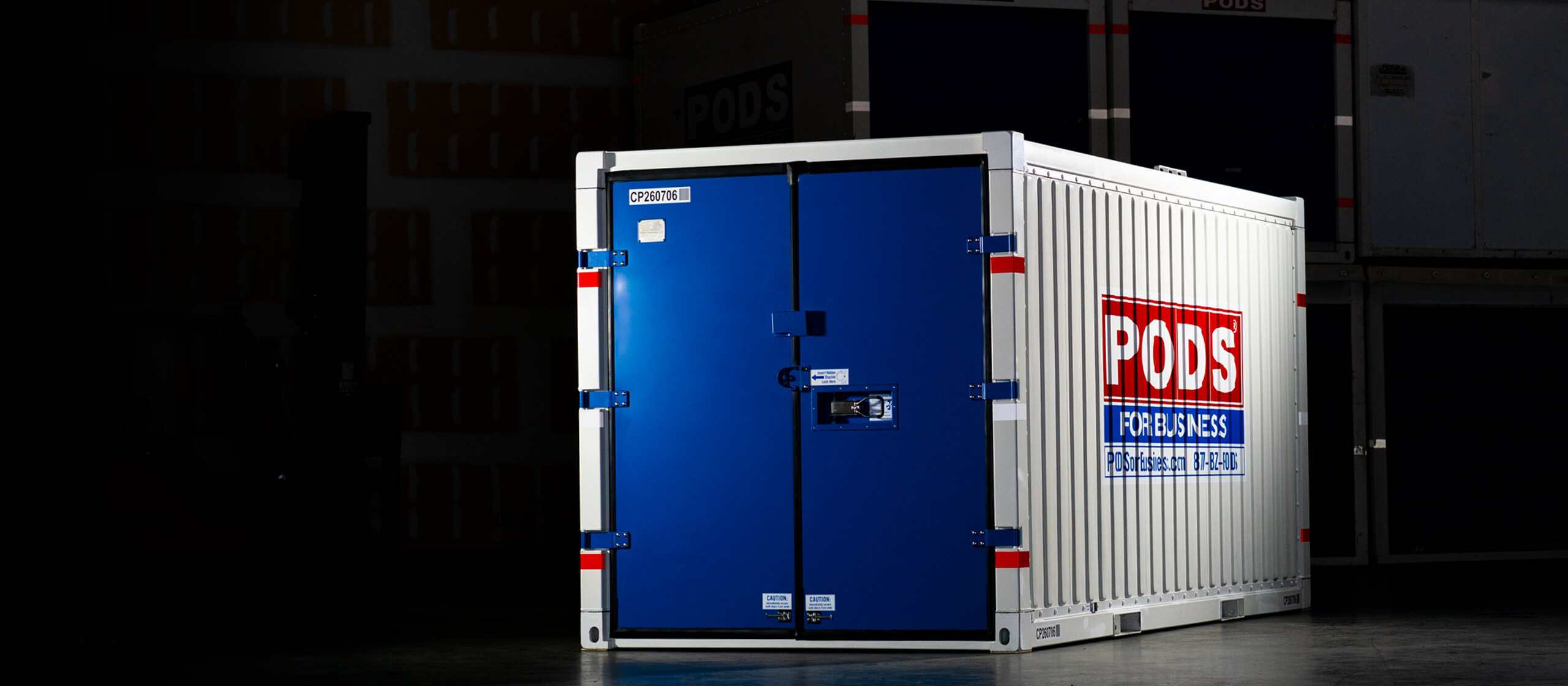 Introducing Our All-Steel Commercial Container
Only PODS can offer maximum security and the convenience of portability with our new steel containers for moving and storage. *Commercial Container not available to order on web. Please call for more information.
New All-Steel Commercial Storage Container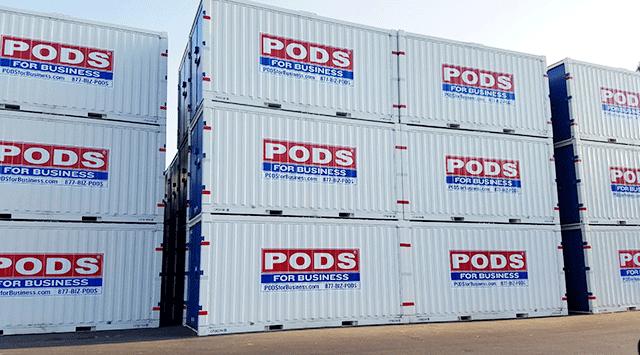 16 foot All-Steel Commercial Storage Container
Robust and portable, the PODS All-Steel Commercial Container offers high-grade security with ultimate convenience for your storage demands. This mobile shipping container is designed with three specialized locks on easy-to-operate double doors, and it has the heaviest payload capacity of our storage units while still being small enough to fit in a parking lot space.
Exterior dimensions: 16' x 8' x 8'
Cubic feet of space: 827'
All-Steel Container Available in Certain Locations
Our powerful All-Steel Commercial Container is backed by the strength of the PODS nationwide network. With PODS having over 230 locations in 45 states, this commercial shipping storage container may be accessible exactly where you need it most. Call PODS to find out if the PODS All-Steel Commercial Container is available at a U.S. location near you.
1 (877) 249 7637
All PODS Commercial Container Sizes and Options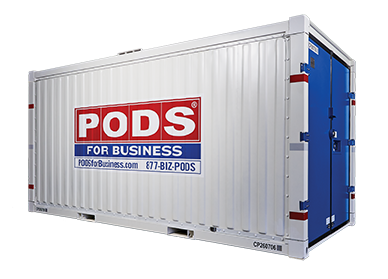 16' All-Steel Container*
The PODS All-Steel Container is our premier storage unit. With three locking options, high-security doors, and a 10,000 lb weight capacity, this container is our most robust unit for security and durability. *Not available online.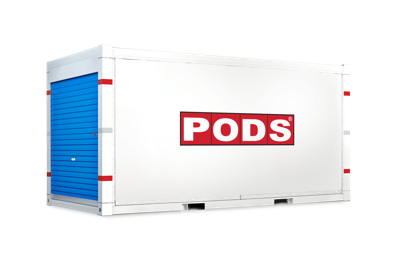 16' PODS Business Container
This container is the largest size of our container offering. Businesses with substantial storage quantities and large-scale moving logistics can be accommodated with up to 827 cu ft. of space that this storage unit provides.
12' PODS Business Container
This storage unit is the mid-size option of our containers for businesses needing extra room, such as storage for remodels or heavy-duty equipment. The 689 cu ft. unit is a flexible choice for moving and storage.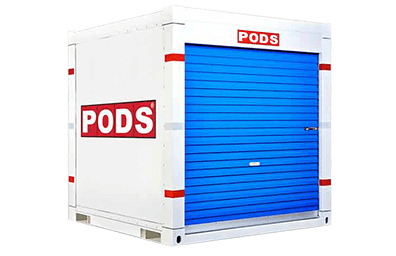 7' PODS Business Container
Our highest-in-demand unit, this container is the smallest size of our fleet. It is a popular choice for businesses needing a portable storage space area at a maximum of 385 cu ft. for holding inventory and other goods.
*Commercial Container not available in all locations. Please call for more information.
Commercial Container Storage Benefits
High-Security Locking Options

Secure high value items with three locking options

Payload Capacity

On-site payload capacity up to 10,000 lbs.

Same Flexible PODZILLA delivery system

Can be placed in a single parking spot

Stands Out From The Competition

Compare PODS vs. Mobile Mini
Call Today To Get Your Quote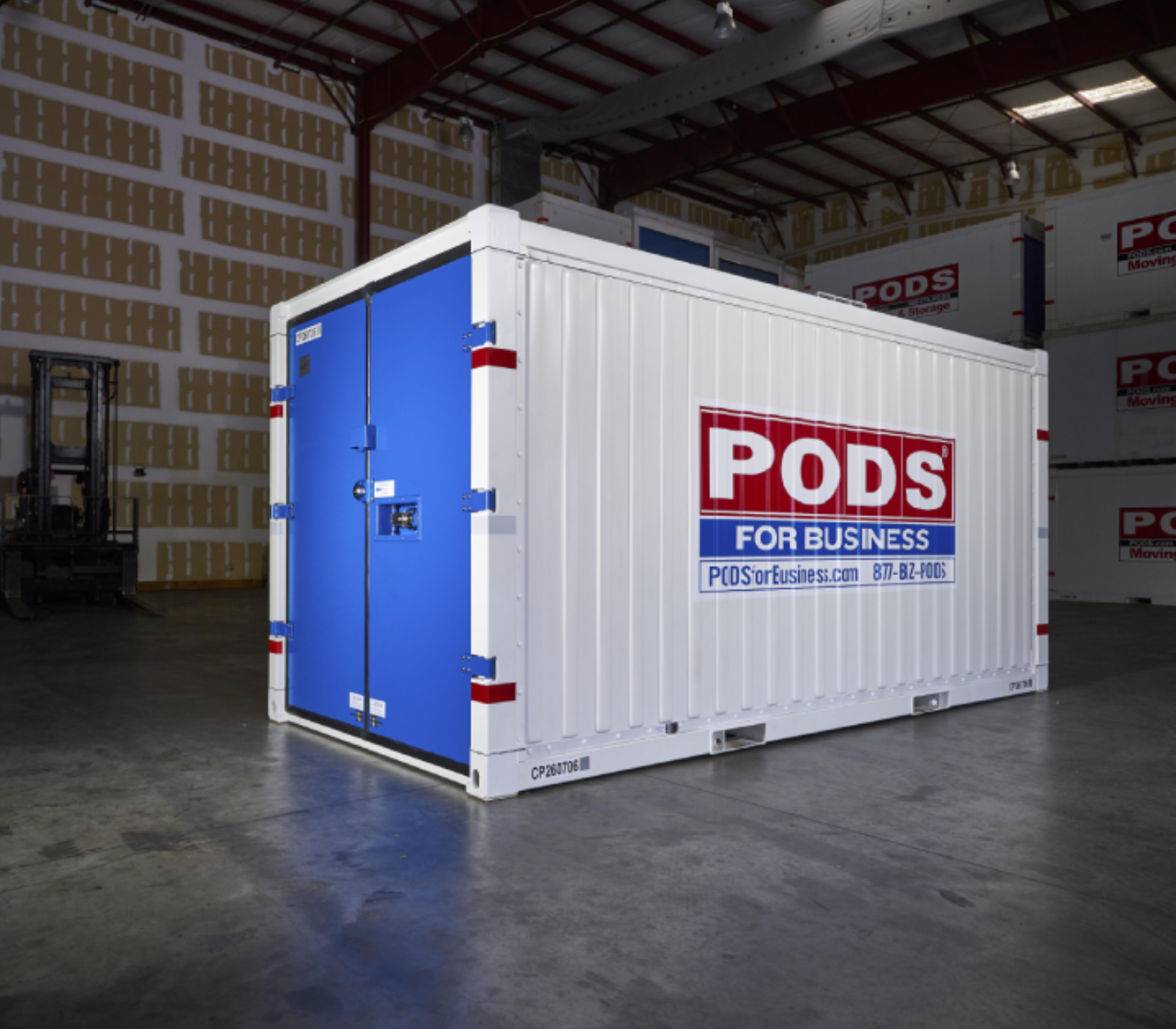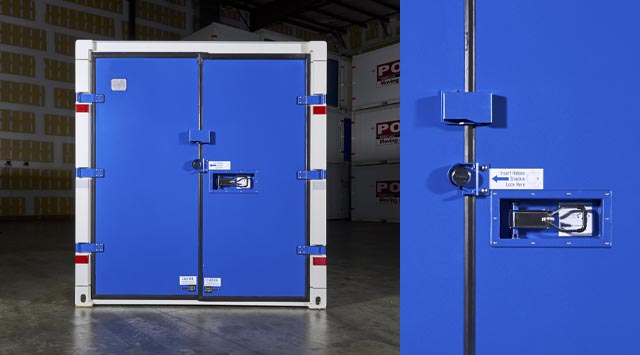 Three High-Security Steel Container Locking Options
The PODS All-Steel Commercial Container is built with three locks to add additional layers of protection against theft and exposure to outdoor elements.

Handle Release Lock
Secure and easy-to-access lock
Hidden Shackle Lock
Discreet and smart locking feature
Heavy-Duty Security Box for Standard Padlock
Enclosed lock that resists tampering
All-Steel Container Internal Features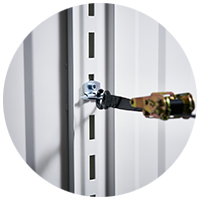 Superior Cargo Control
E-track and fixed D-rings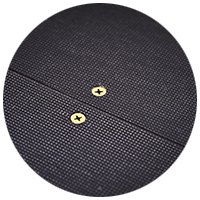 Non-slip, Stronger Flooring
Waterproof top and bottom coating with a non-slip surface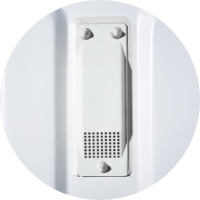 Condensation Control
Features back wall vents & anti-condensation ceiling coating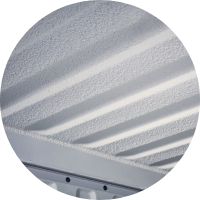 High-Strength Corrugated Roof
Composed of high tensile corrugated steel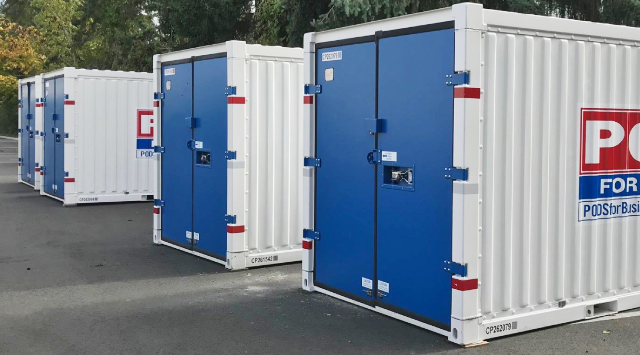 UTILIZING THE ALL-STEEL COMMERCIAL CONTAINER
The PODS All-Steel Commercial Container is the prime choice for businesses and organizations searching for the highest level of security in a storage unit. Here are a few examples of what our clients across several industries have stored inside the All-Steel Commercial Container:
Classified files and documents
Inventory, fixtures, and seasonal merchandise
Electronic devices and home appliances
Valuable art, antiques, and furniture
Medical equipment and pharmaceuticals
Construction site equipment and materials
All-Steel Container External Features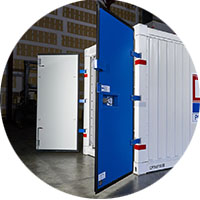 Easy-Open Swing Doors
Full height double doors fitted with high-grade locks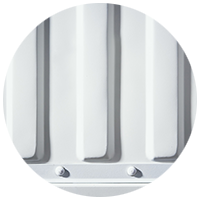 Strong, Steel Container Walls
High tensile steel that is three times stronger than traditional steel panels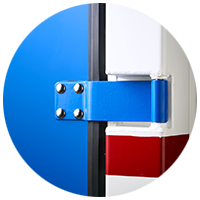 Pry-Resistant Hinges
Industrial heavy-duty steel with inset design for pry resistance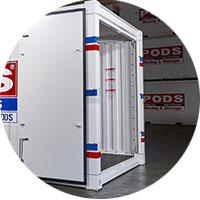 Ground Level Loading
Built with a low step design for accessibility when placed
Get Pricing For Steel Commercial Storage Containers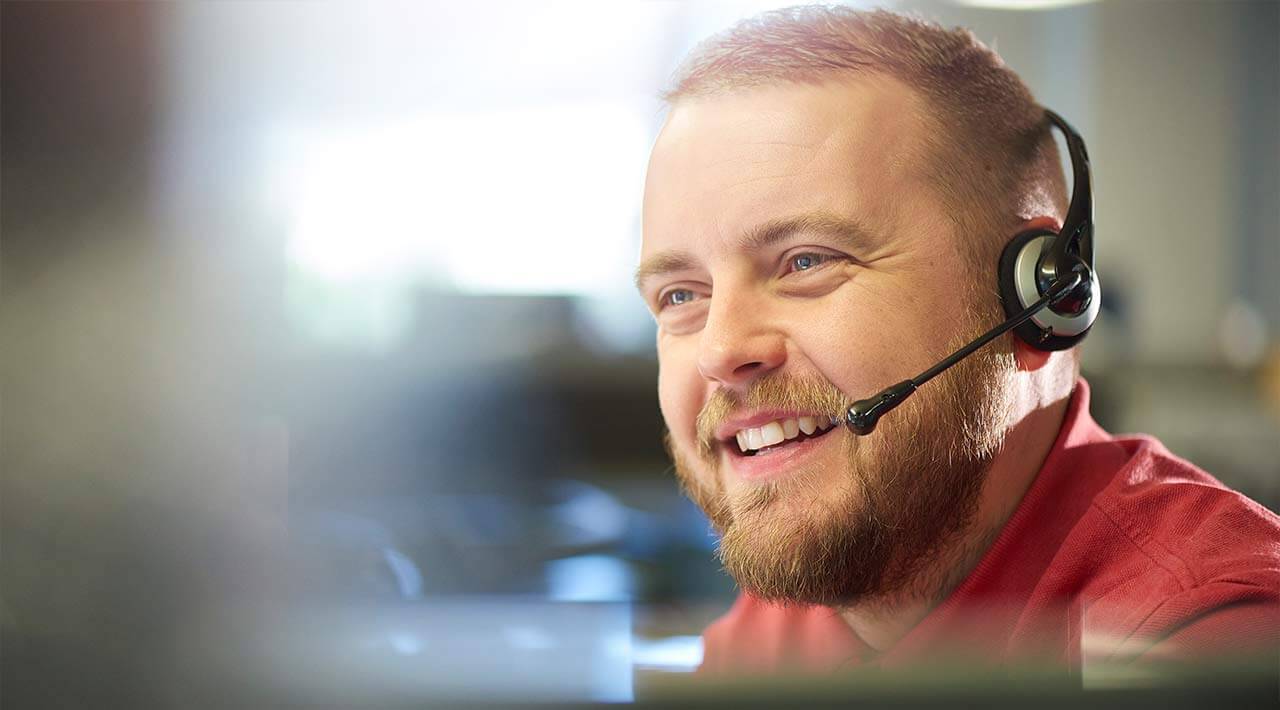 Specialized Support for Commercial and Enterprise Clients
As a commercial moving company, PODS Enterprise Solution Team is trained specifically to handle the requests of our largest enterprise clients. With years of experience, your single point-of-contact provides unrivaled support to your logistics, operations, or project management teams, working as an extension of your business.
Contact Us For More Information