Business Storage Container Sizes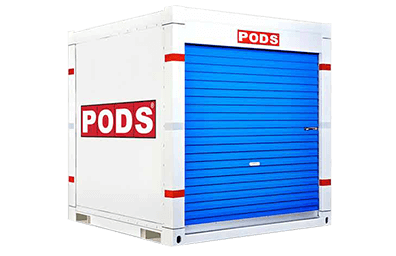 7 Foot Container
Exterior dimensions: 7' x 7' x 8'
Cubic feet of space: 385'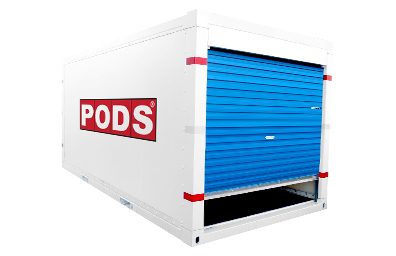 12 Foot Container
Exterior dimensions: 12' x 8' x 8'
Cubic feet of space: 689'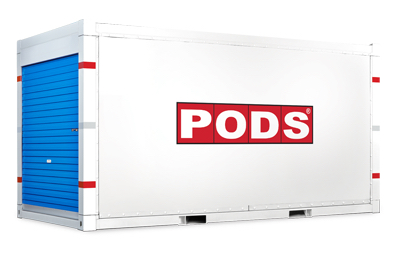 16 Foot Container
Exterior dimensions: 16' x 8' x 8'
Cubic feet of space: 857'
All-Steel Commercial Container
Exterior dimensions: 16' x 8' x 8'
Cubic feet of space: 827'
*Commercial Container not available in all locations. Please call for more information.
Introducing Our All-Steel Commercial Container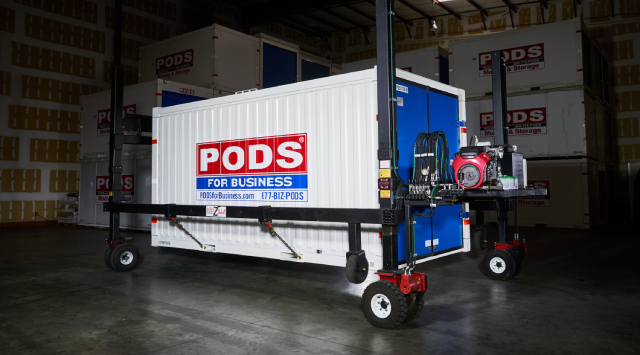 Security Reinvented
PODS Commercial Container offers maximum security with the convenience of portability. This robust shipping container storage unit has been built with added security features, yet easy-to-operate doors.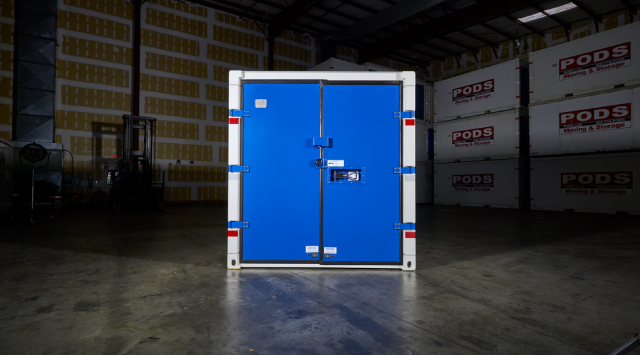 Secure and Easy Closure
Internal vertical locking bar for greater security giving the ability to secure high value items with three locking options. Available on-site payload capacity up to 10,000 lbs.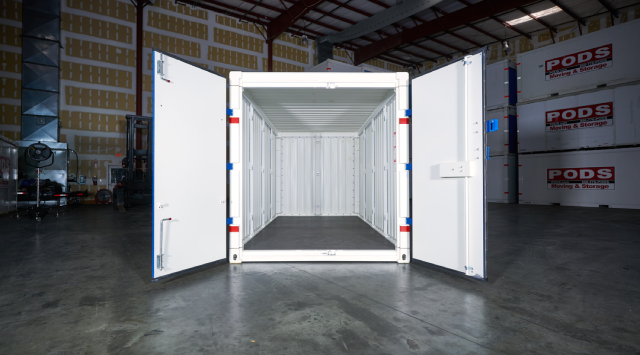 Superior Cargo Control
E-track and fixed D-rings for securing container contents. Back wall vents & anti-condensation ceiling coating and high-strength corrugated roof.
Commercial Container Features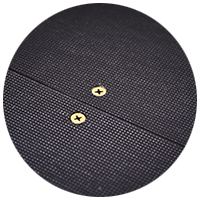 Non-slip, stronger flooring
Waterproof top and bottom coat with a non-slip surface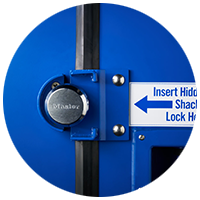 High-Security Doors
1mm galvanized steel on each side with a 28mm high-density foam core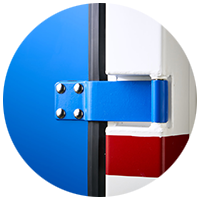 Pry-Resistant Hinges
Industrial heavy-duty steel with inset design for pry resistance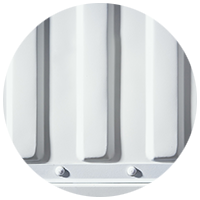 Strong, All-Steel Walls
High tensile strength corrugated steel, 2 to 3x stronger than traditional steel panels
Enterprise Solutions Team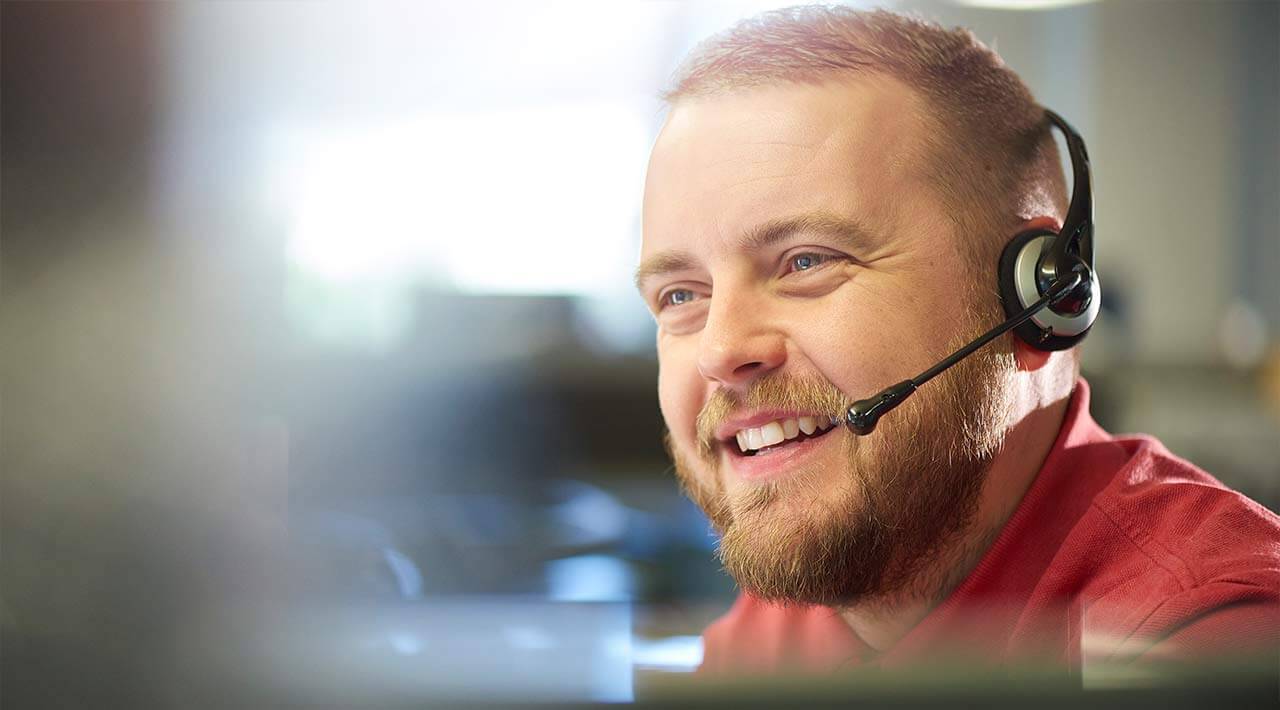 Specialized Support for Enterprise Clients
As a commercial moving company, PODS Enterprise Solution Team is trained specifically to handle the requests of our largest enterprise clients. With years of experience, your single point-of-contact provides unrivaled support to your logistics, operations, or project management teams, working as an extension of your business.
Contact Us For More Information
get a quote for business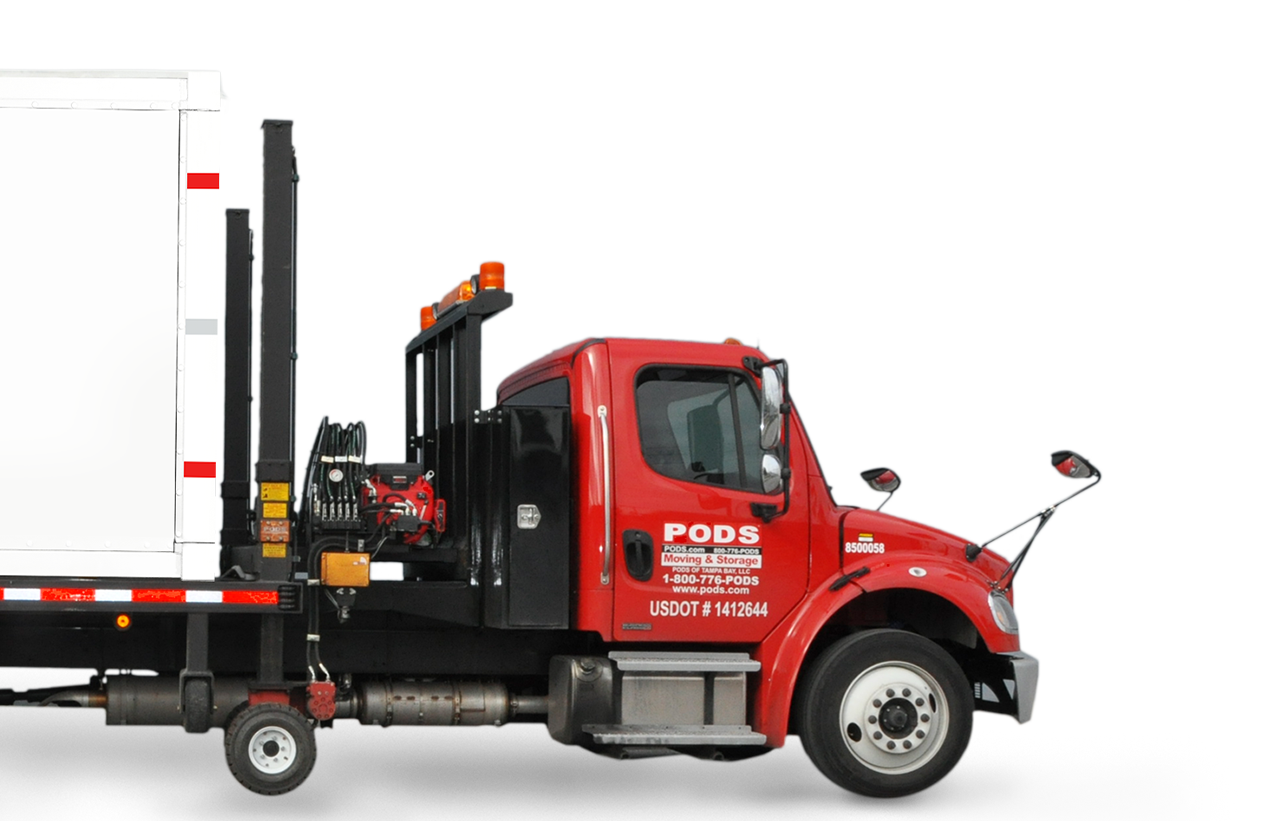 Choose the service you need.