PODS military moving and storage solutions
We're especially proud to serve the men and women who serve our country
Military members save 10%* with pods
Verified military members save 10%* with PODS. For PCS or other moves, call us today.
(866) 556-9574
HOW THE PODS MILITARY MOVING & STORAGE SOLUTION WORKS
Every PPM / DITY move requires visiting your installation's transportation office. Depending on your branch of service, the office name can be: Joint Personal Property Shipping Office, Installation Transportation Office, Traffic Management Office, Household Goods Shipping Office, or Personal Property Shipping Office. You estimate the weight of your household goods and they will assign you a Personal Property Entitlement, which is like a budget.
Next, call PODS and mention you're in the military. We'll send your moving container to your door on the day you want it, plus we provide a military discount.
You load everything at your own pace and control the way it is packed.
We obtain DITY weight tickets for you when the moving or storage container is picked up. We eliminate the weigh stations, paperwork, and driving!
First month's storage is included in your price for long distance moves.

The right move for military moves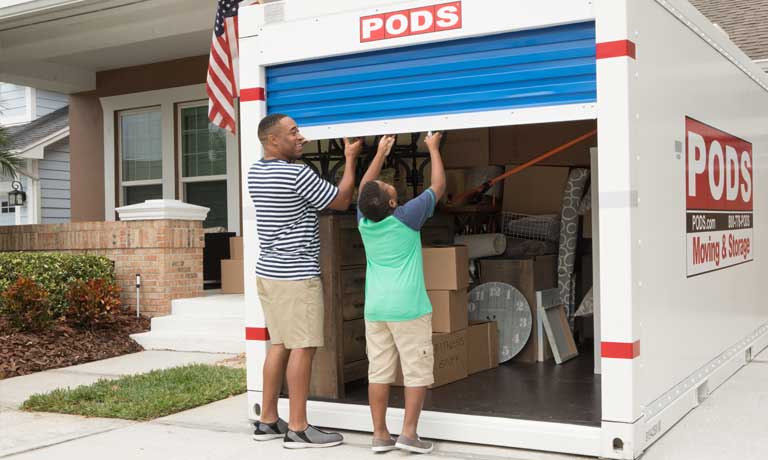 Thousands of military personnel across the country have chosen PODS for personally procured (DITY) PCS moves and storage during deployments.
PODS storage containers provide security and flexibility for military members seeking a long term storage solution during deployment. And if you PCS upon returning, we will deliver your moving or storage container to your new installation or home. PODS even provides empty and full Weight Tickets upon request so you can submit for reimbursement of your PPM/ DITY move.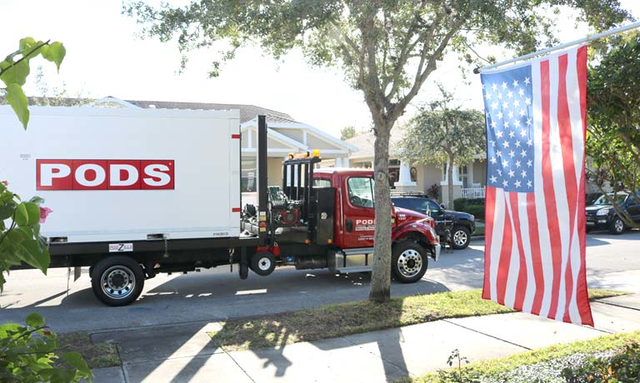 We also simply move families locally or long distances. We deliver the moving or storage container to your doorstep and then deliver the moving or storage container to your destination's doorstep. Take your time loading and unloading. We do all the driving so military personnel can focus more time with their families, plus ease the demands on their families while away serving our country.

PODS appreciates the commitment and sacrifices of our military personnel and their families. PODS offers discounts for Active Duty, Retired and Veteran members of the U.S. Armed Forces. Call toll-free 866-556-9574 and mention that you are active duty or have served in the military for details.
Let's Get Started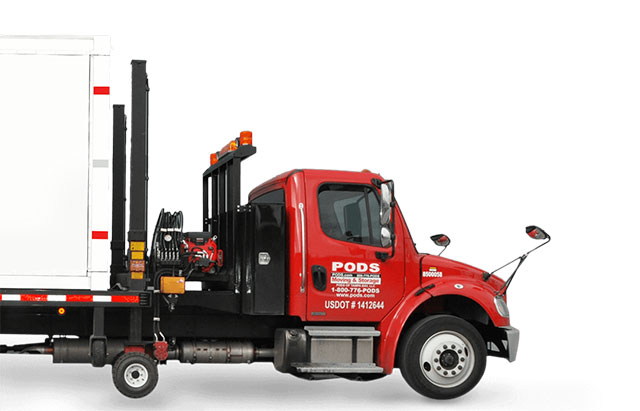 Choose the service you need.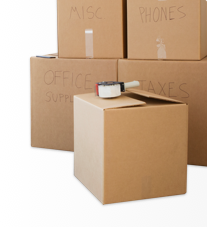 * For local moves, offer includes 10% off initial local delivery and first month's storage, except when better discounts are in place locally. For moves between two-different PODS company owned and/or franchise locations, offer includes 10% off first month's storage, initial delivery and the cost of long-distance transportation. Must mention your current or past military service at time of order to receive discount. Available for a limited time only at participating locations. Offer void where prohibited by law. Cannot be combined with any other offer. Discount does not apply to extended delivery areas. This advertisement is neither paid for nor sponsored, in whole or in part, by any entity of the United States Government.