The right moving company for your move
We're not just a portable container in your neighbor's driveway. We changed how local and long-distance moving services are done, and we've been doing it for two decades. Whether you're moving across the country or across the street, PODS moving solutions offer unparalleled flexibility, convenience, and control.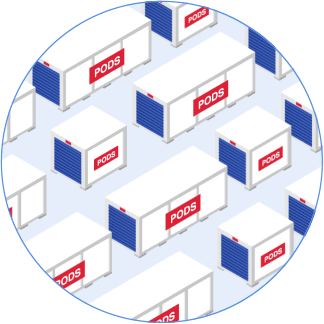 This may take up to 30 seconds.
This may take up to 30 seconds.
We're searching over 200,000 containers to find you the best price.
We're searching over 200,000 containers to find you the best price.
PODS ranks #1 in Customer Service for Moving Companies
Local or long-distance, PODS moving services offer more
The alternative to Traditional movers and rental trucks
We do all the driving
We bring a sturdy, steel-framed, portable container to your home
or apartment. Take all the time you need to load it. When you're
ready, we'll pick it up and deliver it to your new place.
Compare PODS to rental trucks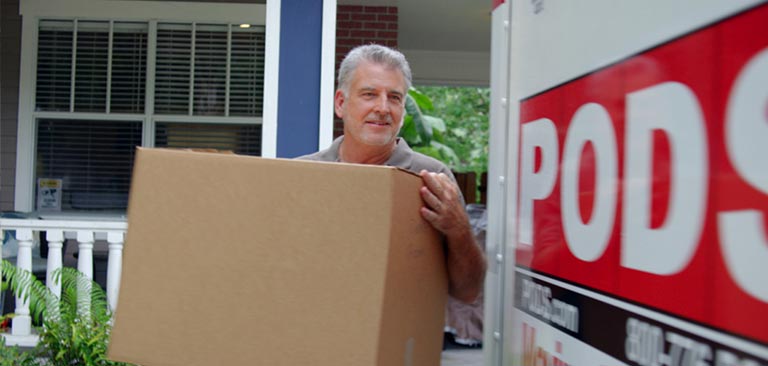 Need moving help?
PODS offers DIY moving services with full-service options, like referrals
for professional packing and loading companies in your area that will do
as much, or as little of the work as you'd like.
Find moving help
Easy storage options
Keep your PODS container in your driveway for as long as you like while you take your time loading and unloading. Or, keep it at one of our secure Storage Centers if your new home isn't move-in ready yet. PODS' moving services include flexible storage solutions with every move.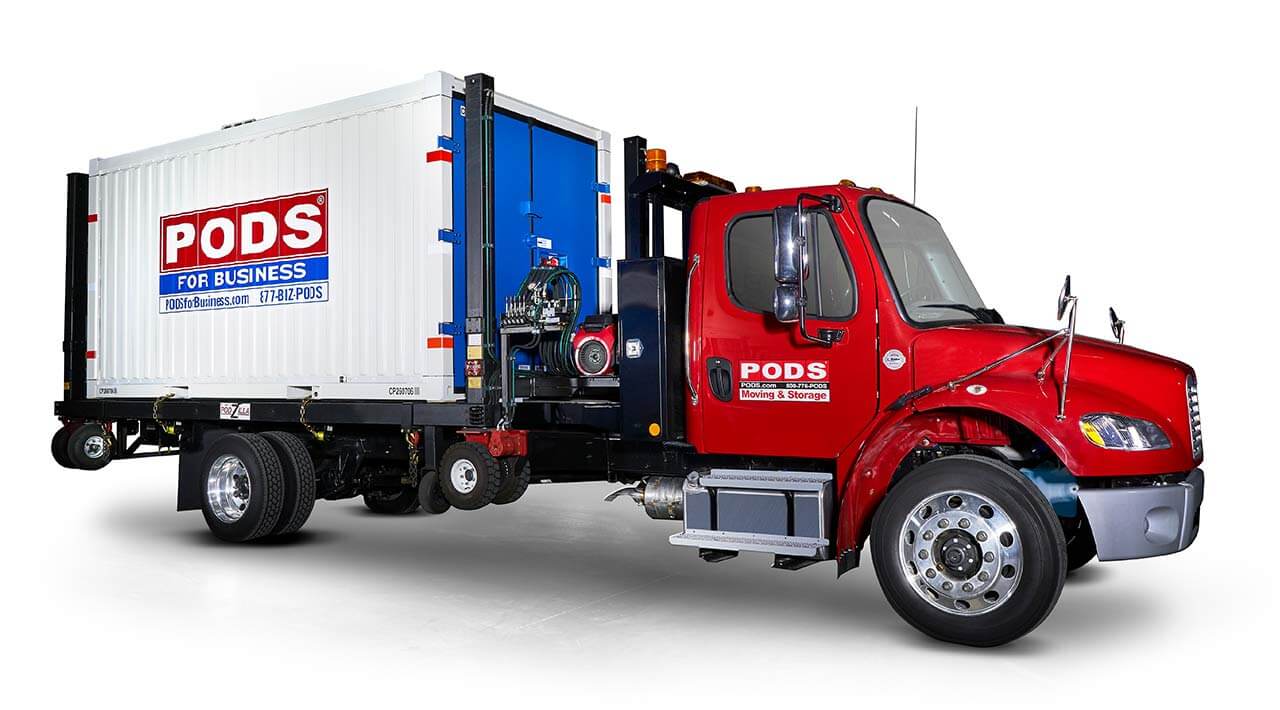 FLEXIBLE MOVING SOLUTIONS FOR YOUR BUSINESS
We offer an array of moving services for businesses across
multiple industries
. From across town to cross-country, our team of Business Solutions Specialists will work closely with you to create a moving plan that will meet your unique needs.
Commercial Moving Services
The moving and storage Company built around you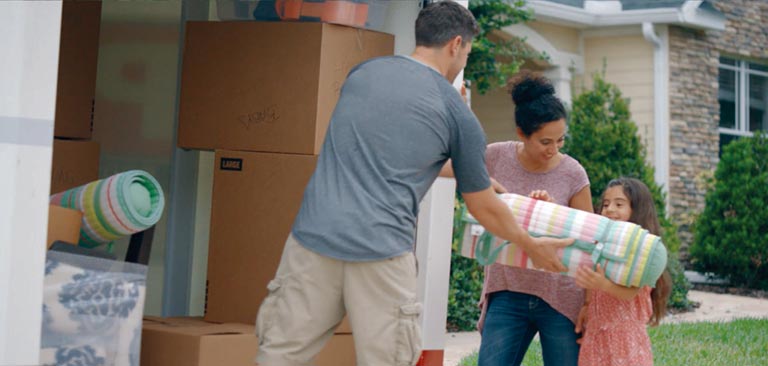 Skip the hassle of self-storage
No need to load and unload your stuff over and over again as you drive back and forth to your self-storage unit. With PODS, you only need to load and unload your container one time.
Free, easy access to your stuff in storage
Need to grab something out of storage? Unlike other moving companies with storage containers, our moving service allows you to access your stuff in our storage facilities as much as you want without charging you fees. Just make an appointment, and we'll have your container ready for you.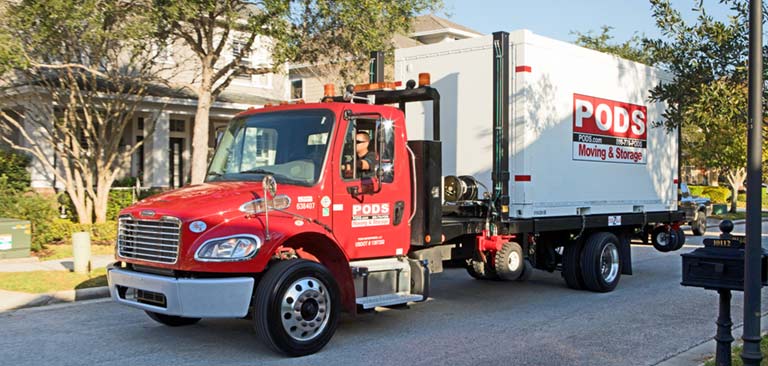 We can move your  fully loaded storage container 
No need to rent a truck and un-load, re-load, and re-unload your stuff. When moving day comes around, your portable storage container is all ready for our drivers to deliver it where you need it.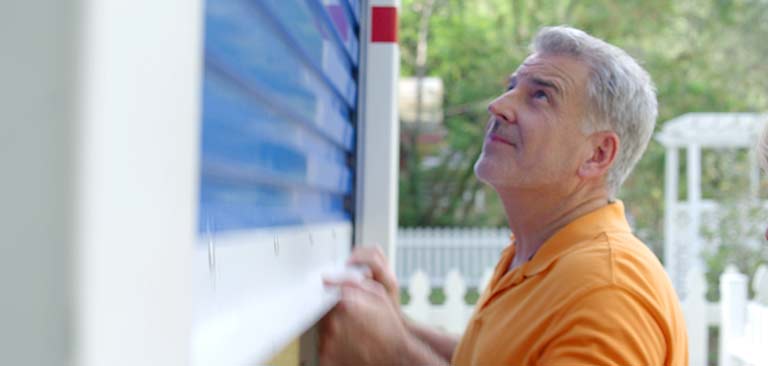 Secure moving and storage
Our sturdy, steel-frame, weather-resistant containers and secure storage facilities are designed to keep your stuff protected. And unlike traditional movers, we don't touch the contents of your container, so you don't have to worry about your property being handled multiple times, sustaining damage from movers, or getting mixed in with other people's things.
The Right move
"Everything you said you would do, when you said you'd do it, at the price you quoted, was absolutely done as promised! After reading one nightmare after another from full service moving companies, I am so glad I went with PODS!"

"I priced out traditional moving companies and they were all so expensive. I also needed a place to store things ... A traditional storage unit could have worked, but then I would have had to drive all of my things over there and my car just isn't big enough to get all of that done well. Having the [PODS container] right outside of the house was critical … so it was the perfect all-in-one for me."
"We've used moving companies in the past and we weren't happy with the experience. We needed a service that would allow us to move our belongings long distance, but that is more cost-effective and gives us the option of storing our belongings without having to unload and move the boxes numerous times."
Let's Get Started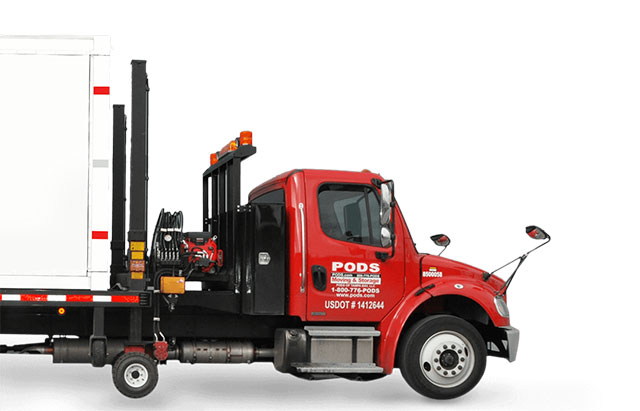 Choose the service you need.