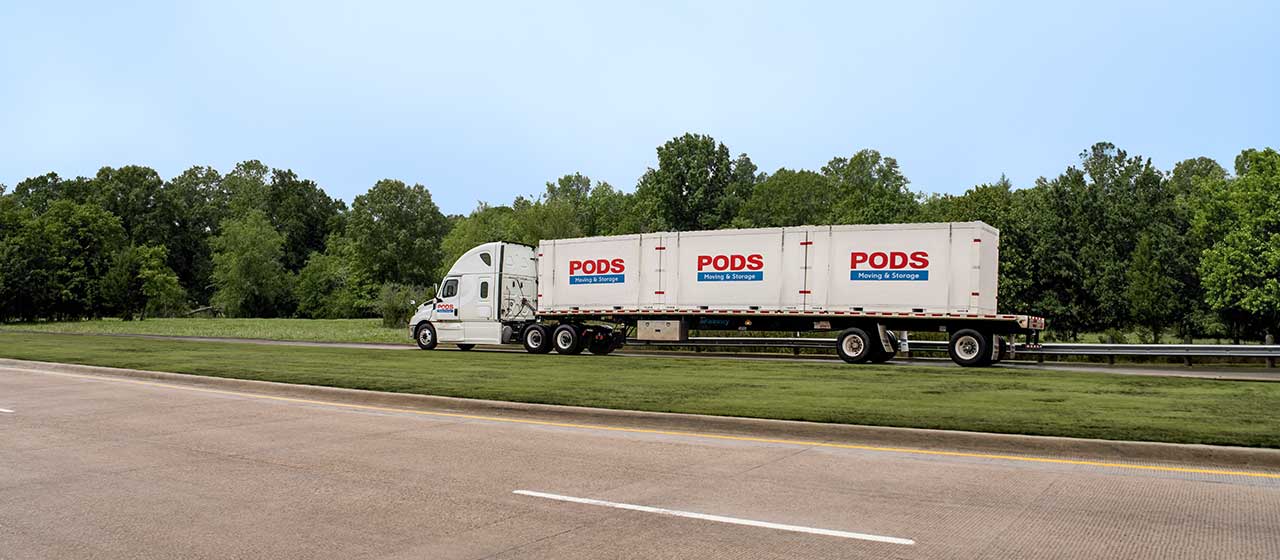 A long-distance moving company designed around you
We know there's no such thing as a one-size-fits-all moving solution. We're here for you with full, personalized support for your unique needs.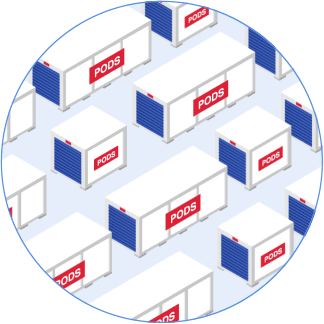 This may take up to 30 seconds.
We're searching over 200,000 containers to find you the best price.
Long-distance moving with more value & less stress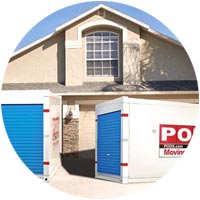 Cost-effective and budget-friendly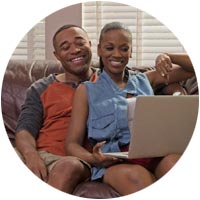 Pay-as-you-go pricing with no deposits
With PODS, you don't need to pay for your entire move upfront, making it easier on your budget. And like with most hotel reservations, you can reserve your moving container with a credit card — no payments due until 7 days before your container delivery.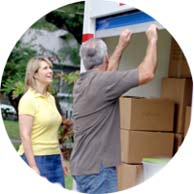 Take your time
At PODS, you rent your containers by the month, so you can take your time loading and unloading, eliminating the chaos of a house full of boxes, and sparing yourself a lot of stress.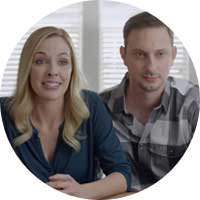 Watch how PODS long-distance moving works
Matt and Amy needed to get their stuff halfway across the country and keep some items in storage while they looked for a new home. PODS portable containers were the perfect solution. Watch their story.
Perfect for moving state to state, or across the country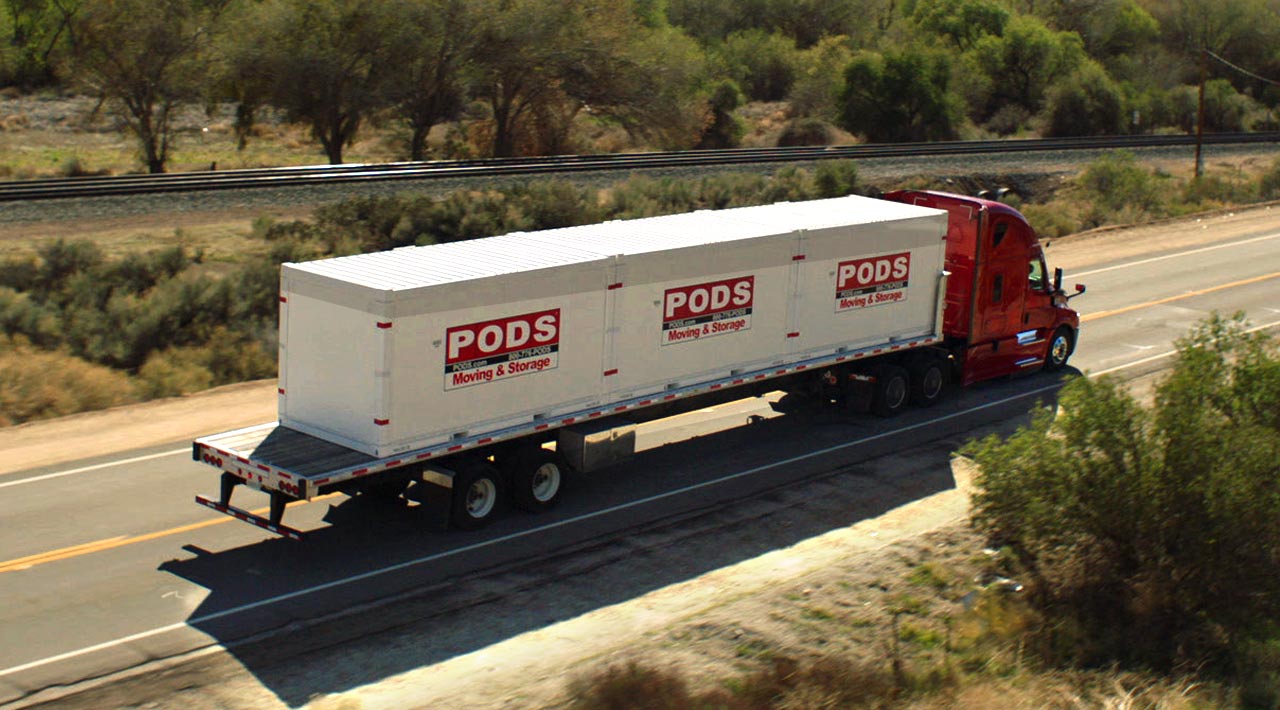 Cross-Country moving made easy
Portable containers
are ideal for long-distance moves or moving across country for a job, especially if you haven't quite figured out your final housing. That's because storage is built into every move, so you can take your time finding a new place.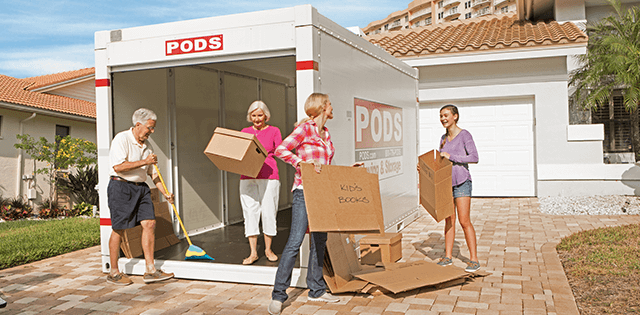 DOWNSIZING BEFORE YOUR MOVE
PODS offers unlimited time and space, so you can keep a
container in your driveway
while you decide what to get rid of. Then, we can pick it up and bring it to a secure Storage Center, ship it to your kids, or both.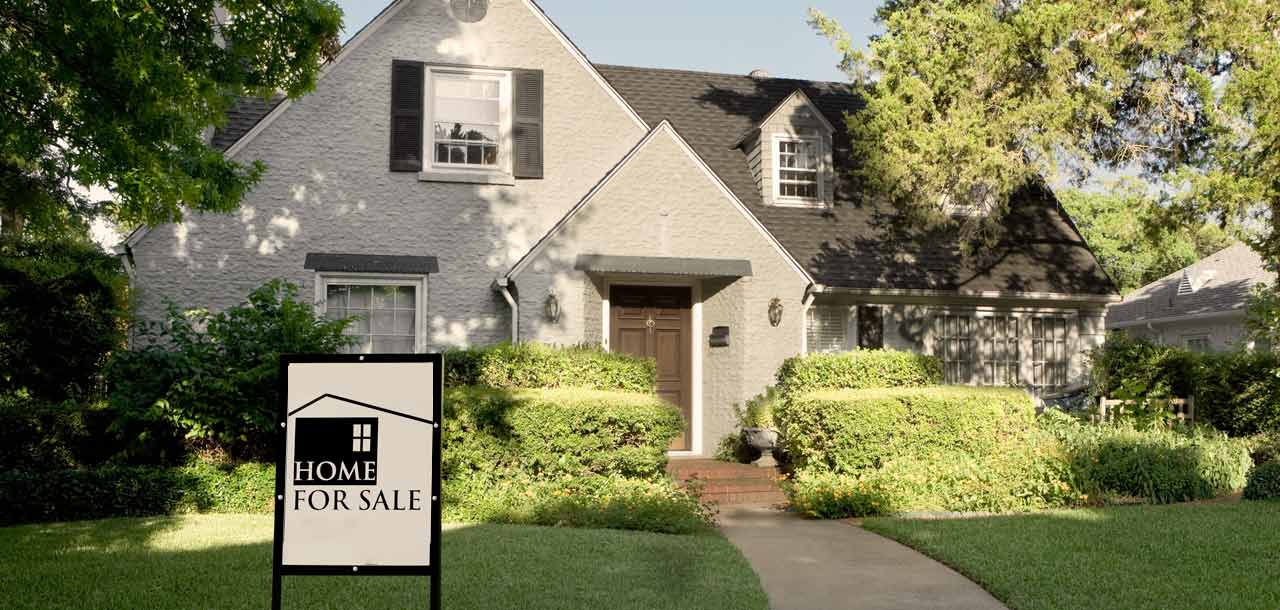 Affordable & Easy Home staging
If you're staging your home for sale before a long-distance move and need to reduce the clutter, you can always use a PODS container to store the things you don't want. Once the house is sold, we'll bring your unit back so you can load the rest of your things. When you're ready to go, we'll move it all to your new place. Now that's efficient!
Learn more about home staging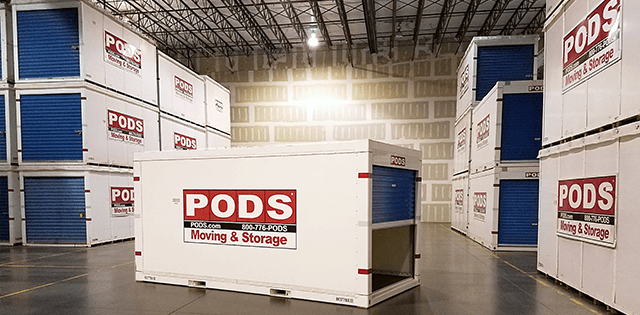 Uncertain or complex moves
Sure about your closing date but unsure about your move-in date? Then built-in storage and flexible scheduling are just what you need. Whether you need more time looking for a new home or are finishing up home renovations after a long-distance move, we'll deliver your essentials to a temporary apartment in your new city and store the rest at a secure Storage Centre nearby.
Safe, Easy, and Flexible Moving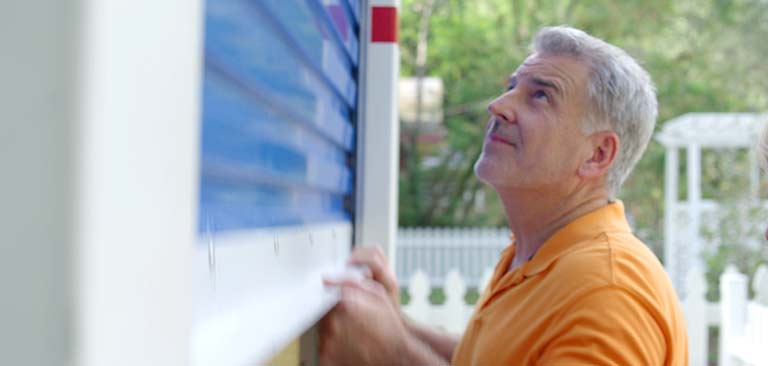 Your stuff won't get mixed up
Traditional moving companies will often transport several customers' belongings in the same truck, increasing the possibility of mix-ups and lost items during transit. PODS containers are loaded by you, locked by you, and unlocked by you, eliminating these possibilities completely.
Compare PODS to traditional moving companies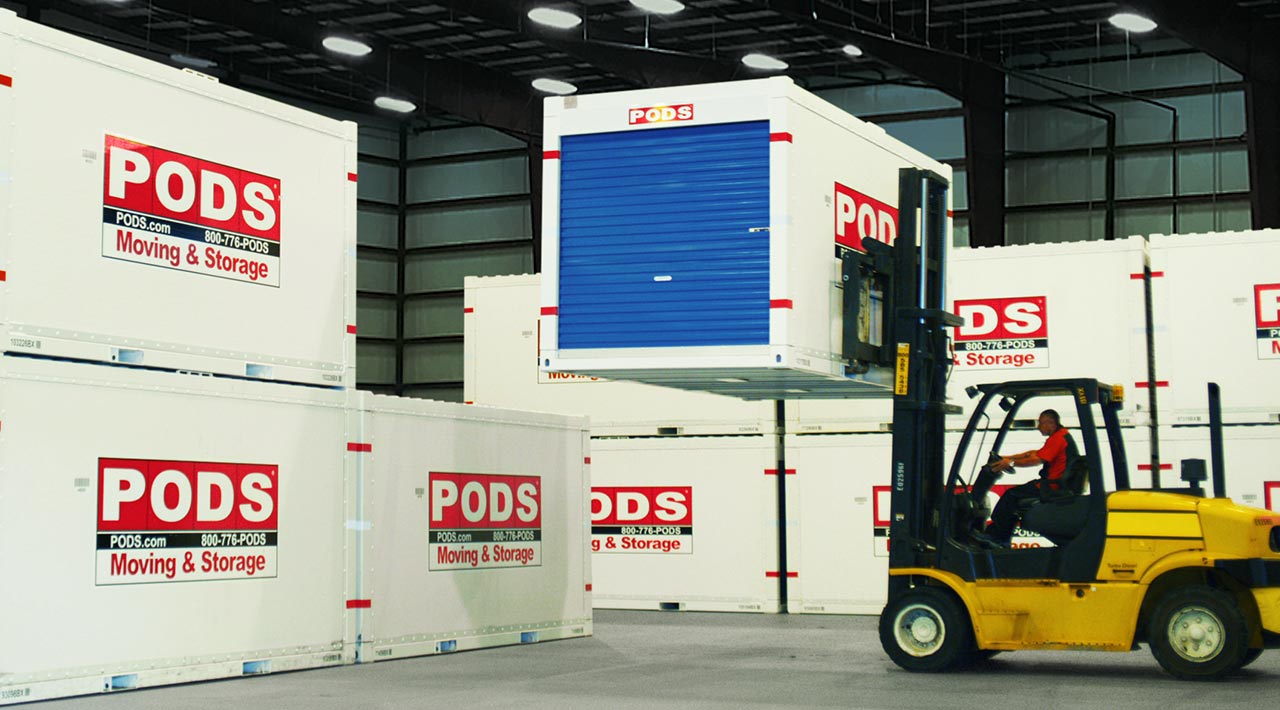 No delivery address necessary
PODS is perfect for moves when you haven't quite figured out where you're going to live yet. Whether you're starting a new job ASAP and still need time to look for a place, or your new home is being renovated before you move in, our built-in storage options make it easy to store your stuff with us until you're ready for it.
Learn more about PODS Storage Facilities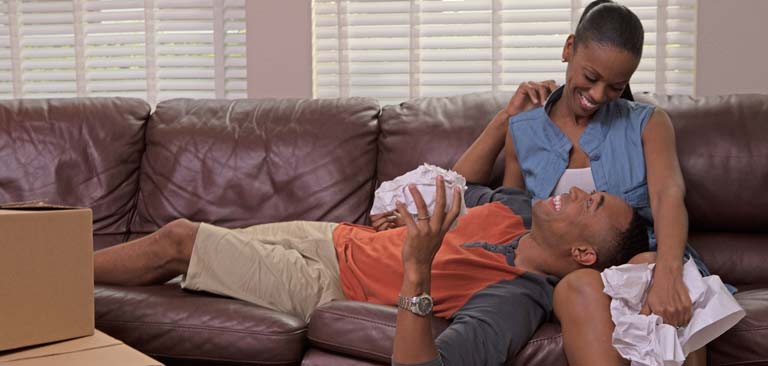 Change of plans? No worries.
Moving can be complicated, and we understand that sometimes things can change. With PODS, it's never a problem. We're built to be flexible, so we can reschedule dates and destinations quickly and easily.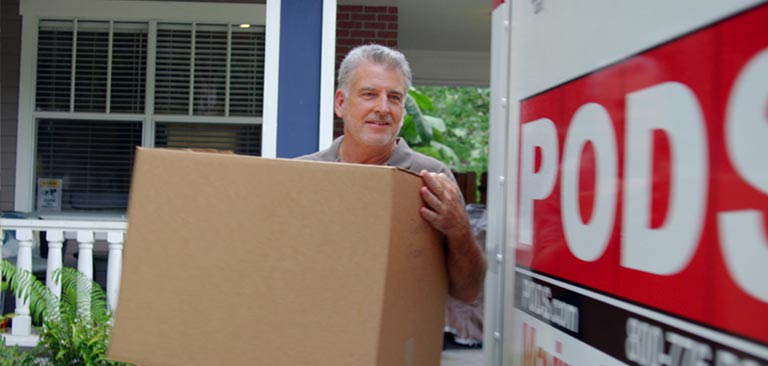 Get help packing and loading
In addition to the mental stress of planning and scheduling your move, there's the physical challenge of packing your entire home and loading it into a truck. But we refer local, professional packing and loading services to do as much or as little as you'd like, so you can save your energy for the housewarming party.
The Right Move for Long-Distance Moves
"I moved across the country and used PODS to store and move my belongings. PODS did an excellent job with every aspect of the move. I could not be happier with my experience! Each person I encountered, both on the phone and in person, was extremely professional and helpful. I will recommend PODS to anyone with moving and storage needs."
"Ideal for long-distance moves. Good customer service. Contents in good condition."
"Very easy overall. Competitive pricing with U-Haul and other moving companies for long-distance moves."
Get a Long-Distance Moving Quote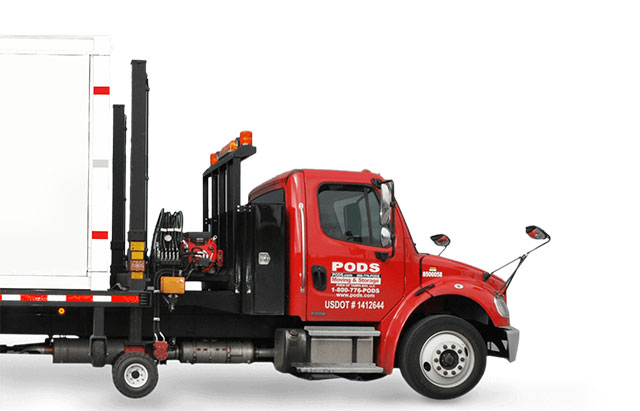 Choose the service you need.