If you're a current customer, you can visit
MyPODS.com
to schedule or update services and view your driver's estimated arrival. You can also easily update payment information, change an address, and view invoices 24/7.
PODS is open and committed to your safety.
Learn more
about our COVID-19 response.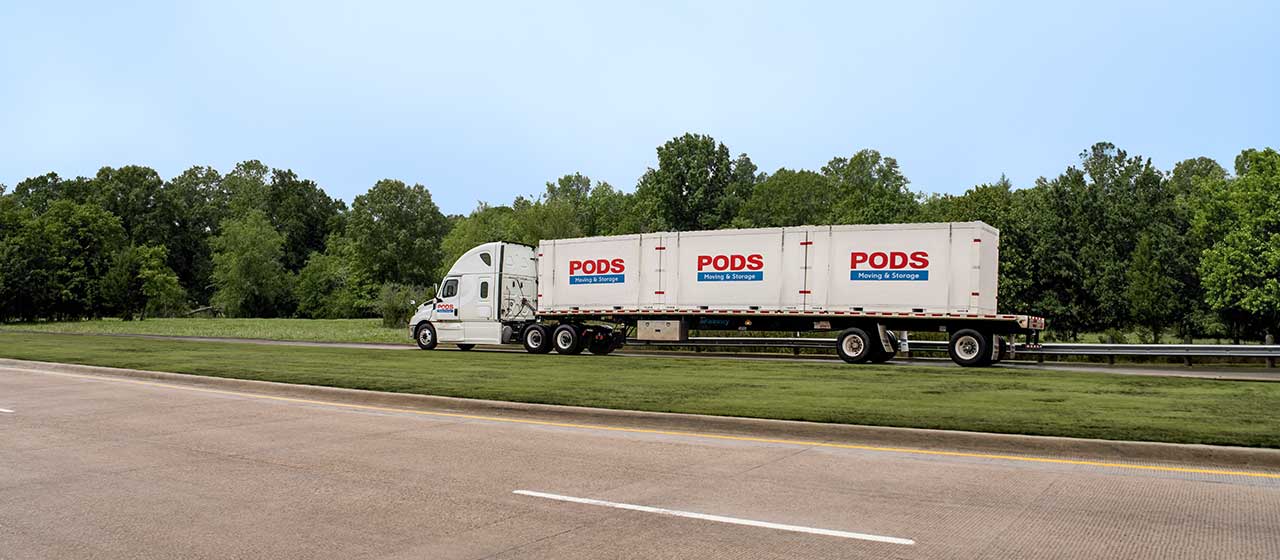 A long-distance moving company designed around you
We know there's no such thing as a one-size-fits-all moving solution. We're here for you with full, personalized support for your unique needs.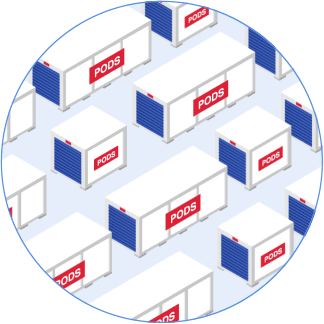 This may take up to 30 seconds.
We're searching over 200,000 containers to find you the best price.
Long-Distance Moving With More Value & Less Stress

We take care of the driving
No need to worry about paying for gas or navigating a huge rental truck down unfamiliar roads. Our friendly, professional drivers take care of that for you.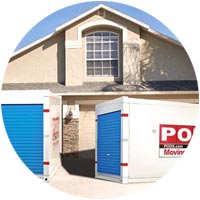 Cost-effective and budget-friendly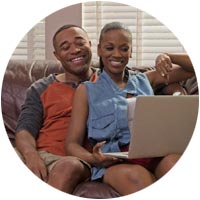 Pay-as-you-go pricing with no deposits
With PODS, you don't need to pay for your entire move upfront, making it easier on your budget. And like with most hotel reservations, you can reserve your moving container with a credit card — no payments due until 7 days before your container delivery.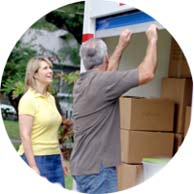 Take your time
At PODS, you rent your containers by the month, so you can take your time loading and unloading, eliminating the chaos of a house full of boxes, and sparing yourself a lot of stress.
Call us today to get your customized moving quote.
Safe, Customizable, and Flexible Moving@Model.Title.HeadingType>
Protecting your things is our priority
Traditional moving companies will often transport several customers' belongings in the same truck, increasing the possibility of mix-ups, lost items, and damage during transit. Not with PODS. Your containers are loaded by you, locked by you, and unlocked by you so you can breathe easy.
No delivery address necessary
Feeling like a nomad? You've come to the right people. PODS is perfect for moves when you haven't quite figured out where you're going to live yet.* Whether you're starting a new job ASAP and still need time to look for a place, or your new home is being renovated before you move in, our built-in storage options make it easy to store your stuff with us until you're ready for it.
Change of plans? No worries.
Moving can be complicated, and we understand that sometimes things can change. With PODS, it's never a problem. We're built to be flexible, so we can reschedule dates and destinations quickly and easily.
Get help with packing and loading
In addition to the mental stress of planning and scheduling your move, there's the physical challenge of packing your entire home and loading it into a truck. To save you the effort, we refer local, professional packing and loading services to do as much or as little as you'd like, so you can save your energy for the housewarming party.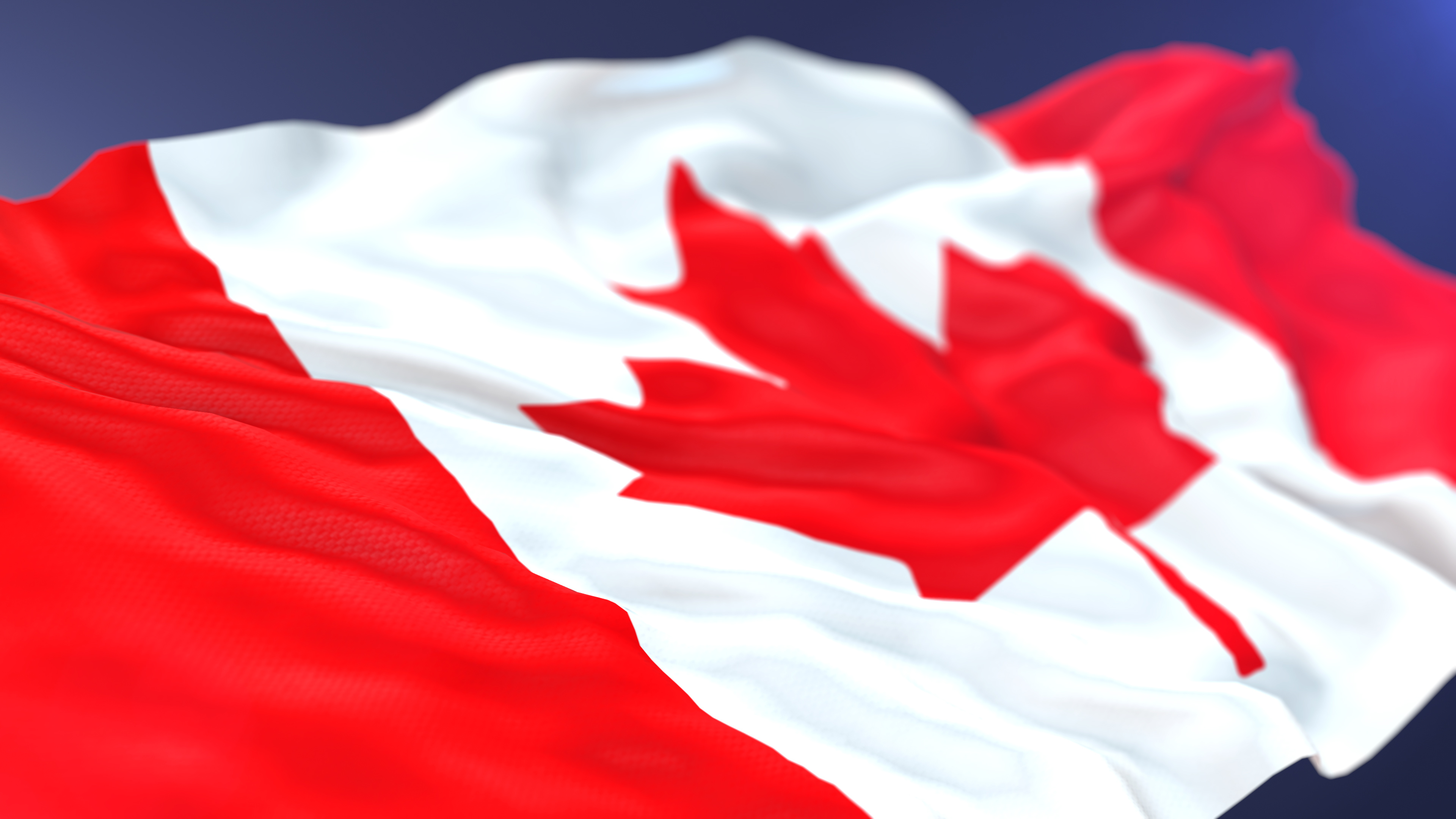 Moving to Canada?
If you're planning a move to Canada, we've got you covered. We've been moving people north of the border for years and we understand the ins and outs of cross-border moving.
Our moving and storage experts know the documentation you'll need for a successful cross-border move and we've got helpful tips and information you need to be aware of before you start packing.
Perfect for Moving State to State or Across the Country@Model.Title.HeadingType>
Cross-country moving made easy
Portable containers are ideal for long-distance moves or moving across the country for a job, especially if you haven't quite figured out your final housing. That's because storage is built into every move, so you can take your time finding a new place.
Downsizing before you move
Need to get rid of some stuff? We hear you. Keep your PODS container in your driveway while you sift through everything. Then, we can pick it up and bring it to a secure Storage Center, ship it to wherever you need, or both.
Affordable & easy home staging
If you're staging your home for sale before a long-distance move, you can always use a PODS container to stow away your extra belongings. Once the house is sold, we'll bring your unit back so you can load the rest of your things. When you're ready to go, we'll move it all to your new place. Talk about efficient!
Uncertain or complex moves
Sure about your closing date but unsure about your move-in date? No need to stress — you've got your PODS personal moving and storage team here to help with built-in storage and flexible scheduling. Whether you need more time looking for a new home or are finishing up home renovations after a long-distance move, we'll deliver your essentials to a temporary apartment in your new city and store the rest at a secure Storage Center nearby.
Long-Distance Moving Questions? We've Got Answers.@Model.Title.HeadingType>
What is the cheapest way to move long-distance?
The least expensive way to move long distance is usually to use your own vehicle and do all the packing, loading, and driving yourself. However, that's assuming you can fit all your belongings in your own vehicle. If you have more stuff than you have space, then you should compare costs between a rental truck, which you have to drive yourself, or a PODS portable container, where we do all the driving. If you're not comfortable driving a big truck, want a flexible schedule for loading and unloading, or need storage as part of your move, then PODS delivers the best value. Learn more about how PODS compares to rental trucks or call us at (855) 571-7948 for a quick estimate for your long-distance move.
Your total long-distance moving price will be based on your location, how far you're moving, how much stuff you need to move, and the type of moving service you choose. Here are the average long-distance moving costs for the three main types of services:
PODS Moving and Storage Container: $1,237 to $2,999*
Pricing depends on distance, geographic location, and container size and quantity needed to hold your belongings. An estimated 20% of PODS moves fall above or below this average range based on these variables.
What's included: Container delivery, pick-up, and transport, as well as 1-month rental to give you built-in storage time. You can keep your container at your existing or new home to allow time for loading or unloading, at a secure PODS Storage Center until you're ready for delivery, or a combination of all three.
What's not included: Loading, unloading, packing, or unpacking. Referrals to trusted packing and loading professionals are available.
How it works: We deliver your container, you take your time loading, and we pick it up and deliver it to your new home. You schedule the pick-up and delivery dates that work best for you. If your new home isn't ready, you can keep your items in storage on a month-to-month basis at a PODS Storage Center without extra loading and unloading.


Full-Service Move: $4,890*
Pricing depends on distance, geographic location, and how much your stuff weighs, so it's possible your actual cost may be higher than the estimate.
What's included: Loading, unloading, and transport
What's not included: Storage, packing and unpacking, and gratuities. While packing and unpacking can be added, many movers don't offer storage. If storage is available, the cost can be a lot higher than you would expect to pay at a self-storage facility.
How it works: Traditional moving companies come to your home, load your stuff onto their truck, transport and unload everything into your new home. Unless you pay for an "exclusive move," your belongings are usually consolidated with other customers' stuff and may be loaded and unloaded a few times along the way, increasing the risk of damage. Customers are usually given a range of dates for loading and delivery based on the movers' schedule, with little flexibility offered.


Rental Truck: $971* plus incidentals
Pricing depends on mileage, geographic location, number of days, and truck size.
What's included: A truck that you pick up at their location
What's not included: Driving, gas, potential fees for extra mileage or late return, storage, loading, unloading, packing, unpacking, vehicle transport service, and hotel costs.
How it works: You pick up the truck at their location, drive it to your home, load it up, and drive long distance to your new home. After you unload your belongings, you drive the truck to the dealer's location. If you need to transport your own vehicle because you're driving the truck, you may need to pay extra to tow your car behind the truck or for a separate vehicle transport service. If you also require storage, you will need to pay for storage unit rental as well as another potential truck rental to move your stuff into your new home.
* Averages based on estimates from PODS rates published May 2019, Moving.com, and HireAHelper.com

The best way to compare long-distance moving costs is to get estimates based on your specific moving details. It's easy to get an estimate by phone with PODS, but full-service movers usually require an appointment for an in-home estimate.

To learn more, see PODS Moving Costs or call (855) 571-7948. We'll answer your questions and give you a detailed, custom estimate on the spot, followed by an email with the full quote in writing. Your price will be locked in as soon as you reserve via credit card, with no payments due until 7 days prior to your first container delivery.
How much does a long-distance move cost?
The average cost of a PODS long-distance move is between $1,237-$2,999*. Pricing depends on various factors, including distance, location, and the size and number of containers needed to move to your new home. You can get the most accurate pricing for your move by requesting a personalized quote online.

* Averages based on PODS rates published September 2019. An estimated 20% of PODS moves fall above or below the average range.
The Right Move for Long-Distance Moves
"I moved across the country and used PODS to store and move my belongings. PODS did an excellent job with every aspect of the move. I could not be happier with my experience! Each person I encountered, both on the phone and in person, was extremely professional and helpful. I will recommend PODS to anyone with moving and storage needs."
"Ideal for long-distance moves. Good customer service. Contents in good condition."
"Very easy overall. Competitive pricing with U-Haul and other moving companies for long-distance moves."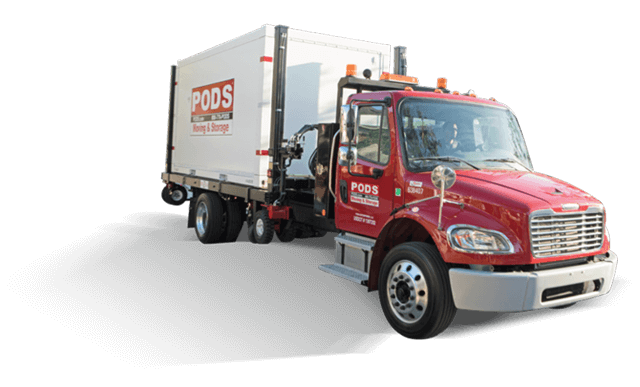 Relocating your Business or Employee?
We're prepared to move your company or employees, whether you're looking for off-site storage options for a new location, or you're relocating your office to the other side of the country.
Business moving services
Get a Long-Distance Moving Quote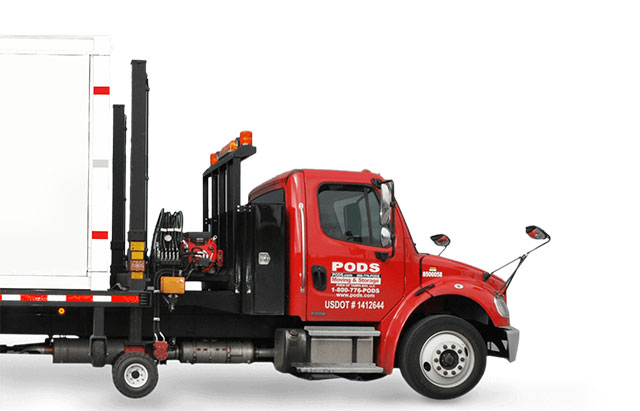 Choose the service you need.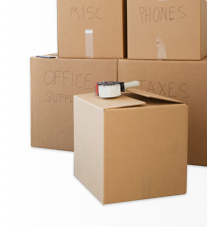 * Limited delivery service areas may apply. Check PODS.com or call PODS for details.