Need A Corporate Relocation Company? Trust PODS
If your company is in need of employee relocation services and wants excellent corporate relocation services, look no further than PODS for Business.
Exceptional Corporate Relocation Services
White Glove Service: your employees come First
We provide flexible, customized and reliable relocation expertise, storage and delivery services in 47 states, including Hawaii, as well as within the U.K., Canada and Australia. Contacting a PODS Business Solutions Specialist to coordinate your employee relocation process is the right move. A corporate employee relocation does not have to be a daunting, stressful experience. Our Business Solution Specialists work with you to make every facet of your employee's move a seamless and customized process, even for the most complex business relocation. We'll handle all the scheduling and budget management, while catering to every special request.
Contact a Business Solution Specialist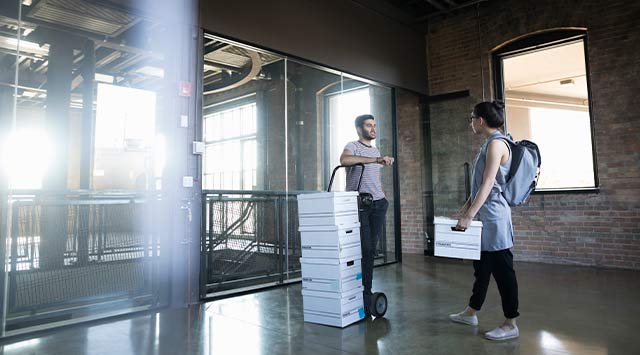 Moving & Solutions to Fit Your Employees Needs
We understand your employees are your company's most valuable assets. Your people are always treated in a professional and personalized manner. We know it's the little things that count when managing employee relocation across the country. It shows in the passion we demonstrate when dealing with every detail, no matter how small, and finding the perfect moving and storage solution to your situation with our corporate relocation services.
Corporate Relocation Services
Employee Storage Services
Cost-Effective Employee Relocation Services
Partnering with PODS to handle your corporate relocation needs allows you and your employees to take advantage of our commercial business rates, secure PODS Storage Centers, and our extensive Vendor Network of business to help with the packing and moving and even supply packing boxes and supplies.
On-site or Off-Storage Solutions
We streamline the delivery of your employees' household goods and focus on every logistical aspect of their corporate relocation. With a fleet of more than 220,000 PODS containers, we can meet every scheduling demand and easily handle any relocation whether it be for on-site storage or at our storage facility. Companies turn to PODS because our 230 secure storage centers give employees the option to store their things safely and securely until they're needed.
Corporate and Employee Relocation with Care
Employee Relocation Putting The Customer First

There's no denying that packing up and moving across the country can be a stressful time, not just for your employee, but for the employee's family as well. With PODS, your employee is always in control. They can load and unload at their convenience. Their belongings are never mixed in with anyone else's stuff, which is often the case with traditional moving companies. Their storage container can be kept safe and secure in a PODS Storage Center. We even provide a moving checklist that offers smart moving tips to helps families stay organized and able to manage the move more efficiently.

Corporate Relocation Services Managed Smoothly

A PODS Business Solutions Specialist is trained to ensure that your employees recognize how much you value them. We realize these are your best and brightest people, and you need them to be at their best when they get where they're going. That's why we focus on providing caring, stress-free solutions for every business relocation to make their transition to a new home as seamless as possible. We never forget that we're moving people - not just their belongings.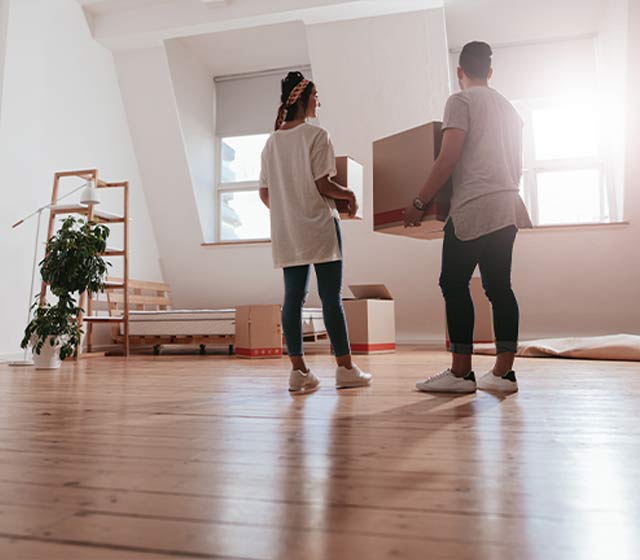 Discover the PODS Corporate Relocation Service Advantage
Simplified Corporate Relocation
Contact a PODS Business Solutions Specialist and align your company's objectives with our convenient, reliable value-added services that make even the most complex relocations run smoothly. We'll customize quotes, maintain schedules, manage budgets, handle special requests and navigate through local regulations. Plus, partner with PODS and savings and services can be passed on to employees if they're paying the bills. Turn to PODS and eliminate the guesswork when moving employees to a new location.
Making HR's Employee Relocation Job Easier
At many small and mid-sized companies, an HR manager's job is a busy one. There's payroll, employee benefits, workplace safety, labor law compliance and unexpected issues that arise throughout the workday to deal with. When you need a corporate relocation company, it just makes sense to delegate the work and partner with PODS.
Our Business Solutions Specialists are dedicated experts when it comes to employee relocation. They serve as a single point-of-contact to easily plan cost-effective moves and help your company avoid needless surprises. After all, PODS created the moving and storage industry twenty years ago. When you need a reliable corporate relocation company, PODS delivers. Contact us today and make PODS your corporate relocation company partner.
Read More About Corporate and Employee Relocation Solutions
get a quote for business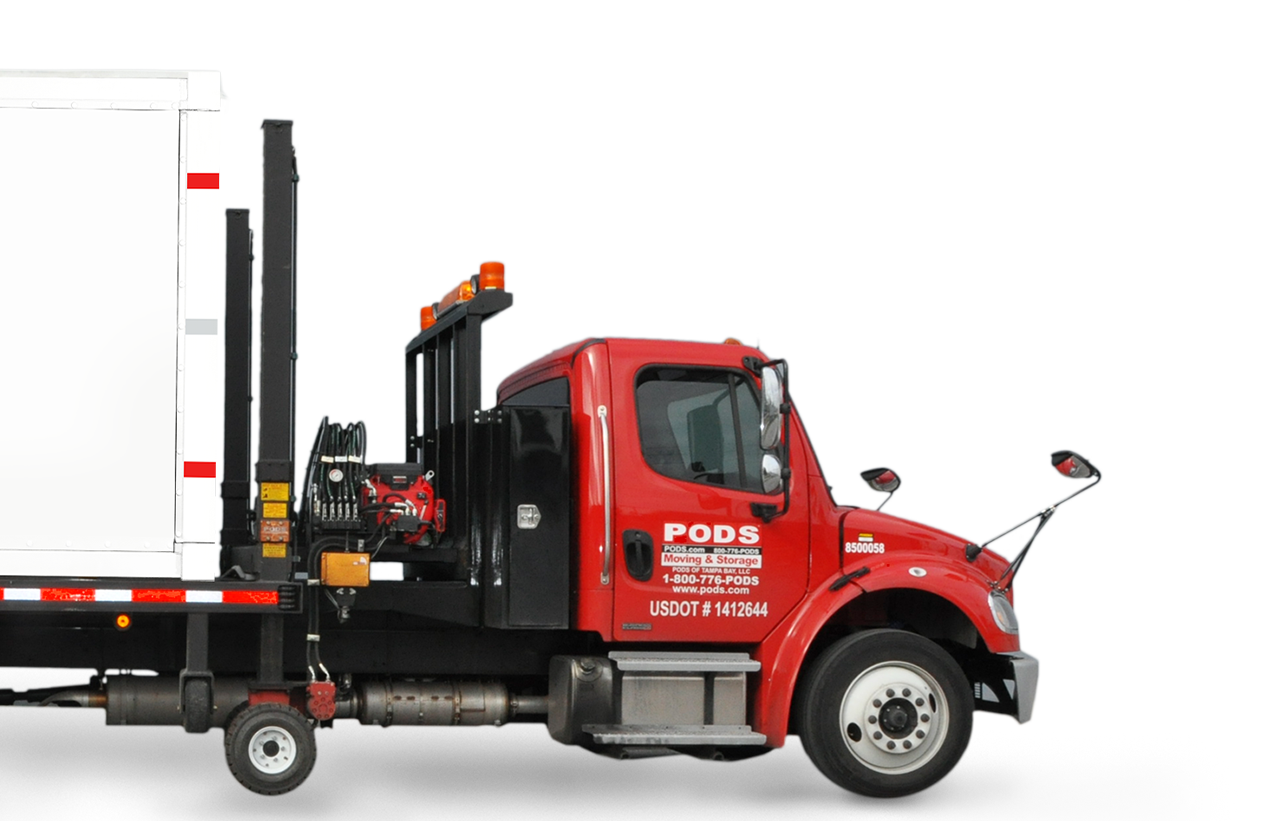 Choose the service you need.