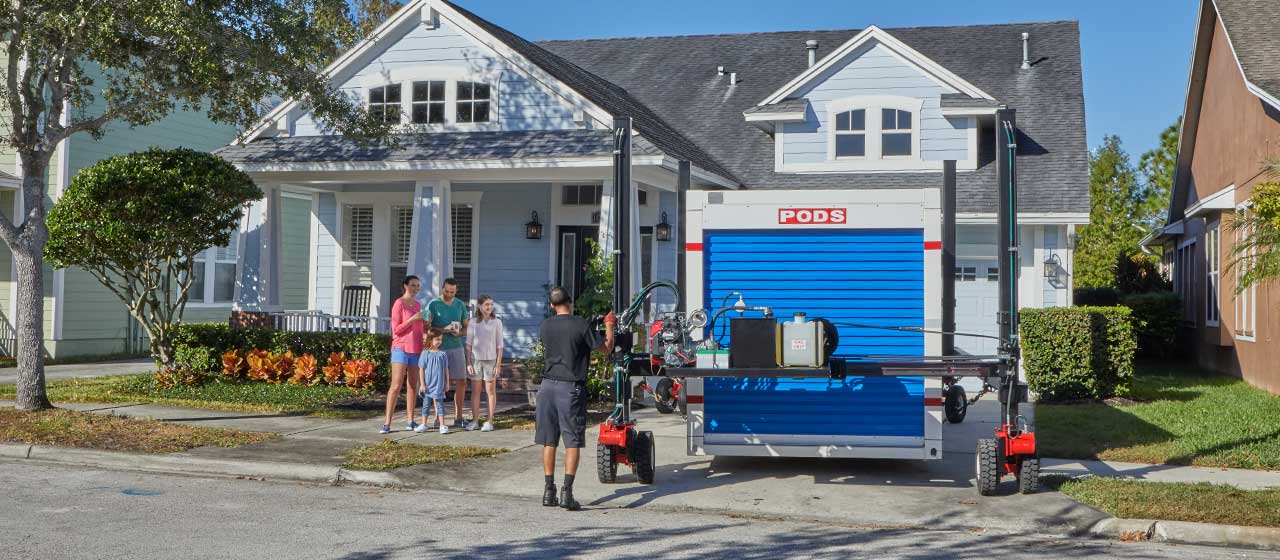 Portable Storage Units Designed Around You
Whether you need an on-site unit in your driveway or want to keep your belongings in a secure facility, PODS portable containers offer a flexible, convenient solution for all your storage needs.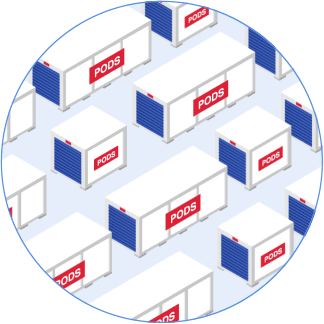 This may take up to 30 seconds.
We're searching over 200,000 containers to find you the best price.
storage that fits your needs
The benefits of portable storage units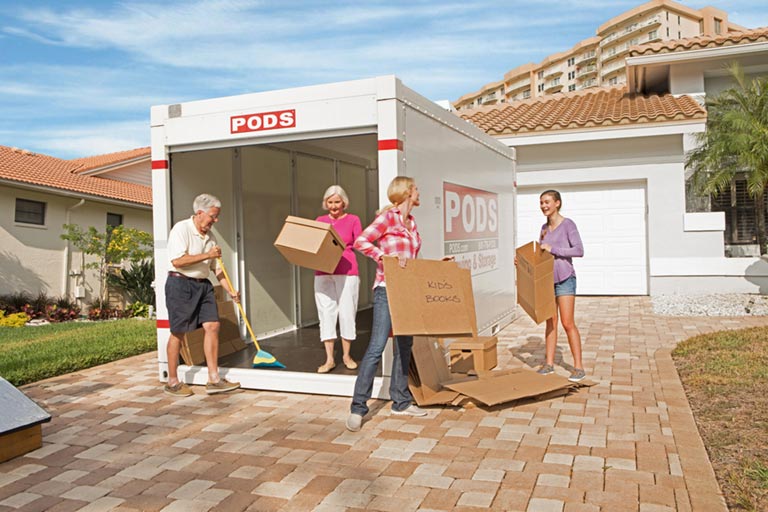 flexible scheduling
Your containers are rented by the month.
This gives you the flexibility to load and unload at your
own pace, and on your own schedule. And if your situation changes and
you need more time, no worries. You can rent your containers for as long
as you like.
Store at your home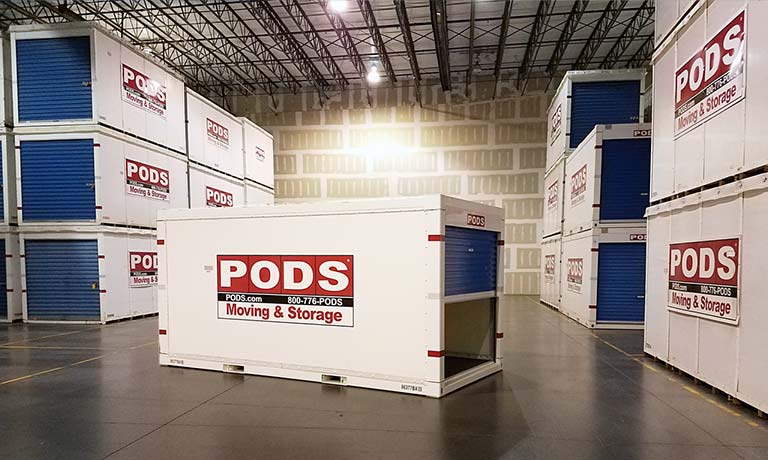 store at home or in a pods storage center
Load your container and keep it at home in your driveway, or we can pick it up and drive it to one of our 230 secure facilities. And if you move out of state or across the country, your storage unit can move with you.
Store at our facility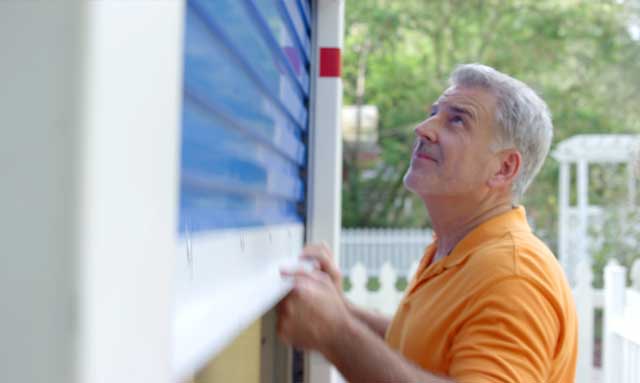 Only handle your stuff once
No need to rent a truck and load and unload your stuff over and over again, like with traditional storage rentals. Once your container is loaded, we'll drive it where it needs to go. That's a lot easier on your back, and your busy schedule.
Portable Container Sizes
Storage solutions for any situation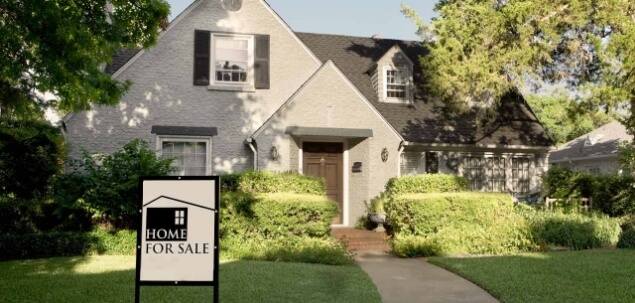 staging your home
Looking for an easy storage solution while selling your home? Clear
your home of clutter and load it into a PODS portable container.
We'll move it to one of our secure Storage Centers until your home
sells. When it's time to move, your stuff will be
pre-packed and ready to go.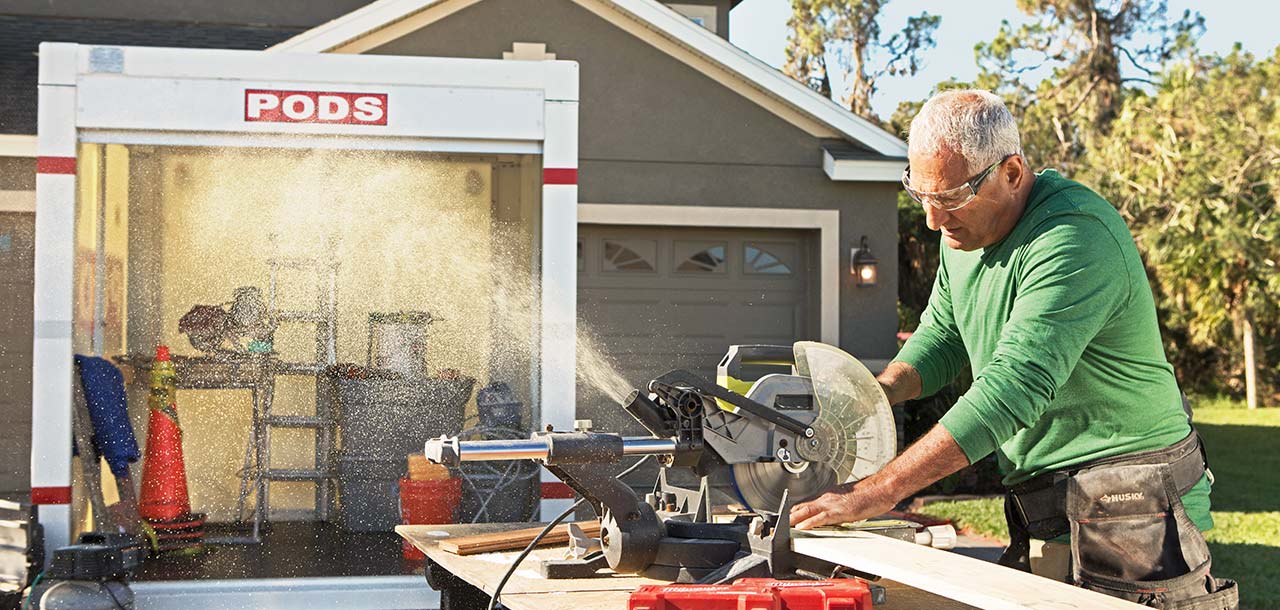 extra space FOR A REMODELING PROJECT
Our portable storage rentals are a flexible, convenient solution for managing logistics and staying organized while you're upgrading your home. When you're ready to remodel your home, a PODS container is perfect for keeping furniture and belongings out of the way and protected from the debris while keeping them close. You can also use it to store supplies and equipment during a remodel or renovation.
PODS Remodeling Storage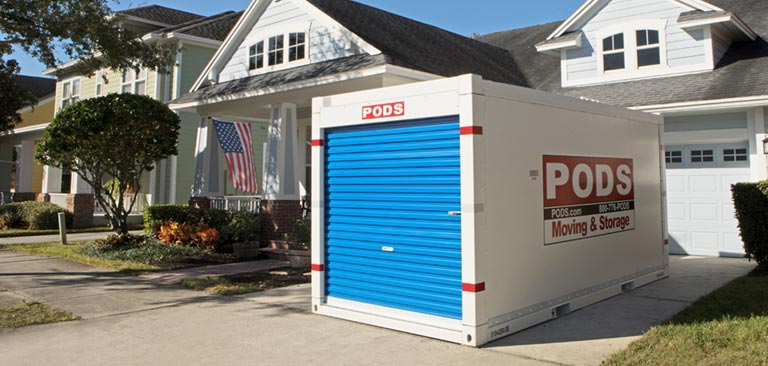 downsizing or dividing up your stuff
Downsizing your home or moving just some of your stuff? PODS offers unlimited time and space, so you can keep your container in your driveway while you decide what to move or store. When you're ready, we'll pick up your storage unit and drive it where you need it to go – whether it's to a secure Storage Center, to your kids in college, or to your next home.
CUSTOMER REVIEWS: STORAGE
Jackie L., North Vancouver, BC
"Great on-site storage. Safe. Secure. Dry. Convenient."
Robin F., Pompano Beach, FL
"The gentleman that ran the storage facility was very professional, accommodating, friendly, and extremely nice. My experience with PODS was excellent. I will definitely recommend them."

Jim G., Silver Springs, NV
"PODS made moving and storage easy. I highly recommend it for anyone who needs a flexible process. Plus, if you have kids, the pick-up and drop-off process is a lot of fun to watch!"
Watch Matt and Amy's Moving and Storage Story@Model.Title.HeadingType>
They were moving halfway across the country for the perfect job and needed time to pick out their new home. We stored their stuff until they were ready.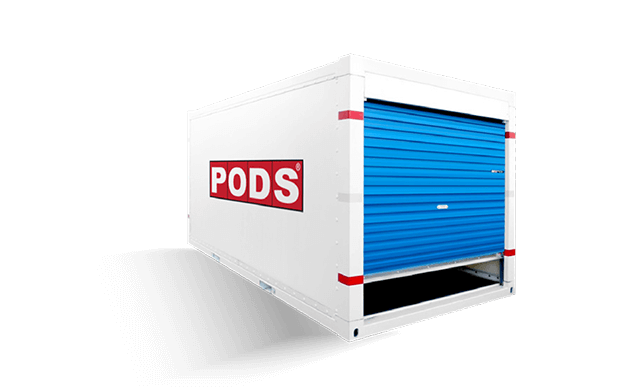 Storage Solutions for your Business
Look to PODS to support your business with flexible storage solutions. Explore our container sizes to find the right combination for your project.
Commercial Storage Solutions
Let's Get Started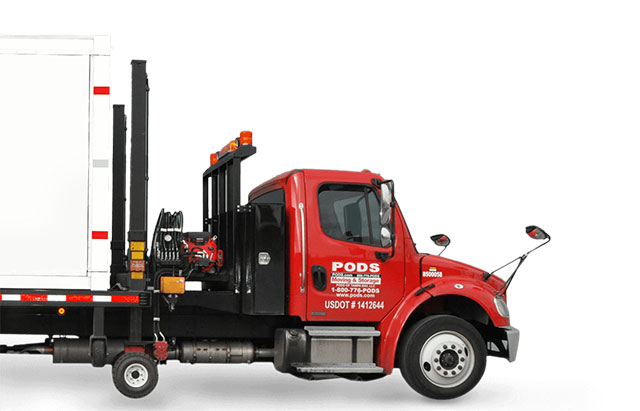 Choose the service you need.