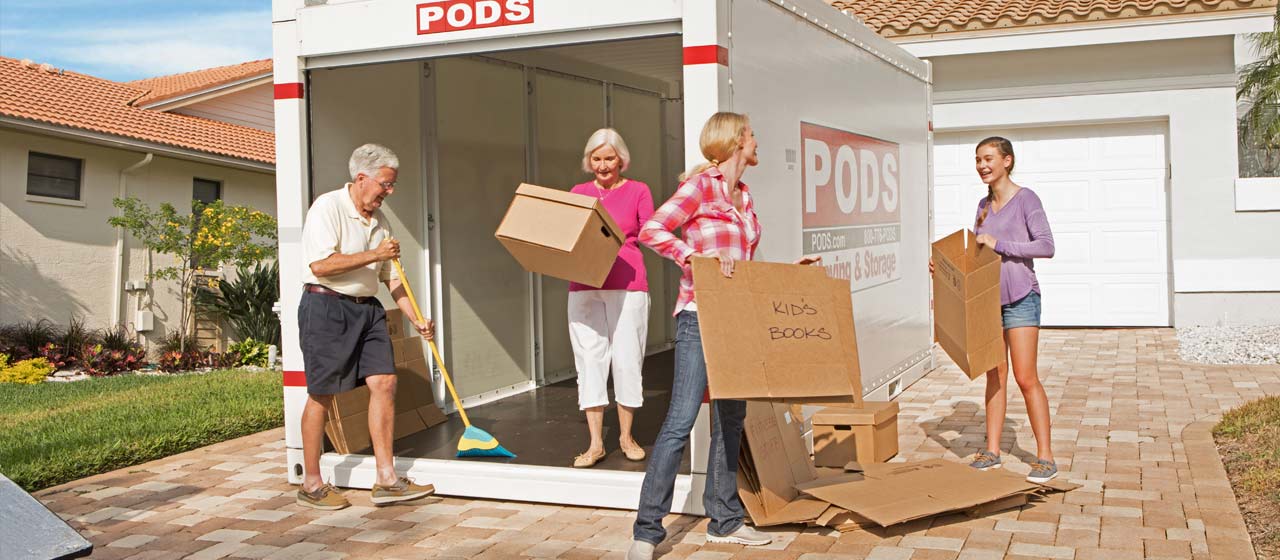 Commercial Moving Services for Businesses
No stress - just solutions. Trust PODS commercial moving services for office and business relocations, franchise expansions, and commercial moving strategies to take your business across town or country.
PODS Business Moving Solutions Get You There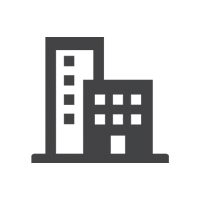 Office Relocation
When choosing among container moving companies, look no further than PODS for your
corporate relocation
. We are the unmatched leader for commercial moving services, relocating fixtures and storing files safely and securely. PODS
steel-framed containers
offer flexible solutions to help you minimize disruptions and get your business up and running quickly.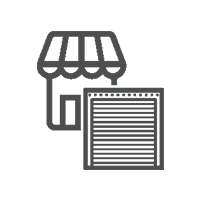 Franchise Rollouts
PODS business relocation moving services can help you efficiently manage the logistics of distributing inventory for restaurant, retail, and restoration franchises across the U.S. PODS Business Solutions Specialists are experts at understanding your unique business needs and team up with you to craft your perfect solution. As a commercial container moving company, we welcome your moving and storage challenges and provide strategies that work for you.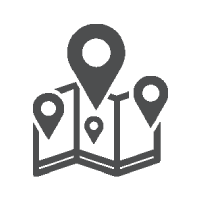 Employee Relocations
PODS is the commercial mover that understands that a corporate relocation often means
moving families
as well as furniture. We offer white glove service for your employees and provide unsurpassed attention to details when moving and storing their valuable belongings.
PODS 230 Storage Centers
and secure on-site container storage capabilities help employee relocations run smoothly. and secure on-site container storage capabilities help employee relocations run smoothly.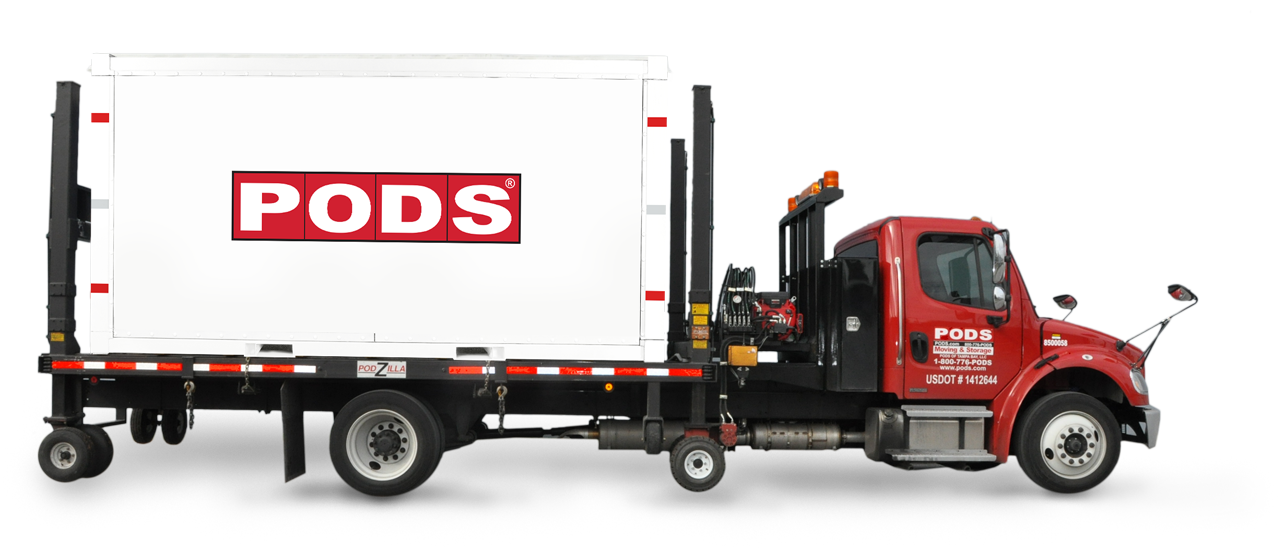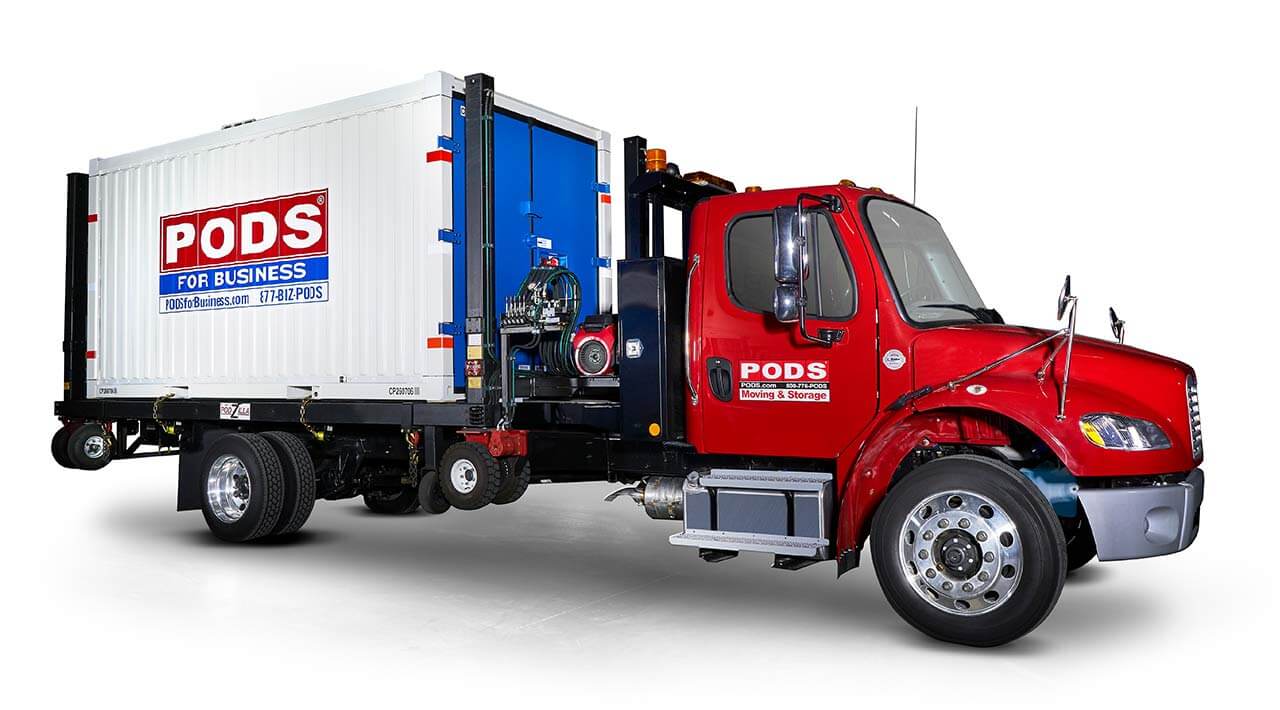 A TRUSTED LOGISTICS PARTNER
Businesses representing a variety of sectors know they can rely on PODS to coordinate complex shipping and transportation logistics. Our team of trained experts are an extension of your business and ready to manage the distribution, moving, and storage of your inventory and supplies. With a nationwide network of drivers and storage facilities, PODS is here to support the logistical challenges of your business.
Learn More About PODS Logistics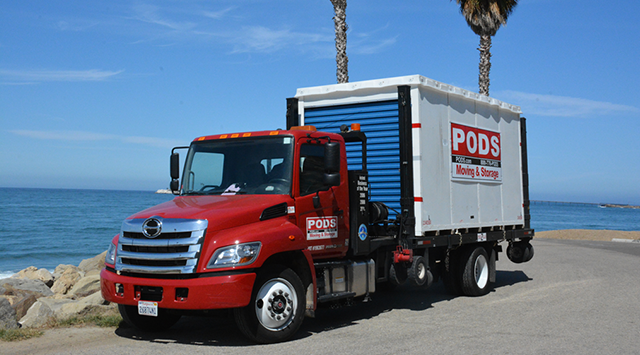 LONG DISTANCE MOVING & RELOCATION SOLUTIONS
PODS corporate moving services give franchise businesses control over franchise setups throughout the U.S. From warehouse to the new location, everything stays safe and secure on-site or in a PODS Storage Center until storage container contents are ready to be unpacked and installed.
Long Distance Moving Services Details
PODS COMMERCIAL MOVING SERVICES Without Worries
PODS is unequaled among business moving companies with storage capabilities because we handle all of your moving and storage details from start to finish. PODS Storage Solutions Specialists work with your business at every phase of corporate relocation.
PODZILLA
, our state-of-the-art lifting system, loads your container onto a PODS truck for shipping to your new business location, whether it's across town or on the other side of the country.
Professional White Glove Service
PODS is the premiere commercial moving company because our
Business Solutions Specialists
possess the training and experience to move your business through the relocation process effortlessly. PODS is a best in class organization recognized by Newsweek for
award-winning customer service
, helping to reduce the stress inherent in a business relocation and allowing you to carry on business as usual.
Safe, Secure Portable Storage
As corporate movers with a fleet of 220,000 steel-framed containers designed with security in mind, PODS hasn't met an industry we couldn't help. Whether you are in the healthcare field, banking, a law firm, or a government entity, your most
confidential files are safe and secure
, ready to be delivered to your new location according to your schedule.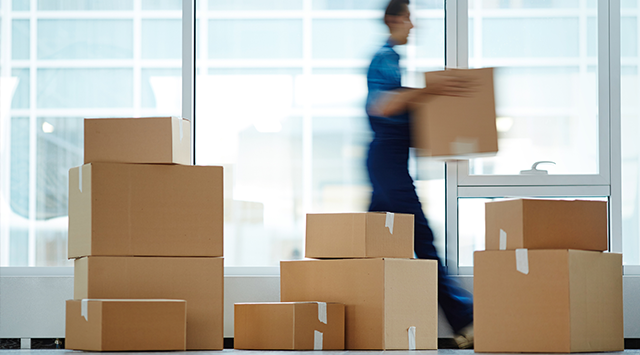 PODS Business Moving Solutions On Your Schedule
PODS commercial moving and storage services and solutions easily adapt to your business relocation planning. PODS steel-framed, weather-resistant containers fit in a single parking space where you can load or unload your furniture, fixtures, and files according to your timetable. Our
230 Storage Facilities
provide secure, temporary and long-term storage solutions. Bring a PODS Storage Solutions Specialist onto your team early in the process and benefit from PODS more than 20 years of experience as a leader in the moving and storage business.
Call Today To Secure Your Container
PODS Flexible Container Moving Services Designed For You
On-Site Storage For Easy Load and Unload

Find the perfect PODS container to meet your corporate moving needs. With multiple storage unit sizes, including our state-of-the-art commercial container, PODS stands out from the competition. Designed to provide easy, ground level loading, PODS containers fit in a car parking space and you can have access to your supplies and equipment right up until you're ready to move. When it's go-time, a PODS Business Solutions Specialist can arrange to have your filled container picked up and transported to your new home.

Temporary or Long-Term Storage in PODS Storage Centers

PODS commercial moving services include the ability to keep your office furniture, files, and equipment secure in any of our 230 PODS Storage Centers. If you're opening offices, restaurants, or stores in multiple locations, a PODS Business Solutions Specialist can help you develop plans to consolidate and distribute your equipment according to your schedule. Your business move happens efficiently and everything is where it should be when you need it with PODS on your corporate relocation team.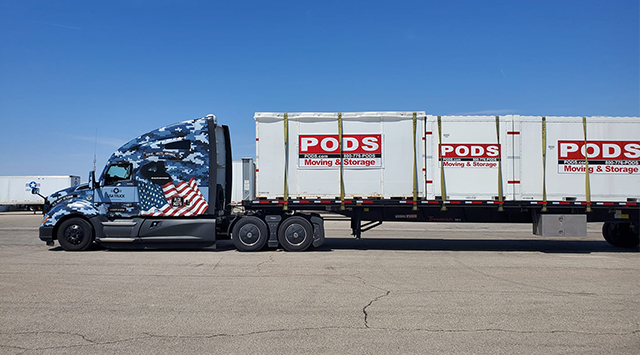 PODS Experience Helps Your Business Move
Just because you're planning a move, PODS understands that your business shouldn't come to a standstill. You've got customers to keep happy, contracts to meet, and a company to run. Why stress over storage and moving logistics when you can partner with PODS? Count on the vast experience PODS brings to the table to create solutions that reduce the stress of your business relocation and move your business forward.
Call Today For Your Business Moving Quote
Get a Quote for Business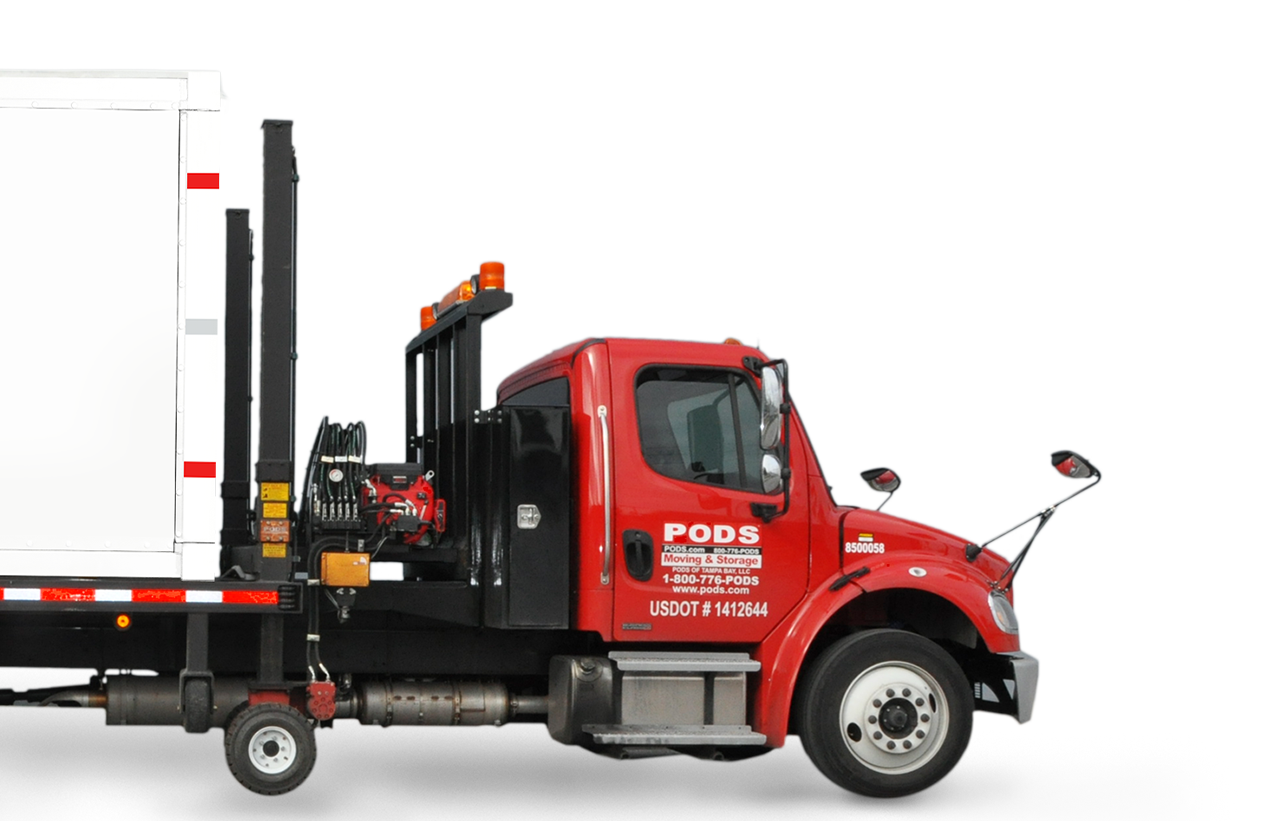 Choose the service you need.