For the well-being of our employees, PODS Associates are currently working from the safety of their homes. We appreciate your patience as you may experience longer than normal wait times.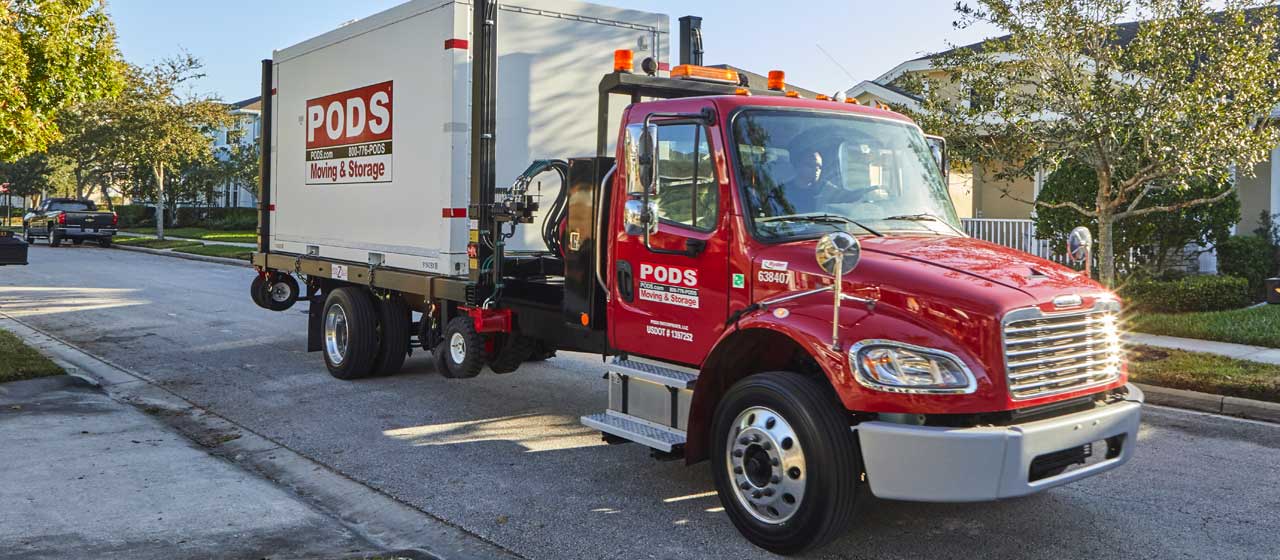 COMMERCIAL MOVING SERVICES FOR BUSINESSES
PODS moving services can transport critical supplies and equipment for emergency demands — whether they are across town, state or country.
Commercial Moving Solutions on Your Call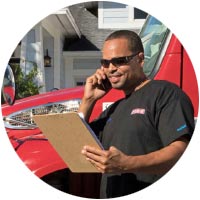 We Drive for You
Instead of renting moving trucks for your company and sitting behind the wheel, look to the PODS fleet of trucks and team of trained drivers to transport your goods. Unlike other commercial moving companies, we do all of the driving so you can stress less about the open road and focus more on running your business.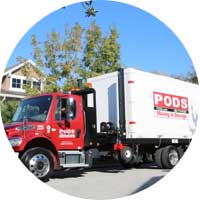 Local Moving
PODS delivers container wherever requested for packing and will drive them to a nearby location exactly on your schedule — with time included for unloading. Additionally, we offer City Services in select urban areas to manage the hassle of permits, parking, and municipal regulations on your behalf.
Long-Distance Moving
If moving items across the state or the country, our storage containers and capable drivers are ready to perform. We accommodate schedules for pick-ups and delivery dates nearly anywhere in the United States with security for your valuables, valuable cargo, and important equipment during your
long-distance move
.
PODS Moving Container Options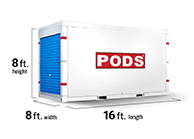 16' Storage Container
Comparable to a 10'x15' storage unit or a 20' truck
Exterior dimensions: 16' x 8' x 8'
Cubic feet of space: 827'
Ideal for substantial loads and large-scale moving logistics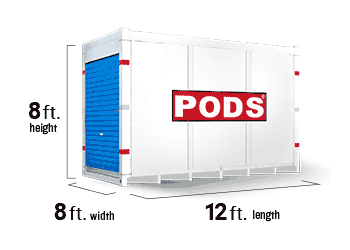 12' Storage Container
Comparable to a 10'x10' storage unit or 15' truck
Exterior dimensions: 12' x 8' x 8'
Cubic feet of space: 689'
Suitable storage during remodels or holding excess inventory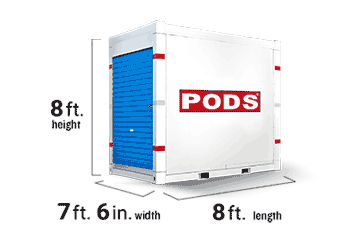 7' Storage Container
Comparable to a 5'x10' storage unit or 10' truck
Exterior dimensions: 7' x 7' x 8'
Cubic feet of space: 385'
A popular choice for portable storage space
Container Moving Designed with Business in Mind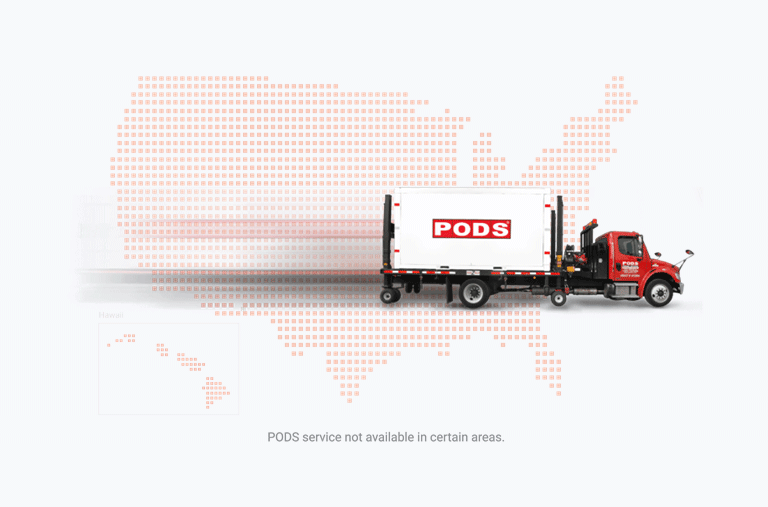 Temporary, On-Site, or Long-Term Storage
Find the perfect PODS container to meet your commercial moving needs for any required length of time. We have storage units in multiple sizes that can placed on-site where you need it, or nearby in one of our secure storage unit facilities
spread across 45 states
. Designed to provide easy, ground level loading, PODS containers fit in a car parking space and you can have access to your supplies and equipment right up until you're ready to move.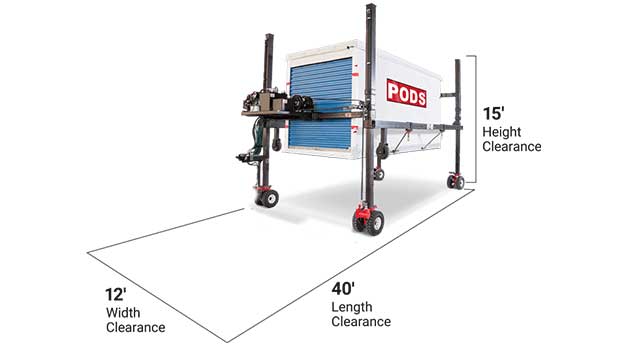 PODS Level Loading Moving Technology
PODZILLA, our state-of-the-art lifting system, is designed to load and unload
storage containers
while keeping them level to minimize potential damage to stored contents from shifting -- which is why we have a damage claims rate that is 10 times less than the moving company industry average. If your shipping container needs to be placed on-site for a project, PODZILLA is able to do the job while protecting your cargo. PODZILLA requires the minimum dimensions to place a container:
12' width clearance
15' height clearance
40' length clearance
PODS Business Moving Solutions Get You There
PODS understands that a corporate relocation often means moving not just employees, but their families and personal items. For businesses, transferees, and relocation management companies, we offer concierge service for
relocating employees
and provide unsurpassed attention to details when moving and storing their valuable belongings. With more than 230 storage unit facilities in the U.S. and secure on-site container storage capabilities, PODS will ensure your employee relocations run smoothly.
From restorations to expansions, PODS moving services help restaurant and retail franchises efficiently manage the logistics of transporting commercial goods. PODS Business Solutions Specialists are experts at understanding your industry and unique business needs. We welcome your commercial moving and industrial storage for fixtures, equipment, storage, and inventory to provide strategies that work for your franchise rollout.
Additional assistance may be needed with packing and loading when moving goods into our storage containers. Through the PODS Partner Network, we can refer vetted labor services to help with moving commercial cargo in and out of your container. PODS will connect you to trusted companies in your area, whether it is DIY moving services or full-service providers that you are seeking.
A Dependable Logistics Partner
Organizations from a variety of sectors know they can rely on PODS to coordinate complex shipping and transportation
logistics
. Our team of trained experts are an extension of your business and ready to manage the distribution, moving routes, and storage demands of your inventory and supplies. With a nationwide network of drivers and storage facilities, PODS is here to support the logistical challenges of your business.
PODS Flexible Moving Solutions Adapt to You@Model.Title.HeadingType>
Moving Solutions on Your Schedule. We understand that timelines can change for your business, so our moving solutions are always ready to adjust. While we readily meet firm dates for storage container deliveries to any destination, we can also accommodate scheduling changes up to the night before. PODS moving services are flexible to changing schedules — even if they are short notice.
Expert Moving Solutions Specialists. PODS is leading commercial moving company because our Business Solutions Specialists possess the training and experience to move your business through the relocation process effortlessly. PODS is a best in class organization recognized by Newsweek for award-winning customer service, helping to reduce the stress inherent with moving your business and allowing you to carry on with operations.
Moving Services for Disaster Recovery. During recovery efforts following a storm, PODS provides efficient and smart moving solutions to get things back in order. PODS can work to support your supply distribution while navigating over changing routes, and transport important materials to and from construction sites during rebuilding. Regardless of what the weather brings, PODS moving solutions are ready to serve your disaster relief efforts.
Moving for Housing Development Projects. For the U.S. Department of Housing and Urban Development (HUD), PODS moving solutions are ideal for transporting tenant belongings to accommodate construction and renovation projects. We understand the liabilities of moving the personal belongings of an entire housing development and will work closely with to ensure the stored goods of residents stay safe from harm when moved with us.
Secure Storage for Your Industry. As a corporate moving company with a fleet of 220,000 steel-framed containers designed with security in mind, PODS can provide assistance for just about any industry. Whether you are in the healthcare field, banking, a law firm, or a government entity, your most valuable items and confidential files are secure in our storage units, and ready to be delivered to another location according to your schedule.
Get a Quote for PODS Business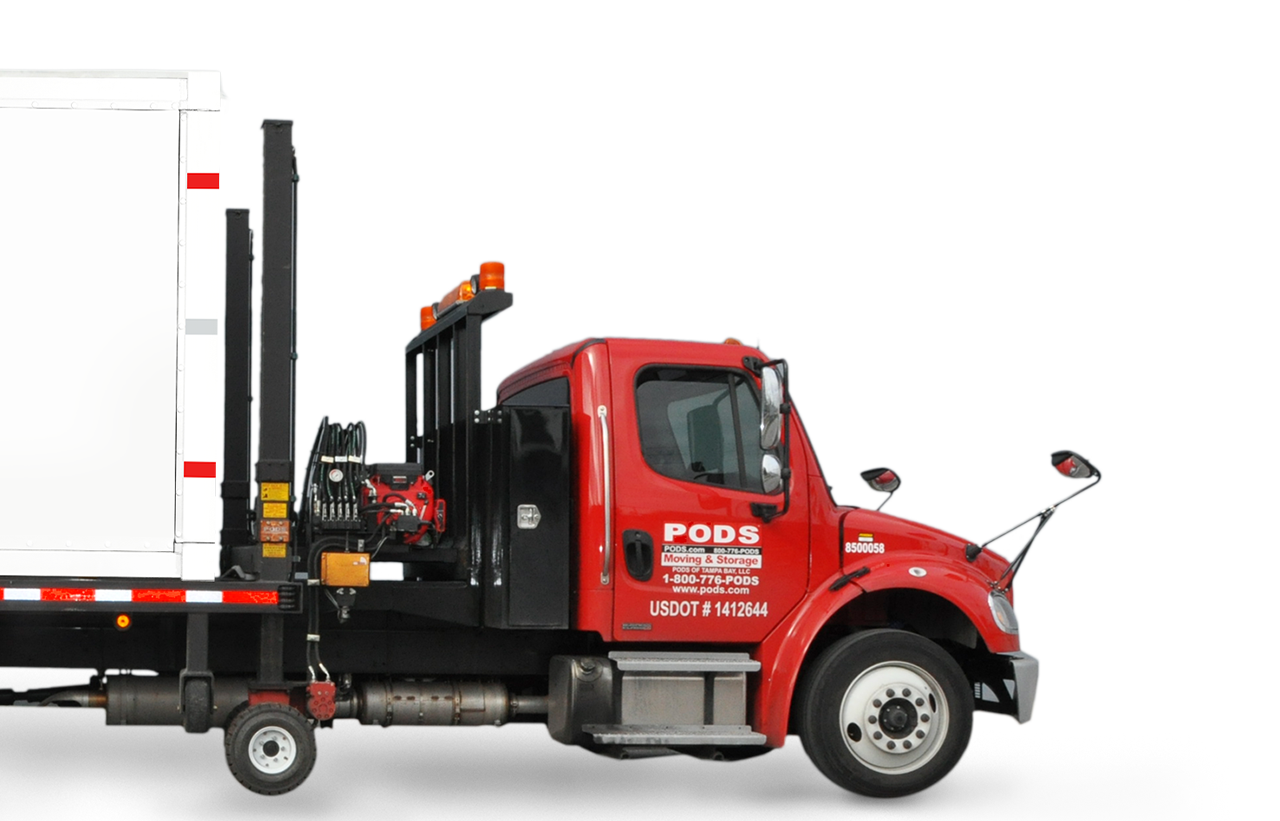 Choose the service you need.