PODS continues to operate in its normal service areas (U.S. and Canada) as part of the critical Transportation Systems Sector based on guidance from governmental authorities related to COVID-19. For more information, including how our drivers are following social distancing rules and for service updates,
click here
.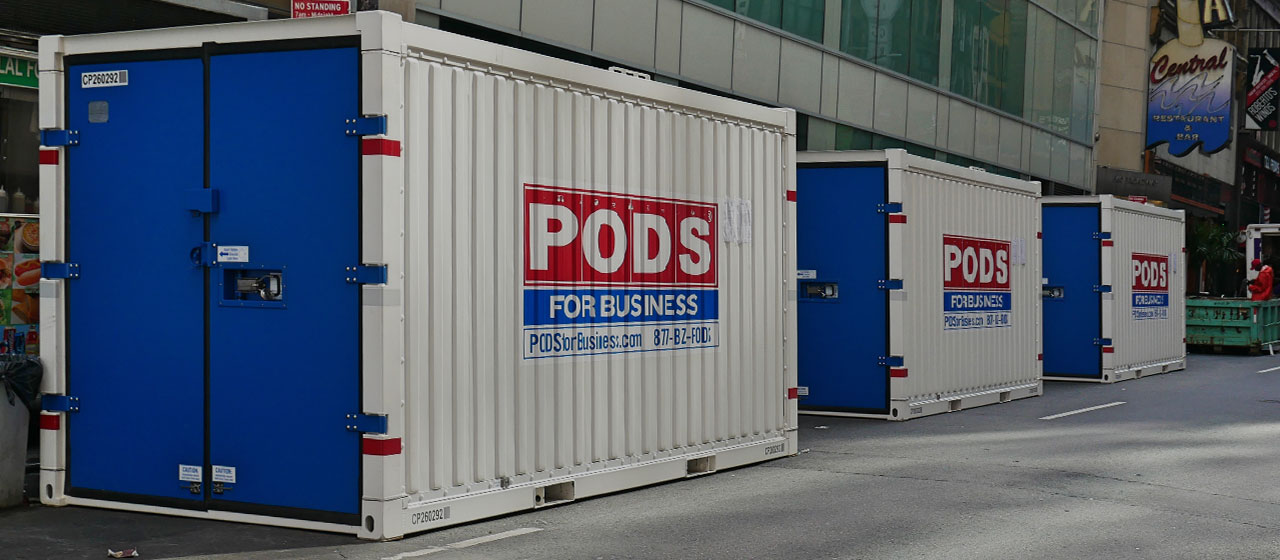 PODS COMMERCIAL STORAGE CONTAINERS
Get temporary space to store excess inventory and emergency supplies inside portable storage containers from PODS.
PODS Commercial Storage Container Sizes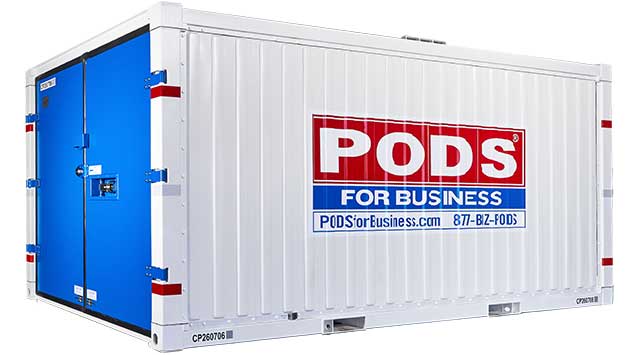 PODS 16' All-Steel Commercial Container
The strongest all-steel shipping container storage option you'll find anywhere offers outstanding protection for your valuable container contents.
10,000 pound on-site capacity
Heavy-duty CorTen steel frame with extra strong, all-steel walls
3 High-security locking options
Pry resistant hinges
Internal 2-point locking pins and bar
Perfect for extended construction site storage or temporary on-site storage when projects stretch over months. PODS All-Steel Commercial Container is a great way to always have things on hand so workers aren't waiting around for deliveries.
Exterior dimensions: 16' x 8' x 8'| Cubic feet of space: 835'

Learn More
or Call to Order Steel Containers*
1 (877) 249 7637
*Commercial Container not available in all locations. Please call for more information.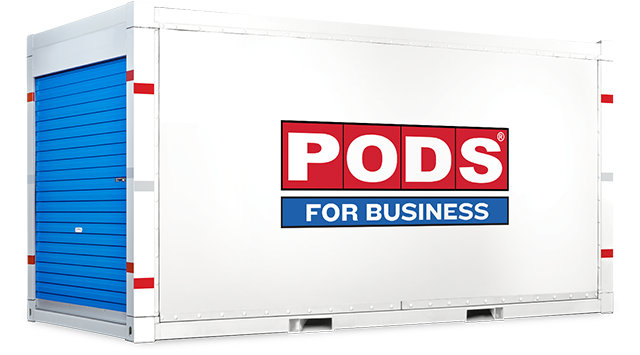 PODS 16' Storage Container
PODS largest commercial storage unit provides extra storage space to accommodate challenging storage and moving needs. It's sturdy enough to protect construction equipment on the jobsite or to store audio and lighting equipment for special events.
Like every PODS storage container it still fits in a car parking space and offers easy ground-level access for workers. If you're looking for the ideal temporary or long-term storage solution, keep your stocked container in a PODS Storage Center for extra protection.
Exterior dimensions: 16' x 8' x 8' | Cubic feet of space: 827'
Get Container Pricing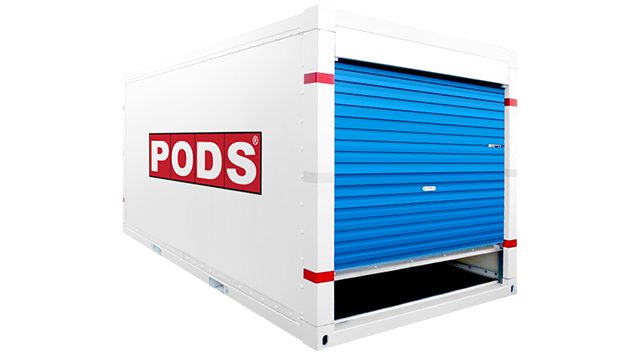 PODS 12' Storage Container
This portable storage unit is perfect for storing furniture and inventory during restaurant and retail remodels, seasonal camp equipment year-round, and non-sterile medical supplies when space becomes an issue.
Steel-framed and weather resistant containers allow contents to be kept on-site for access when needed and kept under lock and key when security is the issue. Look no further than a PODS 12' storage unit to fill the bill.
Exterior dimensions: 12' x 8' x 8' | Cubic feet of space: 689'
Get Container Pricing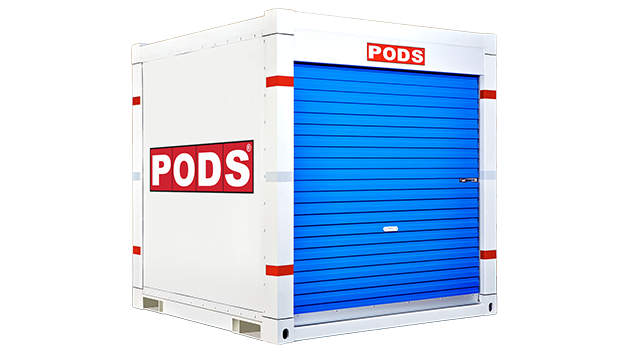 PODS 7' Storage Container
Ideal to meet your smaller storage container needs, this sturdy, secure storage unit is perfect when you need to store or transport files, holiday decorations, sports equipment, or retail inventory.
It has a lightweight roll door to make loading and unloading a snap, fits in a car parking space, and features tie down hooks that help keep contents in place. You'll be amazed when you discover how much this mighty storage container can hold.
Exterior dimensions: 7' x 7' x 8' | Cubic feet of space: 385'
Get Container Pricing
* Dimensions are based on exterior measurements. All moving and storage container dimensions are approximate.
Commercial Storage Units Designed With Security In Mind
Find The Perfect Commercial Storage Unit

Available in three sizes, and with a fleet of 220,000 industrial storage containers, PODS delivers unequaled service and quality. Want an all-steel container to deter jobsite theft? PODS Commercial Containers have corrugated steel walls and high-security doors. Our containers provide protection our competitors can't match. Compare us to the competition.

PODS Commercial Storage Units

For over 20 years, PODS has been working with businesses in every industry to protect valuable inventory, equipment, and materials. Looking to safeguard jobsite storage container contents from the elements? PODS portable storage units have anti-condensation ceiling coating, back wall vents, and moisture resistant flooring.
Learn More About the All-Steel Container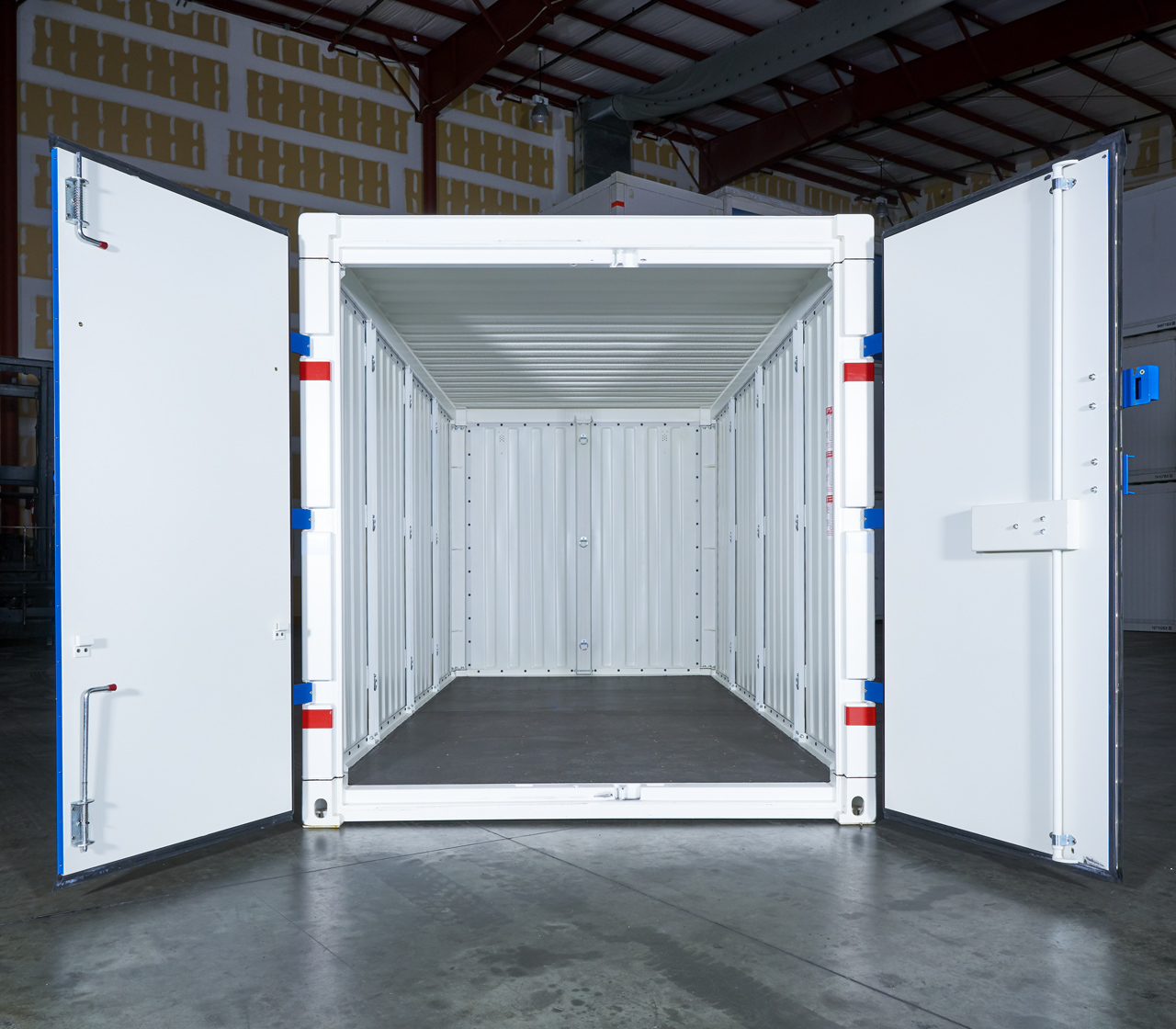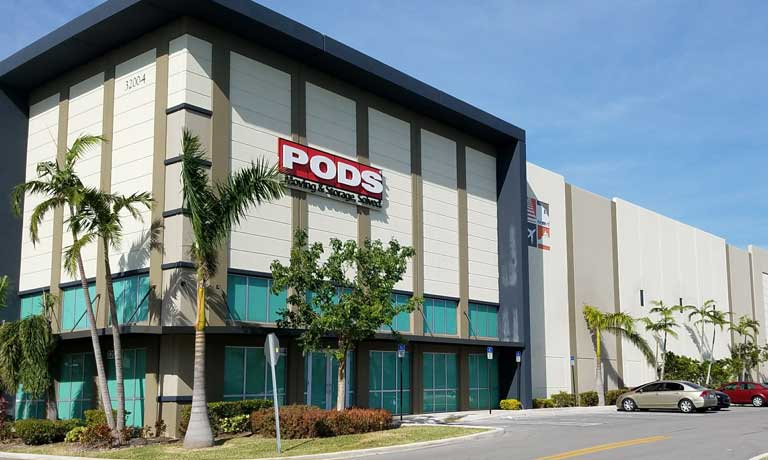 Nationwide Network of Storage Centers
PODS has 230 Storage Centers to solve your off-site commercial storage needs. Here are just a few reasons our facilities are a great fit for many businesses:
Closed to the public – accessible by appointment only
Your containers are stored within a secure facility for an extra layer of protection
You have the only key to your commercial container
Our Business Solutions Specialists can handle all the logistics of having your storage container rental ready where you need it according to your schedule.
PODS can manage your business storage unit needs across the country, regardless of your location, and help you quickly seize new business opportunities and expand into new markets. As you grow, make PODS your business storage partner.
PODS Provides Flexible Commercial Storage Unit Solutions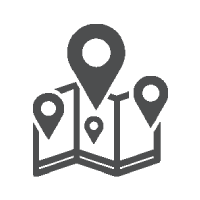 Business and Employee Relocation
Move your business or workers across town or the country with peace of mind knowing your portable storage container is safe and secure. Your business and employees are in good hands with the company ranked #1 in customer service for moving companies by Newsweek.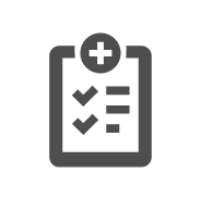 Inventory Management
Keep even your most sensitive files and records safe and secure in a
PODS Commercial Container
that offers three locking options. Buy supplies in bulk at wholesale prices to control costs and store everything in a PODS shipping container unit to use according to your schedule.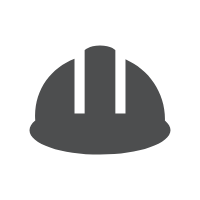 Remodels and Restorations
On-site PODS container storage gives your employees access around the clock so you can conduct business as usual while construction and repairs are underway. Minimize disruptions for customers while keeping valuable inventory safe and secure.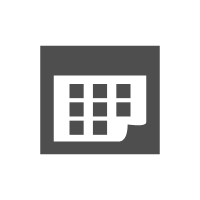 Seasonal Storage
Why clutter up valuable facility space with holiday decorations or sports equipment you only need once a year when a PODS storage unit for rent can do the job? Store seasonal maintenance equipment at a PODS storage center until you need it.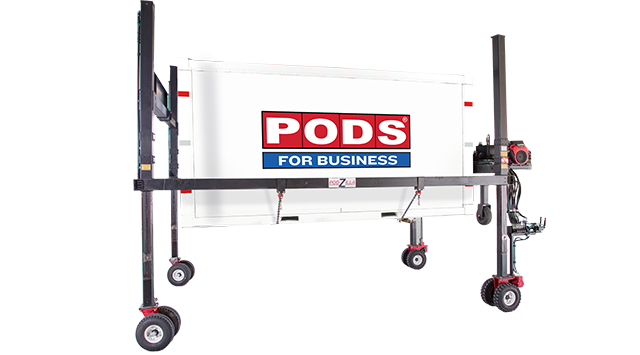 Podzilla: Level-Lifting Commercial Storage Units
Only PODS has PODZILLA, our one-of-a-kind, patented hydraulic lift system. PODZILLA keeps the contents of your portable storage container level every time it's loaded onto and off of a PODS truck at your business or our Storage Center.
PODZILLA only requires 38 feet of maximum maneuverability to place your container where other shipping storage container companies just can't reach. Whether you're relocating your business, setting up a special event, or preparing your camp for another season, our drivers place your shipping container practically anywhere you want it.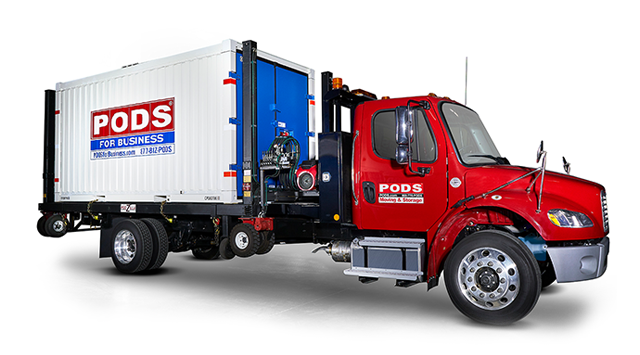 Delivery and Pickup
PODS team of Business Solution Specialists handle all the details when it comes to delivering your PODS industrial storage container where you need it. Easily arrange to have your container delivered to your location. Use it as long as needed. When the job is done, our team will arrange to have your container picked up.
Commercial Moving Solutions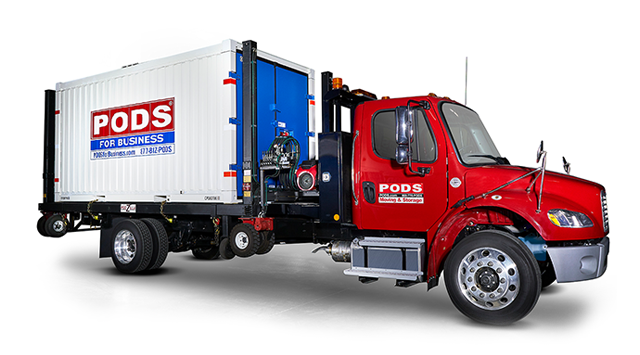 Helping You Pack
Moving to a new location? A PODS Business Solutions Specialist can share a detailed moving checklist to help you pack your business container efficiently. We'll even recommend professionals in your area who'll pack and load your container in order to minimize damage to your container contents during your move.
Commercial Moving Solutions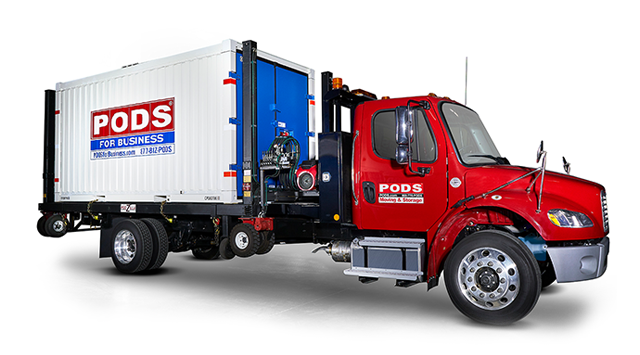 Moving Supplies
PODS Business Solutions Specialists can arrange to have all the boxes, moving blankets, tape, bubble wrap and more that you need for your move delivered to your location. You can easily order everything online or by calling your nearest PODS Storage Center. PODS has the perfect moving supplies kit to match the size of your business storage container rental.
Commercial Moving Services
PODS COMMERCIAL MOVING & STORAGE FAQS
How long do I have to load or unload the container?
PODS for Business offers monthly rentals so you can pack and unload at your own pace. Your billing cycle will begin the day the container is delivered to you and continues through the next 30 days.
Is there a weight limit?
The maximum weight limit for our containers are:

7' Container = 5,200 lbs
12' Container = 4,700 lbs
16' Container = 4,200 lbs
Customers do not have to calculate their content's weight, so the weight limits should be used as a guideline when packing the container.
What to expect: Container Delivery?
Before your scheduled delivery day, clear anything which may be in the way of placing the container on your property. We require 12 feet in width and 15 feet in height clearance. If an obstruction exists, container placement is at the discretion of the driver.

If we are delivering to a parking lot, we require three consecutive parking spaces for pickup or delivery clearance. Two sixteen foot containers placed side by side will require 24 feet clearance in width. Two containers placed back to back will require 33 feet clearance in length.
When will I be charged for my move?
Local orders

The billing for your Local move will be charged 1 day before your Initial Delivery or Re-Delivery service date
Your monthly rental charges will be billed on your anniversary date

Long Distance orders

The billing for your Long Distance move will be divided into three sets of charges and each will be charged 7 calendar days before your service:
Initial Delivery & First Month's rent
Transit/Shipping Charges
Re-Delivery Charges
Your monthly rental charges will be billed on your anniversary date
Get a Quote for PODS Business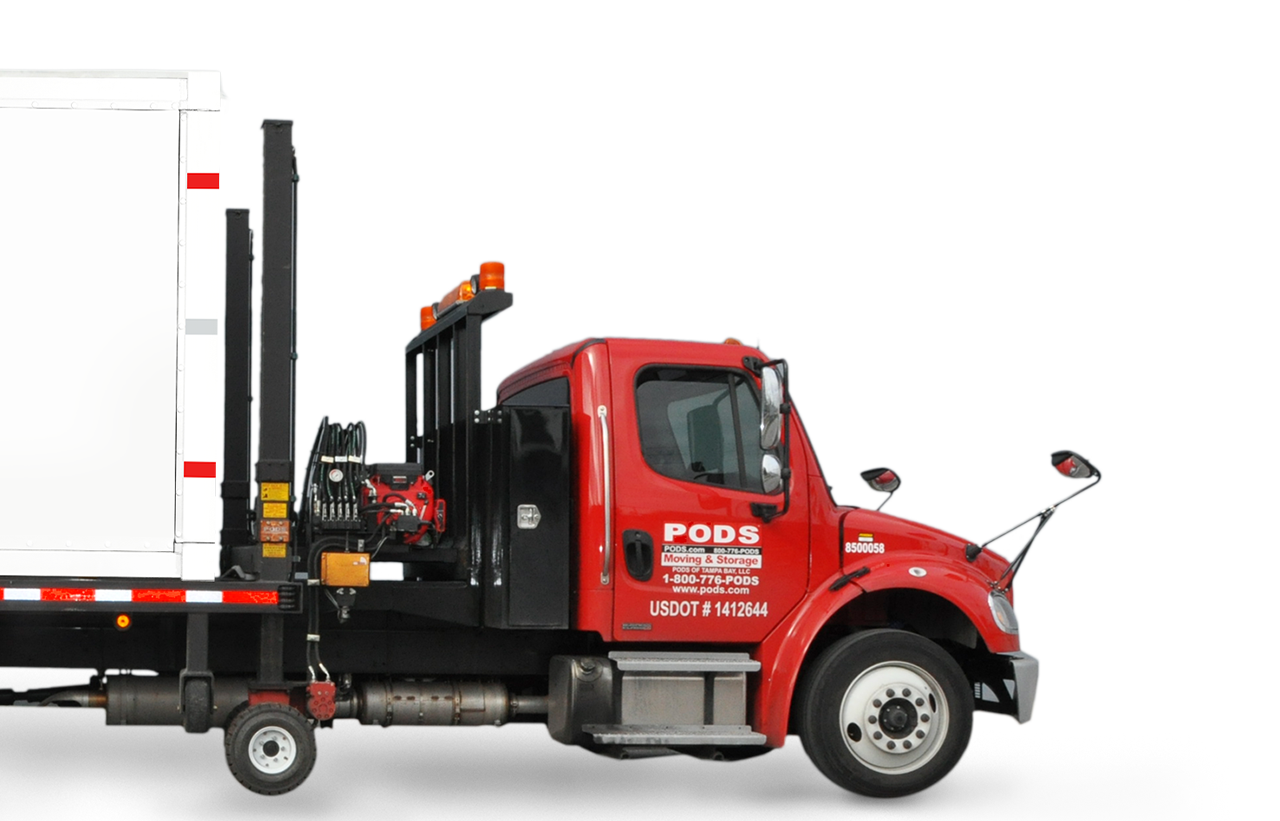 Choose the service you need.