PODS is closely monitoring Hurricane Ian.
Learn more
and get service updates. If you're located in an area impacted by the storm and the dates you would like to reserve a container are not available, you can
get on the waitlist here
.
All About PODS@Model.Title.HeadingType>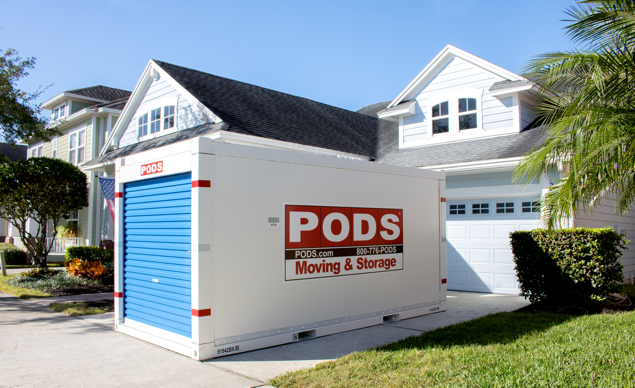 Our History
As firefighter and paramedic Peter Warhurst watched a boat get lifted by a hydraulic machine, he suddenly had his light bulb moment. Peter had seen too many families lose homes due to fire, struggling to find a way to keep their things safe and secure during a time of unexpected transition and need. He finally realized what they – and many others – needed: portable storage containers that move where you need them, when you need them.
And from that moment of inspiration, PODS was born. Thanks to Peter's invention, containers could now be delivered straight to the consumer, and the moving and storage game would never be the same.
Timeline@Model.Title.HeadingType>
1998
PODS is founded in Largo, FL
1999
PODS opens its first franchise in Sarasota, FL
2005
Still privately owned, PODS hits a milestone – grossing more than $200 million in revenue
2006
PODS goes international, expanding to Australia and Canada
2007
PODS expands its container fleet to over 100,000 containers, cared for by over 1,000 employees
2015
PODS is acquired by the Ontario Teachers' Pension Plan for more than $1 billion
2017
PODS goes to Washington! While making some improvements to the White House, PODS are used to facilitate some storage needs.
2018
PODS celebrates its 20th anniversary by ranking #1 in customer service for moving companies
2018
PODS opens additional Customer Care location, and expands hours to better accommodate its growing nationwide base
2019
PODS achieves another milestone - 4 million deliveries and 1 million long-distance moves and counting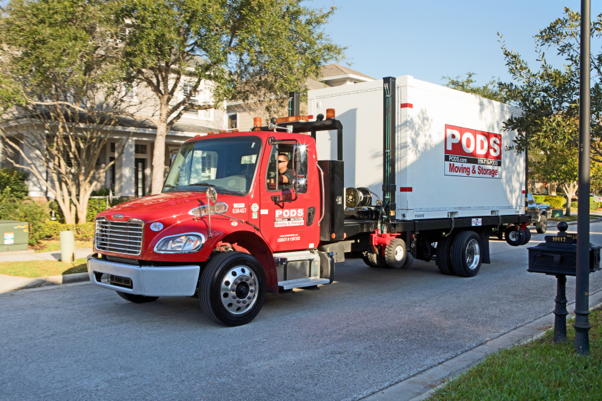 Todays PODS
Like people, no two moves are the same. That's what motivates PODS to provide a variety of customized, flexible storage and moving options for every customer. This pioneering spirit has always been a part of our company fabric.
In 1998, PODS pioneered portable storage, introducing the world to a brand new, flexible way to move and store. Now an industry leader, PODS provides residential and commercial services in 46 U.S. states, Canada, Australia, and the UK.
To date, the PODS network has completed more than 1.4 million long-distance moves and over 6 million initial deliveries.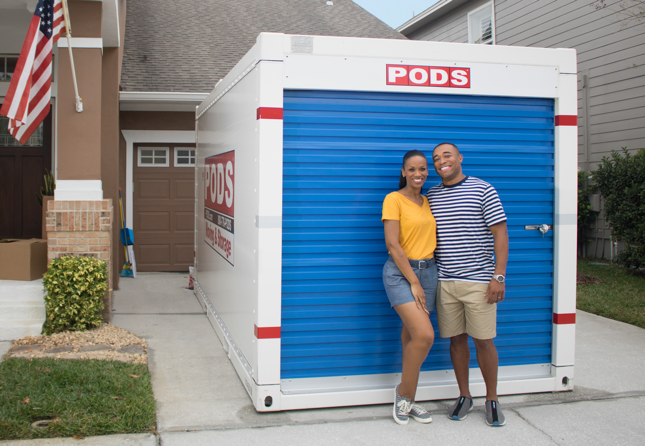 Our mission
With PODS, it's personal. Because we understand that it may be our name on the outside of the container, but it's our customers' lives inside the container. That's why we take a customized approach to your moving and storage experience. This starts the moment you reach out to us and continues as we find the best solution to meet your needs.
We pride ourselves on providing the ultimate level of customer service. We deliver what we promise, which means clean containers, clear quotes, and timely communication along the way.
While we're already recognized as leaders in our industry, we won't settle for status quo and continue to look for new ways to raise the bar. It's our personal mission to provide the best moving and storage experience to our customers.
Our Leadership Team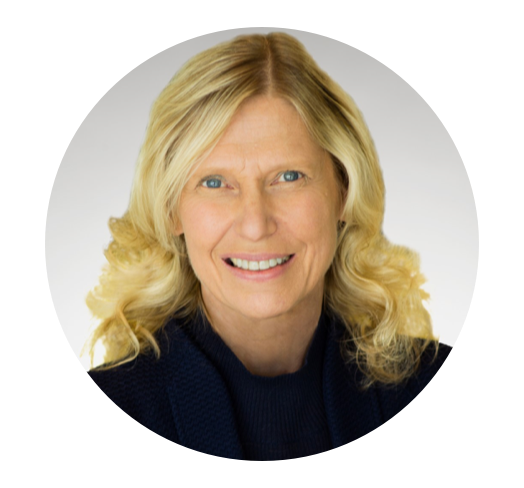 Kathy Marinello: President and Chief Executive Officer
Kathy Marinello is a results-oriented leader with experience across a range of industries. She has more than two decades of experience and an accomplished track record. Before joining PODS, Kathy served as President and CEO of Hertz Global Holdings, overseeing $10 billion in revenue. She directed growth over a three-year span by $1 billion and tripled margin and market cap. Throughout her career, she's coached world-class leadership teams at P&G, Walmart, Verizon, and GE, all of whom delivered consistently strong performance.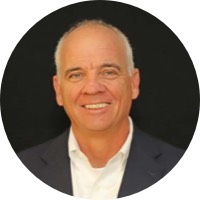 Simon Gregorich: SVP and Chief Financial Officer
Simon Gregorich has been with PODS since January 2005 and currently holds the position of SVP, Chief Financial Officer. Prior to PODS, he was the VP of Finance for O'Reilly Automotive, Inc., a publicly traded automotive retailer. He also worked for Quality Distribution, Inc., a publicly traded trucking company, as their VP and Controller, and was the Controller for Discount Auto Parts, Inc. Simon also worked for Scotty's as their Assistant Controller and began his financial career at Deloitte & Touche as an auditor.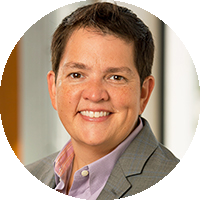 Opal Perry: Chief Strategy and Digital Business Development Officer
Opal is an accomplished leader in shaping business strategy and revitalizing organizational assets to create new business models and growth. Before coming to PODS, she served as Chief Information Officer and Executive Vice President for Hertz Global Holdings, leading the business strategy and execution across Rental Car, Car Sharing, Delivery Services, and Fleet Management businesses in North America, EU/UK, and APAC regions. Prior to that, Opal served as both Divisional Chief Information Officer Claims and Vice President Technology & Strategic Ventures at Allstate Insurance Company, where she led the global engineering team in transforming the claims business through deep digitization. Over the years, Opal has held multiple positions of growing responsibility where she has developed a proven track record in collaborating with senior leadership to identify transformational opportunities to accelerate growth and the value delivered to customers.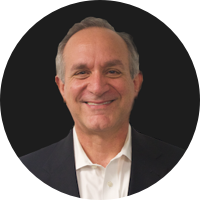 Bob Fowler: Chief Information Officer
Bob brings more than 20 years of technical and strategic IT experience to his role at PODS. He has been the CIO of Estes Express, where he led transformational change. Bob enhanced the team's skills with new technologies, agile methodologies, and process efficiencies to allow them to focus on modernizing the company and bring digital capabilities to operations. Before working for Estes, Bob was the IT Director at Performance Food Group and an IT Director at VMS, Inc.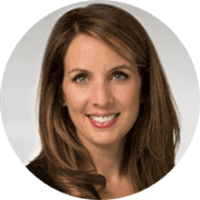 Susan Jacobs: Chief Marketing Officer
Susan is an accomplished marketing leader with proven experience in driving global turnarounds through evidence-based commercial innovation, customer experience, and national advertising. Most recently, she served as Senior Vice President of Marketing for a late-stage insurance technology startup, where she successfully built and scaled the Marketing department to drive brand awareness and loyalty. Throughout her career, Susan has built a successful track record in creating industry-leading marketing strategies that enable brand growth and profitability while also increasing relevancy and brand engagement.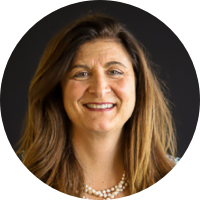 Lisa Goettel: SVP, Human Resources
Lisa Goettel is an accomplished senior executive who has an extensive background in developing, coaching, and leading teams. She has experience in developing and implementing core programs in performance management and human resources planning. Her career spans 20 years in consumer and retail industries. Most recently, Lisa was SVP at ServiceMaster, where she was responsible for all areas of HR, including talent management, compensation benefits, payroll, HRIS (Human Resources Information Systems), employee relations, and HR operations.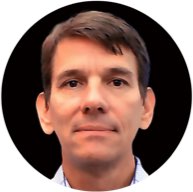 Lockwood Gray: SVP, Legal
Lockwood Gray is a tenured attorney with a wealth of experience in serving as a senior advisor and strategic business partner. Prior to joining PODS, Lockwood served as Counsel for GATX Corporation, from 2000 to 2004, providing legal advice and corporate governance on a wide variety of corporate, project and financial matters. Lockwood began his legal career at Annis, Mitchell, Cockey, Edwards & Roehn in 1994. He earned his JD in 1992 from Stetson University College of Law, his LLM from University of Florida - Fredric G. Levin College of Law in 1994 and his BA from the University of Florida in 1988.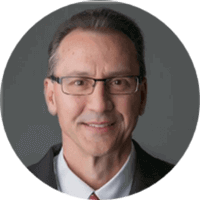 Rich Schwartz: SVP, Corporate Operations
Rich brings over 20 years of experience working in the transportation, trucking, and railroad industry. With expertise in Operations Management, Freight, Sales, Air Freight, and Warehouse Operations and a track record of improving operational processes and corporate optimization, Rich most recently served as VP, Engineering and Corporate Operations for Estes Express Lines. In this role, he managed the overall network capacity, freight flow optimization, and technology implementation to support process automation and standardization. Prior to Estes, Rich served as Executive Vice President at Lakeville Motor Express.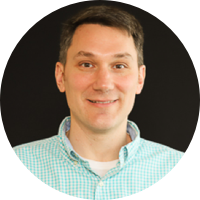 Jeff Concannon: SVP, Enterprise
Almost a decade ago, Jeff began his career with PODS as an Assistant Controller and has progressed at the company throughout his tenure. Jeff has made significant contributions to the PODS business model and is a prime example of the PODS values and mission. His strong financial acumen and expertise is valued by his peers and the PODS franchisee community. Before joining PODS, Jeff held leadership positions in accounting/auditing with several organizations, including Teradyne and Deloitte & Touche.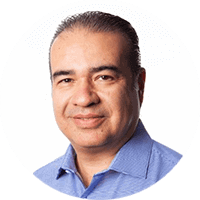 Salvador Salazar: SVP, Sales and Service
Sal is an accomplished customer service and operational leader with a successful track record of defining and implementing operations strategies, structure, and processes that drive efficiency and profitability. Most recently, Sal served as SVP, Operations and before that as SVP Chief Quality and Customer Officer for The Hertz Corporation, leading global teams focused on providing superior customer service while delivering solutions supporting a complex and diverse portfolio of assets and ensuring efficient operations. Prior to Hertz, Sal served as Regional VP, Caribbean and Latin America/NA Operations for Convergys.
Let's Get Started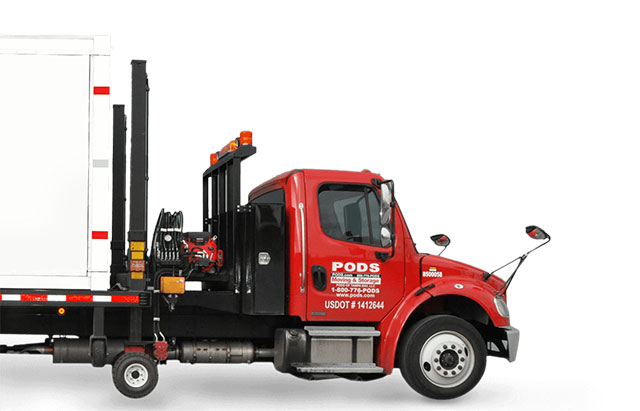 Choose the service you need