PODS Moving & Storage Denver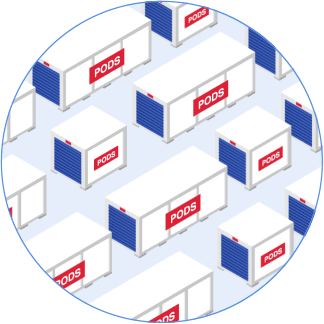 This may take up to 30 seconds.
We're searching over 200,000 containers to find you the best price.
Moving to Denver
No matter which Denver neighborhood you settle in, PODS provides the moving solutions you need to reduce hassle during your relocation. Whether you're moving across town or across the country, PODS offers sturdy and weather-resistant containers to meet your needs. Take your time loading your portable container and when you're ready, give us a call. We'll take care of transferring it, to your new home or secure
PODS Storage Center
nearby.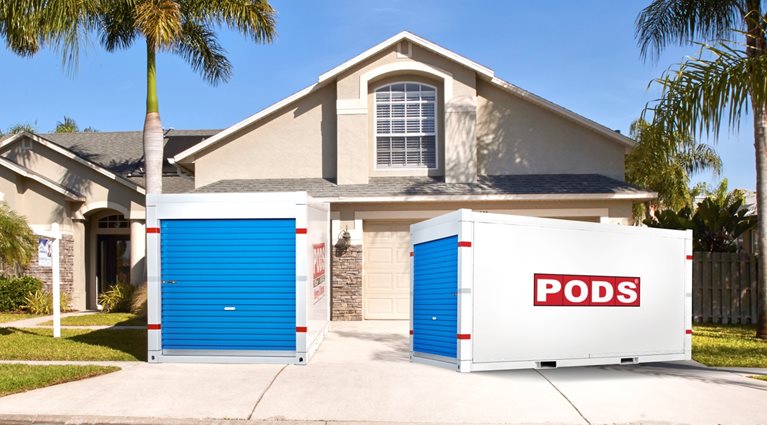 Denver Storage Solutions
Whether you're looking for more time to unpack after a long-distance move or need temporary storage during a home renovation or organization project, PODS offers storage solutions that fit your needs and schedule. With multiple container sizes, weather-resistant construction, and both off- and on-site storage options, PODS portable storage containers give you the space you need with the control you want.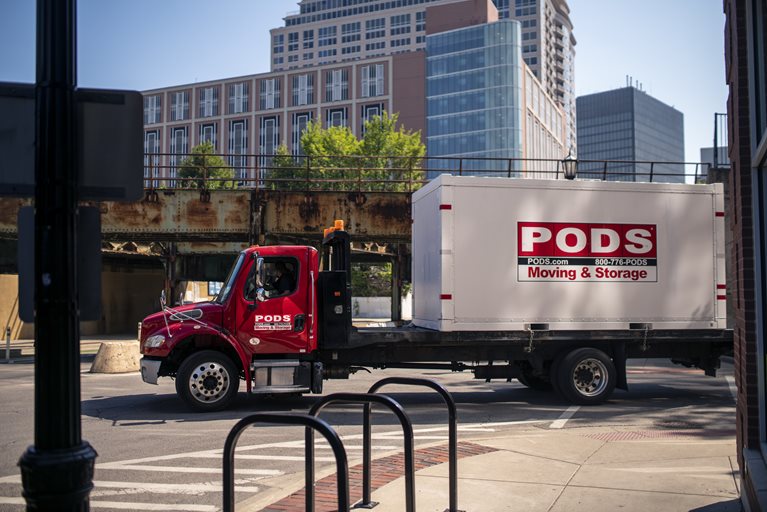 PODS City Service
Moving in the Mile High City? Lean on our team of city moving and storage experts. PODS City Service is now available in select parts of Denver. Different from our standard services, City Service is designed to meet the unique challenges of big-city moving and storing — from parking and HOA headaches to the hassle of driving a big truck through tight streets.
PODS City Service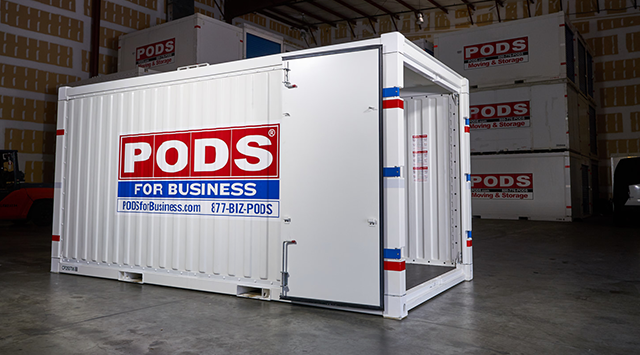 Commercial Storage in Denver
From historic gold rush beginnings to current day metropolis, Denver knows a thing or two about adapting to change. Denver is home to a diverse economy of service-industry businesses, such as shops, restaurants, cultural activities, and even a theme park. PODS provides flexible solutions for all types of business moving & storage in Denver. In addition to on-site storage, PODS indoor storage facilities provide extra protection against the elements.
PODS for Business Solutions
More about Denver@Model.Title.HeadingType>
As the capital of Colorado, Denver is the most populous municipality in the state. More than 700,000 people reside in Denver, and new residents are moving to the area each year thanks to its thriving economy, diverse population, and rich cultural offerings. Denver even features numerous arts districts and nationally recognized museums. If you're planning to move to Denver, PODS offers convenient moving and storage options that fit your needs.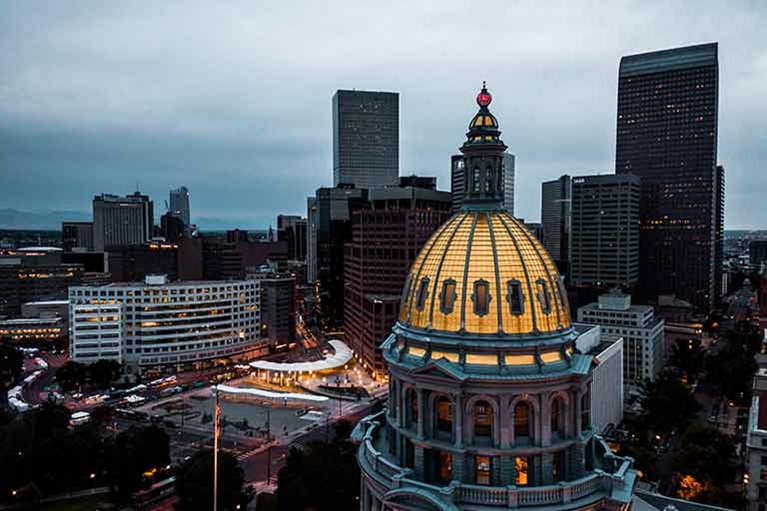 Denver Moving Solutions
Denver is ranked as a Beta- world city, which means it boasts a great international significance. The city has even been ranked as the best place to live in the United States by U.S. News & World Report. From majestic acreage to hip downtown lofts, Denver features neighborhoods suited to all lifestyles and budgets.
Downtown Denver is divided into two areas: one with all the offices and skyscrapers, and the other, called Lower Downtown (LoDo), brimming with converted lofts, condos, and trendy restaurants. If you want an urban experience in your new Denver home, LoDo is the place to be. Learn more about how PODS can help your business.
Young families, singles, and retirees tend to favor neighborhoods such as Washington Park, which features a namesake 165-acre park with running paths and lakes. Wash Park features 1920s-era homes, coffee shop, pubs, and restaurants, making it one of the most family-friendly neighborhoods in town.
Although Denver isn't known for ethnic neighborhoods, Highland stands out as a longtime Italian-American district. Hispanic families also reside in Highland, so you'll encounter everything from elderly Italians to Spanish store advertisements, giving Highland a noticeable cultural vibe.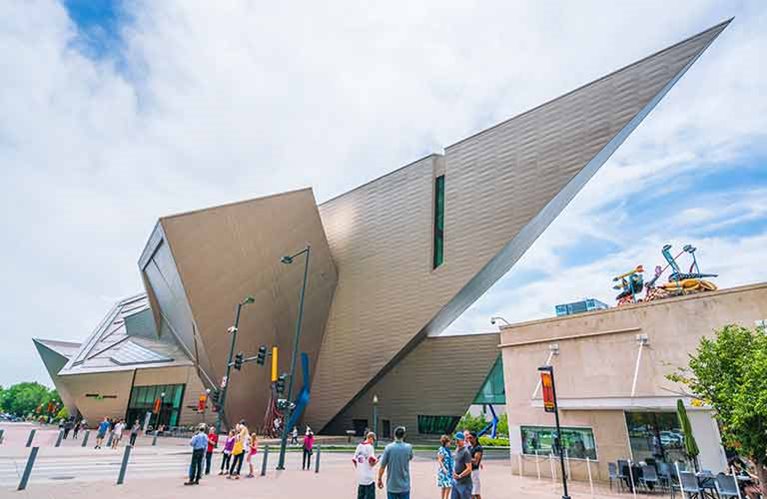 Things to Do and See in Denver
Once you've settled into your new Denver home, you'll want to get out and explore. Denver Botanic Gardens is the perfect spot for getting back to nature. The public botanical garden features seasonal exhibits ranging from sculptures to playful art illustrations.
The Denver Art Museum in the Civic Center is one of the largest art museums between Chicago and the West Coast. Collections include African, Pre-Columbian, American Indian, Spanish Colonial, Modern, and Oceanic art.
Other attractions worth checking out include the Denver Zoo, the Downtown Aquarium, the Denver Museum of Nature and Science, City Park, and the Colorado State Capitol.
Every area of Denver offers something new to uncover. Whether you're moving to the Denver area or in need of temporary storage options for a local project, PODS has the convenient moving and storage solutions you need. With month-to-month terms and flexible scheduling options, PODS is the right move for your move, every time.
Serving the greater Denver area
Adams County | Arapahoe County | Arvada | Aurora | Boulder County | Brighton | Broomfield | Broomfield County | Castle Rock | Colorado Springs | Denver | Denver County | Douglas County | Douglas County | El Paso County | Elbert County | Jefferson County | Littleton | Monument | Teller County | Weld County | Woodland Park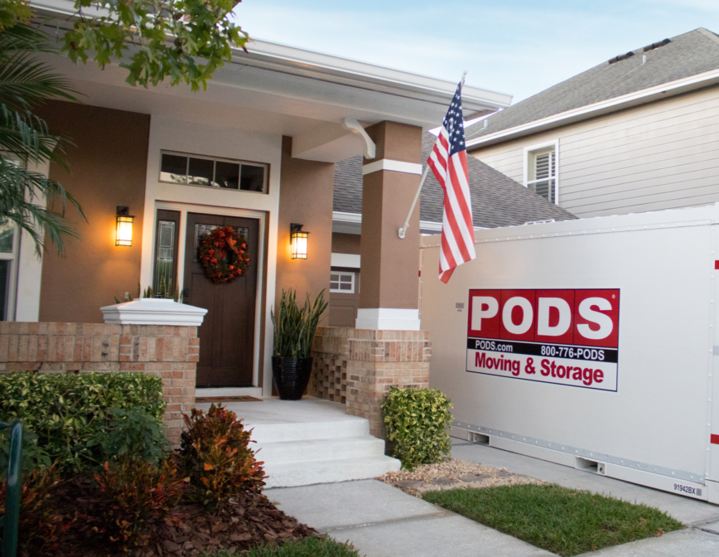 Denver moving & storage
Storage Facilities Near Me
Aurora Storage Center
21110 E 31st Circle
Aurora, CO 80011
Other Service Areas
*Limited service areas may apply. Please call PODS for service availability.