PODS Moving & Storage Boston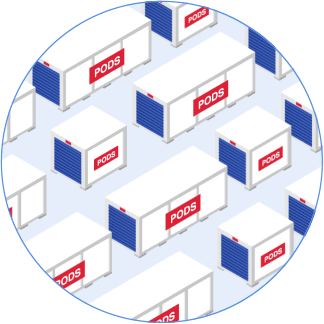 This may take up to 30 seconds.
We're searching over 200,000 containers to find you the best price.
How PODS moving and storage Works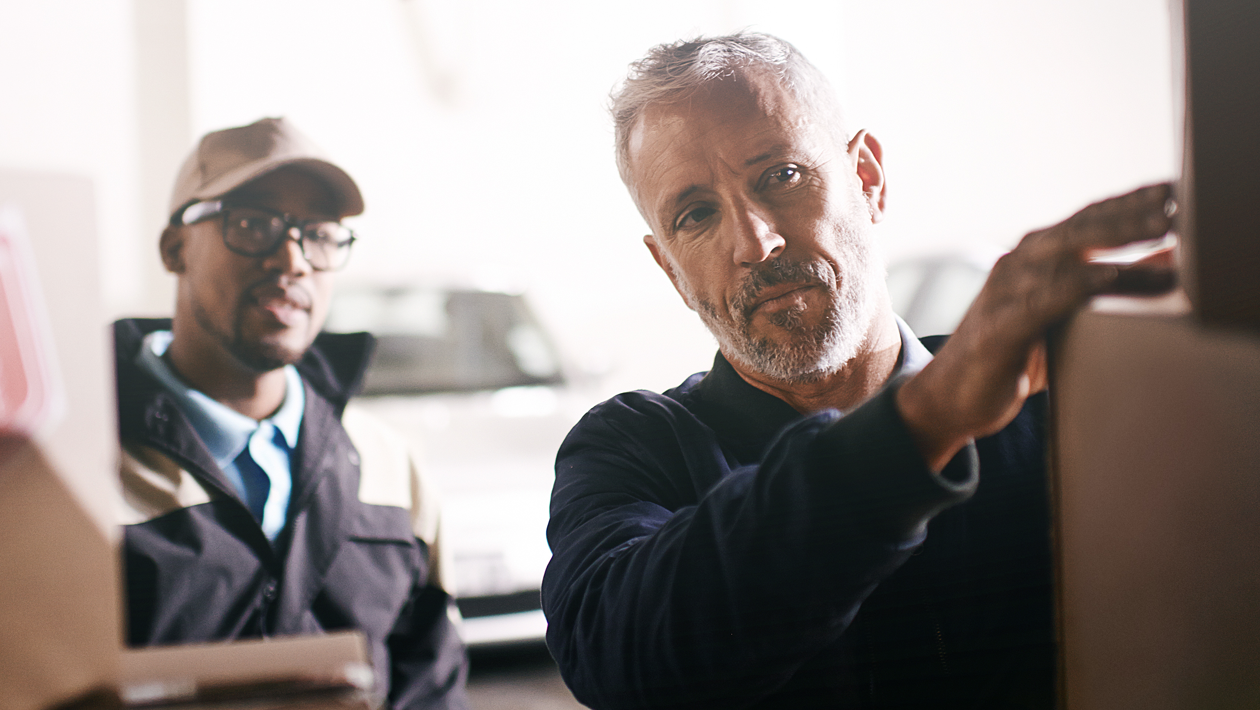 Boston Moving Solutions
If you're planning to move to Boston, be sure to research the moving and storage options to help you get there. Whether you're planning a long-distance move to Boston, you're moving to a new home across town, or you simply need a convenient storage option for your home or
business
, PODS is the right move for your move. Select the PODS container size that works best for you and we'll deliver it directly to your home.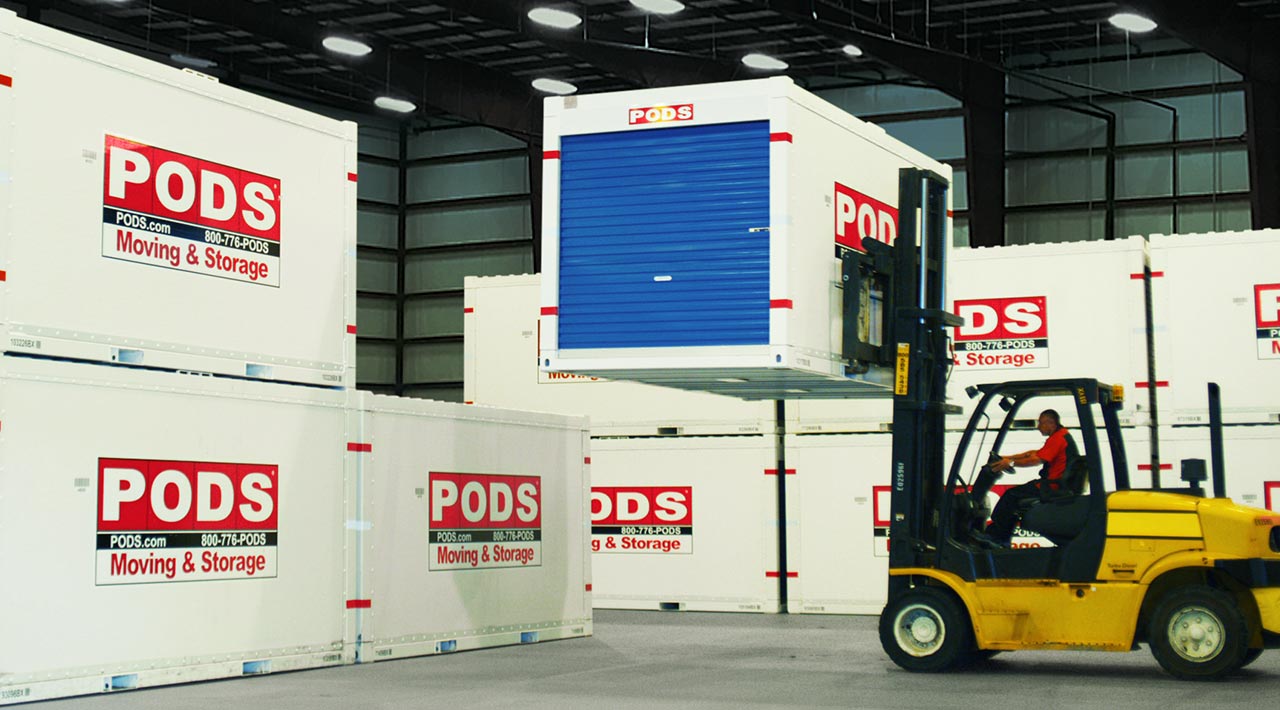 Boston Storage Solutions
Whether you're remodeling or renovating your Boston home or you simply need more space to organize and store items, PODS offers
convenient storage solutions
to help free up space. If you prefer, we will load and transport your sturdy PODS container to one of our secure PODS Storage Centers nearby. With PODS storage, you have all the time and space you need and all the control you want.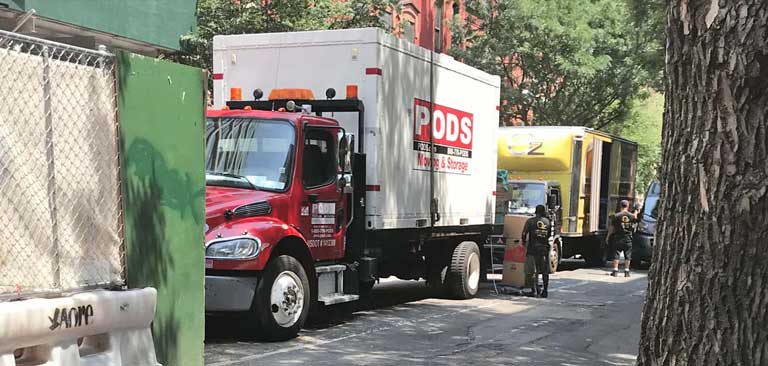 PODS City Service
Moving and storing in the city presents its own set of unique challenges. PODS City Service offers a moving and storage experience specifically designed for people living in certain areas of your city. It works a little differently than our standard service, offering special benefits urban residents will appreciate.
PODS City Service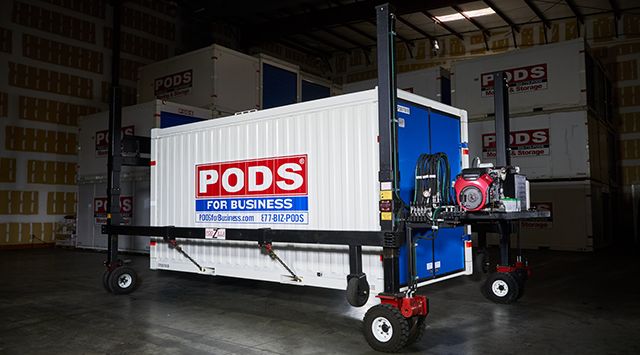 Commercial Storage in Boston
Boston is one of the oldest cities in the U.S., making it a prime tourist attraction. Hotels, restaurants and seasonal attractions populate the downtown area, along with highly-technical medical research centers and fine universities. Whether you're looking for storage on-campus or nearby your healthcare business, PODS commercial moving and storage options in Boston will work for you. PODS portable storage containers are designed with security in mind. Our business specialists deliver on-site or long-term solutions, including indoor storage facilities that provide added protection.
PODS for Business Solutions
MORE ABOUT BOSTON@Model.Title.HeadingType>
As a global city, Boston ranks as one of the most economically powerful cities in the world, which is why so many newcomers are vying for the chance to move to the area and put down roots. If you're thinking about moving to Boston, learn how PODS offers the moving options and portable storage solutions you need to reduce the hassle of transitioning to a new home.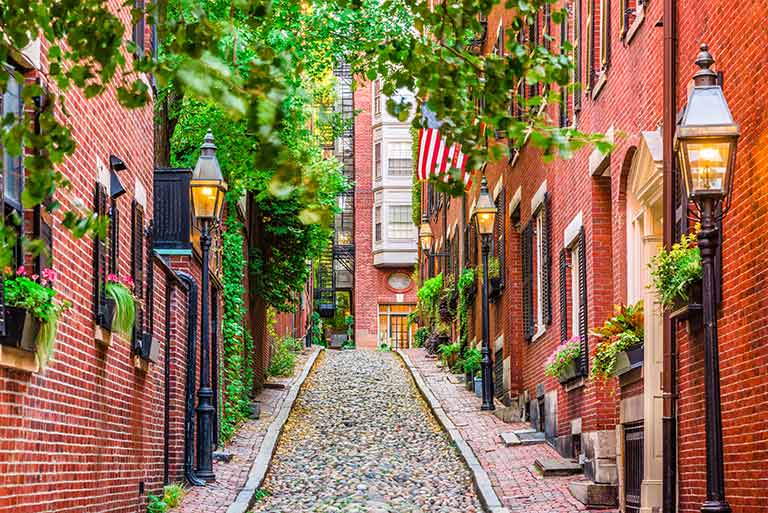 Moving to Boston
Boston is considered a highly innovative city for many reasons. Its access to venture capital, academic presence, and high-tech sector attract new businesses and residents from across the globe. Tourism also plays a large role in the city's economy, ensuring Boston locals have access to world-class restaurants, shops, and attractions.
Compare the various neighborhoods and districts to find the perfect vibe for your new home. The Back Bay is one of the most picturesque neighborhoods in town boasting a charming, upscale vibe that's hard to miss. Dorchester is the largest and most diverse district, offering a zoo, a golf course, and 500 acres of green space.
Those who prefer a more suburban environment should consider Hyde Park. Other great neighborhoods include Jamaica Plain, Charlestown, Mission Hill, the North End, and Roxbury.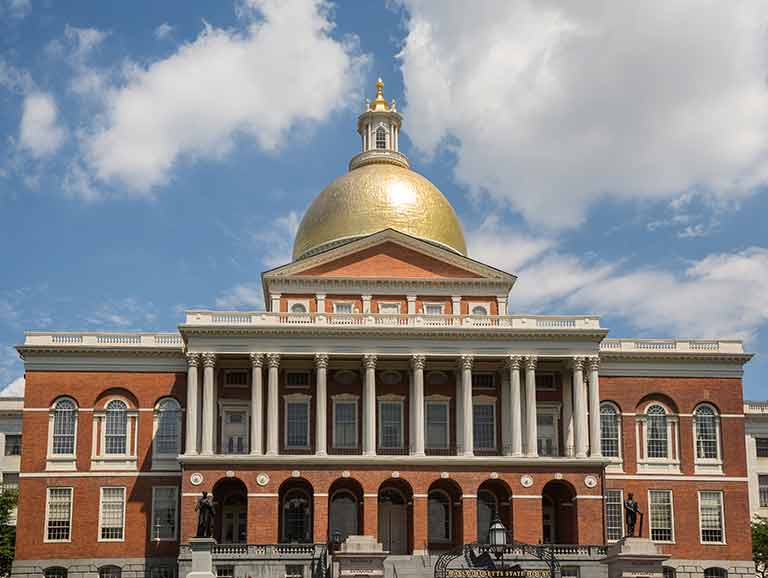 Things to Do and See in Boston
One of the oldest cities in the United States, Boston has played a major role throughout the country's history. It was home to several key events during the American Revolution, including the Boston Tea Party and the Battle of Bunker Hill. Boston also features many colleges and universities, cementing its position as an international center of higher education.
As one of the most visited cities in the United States, Boston is never short on things to experience. Once you settle into your new Boston home, it's time to explore everything this iconic city has to offer!
The Freedom Trail is the best place to start immersing yourself in local history. This 2.5-mile trail runs through downtown and passes 16 historic locations spanning from Boston Common to the Bunker Hill Monument. Sites you'll see along the stroll include Park Street Church, the Old Corner Bookstore, the Old South Meeting House, the Old State House, Faneuil Hall, the Paul Revere House, and the USS Constitution. While you're at it, check out the Black Heritage Trail, which crosses the Freedom Trail and highlights sites important to African-American history.
If you love museums, living in Boston is one of the smartest decisions you can make. The city is home to the Museum of African-American History, the Institute of Contemporary Art, Isabella Stewart Gardner Museum, Museum of Fine Arts, the Boston Children's Museum, the Museum of Science, and the Boston Fire Museum. And the city's amazing museums are only the beginning!
If you're moving to Boston, rely on PODS moving and storage solutions to help you get there. With multiple
portable container sizes
and flexible pick-up and delivery scheduling, PODS is the right move when you're short on time and space.
Serving the greater Boston area
Abington | Accord | Acton | Acushnet | Allston | Alton | Alton Bay | Amesbury | Amherst | Andover | Andover | Antrim | Arlington | Arlington Heights | Ashburnham | Ashby | Ashland | Assonet | Atkinson | Attleboro | Attleboro Falls | Auburn | Auburn | Auburndale | Avon | Ayer | Babson Park | Baldwinville | Barnstable | Barnstead | Bedford | Bedford | Bellingham | Belmont | Belmont | Bennington | Berkley | Berlin | Beverly | Billerica | Blackstone | Bolton | Boston | Bow | Boxborough | Boxford | Boylston | Bradford | Braintree | Brant Rock | Brewster | Bridgewater | Brighton | Brockton | Brookfield | Brookline | Brookline | Brookline Village | Bryantville | Burlington | Buzzards Bay | Byfield | Cambridge | Candia | Canterbury | Canton | Carlisle | Carver | Cataumet | Center Barnstead | Center Harbor | Center Tuftonboro | Centerville | Charlestown | Charlton | Charlton City | Charlton Depot | Chartley | Chelmsford | Chelsea | Cherry Valley | Chester | Chestnut Hill | Chichester | Clinton | Cohasset | Concord | Concord | Contoocook | Cotuit | Cummaquid | Danbury | Danvers | Danville | Dartmouth | Dedham | Deerfield | Dennis | Dennis Port | Derry | Devens | Dighton | Dorchester | Dorchester Center | Douglas | Dover | Dover | Dracut | Dublin | Dudley | Dunbarton | Dunstable | Durham | Duxbury | East Andover | East Bridgewater | East Brookfield | East Candia | East Dennis | East Derry | East Falmouth | East Freetown | East Hampstead | East Kingston | East Mansfield | East Princeton | East Sandwich | East Taunton | East Walpole | East Wareham | East Weymouth | Easton | Elkins | Elmwood | Epping | Epsom | Essex | Everett | Exeter | Fairhaven | Fall River | Falmouth | Fayville | Fiskdale | Fitchburg | Fitzwilliam | Forestdale | Foxboro | Framingham | Francestown | Franklin | Franklin | Fremont | Gardner | Georgetown | Gilford | Gilmanton | Gilmanton Iron Works | Gloucester | Goffstown | Grafton | Green Harbor | Greenbush | Greenfield | Greenland | Greenville | Groton | Groveland | Halifax | Hamilton | Hampstead | Hampton | Hampton Falls | Hancock | Hanover | Hanscom AFB | Hanson | Harvard | Harwich | Harwich Port | Hathorne | Haverhill | Henniker | Hill | Hillsborough | Hingham | Holbrook | Holden | Hollis | Holliston | Hooksett | Hopedale | Hopkinton | Hubbardston | Hudson | Hudson | Hull | Humarock | Hyannis | Hyannis Port | Hyde Park | Ipswich | Jamaica Plain | Jefferson | Keene | Kingston | Kingston | Laconia | Lakeville | Lancaster | Lawrence | Lee | Leicester | Leominster | Lexington | Lincoln | Linwood | Litchfield | Littleton | Lochmere | Londonderry | Loudon | Lowell | Lunenburg | Lyndeborough | Lynn | Lynnfield | Malden | Manchaug | Manchester | Manchester | Manomet | Mansfield | Marblehead | Marion | Marlborough | Marshfield | Marshfield Hills | Marstons Mills | Mashpee | Mattapan | Mattapoisett | Maynard | Medfield | Medford | Medway | Melrose | Mendon | Meredith | Merrimac | Merrimack | Methuen | Middleboro | Middleton | Milford | Milford | Millbury | Millis | Millville | Milton | Milton | Milton Village | Minot | Monponsett | Mont Vernon | Monument Beach | Moultonborough | Nahant | Nashua | Natick | Needham | Needham Heights | New Bedford | New Boston | New Castle | New Hampton | New Ipswich | New London | New Town | Newbury | Newbury | Newburyport | Newfields | Newmarket | Newton | Newton | Newton Center | Newton Highlands | Newton Junction | Newton Lower Falls | Newton Upper Falls | Newtonville | Nonantum | Norfolk | North Andover | North Attleboro | North Billerica | North Brookfield | North Carver | North Chelmsford | North Dartmouth | North Dighton | North Easton | North Falmouth | North Grafton | North Hampton | North Marshfield | North Oxford | North Pembroke | North Reading | North Salem | North Scituate | North Sutton | North Uxbridge | North Waltham | North Weymouth | Northborough | Northbridge | Northwood | Norton | Norwell | Norwood | Nottingham | Nutting Lake | Ocean Bluff | Onset | Orleans | Osterville | Oxford | Paxton | Peabody | Pelham | Pembroke | Pepperell | Peterborough | Pittsfield | Plainville | Plaistow | Plymouth | Plympton | Pocasset | Portsmouth | Prides Crossing | Princeton | Quincy | Randolph | Raymond | Raynham | Raynham Center | Reading | Readville | Rehoboth | Revere | Rochdale | Rochester | Rockland | Rockport | Roslindale | Rowley | Roxbury | Roxbury Crossing | Rutland | Rye | Rye Beach | Sagamore | Sagamore Beach | Salem | Salem | Salisbury | Salisbury | Sanbornton | Sandown | Sandwich | Saugus | Scituate | Seabrook | Seekonk | Sharon | Sheldonville | Sherborn | Shirley | Shrewsbury | Silver Beach | Somerset | Somerville | South Carver | South Dartmouth | South Dennis | South Easton | South Grafton | South Hamilton | South Harwich | South Lancaster | South Newbury | South Sutton | South Walpole | South Weymouth | South Yarmouth | Southborough | Southbridge | Spencer | Sterling | Still River | Stoneham | Stoughton | Stow | Stratham | Sturbridge | Sudbury | Sunapee | Suncook | Sutton | Swampscott | Swansea | Taunton | Temple | Templeton | Tewksbury | Tilton | Topsfield | Townsend | Tyngsboro | Upton | Uxbridge | Village of Nagog Woods | Waban | Wakefield | Walpole | Waltham | Wareham | Warner | Watertown | Waverley | Wayland | Weare | Webster | Wellesley | Wellesley Hills | Wenham | West Barnstable | West Boxford | West Boylston | West Bridgewater | West Dennis | West Falmouth | West Groton | West Harwich | West Hyannisport | West Medford | West Millbury | West Newbury | West Newton | West Nottingham | West Peterborough | West Roxbury | West Townsend | West Wareham | West Yarmouth | Westborough | Westford | Westminster | Weston | Westport | Westport Point | Westwood | Weymouth | White Horse Beach | Whitinsville | Whitman | Wilmington | Wilmot | Wilton | Winchendon | Winchester | Windham | Winnisquam | Winthrop | Woburn | Wolfeboro | Woods Hole | Woodville | Worcester | Wrentham | Yarmouth Port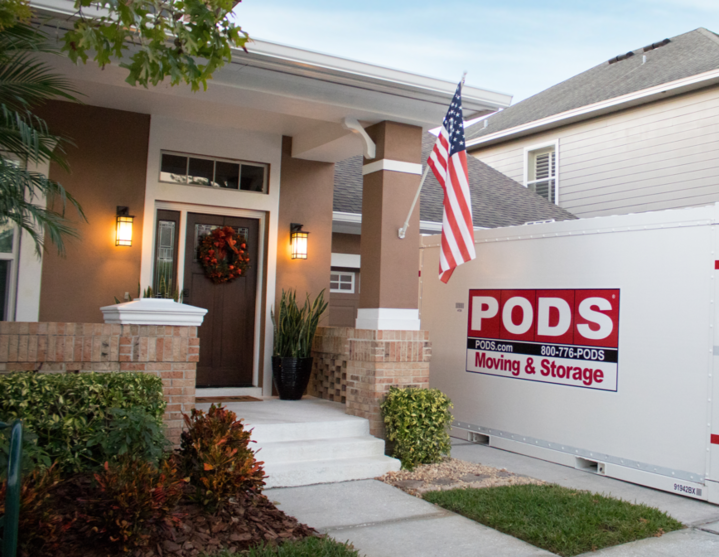 Boston moving & storage
Storage Facilities Near Me
Nashua, NH
140 Burke St
Nashua, NH 03060
Wilmington, MA
1 Burlington Ave
Wilmington, MA 01887
Other Service Areas