Home Staging Tips
5 Tips for staging your home
While there are many factors that go into a successful home sale, studies show that by taking time to stage your home, you have a better chance of selling your home faster and earning more on the sale.
Here are five tips for staging your home for a quick sale:
Add curb appeal.
Many people will do a drive-by of a listed house before they talk to a real estate professional about viewing it. To ensure the best first impression, tackle tasks such as pressure-washing concrete areas, cleaning windows, and adding attractive, easy-to-maintain landscaping.


Get organized.
Is your home ready for a stranger to open closets and inspect other rarely seen spots in your house? Keep your pantry and closets organized and clutter-free so they can picture their own belongings in these spaces easily. Don't neglect the garage and your outdoor areas in your effort to declutter.

PODS storage containers are ideal for holding extra belongings while your home is on the market. A PODS container gets dropped off at your property, you load at your convenience, and you can keep it there while your house is on the market. Or, if you'd like to store it off-site instead, we'll take it to a secure PODS Storage Center, then deliver it to your new property when you're ready. Whichever way you choose, you'll be able to access your belongings when you need them.


Update floors.
It's hard for buyers to see beyond an expensive upgrade like replacing carpet or installing hardwood flooring. Do the work before you list your house and you should see a healthy return on investment. Steam-clean carpets, refinish or replace hardwood or laminate flooring, and make sure you've removed every trace of lingering pet odor.

Clean and upgrade bathrooms and kitchens.
Bathrooms and kitchens are some of the most utilized areas of a home — and they can also be the dirtiest. Deep clean every nook and cranny including baseboards, walls, cabinets, and other hard-to-reach spots. If your kitchen or bathroom needs modernizing but you don't have the budget to renovate, consider painting cabinets, replacing door knobs, or adding a pedestal sink to the bathroom to create more space.

Store your belongings in a PODS storage container so potential home buyers aren't put-off by crowded cabinets or an overflowing kitchen pantry. If you still need to access your items while your house is on the market, you can keep the storage container at your property. If you'd like the portable storage container kept at a secure PODS Storage Center, we can make it accessible to you if you need to retrieve an item.



Put personal items in storage.
Buyers want to see themselves in your home, not see you. They may look past your home's features if they're surrounded by your personal items. Keep your furnishings neutral and modern and remove any personal items like family pictures. If you need a place to store your personal items while selling your home, consider a PODS container that can be kept at a Storage Center then delivered to your new home.
Let's Get Started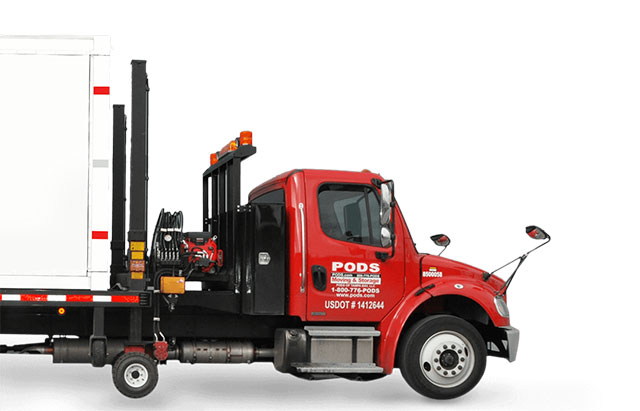 Choose the service you need.