If you're a current customer, you can visit
MyPODS.com
to schedule or update services and view your driver's estimated arrival. You can also easily update payment information, change an address, and view invoices 24/7.
PODS is open and committed to your safety.
Learn more
about our COVID-19 response.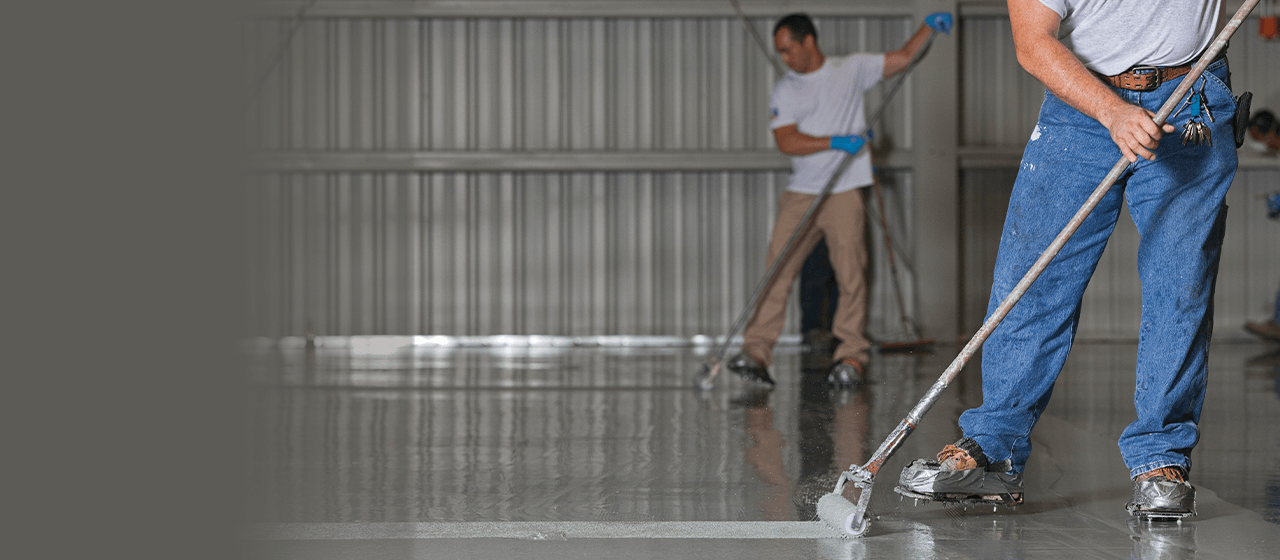 Documents Stored Off-Site During Painting and Flooring
For R&R Painting and Flooring, PODS containers helped when a client's documents located on a jobsite needed to be securely stored.
R&R Painting and Flooring@Model.Title.HeadingType>
R&R Painting and Flooring, based in Dayton, Ohio, has served the southwestern Ohio area for more than 30 years. With about 20 employees, the business specializes in commercial and industrial painting, cleaning, and drywall, as well as installing flooring.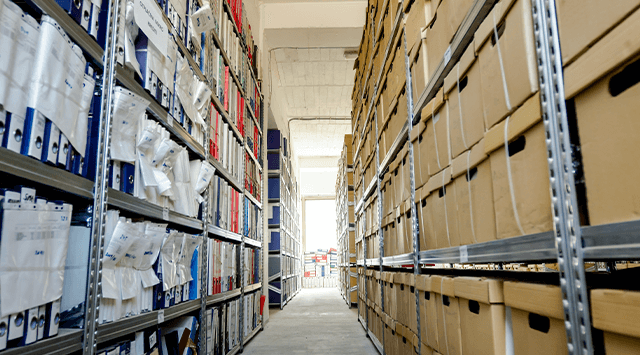 The Challenge: Documents to Store
A government customer hired R&R Painting and Flooring to clean and paint a 1.8 million square foot warehouse in nearby Miamisburg, Ohio. The warehouse served as a storage center for years of archived documents. The building was full of racks and shelving, covered with boxes full of documents.

Before R&R could start cleaning and preparing the walls to paint, they had to remove all the racks in the warehouse and all the archived documents that were stored on the racks. The team needed a place to store all the goods from inside the warehouse while work was underway, and then return everything after the paint dried. R&R's customer also needed to access certain documents during the process.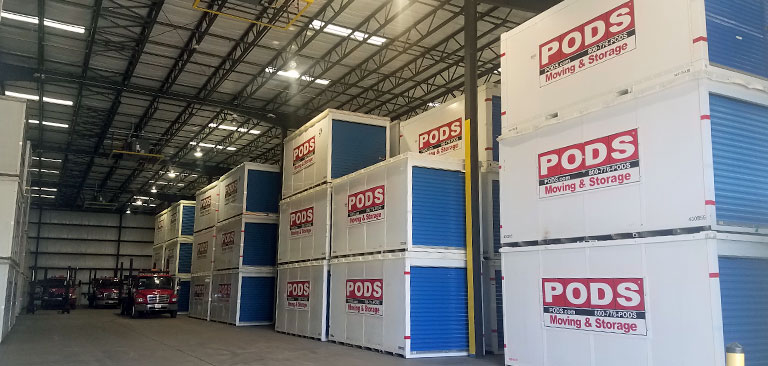 The PODS Solution: Off-Site Storage
R&R hired PODS to provide 37 containers to store all the contents from the warehouse during the remodeling process. "We needed storage with metal shelving, and PODS was able to provide containers where we could easily install shelving and store all the documents," Rech said.
PODS kept a steady flow of
containers
arriving to be filled as R&R workers began unloading and dismantling the warehouse racks. Because the project schedule changed based on workforce availability, PODS' ability to provide flexible delivery was ideal, Rech said. The contents of the warehouse never piled up waiting for another container to arrive, so workers didn't have to delay their progress.
In addition to providing containers on site when needed, PODS stored the containers off site in a
PODS Storage Center
while the warehouse work was underway, as there was no room at the warehouse site to store containers. The project took about four months and when the work was completed, PODS delivered the containers to the warehouse for R&R workers to restock the warehouse.
"We needed to get everything out quickly, and PODS kept the containers flowing as we unloaded the warehouse so we didn't get backed up. Our people didn't have to stop working."
—Tim Rech, Owner, R&R Painting and Flooring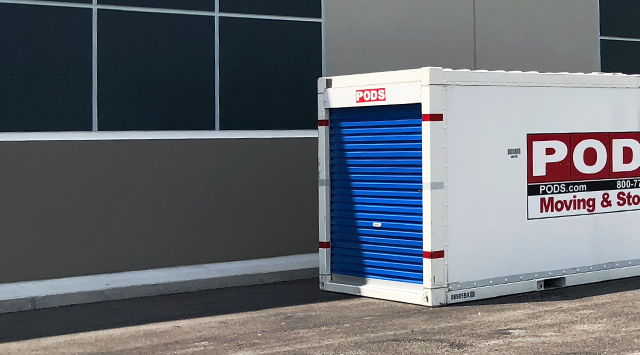 The Results: An Organized Job
Working with PODS allowed R&R Painting and Flooring to keep the job on schedule and ensure that all warehouse contents were safely packed and stored until the project was complete. As PODS containers were loaded, R&R staffers kept a log of which documents were placed in each container.

When the customer requested materials out of the containers during the renovation, R&R staff could easily pinpoint which containers were needed. "PODS was very responsive and quickly brought the ones we needed when we needed them," Rech said. "The entire process flowed smoothly."
Contact PODS for Business
Numbers Behind the Project
1.8 Million
Square Feet of Space
Business Moving & Storage Case Studies