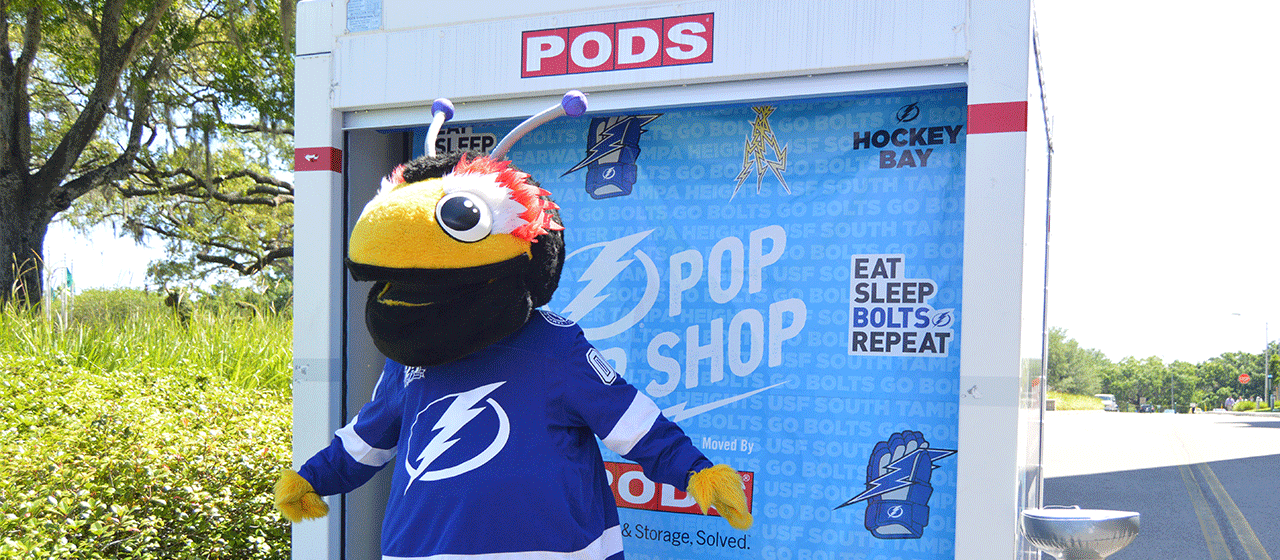 Mobilizing Merchandise for The Tampa Bay Lightning
When the Tampa Bay Lightning launched a mobile pop-up store scheduled to appear at multiple events, PODS provided the logistics support to make it possible.
Tampa Bay Lightning Pop-Up Shop@Model.Title.HeadingType>
The Tampa Bay Lightning is a professional hockey team in the National Hockey League (NHL). Established in 1992, the Lightning have sold out every game at Amalie Arena in Tampa, Florida, for three straight seasons, since 2015. In 2016, ESPN ranked the Lightning as the number one team in professional sports for its fan experience, guest services, and performance.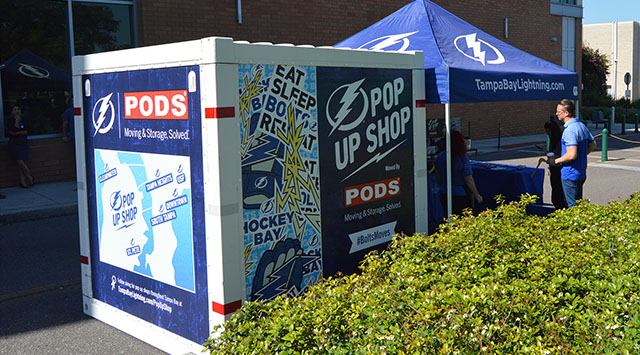 The Challenge: Multi-Destination Set Up
The Lightning's "Pop Up Shop" was a mobile venue that sold exclusive team merchandise, thousands of dollars' worth of T-shirts, tote bags, and stickers bearing the Bolts' nickname and slogan "Eat, Sleep, Bolt, Repeat." The pop-up shop appeared in April and May, during the Lightning's 2018 Stanley Cup run. The traveling store visited eight outdoor festivals in Tampa, St. Petersburg, and Clearwater — including the St. Pete Saturday Morning Market, attended by crowds of around 10,000 people. Such travel to different locales required flexibility, as did Florida's unpredictable weather, which forced sudden delivery and pickup changes at waterfront locations along beaches and the Tampa Riverwalk.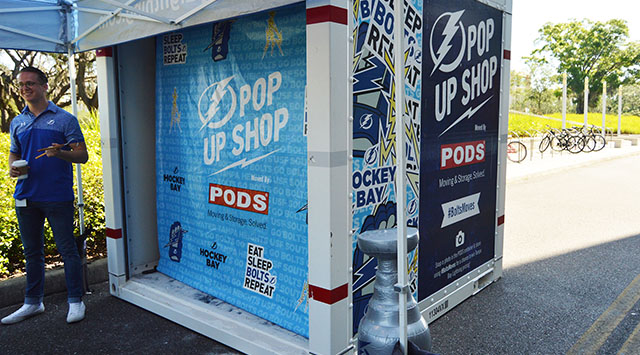 The PODS Solution: Transport Support
A PODS container provided the flexible solution the Lightning needed to travel and set up shop with a small store's worth of goods. PODS also assisted the Tampa Bay Lightning with wrapping the container with the Lightning logo to boost the shop's showcase appeal. PODS provided Business Solutions Specialists to schedule pickups and deliveries throughout the pop-up shop experience. For each event, PODS used its PODZILLA level-load lift system to minimize shifting of merchandise in the container and deliver it to the next site, adjusting schedules as needed.
The Results: Marketing Goals Achieved
The Tampa Bay Lightning's eye-catching Pop Up Shop, which the franchise promoted on social media and local radio shows, sold out of merchandise at several events. Because PODS containers offered flexibility in hard-to-navigate locations such as St. Pete's crowded market and Tampa's busy Riverwalk, the Lightning staff were able to achieve the team's marketing goals, broaden its fan base, and expand social media campaigns. As a result, the Lightning plans to partner with PODS for future events.
Contact PODS for Business
Business Moving & Storage Case Studies
Get a Quote for PODS Business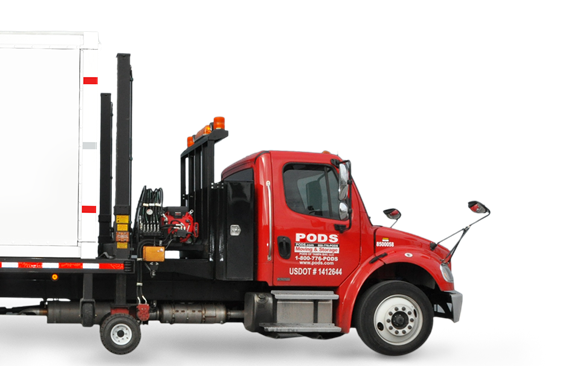 Choose the service you need