Take advantage of our limited time offer. Enter promo code GET30 to save up to 30%.
See offer details
.
Take advantage of our promotion PLUS your added benefit of 10% off transportation with your promo code.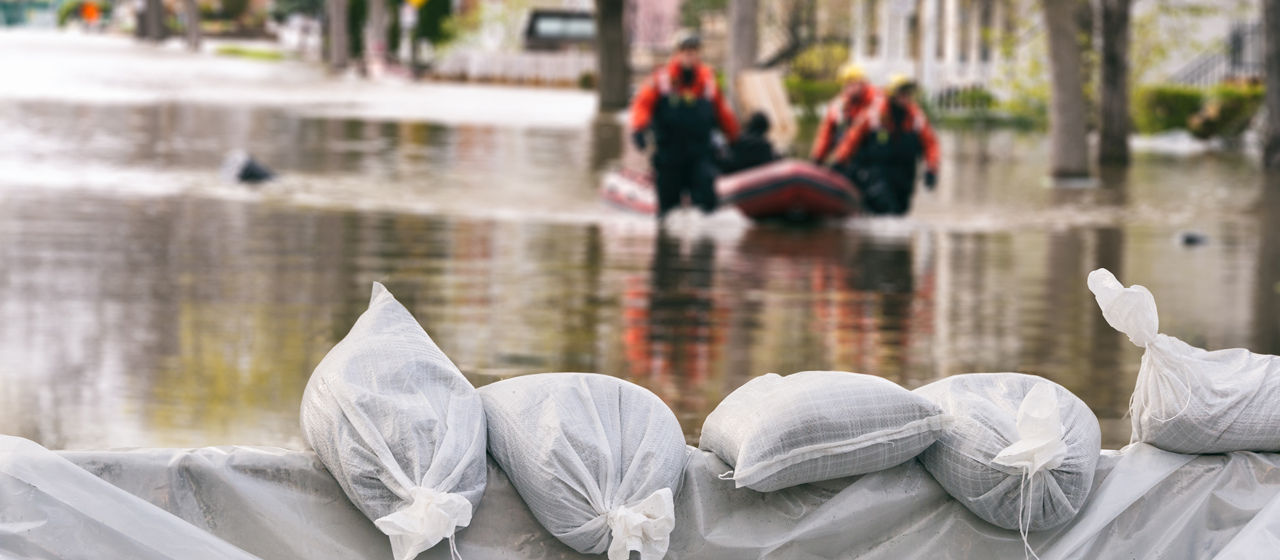 PODS Emergency Storage Containers for Disaster Recovery
Prepare your business for disaster relief efforts by using PODS emergency storage containers to keep valuable equipment and materials protected.
PODS Storage Containers for Disaster Preparation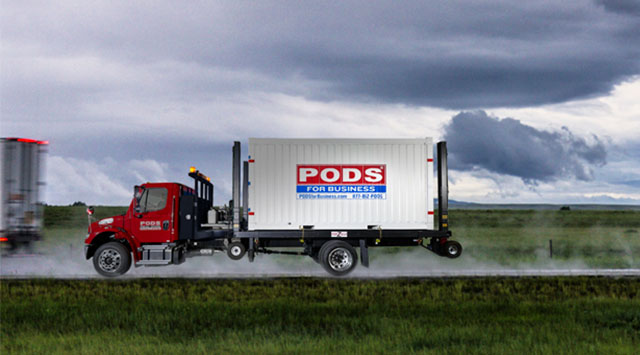 EMERGENCY PREPAREDNESS WITH PODS
Moving and storage solutions from PODS are suited for businesses and organizations searching for a reliable support during times of extreme weather, such as hurricanes, floods, tornadoes, forest fires, and more. Our team has more than a decade of experience assisting the government sector and commercial entities to quickly create and execute plans when natural disasters strike.

We provide storage in our secure containers and storage facilities, delivery scheduling and supply distribution, and logistics management during emergencies.
Whether you're preparing your business for an incoming storm or responding to others in the aftermath of a disaster, PODS is ready to serve.
HOW PODS CAN SUPPORT YOUR DISASTER RELIEF EFFORTS
PODS storage containers
can arrive on location so you can access or store your important items with ease. From space to hold restoration supplies to extra room for stowing damaged fixtures, PODS streamlines the cleanup process.
Equipment and Supply Storage
Disaster recovery requires specialized equipment and tools, as well as supplies like food and water. Inside a PODS storage container, you can store cargo ahead of extreme weather. Our PODS drivers can deliver it to a site once organized disaster relief efforts begin.
Reconstruction and Building
Increase efficiency on the reconstruction of your damaged buildings with PODS construction storage containers. Construction companies and contractors can keep materials protected on the job site with secure containers that meet their demands.
Recycling Materials and Debris
Use moving and storage solutions from PODS to manage recycling your materials and debris during the disaster recovery process.
Storage containers
are ideal for holding recycled items, and we offer transport services to move them when needed.
PODS Emergency Storage Containers
Durable and Secure

Designed with hardy steel-framing and robust locking security, you won't have to worry about your container contents being damaged or vulnerable to theft during an emergency. Your items will remain safe and accessible inside a PODS container.

Weather Resistant

PODS storage containers are created to be true standalone structures for housing valuable resources and keeping them protected in all kinds of weather. No outdoor elements will be able to penetrate your container once the door is sealed shut.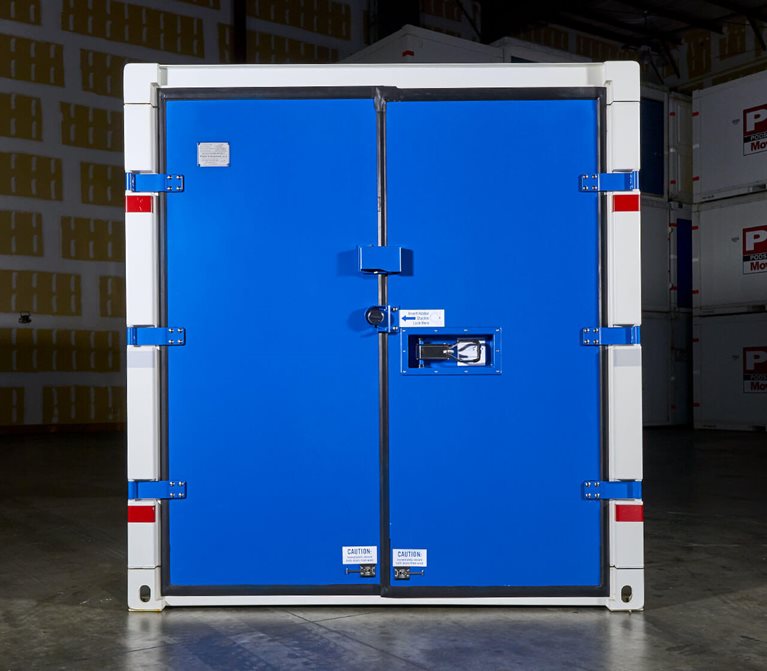 PREPARING FOR NATURAL DISASTER PERIODS
The Pre-Disaster Period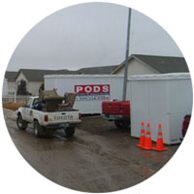 The Post-Disaster Period
Spanning from the day a disaster starts to the end of a recovery or restoration project in the aftermath, PODS will provide flexible storage and moving solutions to facilitate on-site efficiency for construction.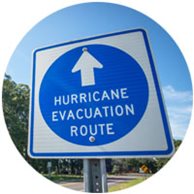 The Long-Term Future
PODS will secure equipment and supplies for local businesses, government organizations, or volunteer groups as your location rebuilds in the aftermath of a natural disaster.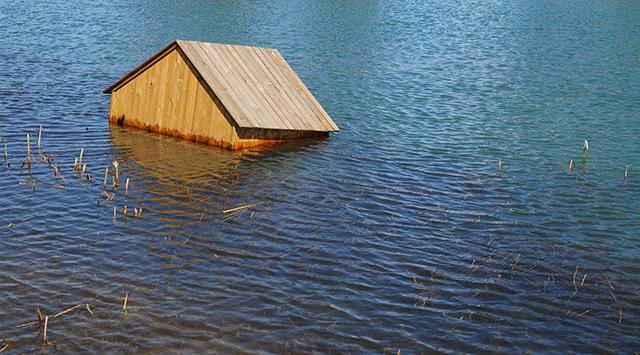 THE IMPACT OF NATURAL DISASTER
The effects of extreme weather are far reaching. Entire communities are disrupted as homes, businesses, and public centers shut down or relocate for natural disasters. Also, damage to infrastructure and private property in the aftermath of a storm or a natural event hurts local and even national economies. Since natural disasters cannot be avoided and yet are increasing in frequency, take steps to prevent costly damage to your assets. Seek storage, moving, and logistics services from PODS to move your business forward — before, during, and after any storm.
Why Choose PODS
Experts with the Disaster Recovery Process

For over 20 years, PODS has served a wide range of businesses and organizations through periods of natural disaster. Our Business Solution Specialists are trained to understand each industry our clients work in, and will be an extension of your team when you need them the most during critical moments.

Trained and Equipped for Complex Demands

PODS has a diverse set of solutions for storage, transport, and logistics to meet the unique challenges your business will face while weathering any storm or natural event. Our fleet of trucks, trained drivers, dedicated support agents, and storage centers spread nationwide enables us to respond quickly and adapt to new situations when disaster hits.
1 (877) 249 7637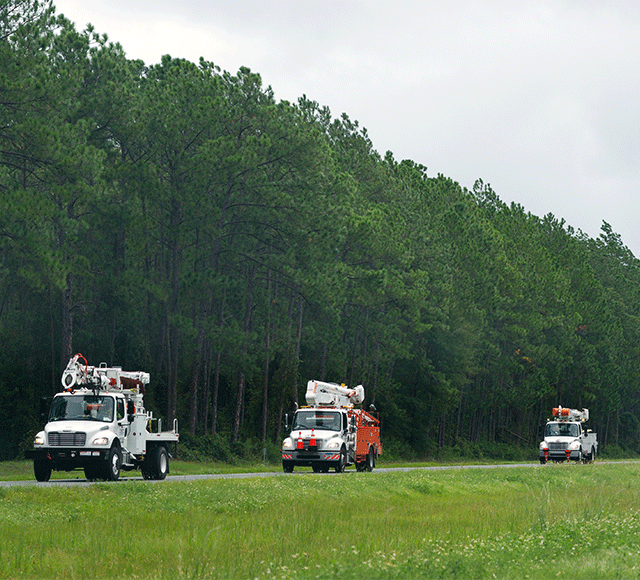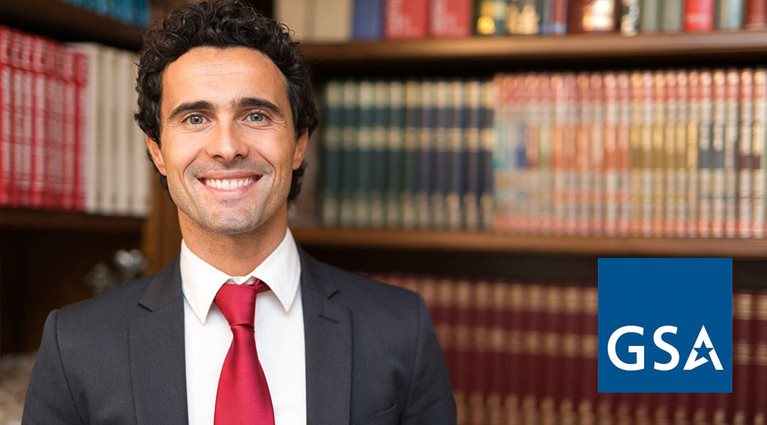 TRUSTED BY GOVERNMENT ENTITIES
In times of disaster, PODS can work with government departments and agencies as a partner for maximizing readiness and providing aid. PODS is able to serve during pre-disaster periods, post-disaster periods, and for the long-term future while meeting security clearance and requirements of government entities. We understand the needs of federal agencies and contractors since we have experience providing moving and storage solutions for the following government clients:
Department of Defense
Department of Veterans
Drug Enforcement Administration
U.S. Marshals Service
Department of Defense
Federal Emergency Management Agency
National Resources Conservation Service
Forest Service
National Park Service
A CAPABLE PARTNER DURING DISASTER
With PODS, you'll receive assistance from professionals and the backing of an organization with proven disaster response experience. PODS stands apart by offering fast support in the event of an emergency. Our services include local moving,
long-distance moving
, on-site storage, and off-site storage in one of our 230 storage centers located in four countries. Quick, reliable, and flexible, PODS provides the ability to store or coordinate the transport of equipment during disasters. Avoid the hassle of contacting various fleets, agencies, and storage facilities by using PODS as a single solution to get the job done.
Disaster Recovery Storage Containers
Available in Multiple Sizes

With three container size options available, you can pick a storage container that matches your needs. Our smallest storage unit offers just enough room for your overflow supplies, while our largest container fits within a large parking lot space.

Portable and Adaptable

Our containers go exactly where you need them, whether it's your project site or in a storage facility. And with our

revolutionary

hydraulic lift system, PODZILLA, your container contents will stay level when being loaded or unloaded from a PODS truck.
Call To Order Containers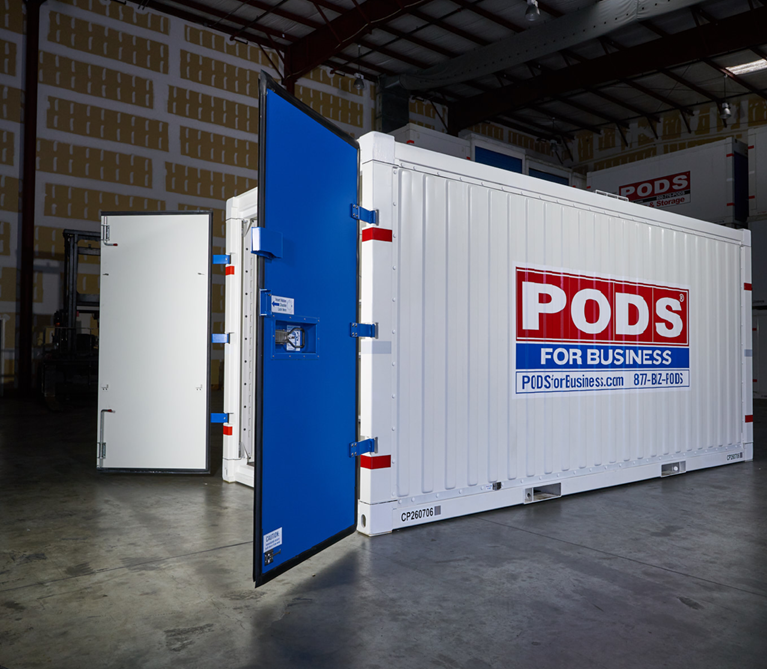 Logistic Solutions with A Nationwide Network
Storage Facilities

We have short and long-term storage options for containers at any of our PODS storage centers found nationwide. Wherever you're located, PODS can provide a safe space with little notice to store your important items when emergencies hit.

Transport and Distribution

Our fleet of drivers will deliver and pick up storage containers on your schedule. From our storage centers or a desired location, PODS coordinates the logistics to ensure your container arrives at the right place during an emergency.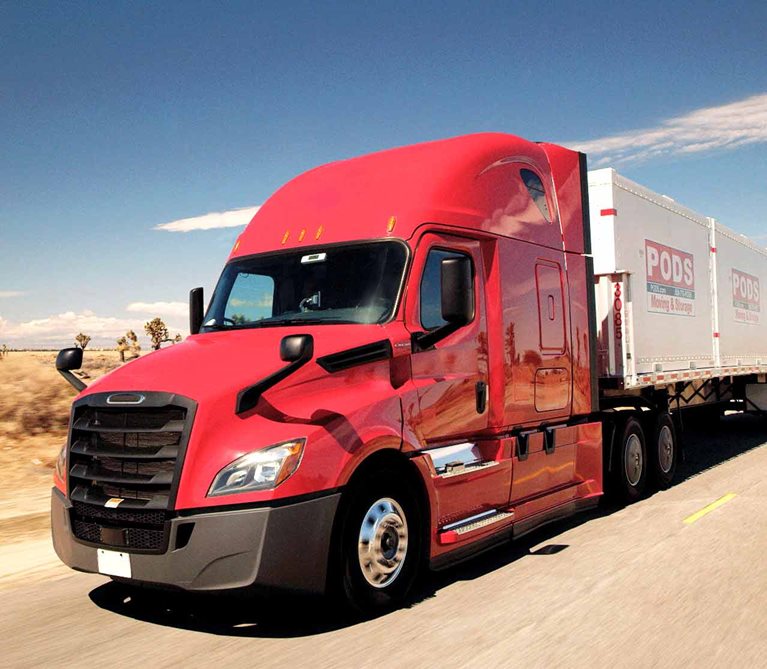 *Commercial Container not available in all locations. Please call for more information.
Get a Quote for PODS Business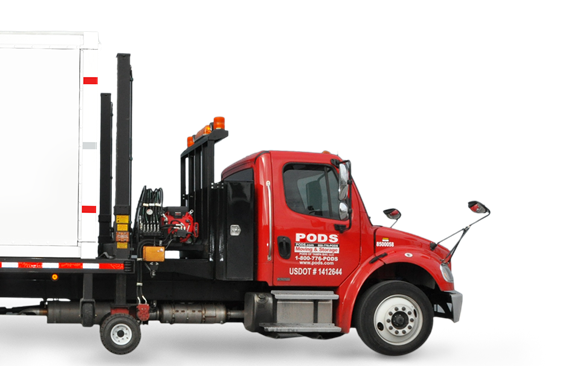 Choose the service you need