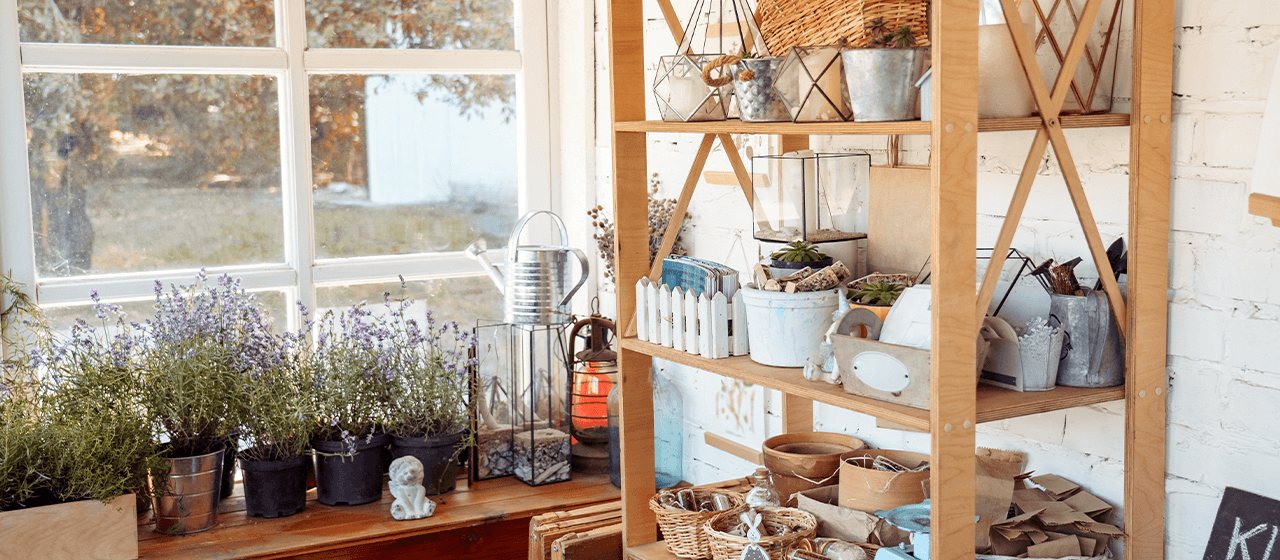 Unexpected Pop-Up Shop Setup for A Boutique
Learn how PODS helped a boutique continue business during the holiday shopping season after sustaining unexpected building damage.
The Farmhouse@Model.Title.HeadingType>
Farmhouse, located in the historic downtown district of Duluth, Georgia, is a specialty home goods and fashion boutique. Since the small business opened its doors in 2013, Farmhouse has delighted shoppers by offering a unique collection of both new and vintage items, handmade goods, and locally-sourced products.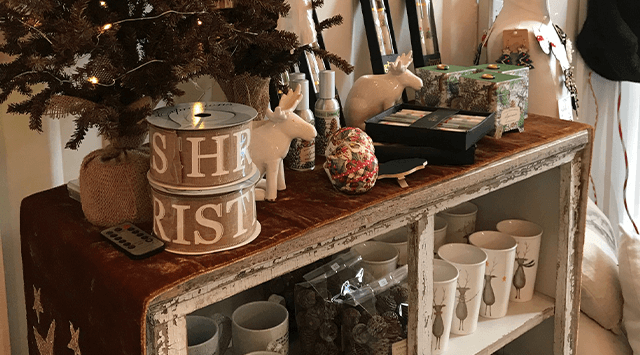 THE CHALLENGE: FIRE DAMAGE
When a fire broke out in a neighboring business in historic downtown Duluth, the Farmhouse building and all inventory inside sustained smoke and water damage. The fire had occurred in October, a time in the year marking the start of the lucrative holiday retail shopping season. The Farmhouse had to close its doors for repairs, and it was estimated that it would take at least three months before returning to safe operating condition.

"Everything was ruined" said Farmhouse owner Bev Norris, since she suffered a large inventory loss and was without a brick-and-mortar storefront space. Norris was also unsure of how she could continue running her business in the meantime to engage in lucrative holiday shopping season and events — such as Small Business Saturday in November.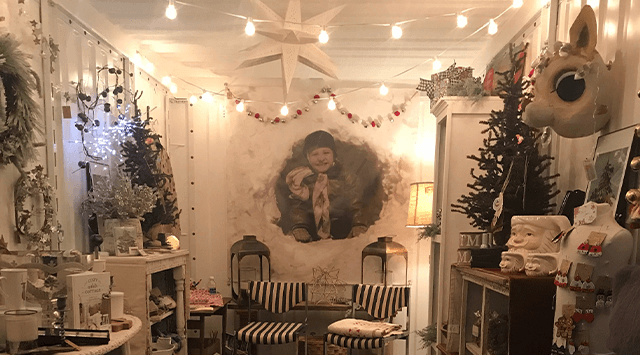 THE PODS SOLUTION: A POP-UP CONTAINER
Fortunately, Norris had additional holiday inventory safely stored in another location and was determined to find a space to sell her remaining goods. "I heard pop-up shops in shipping containers were a thing... I knew about PODS from seeing the containers in neighborhoods, driveways, and figured they worked with businesses," Norris said."
After receiving permission from the city to set up a pop-up store, she contacted PODS and had a 16-foot all-steel commercial container placed in the parking lot next to her building. Norris used magnetic wall hooks, small furniture, and she even had an electric fireplace placed inside the container to create an engaging shopping space. And with three locking features and steel walls, her valuable inventory was protected from theft and inclement weather.
"Without the pop-up, I simply would not have been able to do any business during the holidays"
- Beverly Norris, Farmhouse Owner
THE RESULTS: A SAVED SEASON
Norris was able to open her pop-up store in time for Small Business Saturday in November — a popular shopping event in Duluth. She also continued operating the Farmhouse pop-up shop every Friday and Saturday through November to late December thanks to PODS.
Many customers enjoyed the experience of shopping inside the shipping container. Convinced by the positive feedback she had received, Norris now plans to open a seasonal holiday pop-up store next year. She is also interested in creating a seasonal holiday market in collaboration with other businesses in historic downtown Duluth using PODS containers.
Contact PODS for Business
Business Moving & Storage Case Studies