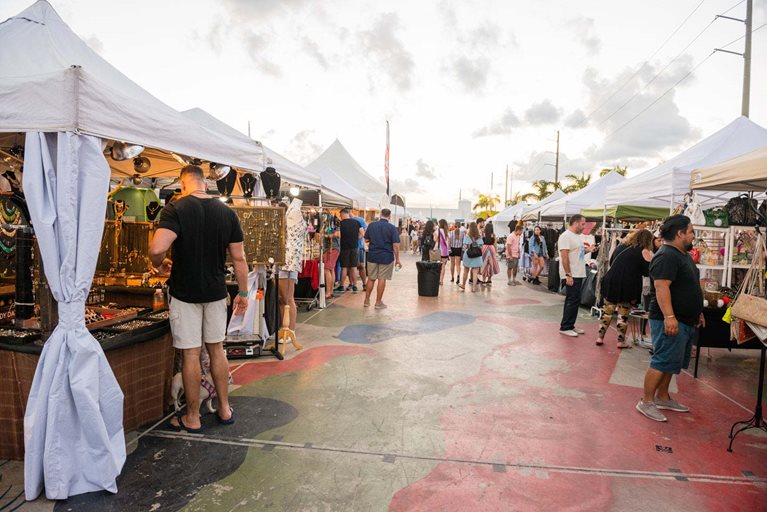 Best Practices for Running a Successful Pop-up Booth at a Market
From SMBs to enterprises, pop-ups have become a huge trend over the years. Pop-up booths for retail and foodservice are a proven way to reach new audiences, test out a brick-and-mortar store, or create hype for your business or cause without a major investment.
The increased pull to create breezy outdoor events and open-air markets during the time of COVID-19 has only amplified the popularity of pop-up booths. Outdoor flea markets, festivals, farmer's markets, and antique market events have skyrocketed over the last year. Read on to find out how to blend the trends by hosting your own booth at a specialty or local community event — and how PODS can help your pop-up booth run as smoothly as possible.
Why You Should Consider a Pop-up Booth
Not sure if it's worth your time to set up a pop-up booth? Being a vendor at a local community event is an excellent and easy way to get your business in front of the general public. Farmer's markets, flea markets, or even state fairs can get personable impressions and sales due to their high foot traffic and attendees with a buyer's mindset.
These events also help associate your business with the local community, even if your business is an enterprise business. Plus, the very nature of having a temporary pop-up booth helps to create an urgency that supports impulse buys.
Planning to host an estate sale at your home? See these tips on how to make it a success.
7 Tips for Creating a Successful Flea Market Pop-Up Booth
Whether it's your first time being a vendor at a local market or you're launching a pop-up program at multiple locations, here are a few tips to keep in mind:
Determine what you want to accomplish with your pop-up booth
Set your budget and know what it's going to take in order to turn a profit
Choose the right community event for your target consumer and audience
Scope out the best location(s), which is likely the one with the highest natural amount of foot traffic
Make your booth display stand out against the crowd
Draw in prospective buyers by putting your best products in the most visible areas — and keep your most valuable items in a case or off the entryway areas to avoid theft
Make sure attendees know how to find you after the event is over (like a website, brick and mortar shop, next event, etc.)
1. Determine Your Goals
You can apply an age-old carpentry adage to your pop-up booth: Measure twice, cut once. What we mean is that you need to know what you want to accomplish before you start. Common goals include driving sales, increasing web visits, building an email list, or simply getting your name out there. Luckily, all of these things are measurable.

If your goal is to increase your sales, set an achievable number. Use some of your existing business data to find out what makes sense for you. What are your most popular products? What does a customer need to know before they make a decision to buy? Use the SMART goal format to set these up. A SMART goal is (S)pecific, (M)easurable, (A)cheivable, (R)elevant, and (T)imebound. Here's an example of a goal that a booth looking to generate leads might set:

In our pop-up booth at the upcoming convention, we will gather 200 email addresses of qualified buyers in one day.
2. Set a Budget
Your booth can be as shoestring or as extravagant as you want, but the one thing it must be, is profitable. It can be tempting to get carried away with the possibilities for your booth, and before you know it, you're pretty deep in the red. That's why it is crucial you set a thoughtful budget before you take any action.

The first step is to know what it's going to take to turn a profit. This is a pretty simple question, how many sales do you need to make in order to justify the expense? Knowing that Profit = Revenue - Expenses, let's do some quick math.

The easiest thing to project is expenses, which will be your budget for the booth. Start by getting quotes and researching the cost of items and things you will need to run your booth. This includes tables, cloths, backdrops, promotional material, printouts at the minimum. Nice-to-haves include carpets (to make your visitors' feet extra comfy!), chairs, monitors, tablets, computers, and take-home swag.

Calculate how much it would cost to acquire what you need, then you can determine your breakeven point. Use $0 as the "profit" variable, and use the following formula:

$0 = Revenue - Expenses

If your expenses are $1,000, you must generate $1,000 to break even. You can further break this down by determining how many units you must sell to reach that $1,000 mark. For instance, if your average sale if $50, you would need to sell 20 units to break even. Everything else is profit.
3. Choose the Right Event
Finding the right event for your audience is key to a successful pop-up booth. A kiosk selling medical devices won't do very well at a flea market. Likewise, artisan accessories might be out of place at a veterinary expo.

You know your customers best. Where do they like to spend their time? What other interests do they hold? Where does your competition live? You'll want to be in those spaces.

Not every flea market is the same. Some are more popular than others, but a pure volume game might not be your best bet. Are there markets in your area with a specific theme? For instance, an artist's showcase or one dedicated to botany? The better your business aligns with the clientele of the flea market, the better your chances of success.
4. Location, Location, Location
You want your booth to be in an area with plenty of foot traffic and high visibility. The corner of a pathway of a major walkway in the flea market is prime for this. Don't underrate saying hello to passersby, a welcoming smile may be enough to bring people in to see what you have to offer.

If the market is a first-come, first-serve basis, get there early and claim your spot. If all spots are reserved, see if your budget will allow you to spring for a corner.
5. Make Your Booth Stand Out
You need to be unique, but not necessarily flashy. Think of elements that give an element of creativity without being in-your-face. Think unique signage on an easel, or a bespoke video showing off the product on a monitor in the booth. Attractive branding and the professional appearance of a larger company will go a long way in the eyes of prospects, especially if the booths around you don't go that extra mile.
6. Showcase Your Best Products
If you're selling physical goods, show off a sample. Let people see it, touch it, and ask questions about how it works if it's something you wouldn't ruin your venture if a visitor swipes it. For those high-ticket items, keep them in safe spot and offer a prinout of the item, and only bring it out when the purchase is made.
7. Make Follow-up Easy
You can really maximize your profits by making sales after the flea market is over. Make sure visitors know how they can keep up with your business by making your social channels easy to find, with handles and usernames easily visible in the booth. Share your address and a photo of your storefront if you have a brick-and-mortar store, and include your website.

If you're a regular event exhibitor, provide a schedule of where and when you'll be showcasing again. You never know when you'll get repeat traffic!
How to Keep Your Booth Safe
Community events are wholesome in intent but as with any endeavor, there are still safety concerns to mitigate. Believe it or not, community events like flea markets and farmer's markets can be subject to random acts of violence and crime, from theft to even gunfire in extreme cases. Pop-up booth vendors in a post-2020 world also need to be aware of health and safety protocols brought on by the pandemic.
Here are a few ways that using PODS containers can help pop-up booth vendors keep themselves, their patrons, and their inventory safe .
Create a pop-up booth inside a PODS container. PODS containers are easy to transform into temporary retail spaces and eye-catching displays. Not only do pop-up shops inside PODS containers look more professional and stand out next to competing booth rentals that use tents and tables, but they can also allow vendors to create safer, socially-distanced, limited entry shopping environments.
Securely store your booth inventory on-site at events. PODS containers provide a secure, accessible inventory storage space for your pop-up booth after hours on-site and overnight due to their high-security locking features. We also have hundreds of indoor storage facilities located across the country if you need an off-site storage option.
Protect your inventory or pop-up booth between locations. Participating in multiple markets and events? PODS can help you keep your inventory or container pop-up safe between locations. Store your inventory or your pop-up booth at one of our secure storage facilities when it's not being used — we'll even pick it up and drop it back off on your schedule. Our patented PODZILLA moving machine keeps your PODS container and the contents inside level, leaving less possibility for damages to any goods.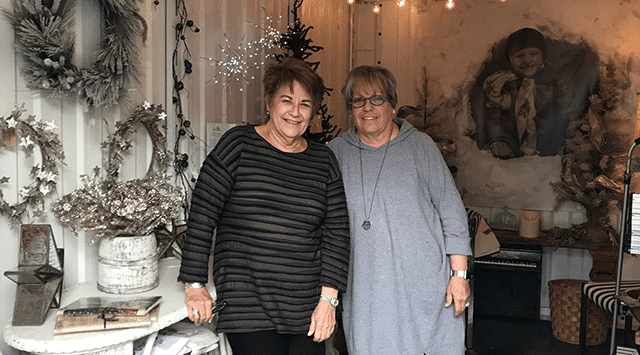 Creating a temporary pop-up booth is an exciting opportunity and easy way to spread the word about your business at a local, community level. We're here to help you stand out against the crowd and stay safe.
Interested in portable storage? Learn about the benefits of using PODS commercial storage containers to elevate your business and your brand, here.
RELATED ARTICLE: One of America's Oldest Flea Markets "Pops-Up" Three Times a Year
Get a Quote
Choose the service you need
Comments
Leave a Comment
Your email address will not be published. Required fields are marked *