Take advantage of our limited time offer. Enter promo code HOLIDAY25 to save up to 25%.
See offer details
.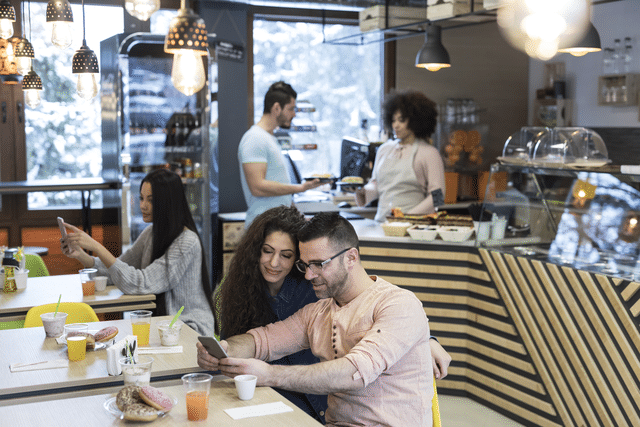 The Dining Phenomenon of Fast Casual Restaurants: What's Next
Best described as a cross between fast food and sit down chain restaurant dining, fast casual restaurants have grown to become a multi-billion dollar market within the food service industry.
Following in the footsteps of Chipotle and Panera Bread, dozens of new fast casual dining chains have opened up as the next restaurant trend consumers are following since they offer high-quality, inexpensive meals for self-service or takeout. These quick restaurant chains are vying for their share of what QSR Magazine reports is the "fastest-growing food service segment" worldwide. In the U.S. alone, the fast casual market is expected to top $66 billion by the year 2020, according to research firm Technavio.
Healthy Millennials Drive Fast Casual Trends
The top fast-casual restaurants appeal to the growing consumer demand for meals that are quick, inexpensive, and healthier than traditional fast food fare. Increasingly, consumers seek healthy meal options they can grab on their lunch break without breaking the bank. That's why it is no surprise many new fast casual restaurants are among the fastest-growing restaurant chains in the industry.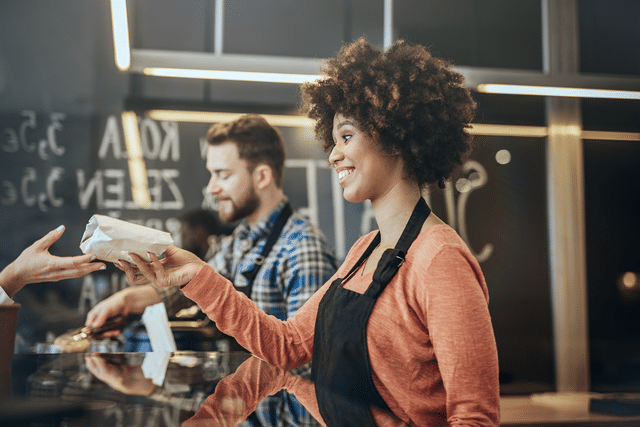 The Washington Post notes that the average receipt at a fast casual restaurant rings up between $9 and $13 dollars, compared with $5 at a traditional fast food chain. Many fast casual chains offer bowls filled with noodles, vegetables, and grains, while others sell food that's vegan and gluten-free. For just a few dollars more than a fast-food burger, diners can get more diverse menu options that often include seasonal, farm-to-table food sourced locally through local and regional farms.
The value of healthier and broader choices appeals to the millennial cohort in their 20s and 30s, and that preference is what leads many fast casual trends. Technomic shows that 84 percent of millennials order from a restaurant at least once a week — far more than other generations.
New Fast Casual Restaurant Locations are Opening
For restaurant developers looking for a new business opportunity, a new fast casual restaurant chain represents a good investment.
The real estate market is currently working in restaurant developers' favor. In its restaurant industry trends report earlier this year, consulting firm RSM International noted that due to declining sales and traffic, many store owners are shuttering underperforming locations of chain sit down restaurants. That presents an opportunity for restaurant developers to snap up these storefronts at a reduced cost.
Restaurant Hospitality Magazine reports that both fast casual dining restaurants and high-end eateries have opened inside shipping containers in San Francisco, Las Vegas, and Portland, Oregon.
In addition to providing access to bustling streets and neighborhoods that haven't seen an uptick in vacant storefronts, using shipping containers has benefits from a speed-to-market standpoint — there's no need to wait for lengthy construction projects before opening your doors.
Best Practices for Restaurant Storage
For a brick-and-mortar fast casual restaurant, on-site shipping containers are invaluable when it comes to storing and transporting supplies and equipment. Since most fast casual eateries run booming takeout or curbside pick-up business, their storefronts tend to have a smaller footprint than traditional sit-down joints.
Having a PODS storage container means restaurant managers always have kitchen staples, back-up cookware, and spared dinnerware on hand.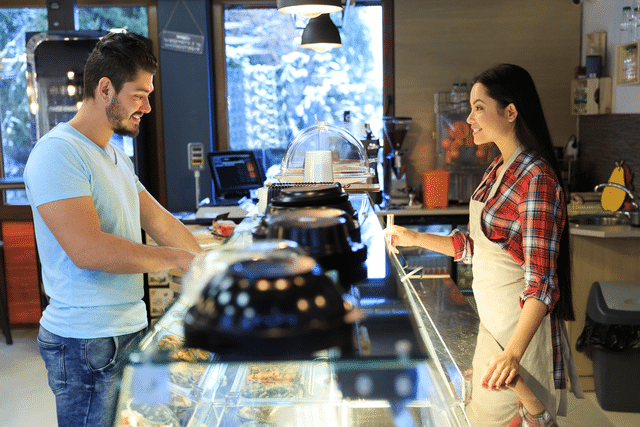 The best fast casual restaurants are known for their quick meal prep, and that kind of reliable service helps owners attract and retain busy customers on the go. In a recent interview with CNBC's Power Lunch, Morning star restaurant analyst R.J. Hottovy said of Chipotle Mexican Grill, "the speed of service is something the company is squarely focused on right now."
It's also important that menu items are healthful and fresh at these casual dining restaurants. A 2018 food and health survey showed that when choosing a restaurant, "knowing that the food contains only natural ingredients" ranked highly among the 1,000 American consumers surveyed, as does "knowing where the food comes from" and"understanding how the food is produced."
Growth in the Market for Fast Casual Restaurants
Growth of the farm-to-table movement is largely behind the success of quick restaurants in the fast casual space like New York and Boston's Dig Inn, Tennessee's Kitchenette, and Modern Market (which now has locations in six states and was recently acquired by a private-equity firm.
Those entering the fast casual business face an increasingly competitive market, but one that shows no signs of halting soon. Armed with an understanding of these restaurants and their customers — along with a good location and storage solution support — business owners stand an excellent chance of success.
At PODS, we understand the challenges of opening a new location and we're waiting to streamline your logistics to make sure everything runs smoothly with your next restaurant. PODS restaurant solutions are prepared to help make your fast casual eatery a success — whether it's providing on-site restaurant storage solutions or shipping containers for a pop-up restaurant location. With nearly two decades of experience, our team of specialists are ready to help.
[maxbutton name="Moving and Storage Containers"]
Get a Quote
Choose the service you need
Comments
Leave a Comment
Your email address will not be published. Required fields are marked *