Take advantage of our limited time offer. Enter promo code GET30 to save up to 30%.
See offer details
.
Take advantage of our promotion PLUS your added benefit of 10% off transportation with your promo code.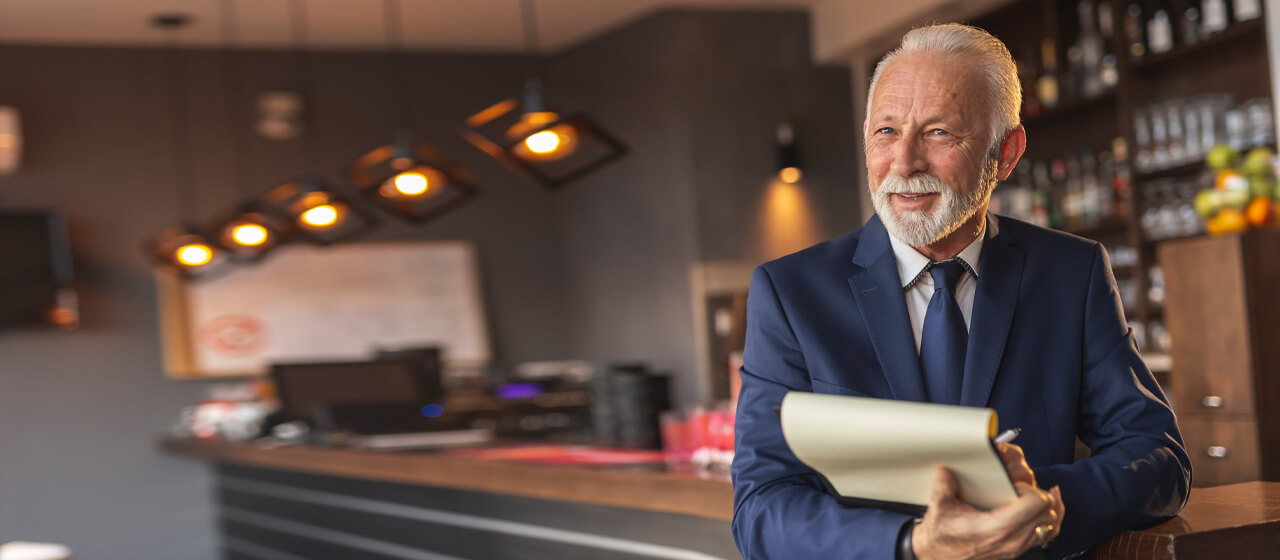 PODS Serves up Solutions for Restaurant Moving & Storage
If you have on- or off-site storage needs, let a PODS Business Solution Specialist resolve your restaurant storage requirements while you keep business booming.
Get Started
We combine moving and storage to give your restaurant business the space it needs, when and where you need it. Fill out this form to have a Business Solution Specialist reach out to you.
PODS Restaurant Storage and Moving Solutions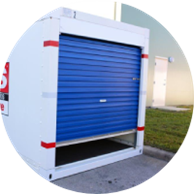 Containers for Curbside Pick-Up
Each of our containers fit inside a single parking space, so they can be set up as contactless curbside pickup centers where patrons can claim their takeout orders. Curbside pick-up enables you to continue serving customers who are tight on time (and they adhere to social distancing guidelines).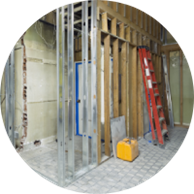 Efficient Restaurant Renovations
Keep your restaurant remodel organized by storing fixtures, restaurant tables, and other furniture right on-site.
PODS storage containers
fit easily into a parking space and their attractive design is much easier on your customers' eyes outside your establishment.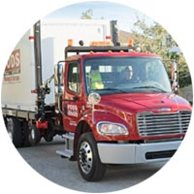 Move Into New Locations Effortlessly
PODS Business Solution Specialists handle all the delivery logistics for your restaurant storage while our state-of-the-art lifting machine PODZILLA maneuvers your container into the tightest of spaces. Dates may change for your restaurant moving and storage needs, and that is no problem for PODS.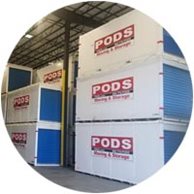 Store Inventory Off-Site Economically
Autumn means it's time to put your patio heaters to work and pack those tiki lights away until next summer. Load your seasonal restaurant equipment into a portable PODS container and transport it to a nearby PODS Storage Center to keep it ready for next year.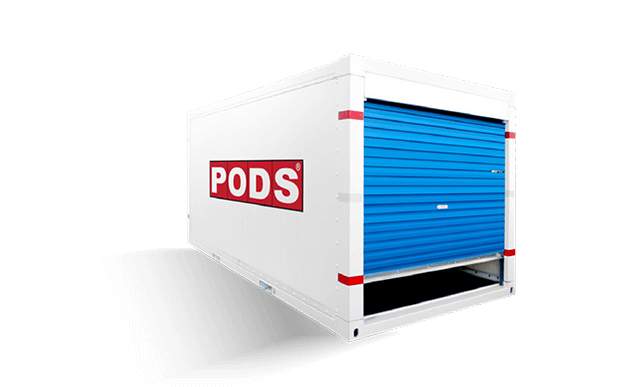 Professional Restaurant Storage
When you partner with PODS, you can open (or reopen) your restaurant locations faster. Store and protect your excess inventory in a container that can be conveniently placed on-site at your restaurant for easy access.
Get Pricing Now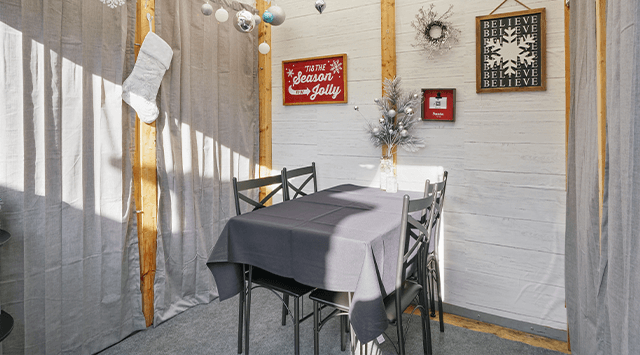 Expand Restaurant Capacity With PODS
When indoor dining closures happen and cooler temperatures limit patio seating, PODS containers are here to help restaurants keep serving guests at their establishments.
Our storage containers can be used as spaces for safe, single-party dining rooms where customers can eat and drink inside. Thanks to the understated style of our containers, you can simply furnish and decorate a unit to create a unique dining experience.
Restaurant Storage Simplified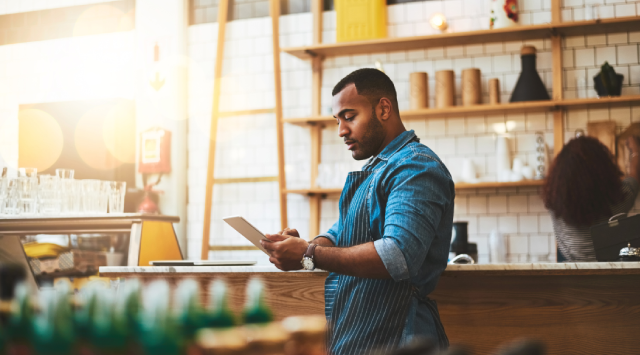 When a Restaurant Remodel is Too Much For Your Plate
Restaurant remodel
or renovation on tap, but don't want to stop serving your customers? Want to convert storage space into room for restaurant tables and seating? Planning a restaurant move across town or across the country, and want a secure place to store your restaurant tables and cookware until the new place opens? Let a PODS Business Solutions Specialist help your plans run smoothly.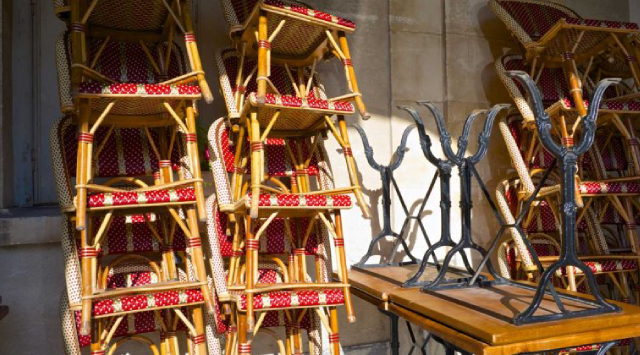 Simplify Complicated Restaurant Renovations
While restaurant remodels are taking place, continue serving customers without missing a beat. Manage your buildout costs by storing restaurant tables and dining chairs out of the way until they're needed. Store or move old restaurant equipment when the job's finished.
A Better Way to Store Restaurant Inventory 
Use containers for your restaurant
facility management storage
needs. Get space to accept more deliveries to reduce time spent on ordering and tracking restaurant inventory. Keep non-perishables, outdoor furniture, holiday decor, or construction equipment during remodels inside containers, which may be kept on or off-site.
Contact Us To Learn More About Restaurant Solutions
Restaurant Equipment Storage
You do what it takes to keep your customers happy. PODS knows a thing or two about customer satisfaction, too. We craft flexible, affordable solutions for restaurant equipment, restaurant furniture, and restaurant cutlery storage so you can
take your business to new levels
.
No Reservations About PODS Storage
PODS has unmatched industry experience for restaurant equipment storage and helping restaurant renovations and remodels run smoothly.
We provide your restaurant with the space to grow
, and customize a plan that has all the right ingredients for your success.
Carry on Business as Usual
Growing fast and want to convert every square inch of your restaurant to help you gain more covers per hour? Looking to create better ambiance by uncluttering inventory and restaurant cookware storage areas? Store your belongings at one of our secure indoor PODS Storage Centers.
Restaurant Storage When You Need It
Grow Your Business with PODS

PODS Business Solutions Specialists give you personalized restaurant moving and storage services so you know we'll have your front and back of house storage needs covered. Keeping a restaurant running while expanding your operation smoothly takes special skills. You've got staff to manage, inventory to monitor, bills to pay, and, of course, customers to keep happy. PODS helps you do what you do best without adding restaurant storage concerns to your to-do list. Turn to PODS for storage solutions that add more space - not more disruptions.

Move Your Restaurant with PODS

Expanding your business means new challenges and opportunities for your restaurant storage potential. During restaurant moves, renovations, or remodels, you need space to move your tables and dining chairs into while work is done. If success means opening new locations across town or the country, PODS portable storage containers and secure Storage Centers are your moving and storage solution. A PODS Business Solutions Specialist will assist you with the transport and storage of new fixtures, furniture and everything else you need for your new restaurant home.
Order Your Restaurant Storage Container Today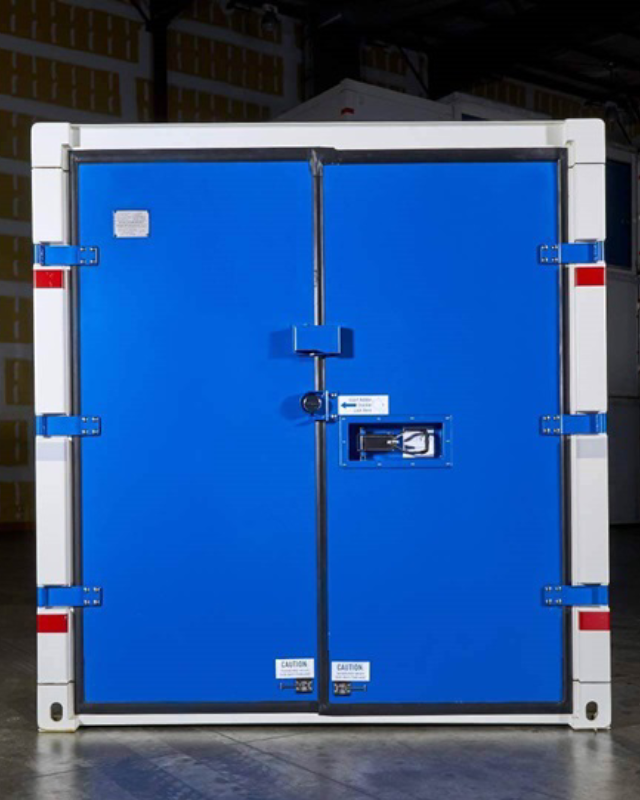 *Commercial Container not available in all locations. Please call for more information.
Get a Quote for PODS Business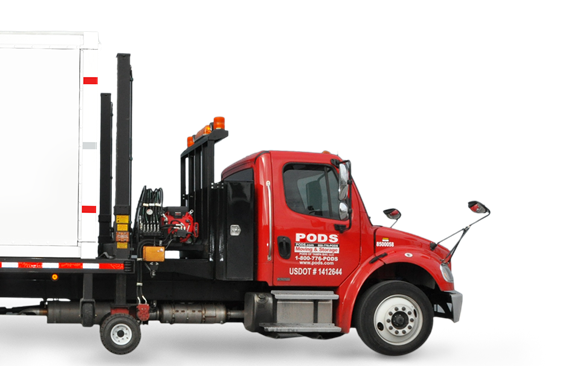 Choose the service you need