How to Keep Tables Filled During a Restaurant Relocation
Whether you need a bigger dining room to lower wait times or are moving to a more strategic location, there are plenty of smart reasons to consider a restaurant relocation. While a savvy move could boost your profit margins, you don't want to miss the opportunity to plate a single meal during the transition.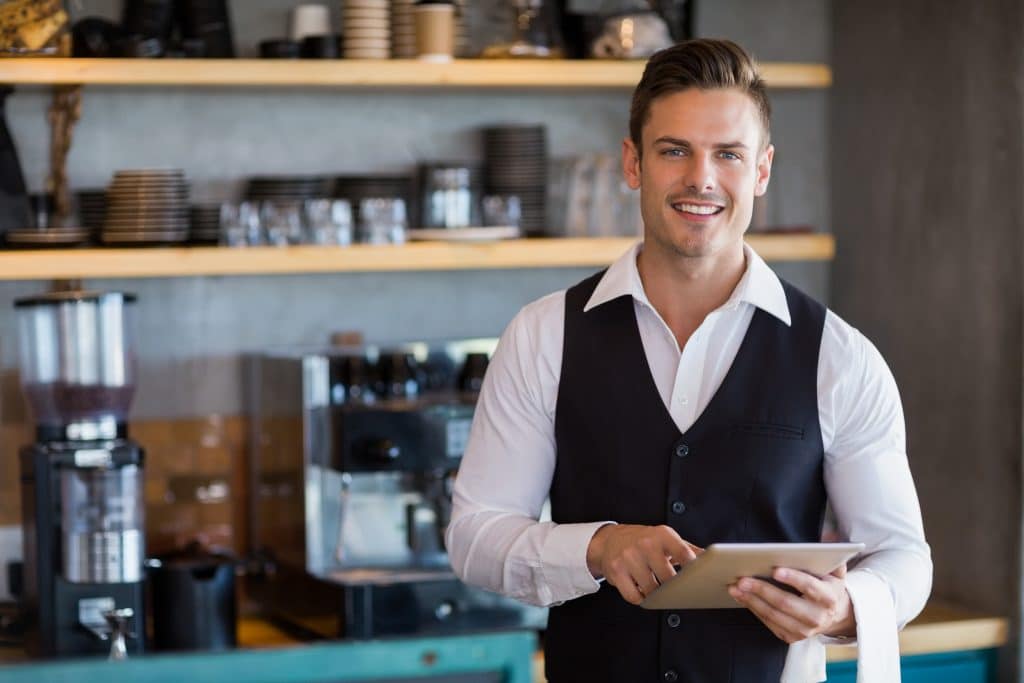 Fortunately, with some clever planning and thoughtful partnerships, you can minimize disruptions to your bottom line while relocating your restaurant.
Make a Restaurant Relocation Plan
To maximize business and minimize confusion, keep your customers in the loop. For example, if customers have heard you're moving, but aren't sure of the timing, they might eat somewhere else.
Use social media, email newsletters, and signage to let customers know that the move is happening, but they can still expect regular service at your old location until a particular date — or that you'll be featuring a limited menu, if that makes more sense during your transition.
On social media, while you post photos and updates of progress at the new location, also post enticing, current content from your old location, so everyone knows you're still open for business. You can utilize pinned posts on Facebook and Twitter, and your Instagram bio, to help visitors quickly find the status of your restaurant relocation.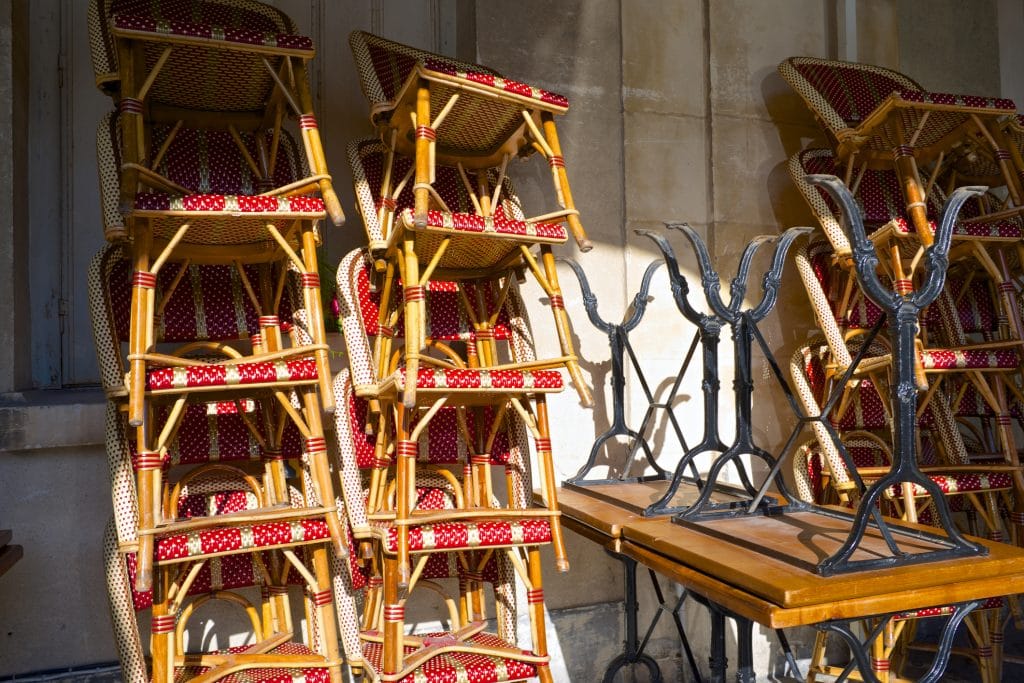 You might promote farewell reservations at the old location, as well as advance reservations in the forthcoming restaurant to keep tables filled and to avoid losing
business during the transition.
Keep Inventory Secure
Even the best restaurant relocation plan — or any business move— benefits from built in flexibility. PODS has helped thousands of businesses in North America with their relocation logistics. PODS portable storage containers can store short term inventory on-site for as long as needed, occupying no more than a single parking space, allowing easy access at all times.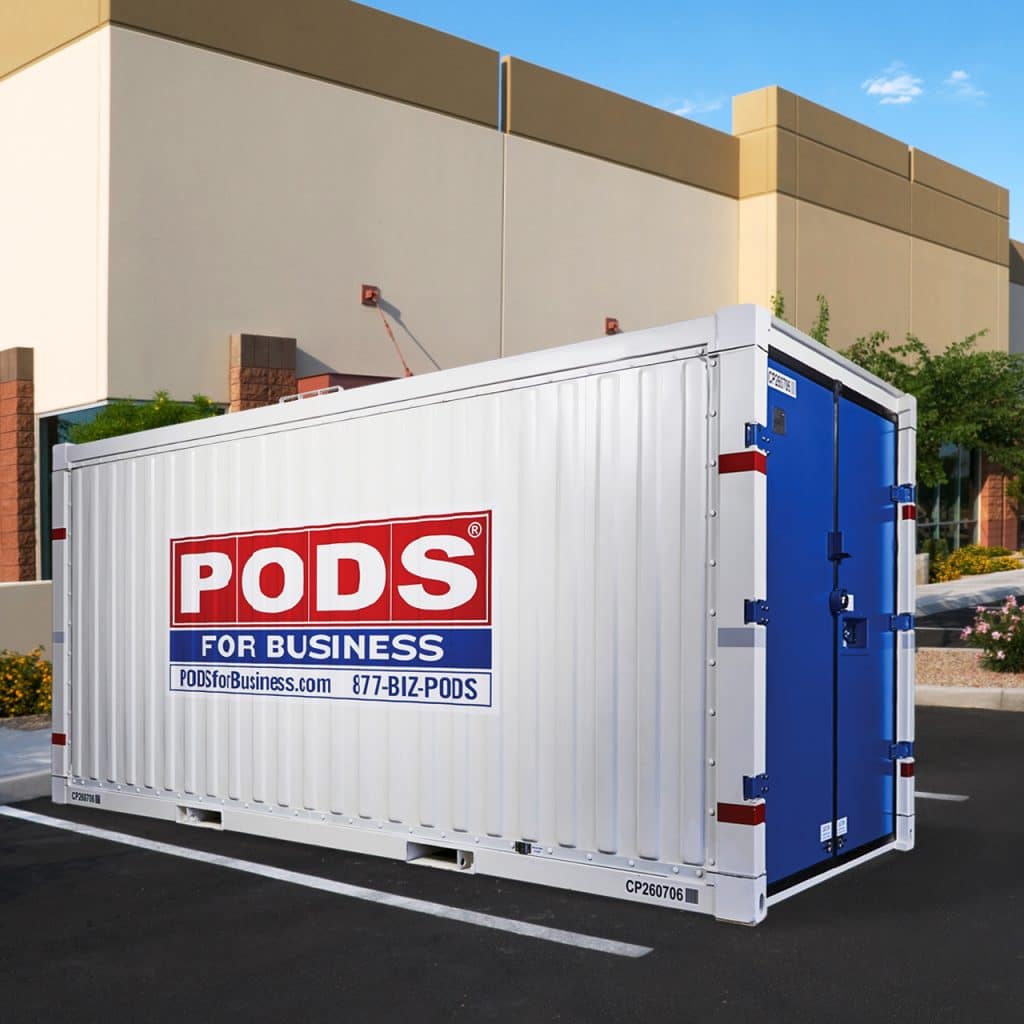 Move your restaurant seamlessly by bundling your lighting, fixtures, inventory, kitchen equipment, furniture, signage, and more into the container, which is delivered on your schedule. You can also store construction supplies, or accept deliveries to the new space without cluttering the construction zone.
Reduce the risk of theft, vandalism, and damage to your merchandise by housing it in one of our steel-framed, weather-resistant containers. A secure PODS Storage Center can store seasonal inventory and other long-term storage items you need out of your way through the duration of the move. You'll benefit from a "double layer" of security and protection because PODS Storage Centers aren't open to the public, and you keep your own lock and key for your storage container.
Strategize for an Efficient Location Opening
You know when business is likely to be slow. That's the best time to schedule your move. Timing your final move during weekdays, or even over a holiday when you're typically closed, can minimize lost business.
Pair ideal timing with the right support. A PODS Business Solutions Specialist will be your direct point of contact throughout your move. They'll align your company's
objectives with our convenient, reliable value-added services for the most efficient, flexible restaurant relocation possible. A network of over 600 regional drivers with flexible scheduling options to handle last-minute changes.
Throw a Grand Opening Event
When you're ready to open the doors of your new restaurant, make sure everyone knows about it. Celebrate a successful relocation and kickoff business at your new address with a major event. Depending on your restaurant concept, this could be a ticketed, prix fixe dinner, or open-house style with entertainment.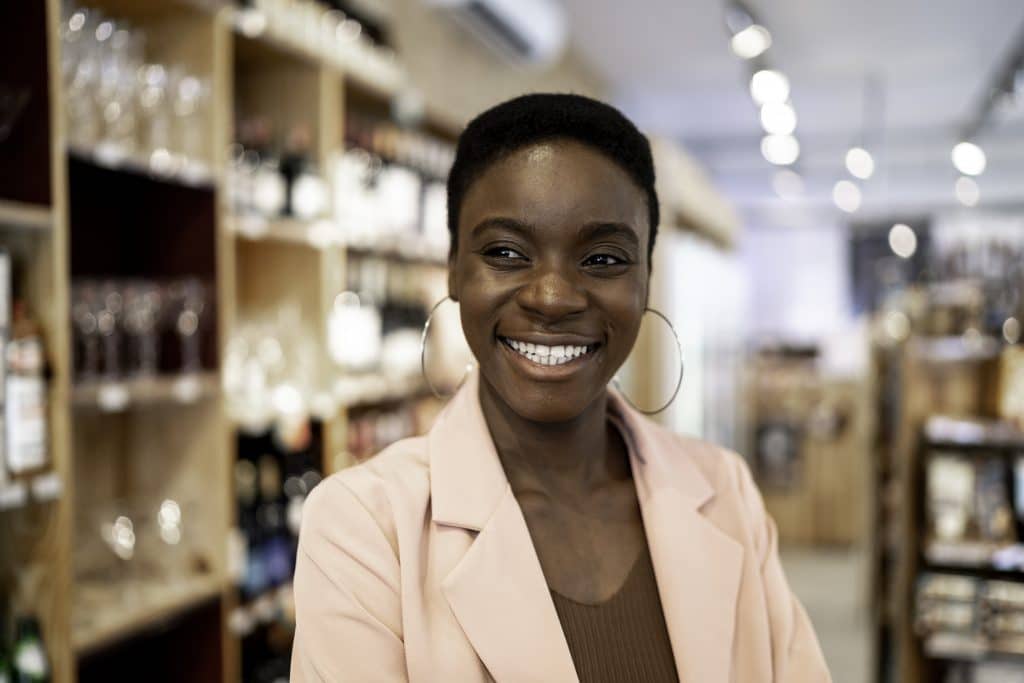 Whatever grand opening event is best suited to your business, the effort will be worth it, even after the big job of moving. Not only will you call the attention of past and future customers to your new location, but you'll also enjoy a much-deserved celebration of your successful restaurant relocation.
[maxbutton id="1"]
Get a Quote
Choose the service you need
Comments
Leave a Comment
Your email address will not be published. Required fields are marked *