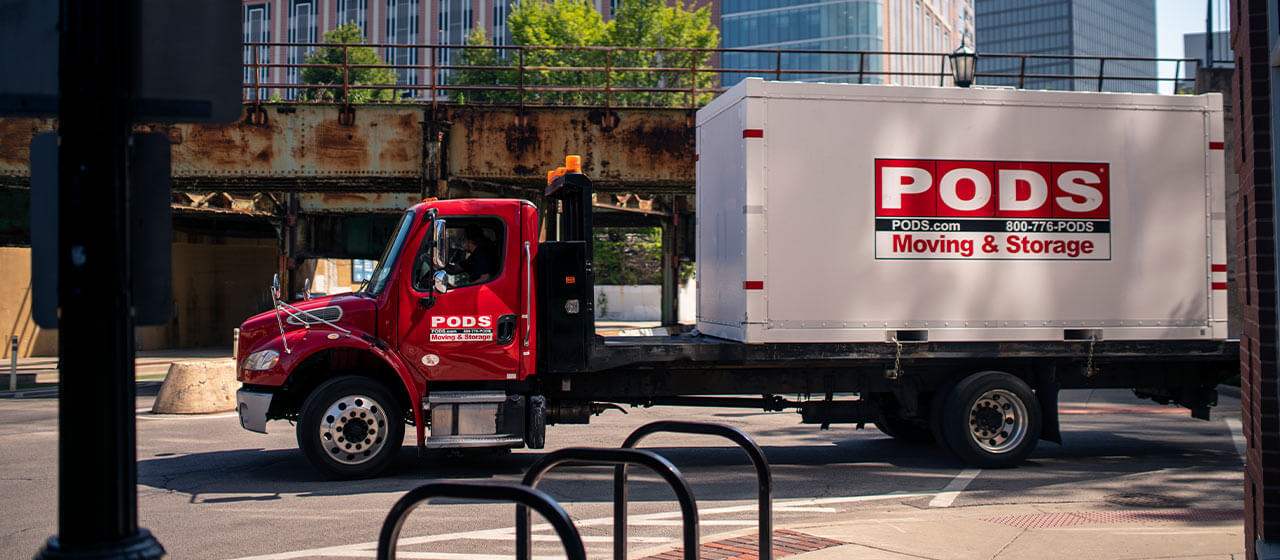 PODS Solutions for Facility Management
Get scalable container solutions for remodeling projects, inventory management, opening new facilities, and more.
Get a Quote Today
Contact us to get more information on PODS containers. We will reach out to you to provide quotes and pricing, container size recommendations, and to review your needs.
How PODS Supports Facilities
Whether you plan to make small changes or completely remodel your facilities to be more relevant for consumers during COVID and beyond, PODS storage containers are ready to assist through those projects.
Get high-security storage space for fixtures, displays, furniture, equipment, and more inside containers. Place containers on-site at facilities for easy access — each unit size we offer fits inside a parking space.
Consolidating facilities or expanding?
PODS has logistics solutions
and a nationwide network that will safely transport your inventory to new places, as our damage claims rate is far below the industry average.
From
restaurants
to
retail inventory
, PODS containers are ideal spaces to store seasonal and overflow items. Place containers on-site, or have them kept to your nearest indoor PODS Storage Center.
Moving & Shipping Solutions
Portable Containers

Units can be moved when fully loaded, so you can take your storage wherever needed.

Handled with Care

Our moving technology and portable units will transport stored items safely and securely.

Local & Long-Distance

Move fully loaded containers across town or cross-country via our nationwide network.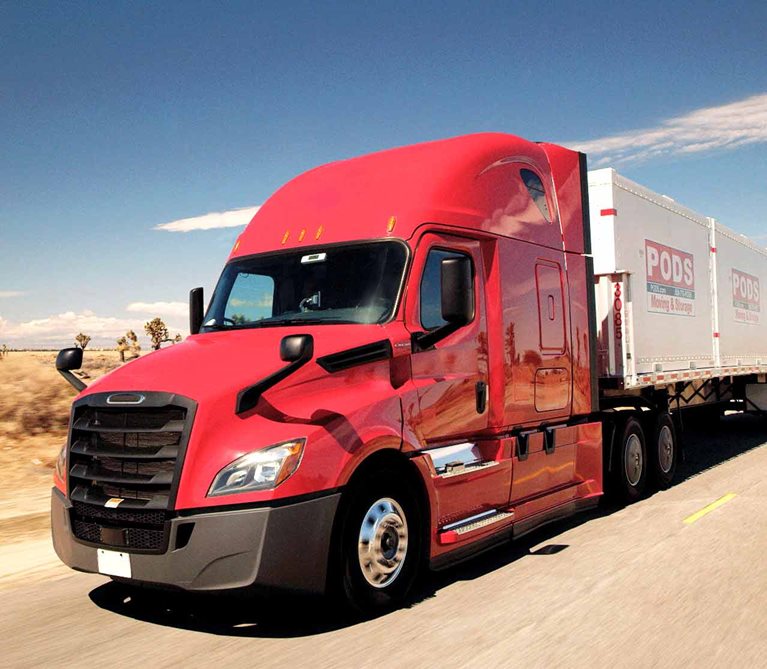 Flexible Storage Solutions
Maximize Space

Store excess items in on-site containers, or off-site at a local indoor PODS Storage Center.

On-Site Storage

Keep containers on-site to access equipment, tools, and supplies on demand.

Seasonal Storage

Temporarily store off-season inventory and equipment inside PODS containers.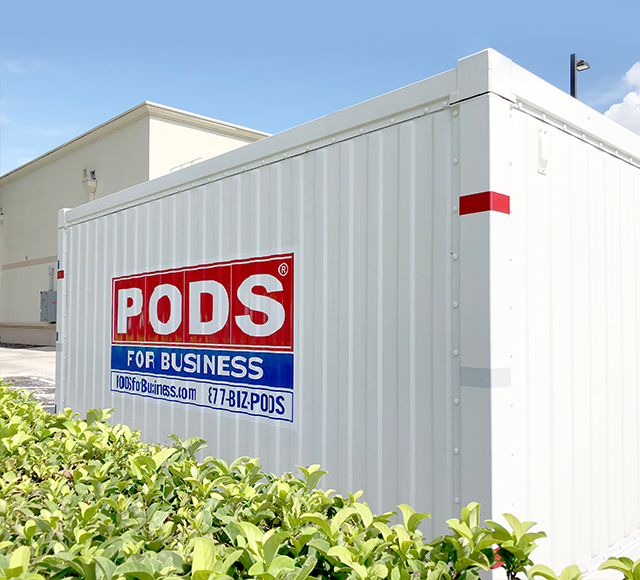 Storage Container Options
16' All-Steel Container
Exterior Dimensions: 16' x 8' x 8'
10,000 pound on-site capacity
835' cubic feet of space
Ideal for long-term projects and storing larger materials and equipment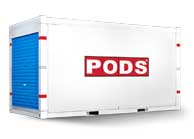 16' Storage Container
Exterior dimensions: 16' x 8' x 8'
Ground-level loading
About the length of a standard parking spot
Our most popular storage container, ideal for any size project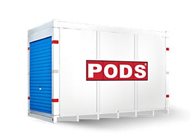 12' Storage Container
Exterior dimensions: 12' x 8' x 8'
Ground-level loading
689' cubic feet of space
Great for medium-sized projects and keeping materials on-site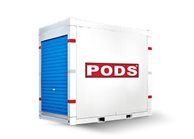 8' Storage Container
Exterior dimensions: 8' x 7' x 8'**
Ground-level loading
385' cubic feet of space
Perfect for smaller projects and short-term job site storage*
* Suggested container sizes are for guidance only. Larger items and how efficiently containers are loaded can significantly impact the size and quantity of containers you'll need.

** Dimensions are based on exterior measurements. Container sizes may vary slightly. Some earlier 8 ft models in PODS fleet are 7'2" x 7'3" x 8'4"