Take advantage of our limited time offer. Enter promo code HOLIDAY25 to save up to 25%.
See offer details
.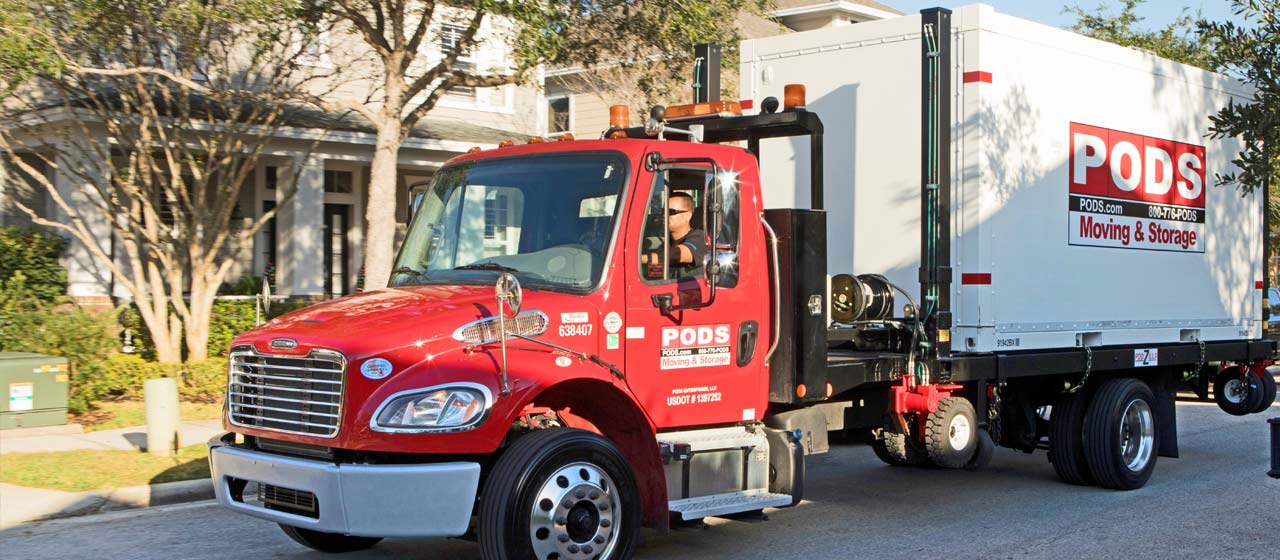 Step 8: Are you moving, too?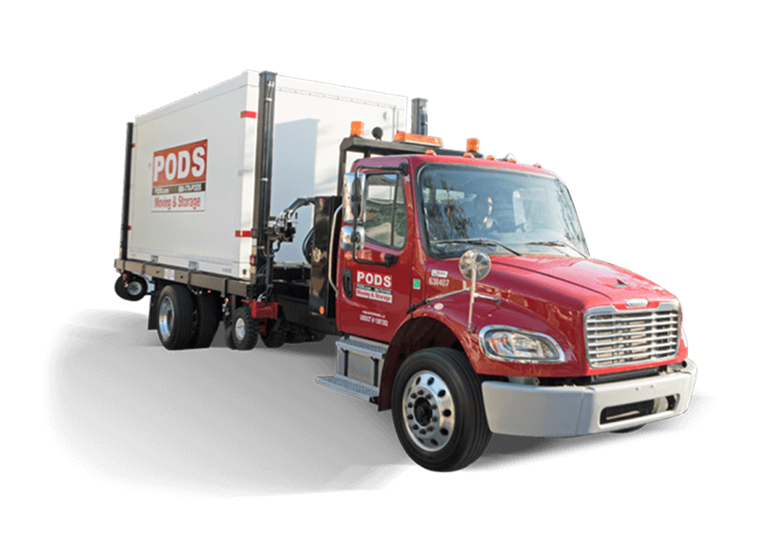 Move and store with PODS
If your storage project is part of a move, read on to learn how you can take advantage of our moving services for one seamless experience that combines storage and moving into one solution. Otherwise, continue onto Step 9.
Not just a storage container
PODS is so much more than a convenient storage solution. In 1998, we changed the way moving was done. Today, we're a leader in the moving industry, making it easier than it's ever been to store your stuff and move it to a new home.
Relax! We take care of the driving
Don't dread the move! We'll bring a steel-framed PODS container to your home or apartment. Feel free to load it how and when you like. When you're ready, let us know and we'll pick it up and deliver it to your new place.
Leave the packing and loading to the pros
Save yourself the energy (and hassle!) of packing and loading. We'll connect you with
packing and loading companies
in your area. Just be sure to schedule them for at least one day after your delivery to allow for any delays in getting your container due to unforeseen circumstances such as inclement weather.
Take all the time you need
PODS containers are rented by the month, so there's no rush to load or unload.
Flexible moving for your unique situation
PODS is all about options. When you're ready to move, we're ready to bring your PODS container to your new home. If your new home isn't quite ready, no problem. We'll keep your container at one of our secure Storage Centers for as long as you need. If you're downsizing, you have the option of moving your stuff for your new home in one container and storing the rest in another at a Storage Center. And if your schedule changes, we'll work with it. Just log into
My Account
or give our Customer Care Team a call up to 24 hours before your scheduled delivery. Compare that to traditional moving companies!
The days of exhausting moves are long over
How's this for easy? Load your container one time — before and after your move. When you're ready to move, we'll pick it up and drive it across town or around the country — wherever you need it. Thanks to nationwide PODS Storage Centers, we can move you where you need to go.
Easy access to your container  — and your stuff
Need to get to your belongings? PODS lets you get to your stuff in our Storage Centers as much as you want without charging fees. Be sure to give our Customer Care Team a call at least 24 hours in advance to schedule a visit.
Clearly the better — and safer — choice
We take pride in our safety record! Our sturdy, steel-frame, weather-resistant containers and secure Storage Centers have you covered during and after the move. You never have to worry about your belongings being touched or handled multiple times by movers or getting mixed in with other people's things. That's just not how PODS works. In fact, traditional movers have ten times the number of damage claims that we do.
Let's Get Started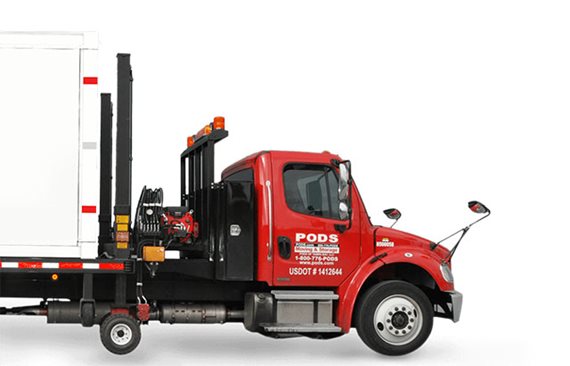 Choose the service you need