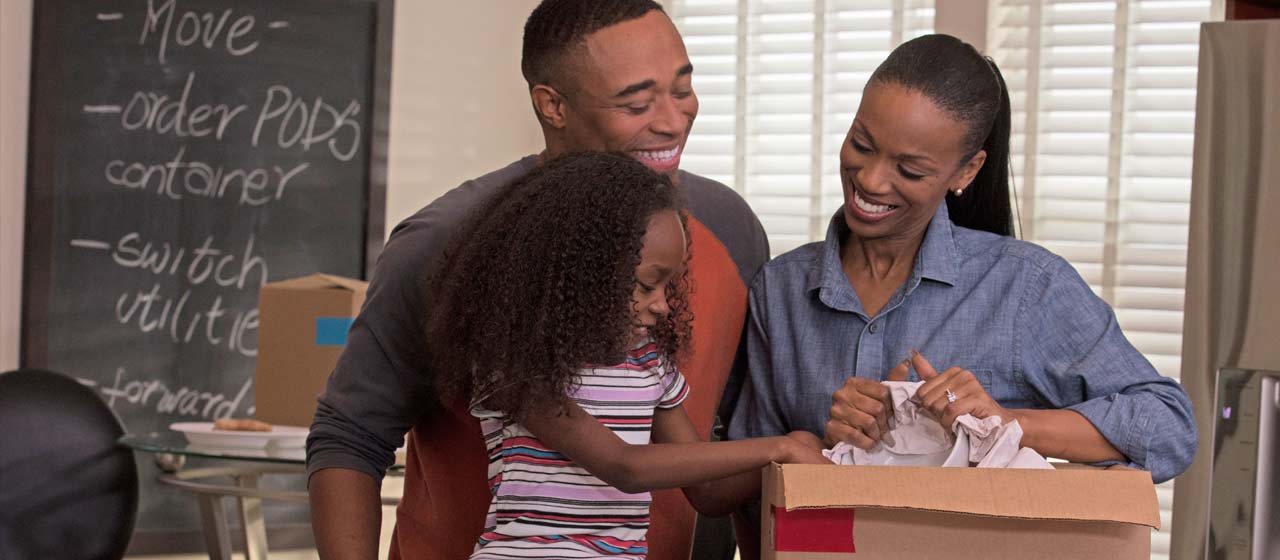 Step 1: Before you get your quote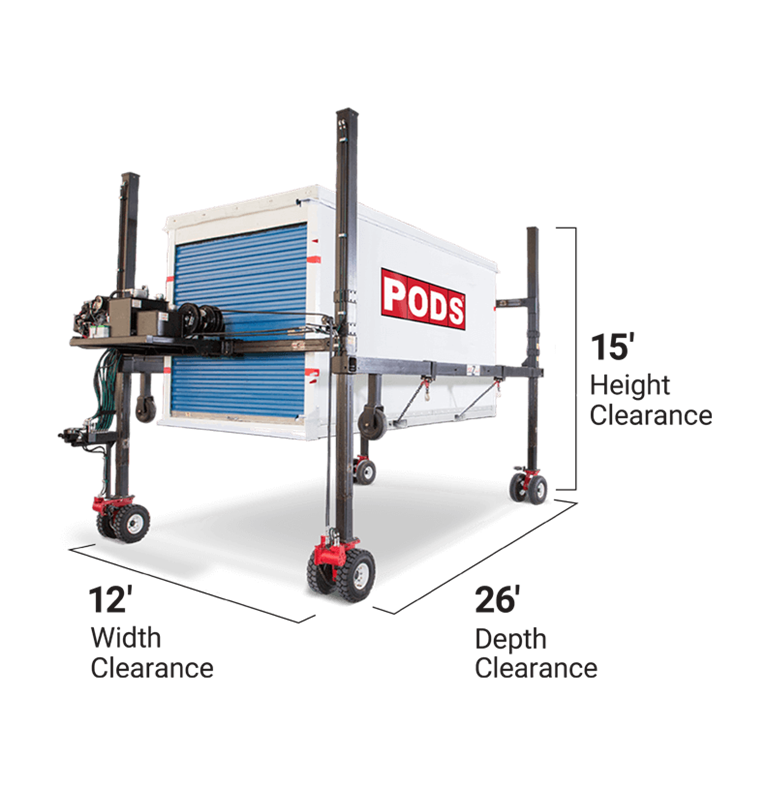 First things first: do you have room for a storage container?
Storing with PODS is easy! We bring the storage to you for you to fill up at your own pace, then we take the loaded container to a nearby PODS Storage Center.
Here's what you need to know to make sure you have enough room: We'll be placing your PODS container in your driveway with our level-lift system, PODZILLA®. PODZILLA needs a flat, level surface and a clearance area that's at least 12 ft. wide X 15 ft. high X 40 ft. long (including the street). Just give us a call.
Decide how you'd like your container placed
Think of what would be most convenient for yourself and your neighbors.
You may want to place the container with the blue roll-up door facing your garage, as this will make for easy access.
Live in an apartment or condo? We'll need three consecutive parking spaces for delivery and pick-up of the PODS container — that's because PODZILLA needs room to maneuver. After the PODS container is placed in the parking lot, it'll just take up a single parking space.
Bumps and dips? No flat, level space? Call us about our premium delivery service.
Permits and HOA approval
You may need a permit from your local government or approval from your homeowners association to have the PODS container sit in your driveway or in the street in front of your home while you're loading it. Check with them to see if there's a limit to the amount of time the container can stay. If there is, let us know and we can adapt to your timeline accordingly.
Storage container options
Which size storage container will you need? Check out our
container size chart
to get a good idea of available container size options. If you're not sure, we can help — just give us a call.
Scheduling is as easy as a phone call
Need to reschedule your container delivery or pick-up? No problem! We'll work with your schedule. Just call our Customer Care Team at
(855) 706-4758
. You can also log into My Account to reschedule local storage services.
Save on long-term storage with pods
Store your portable storage container in a Storage Center for three months or longer, and delivery and pick-up fees are on us! Use promo code:
BUNDLE
.
Learn More
!
Let's Get Started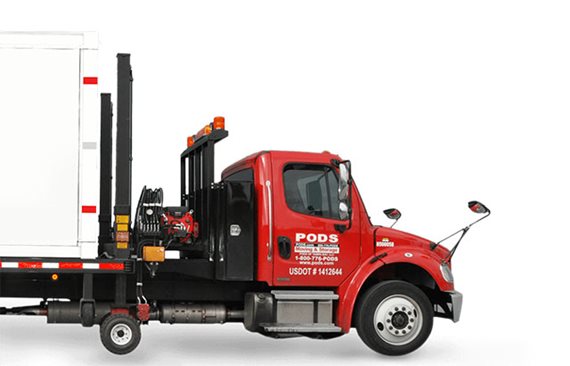 Choose the service you need