Take advantage of our limited time offer. Enter promo code HOLIDAY25 to save up to 25%.
See offer details
.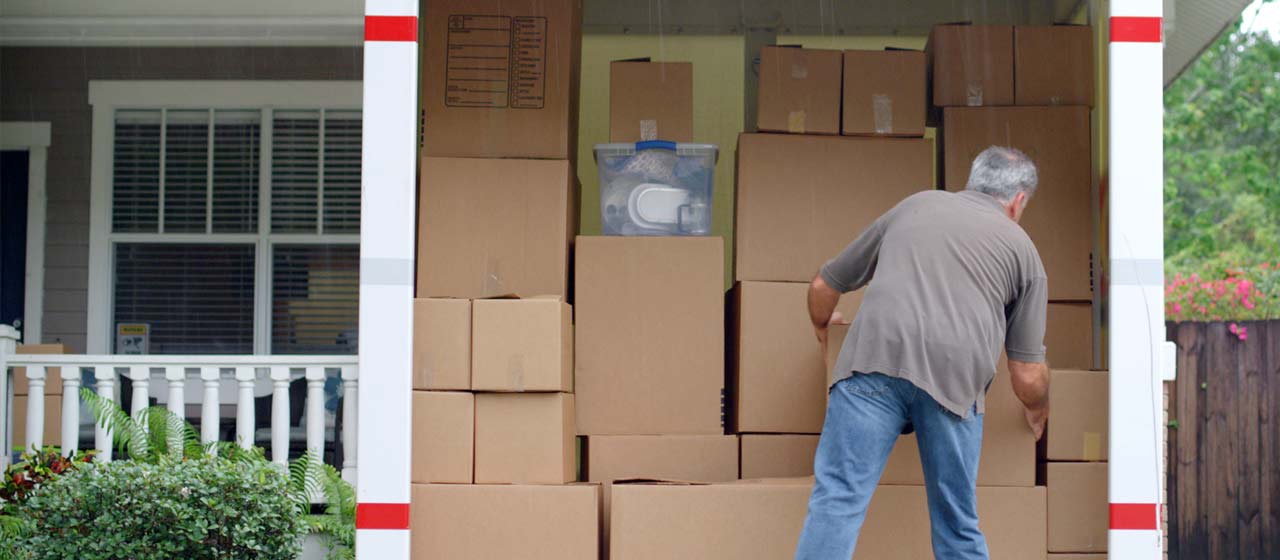 Step 5: Loading your container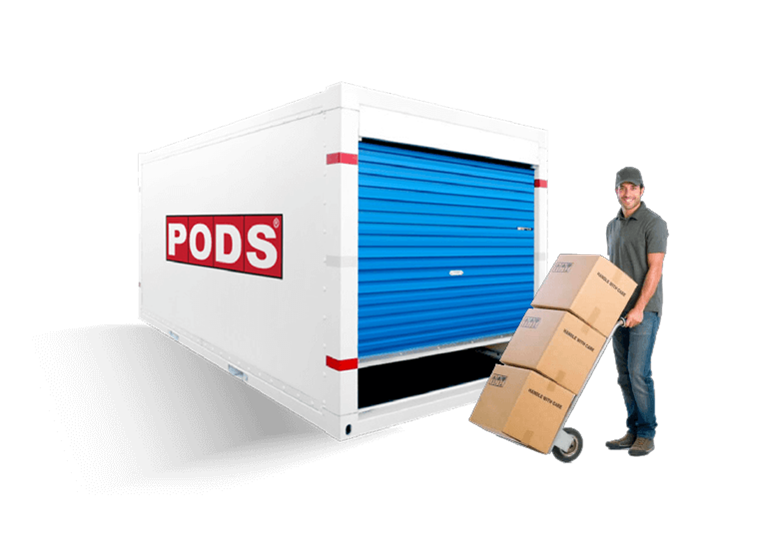 Go for it - Start loading your pods container at your own pace
Once your container arrives, load it up. Your PODS container is sturdy, steel-framed and weather-resistant, so your stuff is in good hands. And because our containers are ground level, with no ramp to climb, you won't be going uphill with heavy boxes and furniture. Take all the time you need!
Remember you can get packing and loading help
If you'd like some help, we can connect you with highly rated packers and loaders in your area. They'll help make the most of your container space and reduce the risk of damage to your belongings. Just make sure to schedule them for at least one day after your container arrives in case of any container delivery delays caused by weather or other unforeseen circumstances. Cost-saving tip: You can usually book moving help in two-hour increments. Order just two hours of loading help for just the heavy stuff -- and ask them to put those items in the middle of the container for even weight distribution.
Smart loading tip
We recommend that you pack seasonal items, or items you'll need easy access to, closer to the door in case you need to grab something out of storage.
Make a list — Make it easier on yourself later on
If you have multiple containers, keep an inventory of what you put in each container in case you need to get to anything while your belongings are in storage with us at a PODS Storage Center.
First, inspect your items carefully
It's critical to inspect your belongings before you store them to ensure everything is 100% dry and free of moisture, mold, or mildew. Even just one damp item could cause mold to spread throughout your storage container. Wrap your items individually with moving blankets or plastic wrap, or place them in plastic storage bins, instead of leaving them exposed in your container. This can prevent the spread of mold in case one of your items is damp or carries mold spores.
Take your time – we're flexible
PODS works with your schedule! Your container is rented by the month, so you can take all the time you need to load and unload. We can even deliver additional containers or extend your container rental with a simple phone call to PODS Customer Care.
Need some packing and loading tips
Making the most of your container space and keeping your belongings safe and secure is all in the details. Check out our
video and tips
!
Lock it up!
Please note that we require loaded containers to be locked for pick-up when we take them to a PODS Storage Center. You can use your own lock or buy one from PODS. Only you will have access to the stuff in your container since you'll be the only one with a key.
Ready for pick-up?
Call as soon as you know when you'll require a pick-up, so we can get you scheduled. We'll pick up your container and bring it to one of our PODS Storage Centers nearby.
Prefer to keep your container at home?
No problem! If you just need short-term storage, you can keep the container in your driveway. This way, you'll have round-the-clock access to your stuff. If you're moving to another home, we can move your container when you're ready instead of keeping it at a Storage Center. It's your choice!
Let's Get Started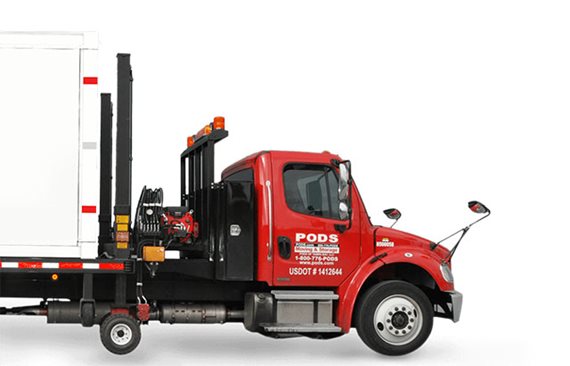 Choose the service you need