Take advantage of our limited time offer. Enter promo code HOLIDAY25 to save up to 25%.
See offer details
.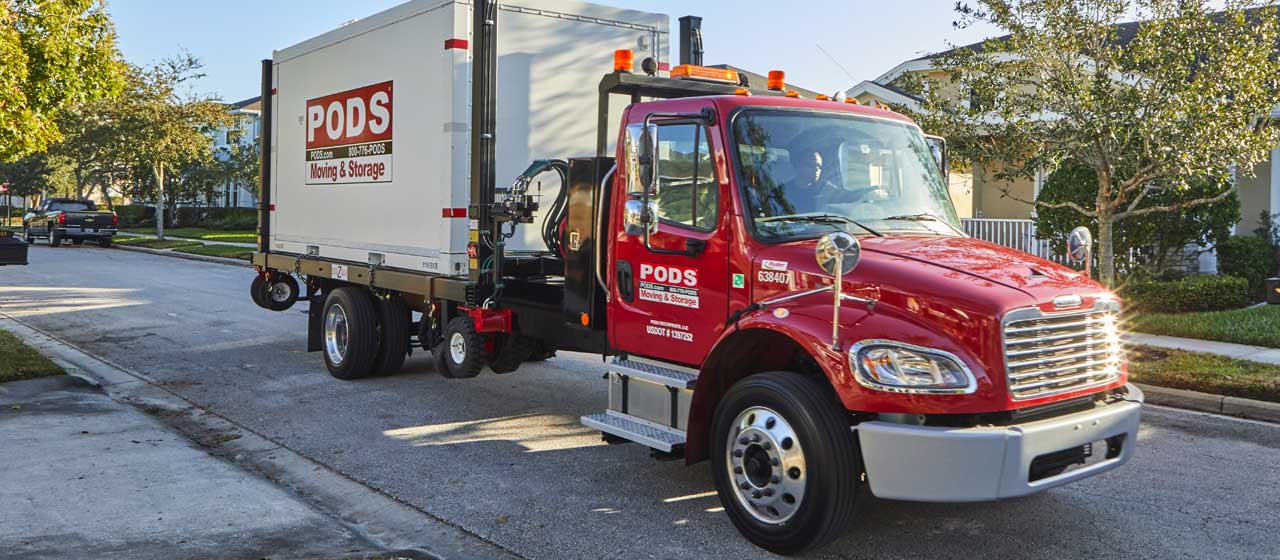 STEP 7: PODS can move you, too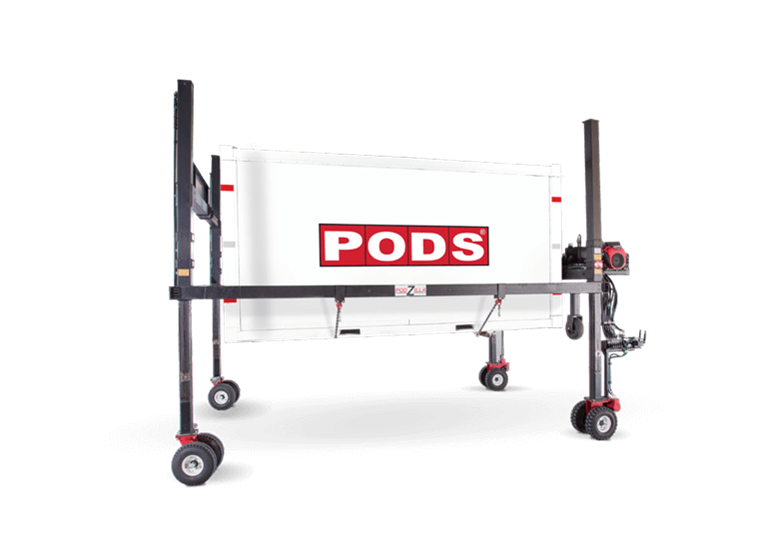 Make the right move for your move with PODS
You may know us for that portable container sitting in driveways. But we're so much more. In 1998, we changed how moving services were done, and today, we're making it even easier to store your stuff and move to a new home, with unparalleled flexibility, convenience, and control.
We take care of the driving
Sit back and relax! We'll bring a sturdy, steel-framed, portable container to your home or apartment. Load it on your own time—there's no rush at all. When you're ready, we'll pick it up and deliver it to your new place.
Need moving help?
You can pack your container yourself, or we can refer you to professional
packing and loading companies
in your area that can help take the load off and do packing or heavy lifting for you. Be sure to schedule their arrival for at least one day after your container delivery date.
Take your time
You're in charge of scheduling. PODS containers are rented by the month, so you can load and unload at your own pace.
Stay flexible and customize your moving experience
Say your new home isn't move-in ready yet. Keep your container at one of our secure Storage Centers for as long as you need. If you're downsizing, PODS gives you the option to move the stuff for your new home in one container and store the stuff you can't fit, but still want to keep, in another. And if your schedule changes, no problem! Just call our Customer Care Team at
(855) 706-4758
up to 24 hours before your scheduled delivery. Compare that to traditional moving companies!
Your one-stop moving and storage solution
Skip the hassle of self-storage or renting a truck and hauling your stuff back and forth. With PODS, you only load your container one time — before and after your move. Then when you're ready to move, we'll move your fully loaded container across town or around the country. We're in 46 states, including Washington D.C. with over 230 Storage Centers across the country, so we can move you where you need to go.
Free, easy access to your stuff in storage
Need to grab something out of storage? Unlike other moving companies with storage containers, our moving service allows you to access your stuff in our storage facilities as much as you want without charging you fees. Just make an appointment, and we'll have your container ready for you.
10x more reliable
Our sturdy, steel-frame, weather-resistant containers and secure storage facilities are designed to keep your stuff well protected. And unlike traditional movers, we don't touch the contents of your container, so you don't have to worry about your stuff getting handled multiple times, increasing the risk of damage, or getting mixed in with other people's things. In fact, traditional movers have 10x the number of damage claims that we do. PODS is the clearly the better choice!
Let's Get Started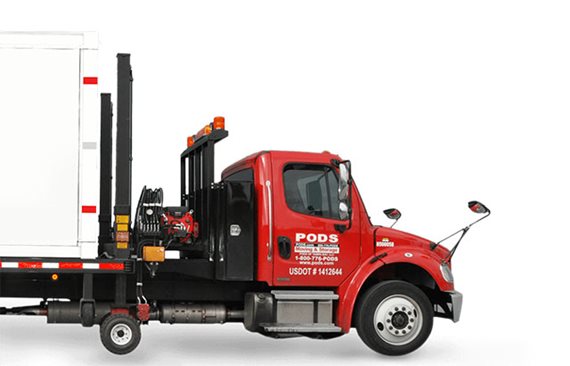 Choose the service you need