Take advantage of our limited time offer. Enter promo code HOLIDAY25 to save up to 25%.
See offer details
.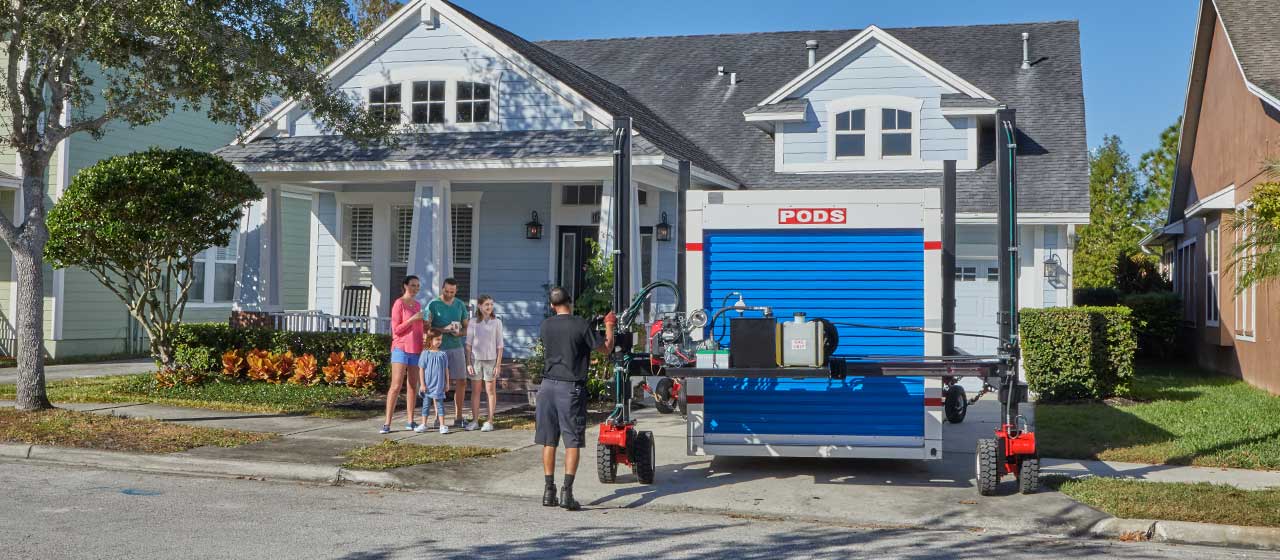 STEP 8:
Final pick-up of your empty container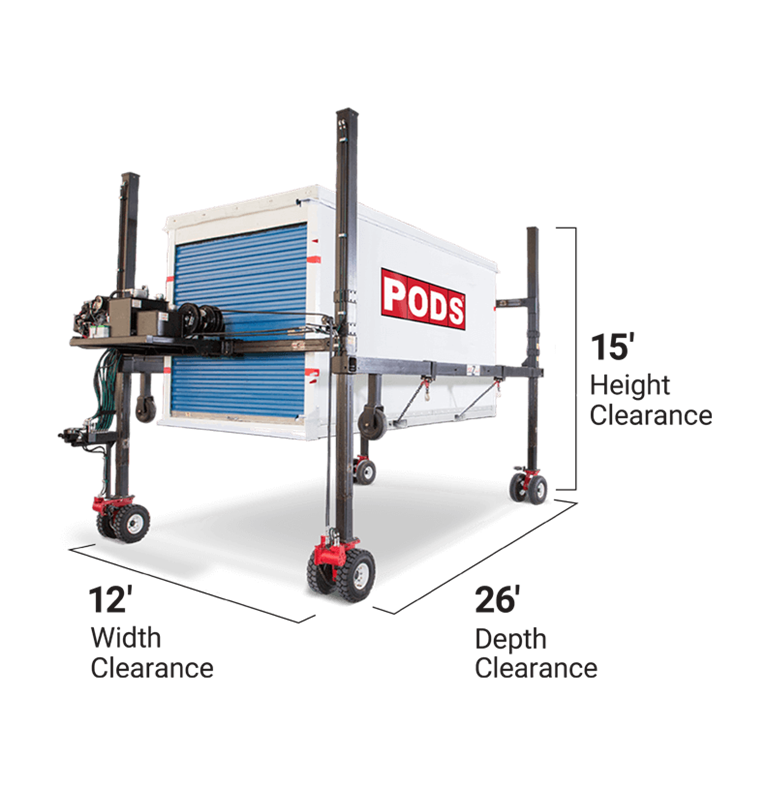 Finished with the container?
You've emptied the contents of your storage container and it's time for pick-up. Just give us a call. You don't have to be home when we stop by. Just remember to remove the lock on the container before we arrive. And just like when your container was initially dropped off, we'll need a flat, level, unobstructed path with clearances of 12' wide X 15' high X 40' long (including the street) for our PODZILLA level lift machine to do its thing.
Don't delay scheduling your pick-up
We don't want you to spend more than you have to. Let us know as soon as possible when we can pick up the container and be sure to schedule it before your monthly charge date. PODS rents containers by the month and we don't prorate, so we don't want you to go into another month if you don't need your container anymore.
It's been our pleasure serving you!
Let's Get Started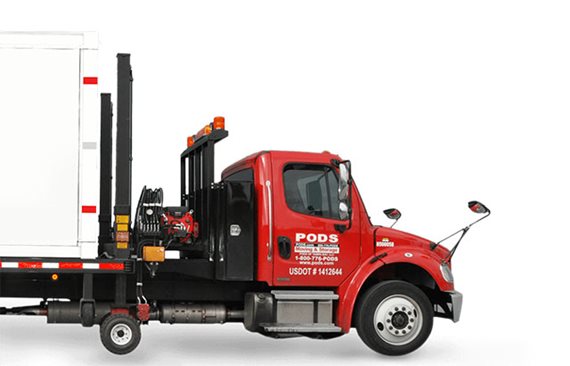 Choose the service you need