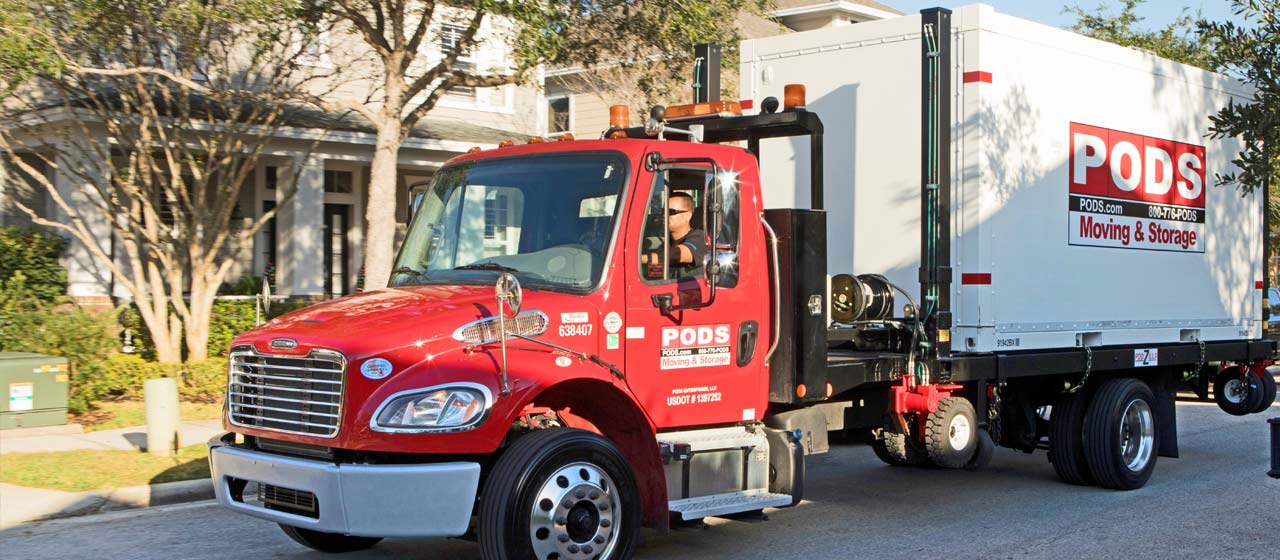 COVID-19 Service Updates
We are open as an essential business, and our team is here to support you.
Here at PODS, the health and safety of our associates and customers is a responsibility we take very seriously. Like you, we are staying on top of information from the U.S. Centers for Disease Control and Prevention, the Public Health Agency of Canada, and government officials related to Coronavirus (COVID-19).
As an essential business, we are committed to being there for you and providing no-contact moving and storage solutions.
Have questions? Need a quote? We are open, and can help you. Get an online quote or call us at (855) 706-4758.
Our Team is here to support you today and everyday@Model.Title.HeadingType>
The world is a bit different right now, but you can still count on our associates to be there for you.
SAFETY & SOCIAL DISTANCING MEASURES:
PODS is doing our part to help take care of our associates and customers by implementing the following health and hygiene protocols:
Customers do not need to meet and greet their drivers. As a contactless service, PODS portable containers are delivered using the instructions customers provided when booking their orders. If there are any questions when the driver arrives, they will call the customer.
Drivers can no longer go into containers with customers to do a walkthrough. Instead, please refer to our packing and loading tips.
Our call center associates remain available to help you while they work remotely from home.
For our associates, we are reinforcing frequent and thorough hand washing as well as using alcohol-based hand sanitizer.
If an associate is not feeling well, they are required to stay home.
Regular sanitation of high-contact areas such as container door handles, locks, etc.
All customers are encouraged to sign their rental agreements and other required documents electronically via their online accounts.
Contactless services are available for unloading through the hourly labor providers we can connect you with.
SERVICE UPDATES:

While there is a lot of uncertainty surrounding COVID-19, we can assure you we are doing all we can to deliver the best possible customer experience.
The federal government has identified more than a dozen Critical Infrastructure Sectors, one of which is Transportation Systems. As an organization with trucks and commercial vehicles that can help move goods through the country in these challenging times, PODS is included in the Transportation Systems Sector; therefore, we do not anticipate any major service disruptions due to recently issued executive orders in several states and areas.
Be sure to plan ahead. Summertime is always a busy season for moving – and it's especially busy now during these challenging times. As a result, our calendars are filling up more quickly than ever. As dates are subject to availability, we recommend scheduling your container deliveries, pick-ups, and moves as soon as possible – at least 7 days in advance.
Customers seeking access to their containers at a PODS Storage Center facility are welcome to do so. Please schedule an appointment by phone at least 24-48 hours in advance. Once scheduled, the customer's container(s) will be temporarily placed outside the PODS facility in an area that accommodates customer access and social distancing protocols.
We hope you understand some service delays are possible as we continue monitoring the ongoing situation. If the delivery and/or pick-up of your container(s) needs to be rescheduled, you will be notified and updates will be shared as more information becomes available.
Please continue to check this page, and follow PODS on Facebook, Twitter, and LinkedIn, for future updates. As always, we value your business, appreciate your patience, and thank you for your understanding.
HEALTHCARE FACILITY, GOVERNMENT, AND BUSINESS SUPPORT:
Maximize patient care space at hospitals and healthcare facilities by utilizing PODS containers for temporary on-site storage. Additionally, other types of businesses can utilize our storage containers to store excess inventory to maintain social distancing standards.
PODS is also one of the few businesses where little to no human-to-human interaction is required, and our portable containers can be used to move and store medical supplies, sanitation products, and other critical resources businesses and local organizations need in their efforts to help our communities stay safe and healthy.
Learn more by visiting our Healthcare Solutions page.
FREQUENTLY ASKED QUESTIONS
Is your call center open? Is a moving and storage expert available to answer my questions and provide me with a free quote?
Absolutely! While our Customer Care Associates are working safely from home, they remain committed to providing great service to you. They are available to support you by phone from 8 a.m. – 10 p.m. ET Monday-Saturday and 9 a.m. – 6:30 p.m. ET Sunday. You can reach them at (855) 706-4758.

Do I need to meet my driver when they are delivering or picking up my container(s)?
As PODS is a no-contact service, you do not need to meet and greet the driver delivering or picking up your PODS container. In fact, you don't need to be present at all. The driver will use the instructions you provided when booking your order. If there are any questions when the driver arrives, he or she will call you to discuss by phone where the container can be safely placed.
Is PODS taking any precautions? If so, what are they?
Out of concern for every one of our associates and customers, we are taking several precautionary measures. Most importantly, we are a no-contact service. We are also regularly sanitizing high-contact areas such as door handles and locks. Click here to view our safety and social distancing efforts.
My moving/storage plans have changed. What should I do?
We understand these are uncertain times and your plans may change. As always with PODS, you have flexibility if you need to adjust your schedule. With our pay-as-you-go pricing, you can keep your container for as long as you need. Updating your delivery and pick-up dates is easy – just give us a call at (855) 706-4758.
Is it safe to move or store my belongings right now?
Health officials say social distancing is one of the most effective ways to avoid catching or spreading COVID-19. That said, look for moving and storage solutions where little to no human-to-human interaction is required, like PODS. Consider purchasing new boxes versus using recycled boxes, and instead of used moving blankets, buy new ones or use your own blankets to protect your furniture. Click here for our blog post with more tips.
Can I still access my container(s) at a PODS Storage Center to get some of my belongings?
Yes, you can. Please schedule an appointment by calling (855) 706-4758 at least 24-48 hours in advance. Your container(s) will be temporarily placed outside the Storage Center in an area that accommodates social distancing. Additionally, unlike a self-storage facility, there are no door knobs to touch, elevator buttons to push, or being in close quarters with others also trying to access their belongings.
Can I still hire someone to pack and load/unload my PODS container(s)?
Contactless unloading is available from the labor providers we can connect you with. Learn more here.
What Our Customers Are Saying
"Everyone, and I mean everyone, I spoke with from customer service to the driver was kind, friendly, and pleasant to speak with. Customer service was knowledgeable and answered my questions quickly – even the last associate I spoke with on April 6th who was working from home due to COVID-19! Can't thank everyone enough for making my move go so smoothly during a difficult time!"
"I was so truly grateful to PODS. I was not expecting to move for two more weeks, but as the coronavirus intensified, I became concerned that all businesses may be shut down. I was frantic that I would have a huge empty home and not be able to get my items for weeks. I called on a Friday afternoon and you arranged for my PODS containers to be delivered the NEXT day—on Saturday morning. Both of my PODS containers were delivered on the same day and I am forever grateful. I would never hesitate to refer friends to use PODS for their storage/moving needs!"
Coronavirus Resources From Our Blog
Last Updated: 06/02/2020 11:00AM EST
Let's Get Started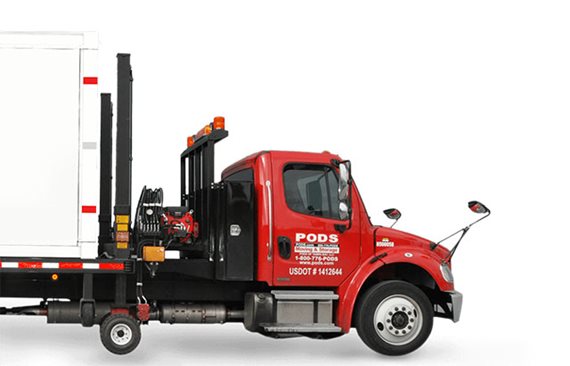 Choose the service you need