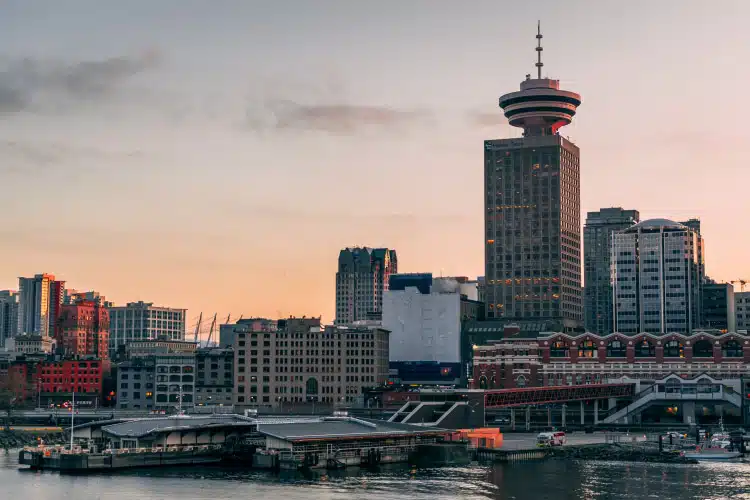 5 VANCOUVER NEIGHBOURHOODS TO PUT ON YOUR RADAR
by
PODS
Posted on November 10, 2021
Moving to Vancouver? Lucky you. Whether you're relocating for work, school, a well-earned retirement (or just the jaw-dropping landscapes and milder Vancouver weather), you're headed to one of the best cities in the world. In fact, there was a spike in Canadians moving to Vancouver during the pandemic, which LinkedIn reports may be due to a shift in prioritizing work-life balance, fitness, and relaxation – all pursuits that Vancouver can easily offer.
So now the only question is: Which is the best area to live in Vancouver? There's no better place to start your search than with these five awesome Vancouver neighbourhoods that may have slipped under your radar.
South Cambie (Something for Everyone)
It's hard to believe a tiny neighbourhood like South Cambie can pack in so much. You'll find an array of mom-and-pop shops, bars, boutiques and restaurants – and even Langara College, one of British Columbia's leading undergraduate institutions. Expect to find all the vibes here from boho to business — with beautiful homes on picturesque tree-lined streets just steps away from shopping and entertainment. Home to a mix of young professionals, families, and affluent empty nesters, South Cambie is generally considered one of the safest Vancouver neighbourhoods, thanks in part to its small community. With the Canada Line, business commuters can easily head downtown or to the airport, with easy transfers to Metro Vancouver. Fun fact: City Hall is located in South Cambie and not downtown Vancouver. Expect home prices to vary greatly from about $580,000 all the way to $10 million. The average rent for a 1-bedroom apartment is about $2,000.
Lynn Valley (Family-friendly)
Wedged between Mount Fromme and Mount Seymour, Lynn Valley practically beckons to families with its tranquility and proximity to nature. Easy access to woods, trails, and waterfalls makes it a little slice of suburban paradise for parents, kids, and maybe most of all, the family dog. What's more, it's home to Lynn Headwaters, Metro Vancouver's largest regional park with over 40 km of hiking trails. Need to run some errands? Lynn Valley Centre offers just about everything including grocery shops, bakeries, a meat market, garden centre, and more. You'll find many public and private schools in the area as well as a variety of real estate options such as luxury homes, custom homes, condos, and townhomes. Home prices range from $550,000 to $3.4 million, while the average rent for a 1-bedroom apartment in North Vancouver is about $2,100.
Grandview-Woodland (City Vibes)
If you're wondering, "What is the hipster area of Vancouver?" or yearning for a slightly quieter version of city living, Grandview-Woodland may be the spot for you. From historic to hipster, it's said to have the eclectic appeal of trendy Mount Pleasant combined with a spark of downtown energy. A central location with affordable rentals, it's easy to see why National Geographic voted it Vancouver's Neighbourhood to Explore in 2018. One of its most iconic attractions is Commercial Drive (locally called "The Drive"), which is known as one of the best shopping, dining, and nightlife districts in the city. You'll also see the ethnic diversity of the neighbourhood come alive in the shops and restaurants here. Oh, and a taste of nature isn't far away either – this area reaches south to Trout Lake beach and park. Home prices range from about $570,000 to $2 million while the average rent for a 1-bedroom apartment is about $1,600.
Lower Lonsdale (Best of Both Worlds)
Known as The Shipyards District, Lower Lonsdale is one of North Vancouver's oldest neighbourhoods. But today this historic gem is growing fast with many new condo developments and residents that range from younger to middle-aged. Revitalized with independent shops, restaurants, and breweries, it's energetic, yet not as hectic as the city. Speaking of which, the heart of downtown Vancouver is just a 15-minute ride away on the Seabus. That gives you the advantage of a quick commute, while your home base is a quieter haven complete with beautiful waterfront views. Lonsdale Quay Market also deserves a mention here. Popular with locals and city-dwellers who make the trip over, this amazing market offers over 60 food vendors, retail shops, boutiques, and restaurants. Home prices can range as low as $340,000 to as high as $8,000,000, while the average rent for a 1-bedroom apartment is just over $2,000.
Steveston (Old World Charm)
Already a winning choice, Steveston recently beat out Mount Pleasant to be voted Metro Vancouver's best neighbourhood by CBC readers. This residential suburb of Metro Vancouver is located in the southwest corner of Richmond, where the Fraser River meets the Pacific Ocean. Often likened to a movie set, the scenic fishing village brings back that small-town feel complete with friendly passersby. That's one of the many reasons you may want to raise a family or retire here. Home to the largest fishing harbour in Canada, you can watch the boats as you stroll down the main street or visit the museums and waterfront parks. And although it feels far removed from city life, downtown Vancouver is just thirty minutes away. Real estate is varied with houses, low-rise condos, and townhouses that range from about $520,000 to $3.3 million. In Richmond, the average rent for a 1-bedroom apartment is about $1,800.
Before you make a move…
Now that you have some exciting prospects to consider, let's make sure the actual process of moving doesn't halt your momentum. It's no secret that full-service movers come at a premium. And while DIY may sound tempting, the cost of driving a rental truck (think insurance, fuel, lodging…) really adds up – and who really wants to drive that truck? With a PODS container, you can pack at your own pace, then have a driver deliver your stuff to your new home in Vancouver whenever you're ready. It's that easy. And ocean-breezy.
---
Talar Sakarya is a freelance writer based in Toronto. Eternally curious and restless, she loves to travel and ranks Italy, Ireland, and Indonesia as her top three favourite destinations.
Get a Quote
Choose the service you need
Comments
Leave a Comment
Your email address will not be published. Required fields are marked *