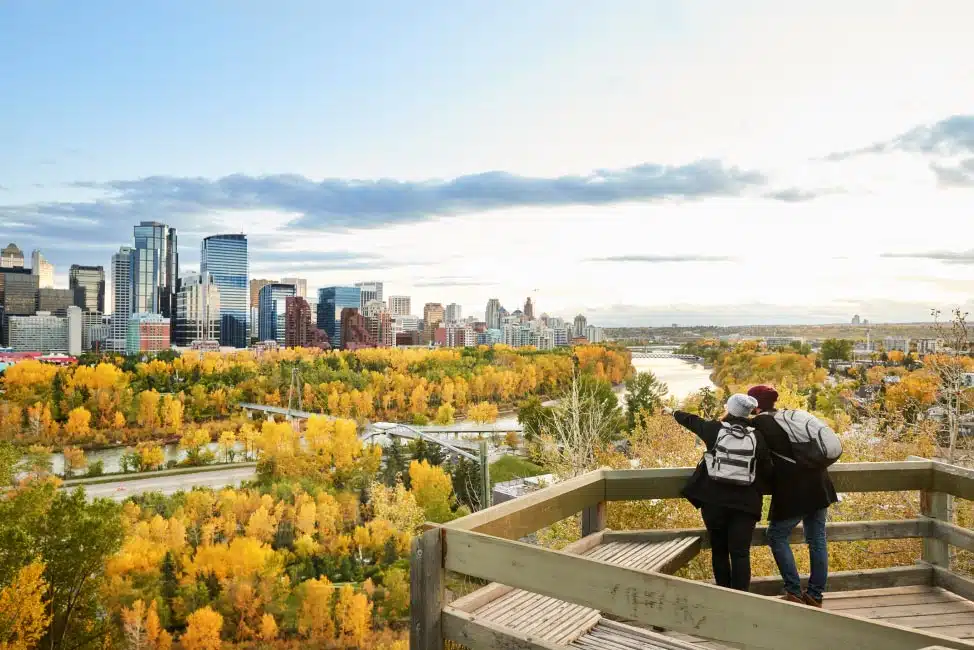 The Best of The West: Discover 10 of the Best Calgary Neighbourhoods
Interested in moving to Calgary? We don't blame you! It's clean and picturesque, with plenty to see and do. And even though it's host to nationally acclaimed annual events — like the Calgary Stampede and the Calgary International Film Festival — the city, as well as the best neighbourhoods in Calgary, still manages to maintain its characteristic small-town charm. No wonder Calgary was once called the Heart of the New West.

When it comes to lifestyle, outdoor recreation dominates in Calgary, especially with Banff a mere hour-and-a-half away. You'll find everything from fishing to mountain biking to horseback riding. Calgary weather boasts summers that are comfy and winters that are cold and snowy, but the temps rarely reach below -10°C or above 30°C. You can expect lots of sunshine year-round, and even the long winter is more enjoyable, thanks to all the great ski resorts in the nearby Rockies.

One interesting tidbit? Calgary proved resilient to market changes during the housing boom following the pandemic, according to Moneysense. And home buyers from provinces with significantly higher housing costs continue to move into the area, contributing to the market's strength. Combine that with the fact that Alberta has no provincial sales tax, no payroll tax, and no health premium, and you can understand what's fuelling the appetite for the area.
Sure, it's easy to decide that Calgary's the place for you. But when it comes to specific neighbourhoods in Calgary, picking the perfect one may be a challenge. Want to make it a little easier on yourself? Read on to explore our top ten picks for the best Calgary neighbourhoods.

Planning a move to Calgary? Start by getting a quote from PODS.
Exploring the Best Neighbourhoods in Calgary: Where Community and Comfort Meet
1. Altadore
Average rent (one-bedroom):
$1,750
Average home value:
$821,000
Great for: Families, outdoor enthusiasts, proximity to parks, family-oriented community, local amenities, urban-rural blend
Located in southwest Calgary, Altadore borders the Elbow River and features amazing parks, like River Park and Sandy Beach. A blend of urban and rural living, it's very family-oriented and located in the coveted Marda Loop area — one of Calgary's most bustling outdoor shopping and dining districts, featuring over 150 eateries and retailers. Families can take advantage of local amenities like the South Calgary Outdoor Pool, skating rinks, the Giuffre Family Library, and The Military Museums — dedicated to preserving the memories of those who served in the Canadian Armed Forces' Army, Navy, and Air Force. Moreover, Altadore has been voted Calgary's Best Neighbourhood for Young Families by Avenue Calgary Magazine. And did we mention that commuters love the proximity to Downtown Calgary?
2. Beltline
Average rent (one-bedroom):
$2,000
Average home value:
$361,000
Great for: Young professionals, urban living, nightlife, walkability, access to amenities, proximity to Downtown Calgary
One of the hippest (and most popular) neighbourhoods in Calgary, this bustling inner-city community is southwest of Downtown, which makes commuting to work a cinch. It's home to 17th Ave, a retail and entertainment district packed with shopping, amenities, yoga studios, and a bustling nightlife. You can channel your inner interior decorator in the design district with its unique galleries and furniture shops. And, full of the energy that young urbanites crave, Beltline offers many condos and apartments for sale or rent, along with a small number of houses. It also has family appeal for parents who don't mind sacrificing space to have amenities at their doorstep. Added bonus? There's an elementary, junior high, and high school nearby.

Q: What is the safest part of Calgary to live in?
A: Aspen Woods, Elbow Park, Springbank Hill, Tuscany, West Springs, and Edgemont are some of the safest neighbourhoods when it comes to living in Calgary, based on their low crime rates per capita.These areas offer a sense of security and are popular choices for families and individuals seeking peace of mind.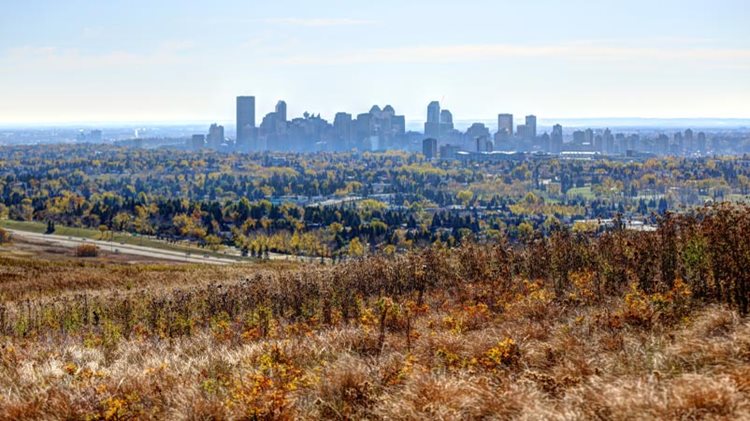 View of the city from Nose Hill Park
3. Edgemont
Average rent (one-bedroom):
$1,225
Average home value:
$728,500
Great for: Families, green spaces, safety, community-oriented living, access to parks and outdoor activities
If an abundance of green space is a must, then consider this unique hilltop neighbourhood located in northwest Calgary. Edgemont surrounds Edgemont Ravine, the network of ravines located in northwest Calgary, and provides pathways for running and cycling. It also offers easy access to Nose Hill Park — one of the largest urban parks in Canada, with sweeping views of the city. Said to be one of Calgary's safest neighbourhoods, it's very family-oriented and has an elementary and junior high school in the area. And amenities are just a short drive away at Country Hills Village — a shopping centre with everything from spas and restaurants to medical offices and car care shops.
4. Brentwood
Average rent (one-bedroom): $1,400 - Downtown pricing because it's so close
Average home value: $521,000
Great for: Families, students, peaceful living, access to parks, good schools, community engagement
It's easy to see why Calgaryhomes.ca placed Brentwood at the top of its 2023 ranking of Calgary's best neighbourhoods. Residents say the large presence of family-owned businesses and an abundance of community volunteers contributes to Brentwood's unique spirit. Located just outside the inner city, it's close to Nose Hill Park and the University of Calgary. It also offers easy transit options, thanks to the local CTrain station and bus routes that run through the area. And with several great schools to choose from, it's ideal for families looking for a well-established and peaceful neighbourhood, as well.

Q: What is the best area of Calgary to live in?
A: That would be Brentwood, according to Calgaryhomes.ca's 2023 rankings of Calgary's best neighbourhoods. In fact, Brentwood was awarded Avenue Calgary Magazine's "Best Neighbourhood" title for 2019 and 2020, as well. Having ranked high on the Calgary best neighbourhoods livability score year after year, we sense a trend here...
5. Upper Mount Pleasant
Average rent (all sizes):
$1,550
Median home sale price:
$630,000
Great for: Families, peaceful living, community engagement, proximity to parks and amenities, mixed housing options
Nestled in the northwest quadrant of Calgary, Mount Pleasant offers a cozy and close-knit community atmosphere. Its tree-lined streets and parks provide a serene backdrop, while its proximity to downtown, Confederation Park, and the Jubilee Auditorium ensures convenience. Upper Mount Pleasant is a favourite among urbanites looking for a balanced lifestyle and architecture nerds who love its mix of charming character homes and modern developments.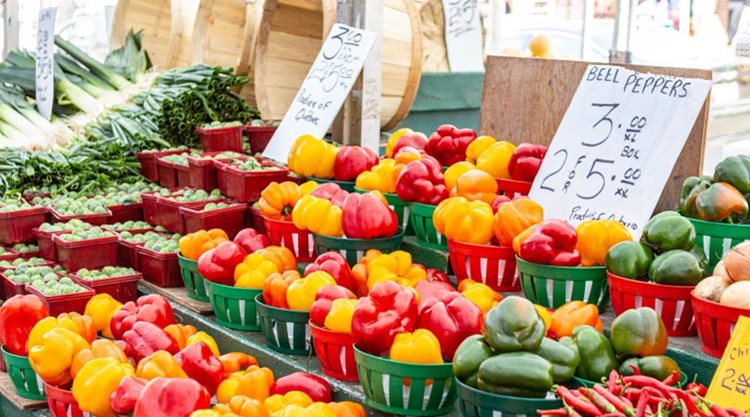 6. Bridgeland
Average rent (one-bedroom):
$1,150
Median home sale price:
$381,800
Great for: Families, urban village feel, walkability, local shops and eateries, proximity to Downtown Calgary, historic charm
Prefer a small-town feel in a big city? Just northeast of Downtown Calgary, this highly walkable community has a quaint main street lined with fantastic cafés, diners, and specialty grocers (with locally sourced ingredients). If you're drawn to an eclectic vibe, you'll find it here. Once referred to as "Little Italy" for its Italian restaurants and accumulation of Italian immigrants, the area is also teeming with local spots, offering a variety of cuisines and flavours, including the Blue Star Diner — serving Canadian and global comfort fare — and IKUSA Izakaya & Tokyo Market — offering ramen, sushi, and grilled Japanese favourites. Close by is Bridgeland Distillery, award-winning craft makers of premium spirits. Bridgeland Riverside Farmers' Market runs from June to October, and the area is also home to the famous Calgary Zoo, Canada's second largest zoo. The best part? This neighbourhood has several new condo developments that attract many young urbanites and retirees.
Q: What is the richest area in Calgary?
A: The neighbourhood with the highest cost of living in Calgary is Upper Mount Royal (around 1.5 times higher than Calgary, in general), but Roxboro comes in a close second.
7. Kensington
Average rent (one-bedroom):
$1,200
Average home value:
$506,700
Great for: Young professionals, creatives, arts and culture, trendy shops and cafes, walkability, entertainment, vibrant atmosphere
Kensington, located in northwest Calgary, is a vibrant and walkable neighbourhood known for its eclectic blend of shops, cafes, and entertainment options. This trendy area is a hub for artists and creatives, with galleries and theatres enriching the cultural scene. Check out the delicious combo of craft beer and craft pizza at The Mash or meet up with friends at the quaint Kensington Pub for a pint. Whether you're exploring the boutiques or enjoying the live music venues, Kensington is brimming with energy.

Q: What is the most luxurious neighbourhood in Calgary?
A: Upper Mount Royal is known for being one of the most luxurious neighbourhoods in Calgary. With its stunning architecture, large estate homes, and exclusive amenities, it has attracted affluent residents and has a reputation for upscale living.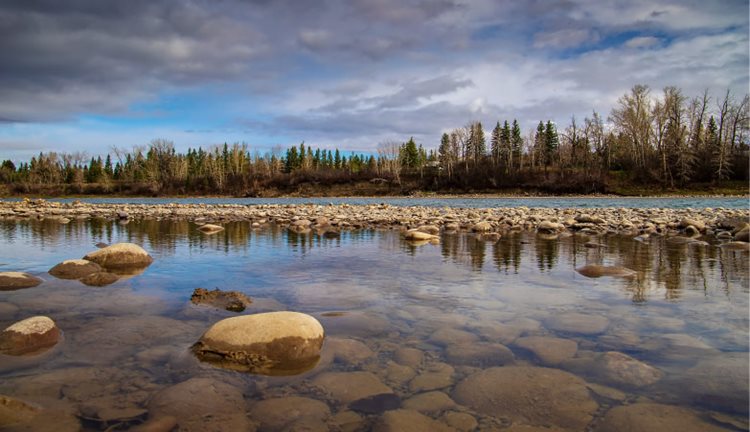 Bow River
8. Crescent Heights
Average rent (one-bedroom):
$1,125
Average home value:
$638,100
Great for: Charming cottage-style homes, tree-lined streets, boutique shopping, quirky features, artisan food sellers, historic vibes
In addition to its charming architecture and unique offerings, Crescent Heights boasts another set of alluring features that make it a standout neighbourhood in Calgary. Residents and visitors can enjoy the famous paved and pathway system on Crescent Heights Hill, which offers incredible scenic views of the city and beyond. Moreover, the neighbourhood's location along the embankments of the Bow River provides an opportunity to explore nature and enjoy the serene beauty of the river's surroundings. With its blend of nostalgic charm and engaging outdoor experiences, Crescent Heights truly offers a well-rounded and captivating living environment.
9. Hillhurst
Average rent (one-bedroom):
$1,225
Average home value:
$522,000
Great for: Families, urban living, historic charm, walkability, access to parks and river pathways, local shops and dining
Situated in the inner city, Hillhurst offers a mix of historic charm and modern amenities. This pedestrian-friendly neighbourhood features a bustling main street — 19th Street — lined with shops, restaurants (like the incredible
Muku Japanese Ramen
), and local businesses. Its proximity to the Bow River pathways and parks adds to its appeal, making Hillhurst a sought-after destination for active individuals and families alike.
10. Currie
Average rent (one-bedroom):
$1,150
Average home value:
$1,499,000
Great for: Modern living in a historic setting, close-knit community, accessibility to amenities, unique blend of residential and commercial spaces
If you're looking at a Calgary neighbourhoods map, Currie is located directly southwest of downtown. In the heart of historic Calgary, Currie offers a modern twist on urban living. With its roots traced back to the 1970s, Currie embodies the principles of New Urbanism, prioritizing walkability, front porch gatherings, and accessible communal spaces. Formerly a Canadian Forces base, Currie's transformation into a vibrant community showcases thoughtful urban design and sustainable living. Take a tour of the Wild Rose Brewery, an old Air Force hangar left over from Currie Barracks' time as a military base. With a variety of housing options, retail spaces, and acres of parks, Currie seamlessly blends the contemporary with the nostalgic.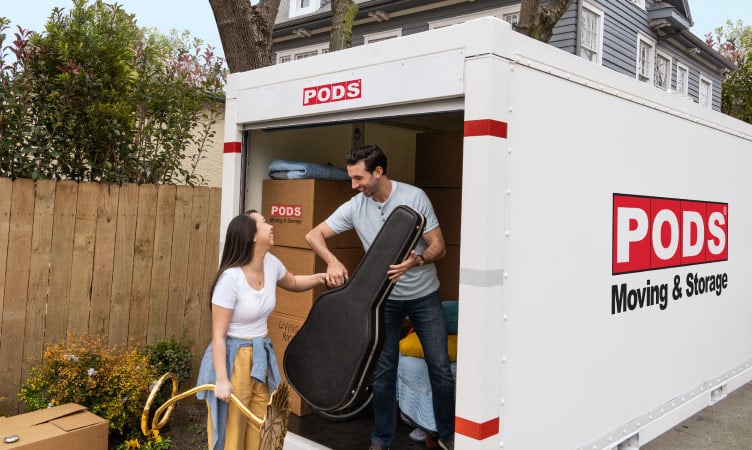 Moving to Calgary
Calgary makes a great case for those searching for solutions to that elusive work-life balance challenge. Offering all of the amenities of a big city — from shopping to culture to a good transit system — its relatively compact size and perfect location also allow for easy escapes to fresh air enjoyment. All told, Calgary presents wonderful options that young professionals, families, and even retirees will value.
Did any of our favourite Calgary neighbourhoods catch your eye? Make life easy for yourself and let the professionals expertly transfer your stuff there. PODS Moving and Storage delivers a container right to your driveway, so you can pack and load on your own time. Then, it's delivered straight to your next home. And if you need some extra time to find your perfect place, no problem. Storage is built in — keep it in a secure PODS Storage Center until you're ready.
Still thinking about where you want to call home? Visit the PODS Blog for guides to the most affordable major Canadian cities as well as neighbourhood guides for Edmonton, Vancouver, Toronto, and Halifax.


Editor's note: For ease of reading, monthly rental prices were rounded to the nearest $25 CAD and home values were rounded to the nearest $100 CAD.

Karen Bodkin is a Canadian freelance writer who is a frequent contributor to the PODS Blog. When she's not writing, you can find her exploring the great outdoors.

Get a Quote
Choose the service you need
Comments
Leave a Comment
Your email address will not be published. Required fields are marked *