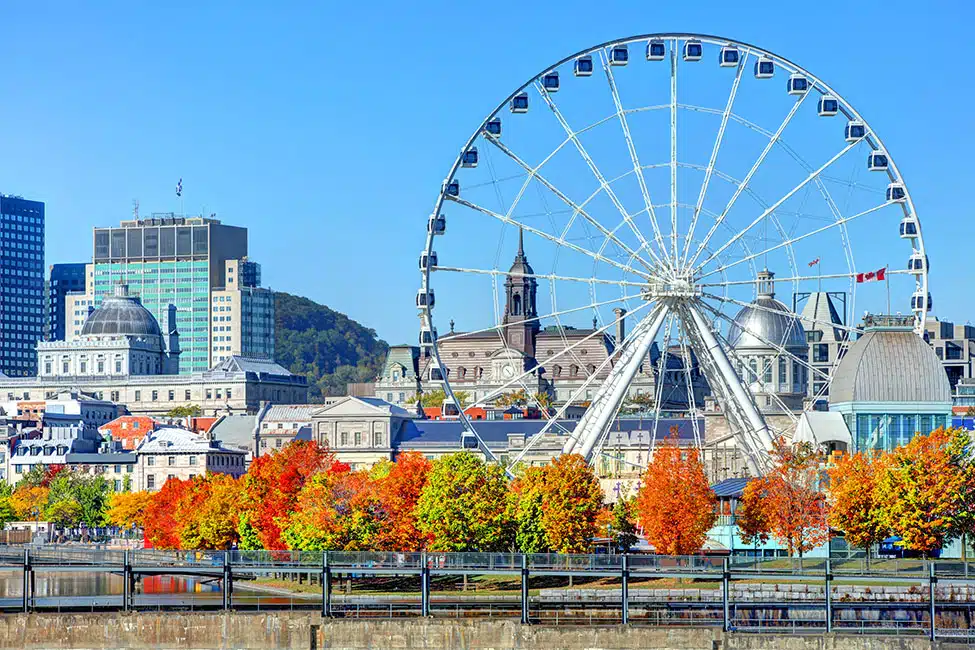 Montreal's Best Neighbourhoods from Homey to Happening
by
PODS
Posted on December 28, 2021
Hailed as one of the best cities in Canada, Montreal is a great place to call home. Ask its residents what makes the city so livable and you'll hear a plethora of reasons like the incomparable food scene, stunning historic architecture, or the joy of skiing on Mount Royal. Often compared to Europe, it's filled with charming districts, such as Old Montreal, that sweep you away with their cobblestone streets and majestic sights like the Notre-Dame Basilica. There's always something exciting to do, whether it's attending a gallery exhibition, enjoying a musical act, or heading out to fun annual events like the International Jazz Festival and Igloofest. And, of course, it's home to one of the most celebrated hockey teams in Canada – The Montreal Canadiens. You probably already know it's a bilingual city, so be prepared to be greeted or served in French while out and about.
Moving to Montreal can be a little intimidating if you're not sure where you'll be living — so we've put together a breakdown of our favourite Montreal neighbourhoods to make the journey a little bit easier. Allons-y!
How Much Will Housing Cost Me?
According to Global News, the median price of a single-family home in Montreal in November, 2021 was $525,000, whereas a condo came in at $374,000. Montreal has historically offered lower rents than other large cities and Numbeo lists the average rent for a 1-bedroom apartment in Montreal's city centre at around $1,290 a month – that's about $700 more in your pocket than if you were paying Toronto's relative monthly rent of $2,000.
The cost of living in Montreal may be a pleasant surprise (or not), depending on where you're relocating from. In Mercer's 2021 Cost of Living Survey, Montreal was ranked the third most expensive city in Canada after Vancouver and Toronto. While Calgary and Ottawa were rated the most affordable and least expensive of these five major Canadian cities.
Now that you know what to expect, let's explore the unique characteristics of some of Montreal's most popular neighbourhoods.
Mount Royal
Called "The Garden City," this upscale neighbourhood is a little haven in the heart of the island. Homes here tend to be very spacious and more expensive on average compared with greater Montreal. Residents take pride in their neighbourhood and it's apparent by the beautifully maintained green spaces and flowerbeds around town. And leisure time with the family has never looked better. There are several parks in the area and the local indoor/outdoor skating arena is open year-round — all with a picturesque backdrop of the town's namesake, Mount Royal, in view. Plus, you'll find everything from yoga to art classes offered in the T.M.R. Recreation Centre in the heart of town.
Bonus: there are two subway lines nearby to connect you to greater Montreal anytime.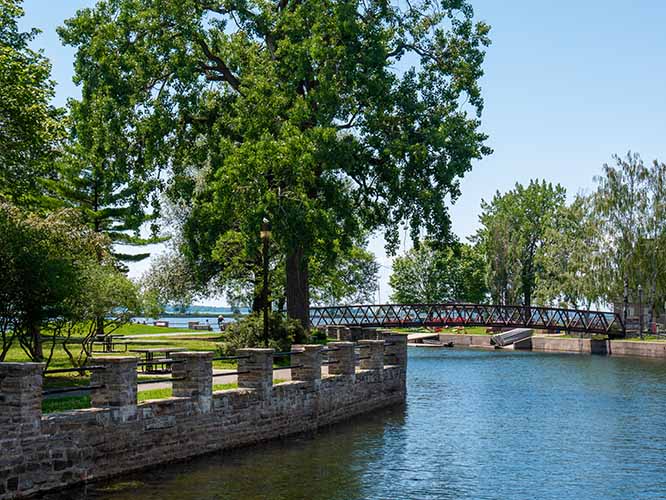 Saint-Henri
Having gone through a revival, this vibrant area offers everything from beautiful parks and architecture to quaint eateries and shops. Modern mixes with hipster here – you'll see many hints of its industrial past, like old factories transformed into upscale condos. Who lives here? Everyone from urban professionals to students to families. It's surrounded by the tranquil Lachine Canal that beckons you for a leisurely walk, bike ride, or waterfront picnic. You'll also be right by the Atwater Market (one of Montreal's largest farmers' markets) and Notre-Dame Street lined with amazing restaurants and bars.
Families take note: there are elementary schools and high schools in the area.
Beaconsfield
A union of nature and city amenities, Beaconsfield is on the west side of the Island of Montreal. Laid back with a small-town vibe, it offers an abundance of green space and plenty of public recreation including a local hockey arena. There is also a community library and many independently owned shops and restaurants. All this and more makes it a great place to settle with the family. Be sure to take advantage of your proximity to two beautiful lakes – Lac St-Louis and Deux Montagnes – and the glorious sandy beach at Cap-Saint Jacques. Like most of the West Island, the majority of the residents here identify as Anglophones.
Pro Tip: Coordinating a big family move over a long distance can be extra challenging and flexible options might make your life easier. PODS Moving and Storage makes moving easy with portable storage containers available in three sizes. Plus, you can add more containers if you need them. Have a container delivered right to your driveway and pack and load on your own time. Once you're ready to go, PODS will pick it up and drive it straight to you at your next home, or store it at a secure storage centre, whatever is best for you. Keep the container until you're all settled — it doubles as a storage unit.
Little Italy
Food lovers may want to end their search for a new neighbourhood right here. Home to just about everyone from young singles to retirees, Little Italy is a bustling neighbourhood filled with all the restaurants, bakeries, cafes, and gelaterias you could want. But residents would likely agree the biggest draw is Jean-Talon Market – an open-air market with locally grown fruits and vegetables, butchers, bakers, fishmongers, restaurants, and more. The streets have a fast-paced, crowded energy but with a family-friendly appeal thanks to a local elementary school and two lush parks you can escape to for some tranquility.
Le Plateau/Mile End
If you love the buzz of creative energy, consider this artsy, trendy area. It's filled with unique book shops, cafés, and bars intermixed with stylish condos and start-up incubators that were once textile mills and churches. Walk by a side street and you'll soak up more charming sights like colourful houses and spiral staircases. The bustling northern quarter, known as "Mile End", is where the neighbourhood really comes alive day or night. Head here for a Montreal-style bagel, great thrift-store shopping, or to catch a live show at the Rialto theatre. As for the residents, the population is on the youthful side with many students, couples, and young families.
Q: What is the best neighbourhood in Montreal?
A: It's hard to go wrong with your choice. With 19 boroughs divided into a myriad of neighbourhoods each, we can't pick just one. It all depends on your preference — looking for somewhere good for families? Maybe Saint-Henri is right for you. Love the nightlife? Check out Downtown Montreal. In the end, it all comes down to what lifestyle you lead.
Mercier-Hochelaga-Maisonneuve
This lively borough on the east end is home to many of Montreal's significant landmarks. To start there's the Olympic Stadium, where you can catch an exciting sports game or live concert.
Locals love strolling through popular Marché Maisonneuve to pick up produce and other fare. The bustle continues over on Promenade Ontario lined with boutiques and restaurants that range from greasy spoons to chic bistros. Are you more of a nature lover? You'll be glad to hear you'll be close to the Montreal Botanical Garden, conveniently located next to the Planetarium and Insectarium. You'll find a lot of affordable rentals in this young and vibrant area, ranging from industrial lofts to housing co-ops.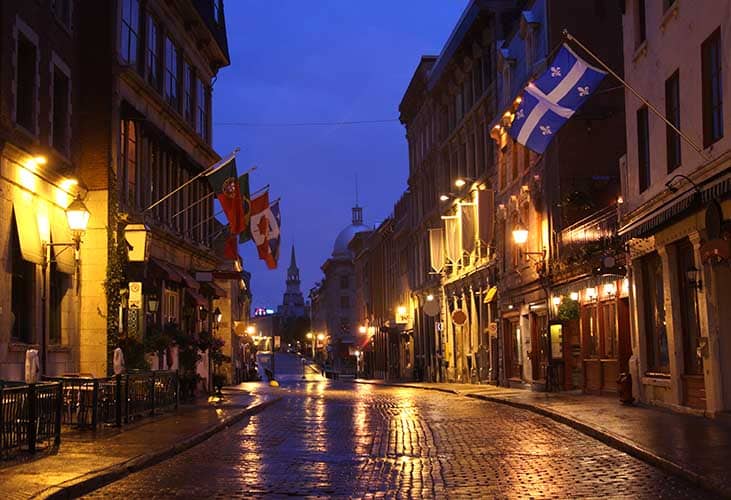 Notre Dame de Grâce
Moving over to the West End, "NDG" is like a little suburban pocket in the city. The multicultural population here includes everyone from students and young professionals to middle-class families and retirees. Stroll around the peaceful neighbourhood and you'll see several highly rated schools, including Concordia University. And families will appreciate beautiful Notre Dame de Grâce Park for its playgrounds, splash pad, and skating rink. Of course, there are also bustling strips like Monkland Avenue – a village-like area with shopping, dining, and entertainment. Whether you're looking for a detached house, condo, or something in-between, you'll find a range of options here.
Downtown Montreal (Ville-Marie)
Do you like your hustle-and-bustle with stunning historic architecture on the side? Living in the walkable (or bike-able) downtown core means having restaurants, bars, and shops at your doorstep. Major attractions include the Quartier des Spectacles and the annual Jazz Festival in June. You'll have easy access to Chinatown and Old Montreal – and just a few blocks east is the Gay Village where you can catch the annual Montreal Pride Parade or the much-sought-after drag show at Cabaret Mado. High-rise living dominates here, making it suitable for students or professionals who don't want to commute. A word of caution: the late hours can get noisy due to proximity to nightlife.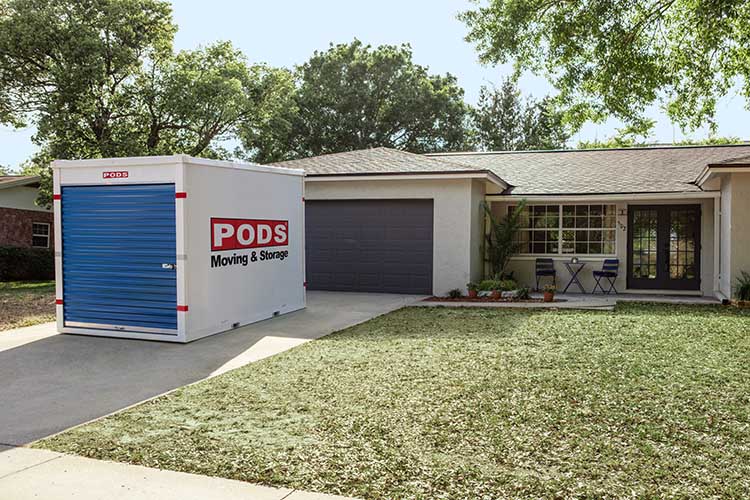 Excited yet? Although there's much more to say about Canada's "Paris," hopefully this peek into some of the most sought-after neighbourhoods helps narrow down your choices. For more resources on moving to Montreal from decluttering your current space for a move to finding your perfect life in Canada, check out the PODS Blog. Now the only thing left is deciding which Montreal neighbourhood is perfect for you. Bon chance!
---
Talar Sakarya is a freelance writer based in Toronto. Eternally curious and restless, she loves to travel and ranks Italy, Ireland, and Indonesia as her top three favourite destinations.
Get a Quote
Choose the service you need
Comments
Leave a Comment
Your email address will not be published. Required fields are marked *