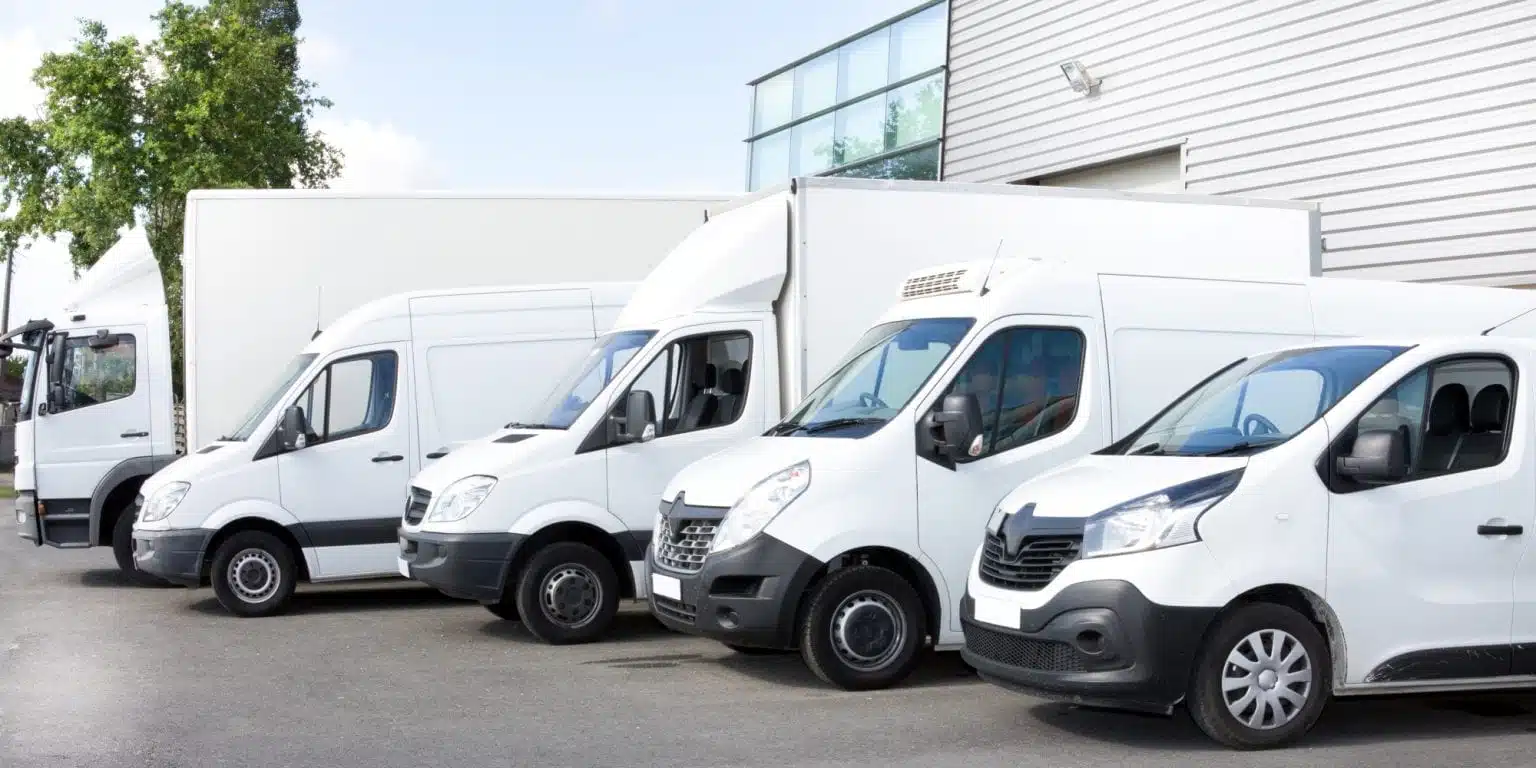 How to Pick the Right Moving Truck Size: All You Need to Know
If you have the time, capability, and DIY motivation, then renting a truck and moving yourself may seem like a no-brainer. Especially if it means saving a ton of cash and giving you more control over the process than you would get with hiring full-service movers. But there's one important factor that could make or break your moving experience: getting the right size truck for the job.
In this guide, we'll help you make that all-important decision. We'll go over all the factors to consider when picking a moving truck, including thinking "outside the box." (Get it?) But first, let's talk about the basics: What are the different moving truck sizes and types available for rent?
Moving truck sizes
There are three main types of rental vehicles that can help you with your self-move: pickup trucks, cargo vans, and box trucks. The size of moving trucks depend on the variety you go with, so if you find yourself wondering, "What size moving truck do I need?," reference these descriptions to get a starting point.
Pickup Trucks
Pickup trucks are great for short, local moves, where you only have a few large furniture items, like a mattress and a kitchen table. You can take the furniture and appliances in the truck and load smaller boxes into your personal vehicle. You can rent pickup trucks from traditional truck rental locations, but they are also available from some hardware stores, like Home Depot.
Cargo Vans
Cargo vans may not look big on the outside, but you might be surprised to see how much fits inside. If you're moving a studio apartment, college dorm, or even a small one-bedroom apartment, you may be able to fit most of your belongings into a cargo van. If you're scratching your head trying to figure out "What size moving truck do I need?" and you live in a studio, a cargo van could be the answer.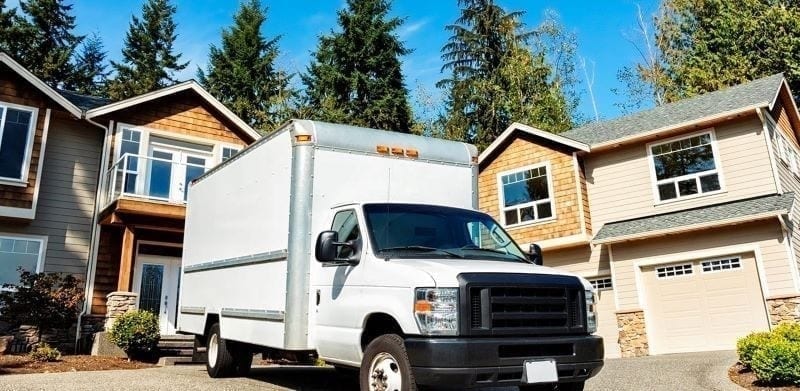 Box Trucks
Box trucks are what most people think of when they hear "moving truck." These are the real heavyweights of self-moving, and they tend to be the best for most moves — especially long-distance ones.
Every company will have slight differences in their rental box truck sizes, even if it's just the height or width of the loading door. But, in general, you'll be looking at a standard moving truck size ranging from 10- to 26-foot box trucks. Here's a moving truck size chart of what truck sizes for moving are recommended for different homes. We've added the equivalent sizes for moving storage containers and storage units, for reference.
Q. Is a 15-foot moving truck big enough?
A: There is no one-size-fits-all moving truck size, but a 15-foot truck is a happy medium for many moves, particularly for a single person. For a studio or one- to two-bedroom apartment, a 10- to 18-foot truck is a typical rental truck size. If you're looking for a more flexible moving solution, though (a one-day move can be stressful), you could also opt for a 10-by-15-foot PODS self-storage unit, so you can pack up over time and then decide to ship the unit to your new home, or put your belongings in storage for a bit.
HOME SIZE / SQUARE FEET
RENTAL TRUCK SIZE
PODS CONTAINER*
SELF-STORAGE UNIT
< 400 sq ft
Small studio apt
Cargo van or
10' box truck
8'**
5'x10'
600 sq ft
Studio/1 BR apt
10', 15', or
16' box truck
8' or 12'
5'x10' or
10'x10'
800 sq ft
1–2 BR apt
15' or 16'
box truck
16'
10'x15'
1,000 sq ft
2 BR apt/home
15' or 16'
box truck
Single 16' or
16' + 8'
10'x15' or
10'x20'
1,200 sq ft
2–3 BR apt/home
15', 16', or
18' box truck
Single 16' or
16' + 8'
10'x15' or
10'x20'
1,600 sq ft
3 BR apt/home
20', 22', or
26' box truck
16' + 8' or
Two 16'
10'x20' or
10'x25'
2,000 sq ft
4 BR home
26' box truck
(may take multiple trips)
Two 16'
10'x30'
*Suggested container sizes are for guidance only. Larger items and how efficiently containers are loaded can significantly impact the size and quantity of containers you'll need. **PODS is constantly upgrading its container fleet and container sizes may vary slightly from one model to another.
Tips for choosing the perfect moving truck size
These rental truck sizes should help you get an idea of what you need, but there's more to consider than just sheer size. Here are six tips to also consider when choosing a moving vehicle.
1. Using a moving calculator can be a game-changer
Comparing moving truck sizes based solely on current square footage or number of bedrooms may not be the most accurate way to decide what to rent. After all, some folks stuff a lot more into 1,000 square feet of living space than others, right? So sometimes it can be helpful to use a moving calculator to help determine the truck size you need.
This tool is available on many moving sites. In fact, on some, you can select the actual items that you're moving from a list and receive a more precise estimate of what size truck you'll need.
Q: Is a 26-foot moving truck big enough?
A: A 26-foot truck is at the large end of moving truck length, so generally speaking, you should be able to fit most of your belongings if you live in a three- to four-bedroom home (for a one- or two-bedroom, you may find the truck is too spacious). If you're asking yourself the question "What size moving truck do I need for a 4-bedroom house?," the answer is likely a 26-foot truck. If you live in a larger home, or if you've lived somewhere for a while and have accumulated lots of loved items over time, you may need to make multiple trips. Alternatively, you could rent that 26-foot truck and rent an additional PODS container on the side, where you can store furniture that may not fit with your new home's style or purpose — if, say, you're a new empty-nester, you may not need those twin beds anymore! A PODS container can stash those nostalgic belongings away for now, or create a temporary space to stash them while you figure out where to donate or sell them.
Q: What can you fir in a 26-foot truck?
A: Okay, but what can you really fit in a 26-foot truck? An example moving truck of that size offers up to 1,700 cubic feet of interior space, which they recommend for loading five to seven rooms worth of stuff. Using a moving calculator, I packed up my imaginary four-bedroom house and was able to fit: 45 large boxes and 20 medium boxes; 4 beds (a king, queen, double, and twin); 4 double dressers; 2 tall bookcases; an entertainment center, 65-inch TV, and sectional sofa; a dining table and chairs; a WFH setup including a desk, chair, and standing monitor; 4 rugs; and a cat tree, bar cart, coffee table, ottoman, piano, and a pool table.
2. Loading efficiently is just as important as choosing the right truck
You can choose the biggest truck in the lot, and it still won't fit all of your stuff if you load it like most people pack a suitcase for a weekend trip. Efficient, safe, and easy loading takes planning. Some of the most important things to remember are to:
Use high-quality packing materials, like new boxes and plastic bins.
Break down bigger items like bed frames and tables whenever possible.
Load your items tightly to avoid shifting.
This is where those Tetris skills come in handy. And packing and loading guides, of course. These guides can show you the best order for loading your big and small items, and also show you how to keep your belongings safe and secure while you're hauling down the highway at 70 miles per hour.
3. Moving can mean multiple trips (and that's a-okay)
If you're just moving down the street — or even across town — consider getting a smaller (and cheaper) moving truck and making multiple trips. This might sound like a pain, but it can cut down on the stress of loading everything at once (and you'll probably enjoy the nice reprieve that the driving time will give your muscles).
Of course, if you're going a long distance, you'll want to make sure you can take everything in one load. Nothing is worse than renting a truck, loading it to the brim, and then realizing that you still have a chest of drawers and four big boxes that didn't fit! Needless to say, it makes sense to size up when choosing a rental truck for long-distance moves.
4. Staying comfortable and confident while driving is a must
Unless you have a commercial driver's license, you're probably not used to driving a ten-ton truck through busy city traffic and onto the freeway. Take your driving comfort level into consideration before choosing a truck that's 20+ feet long -- and check out these moving truck safe driving tips.
And if you're not so confident in your (or your spouse's) driving skills, consider getting a smaller vehicle or looking at other moving options. Which brings us to our next tip. . .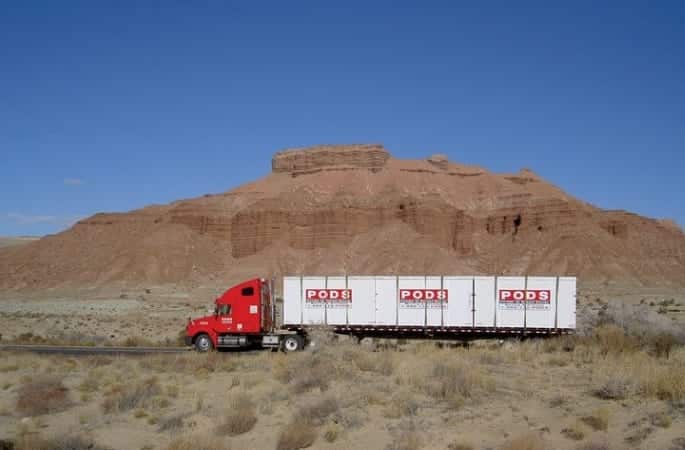 5. Considering other options may make sense for your situation
Sure, renting a truck and moving your own stuff can save you money and give you full control of your move. But before you commit to hauling everything yourself, you might want to consider other options, such as:
Moving storage containers
If you'd rather skip the driving altogether — and get flexible, affordable storage solutions — you might want to opt for a moving container, like those offered by PODS. These secure containers let you pack up your belongings over a longer period of time, and they're shipped directly to storage or to your new home when you're ready.
Full-service movers
Hiring full-service movers makes things a lot easier on you and your family. Movers can pack, load, drive, and unload everything for you. The catch, of course, is that it can cost thousands of dollars, depending on the distance of your move.
A mixture of moving solutions
Sometimes, it makes the most sense to try a combination of more than one moving solution. For example, if you're trying to downsize and declutter as you move, you can consider loading up a moving container and sending it to storage, then loading the rest of your stuff into a box truck and driving it to your new place. Because you're separating items — likely by need or importance — you can devote more time to focusing on getting your new home the way you want it rather than wading through boxes of items that can be organized at a later date.
Other hybrid moving solutions include:
Moving most of your items in a portable container or rental truck and letting movers take care of heavy or fragile items.
Hiring labor help to pack and load your items – or just the heavy stuff — so it's like a full-service move using a container.
Using a portable container and then renting a truck to "finish" the move" for leftover or essential items for use in temporary housing.
6. Going slow and staying safe is the name of the game
The last (and possibly most important) tip we'll give you is this: Take it easy! Moving can be stressful, but it shouldn't be dangerous. If you pack too fast, things might break or get lost. If you load too fast, you could hurt yourself. And if you drive too fast -- well, just don't.
We hope that this guide to moving truck sizes has helped you figure out a little piece of the puzzle. And we wish you a safe and smooth moving adventure, wherever you're going!
---
Easton Smith works as a freelance writer and researcher, reviewing technology trends and the moving industry. He moved all around the continent, from New York to California, before landing back in his hometown of Salt Lake City.
Get a Quote
Choose the service you need
Comments
Leave a Comment
Your email address will not be published. Required fields are marked *