Container delivery times for summer moves@Model.Title.HeadingType>
During the summer months, our calendars fill up quickly and the length between container pick-up and redelivery may take longer. Factors that influence your redelivery date include the distance you're moving, business close days including Sundays and holidays, and extra transit days required for long-distance moves. To schedule, visit MyPODS.com, chat us, or call us when you're ready.
If you are moving long-distance refer to the calendars below that list the business closure and extra transit days for you to keep in mind when planning your summer move. For example, a 1,500-mile move takes seven transit days excluding holidays and extra transit days. So if we pick up your container on June 27 from your original location with transit to your new location starting on July 1, a Saturday, the Fourth of July holiday adds two extra transit days and extends your container's redelivery past seven days. The earliest we can redeliver your container would be July 13th.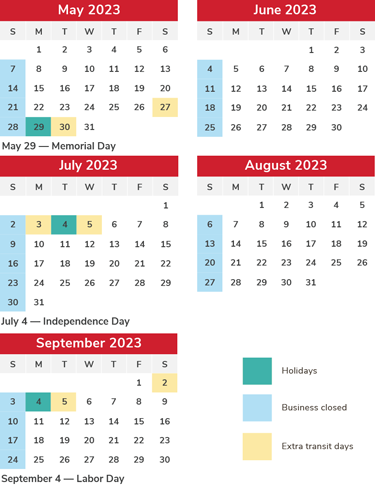 Let's Get Started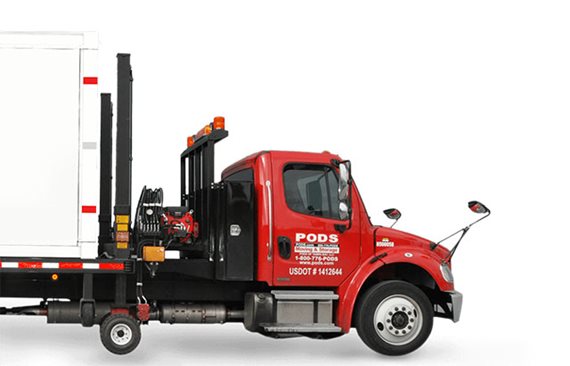 Choose the service you need