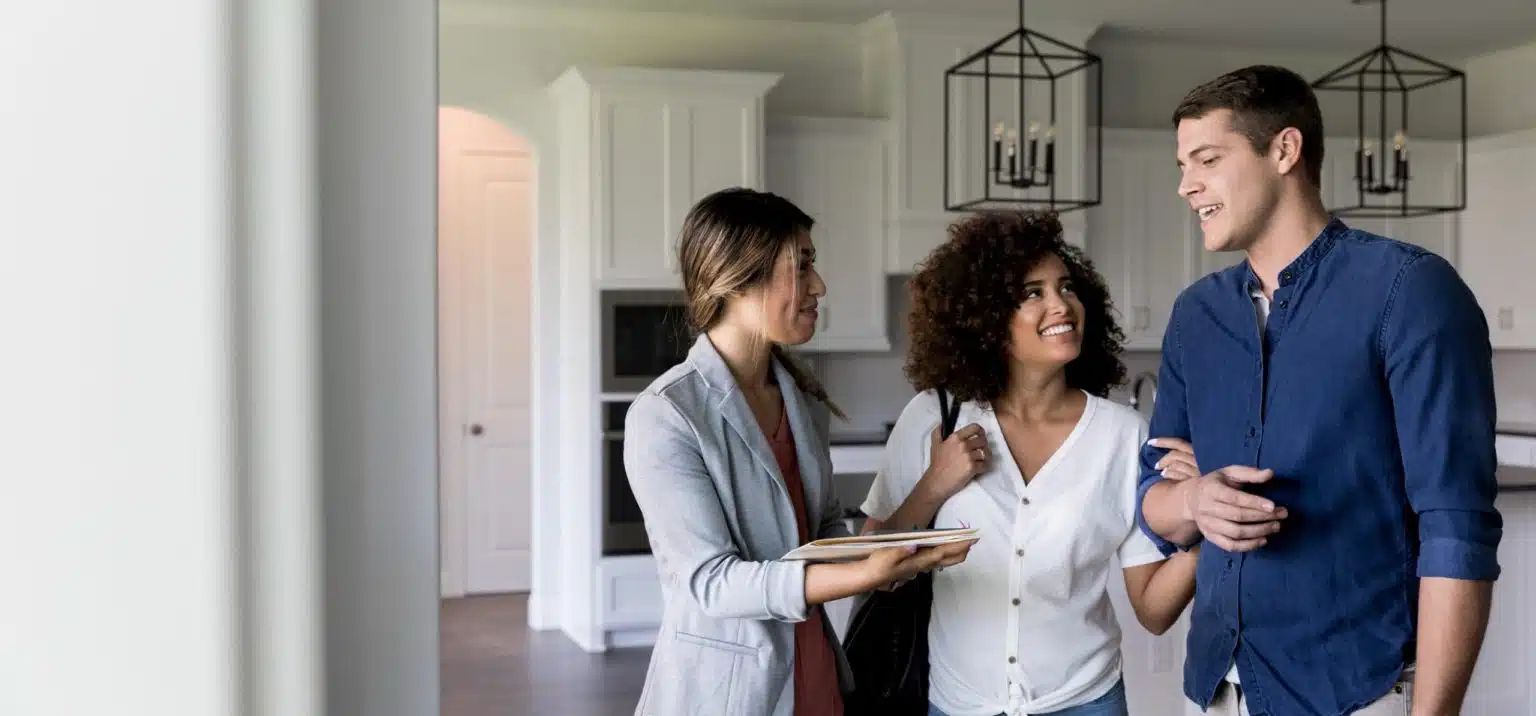 Orlando Realtors Share Secrets on Buying and Selling Your Home
If you're buying or selling a home in a market as hot as Central Florida, hiring the right Orlando realtor is more important than ever.
As tempting as it may be to go solo when you're looking to buy or sell a home, working with a real estate agent is a smarter strategy. And that's doubly true in a market as hot as Orlando, where experts expect 1,500 new residents to arrive every week through the next decade.
With more than 15,000 Orlando realtors, finding the right real estate agent can be a challenge -- whether you've been living in the land of Disney for years, or are hoping to join the thousands moving to Orlando, We decided to help jump-start the process by doing some of the legwork.
First, we checked Zillow for Orlando realtors with the most activity, highest sales, deepest experience, and best client reviews. Next we analyzed their websites and social sites to see what kinds of digital marketing techniques they employ. Then we gave each a call and asked them to share a bit about their approach to real estate and their top advice for home buyers and sellers. We found their answers enlightening, and we think you will, too.
But first, here are some tips for doing your own search…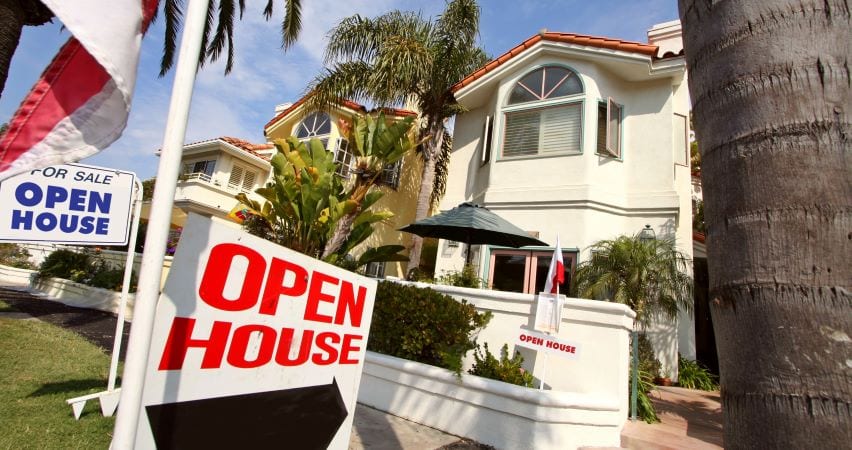 How do I find a good realtor in Orlando?
In addition to the steps we took, here are a few important tips for finding the best agent:
Ask for referrals from friends and family members who've bought or sold property recently. (Resist pressure to hire your cousin or coworker who just got a real estate license.)
Find a Realtor — Capitalized, which means they are a member of the National Association of Realtors.
Look for certifications including the following:

ABR: Accredited Buyer's Representative, with specialized training in representing buyers
CRS: Certified Residential Specialist, with specialized training in residential real estate
SRES: Seniors Real Estate Specialist, with specialized training in working with buyers aged 50+

Cruise around your chosen neighborhood and contact the listing agents whose names appear most frequently.
Attend open houses to get a feel for how you get along with the agent.
Narrow your search to three candidates, request references from each, and interview them.
If you're still undecided, go with your instinct. Chemistry and trust are critical — after all, this is your home we're talking about.
Advice from 5 Top Orlando Realtors
Wemert Group Realty: Jenny Wemert
Experience: 20 years
Average homes sold/transactions annually: 900
Knock-out stat: Last year, with only 53 team members, we helped more than 900 families buy or sell a home, for $273 million in volume.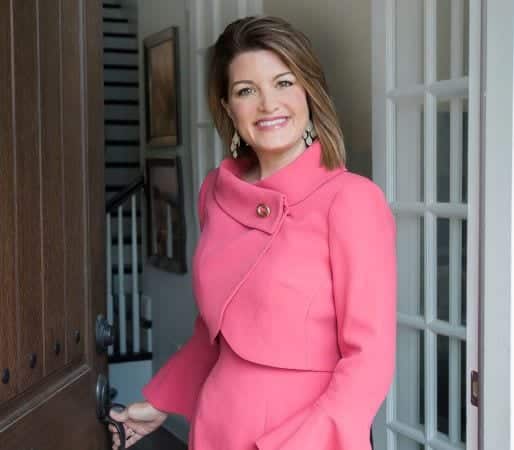 Jenny's top advice for buying a home in Orlando:
With such limited inventory available in Central Florida, you need an agent who will hunt for properties, get creative, and do whatever it takes to find and secure the home of your dreams — for a price that makes sense, given its market value. You need an expert in your corner who knows how to negotiate fiercely on your behalf, win in multiple offers, and strategize with you to help you get what you want.
Jenny's top advice for Orlando home sellers:
Stats matter when you're choosing someone to help you market your most precious asset, where every dollar matters. Would you hire a surgeon who only performs three surgeries per year? We believe you need an expert. We are truly a marketing company that happens to sell homes. Our days-on-market and list-price-to-sales-price ratio is hard to beat, and we can back those stats up with real data. We sell three homes a day and we'd love to help you, too.
What are some of the most common mistakes home buyers and sellers make?
Buyers and sellers will sometimes hire a friend, a neighbor, or an agent who offers the lowest commission. Unfortunately, this often leads to lots of stress — and worse, a loss of time and money. Whether you're buying or selling in this market, you need an expert who cares about crafting your experience and also has the tools and knowledge to problem-solve with you along the way. To get top dollar when selling, or even just to win the house when buying in multiple offers, your agent's expertise and experience matters.
What makes you different?
Our vast knowledge, high level of customer service, and our ability to problem-solve for and with our customers and clients.
How much do you save buyers?
Our expertise saves our buyers time, energy, and stress — and money, too.
Timing can be tricky when you're buying and selling a home, even with the best realtor. Find out how one busy mom used a moving container to conquer her move, when her home went from listing to closing in just 24 days.
Figueroa Team: Veronica Figueroa
Experience: 19 years
Average # of homes sold/transactions annually:
We did 509 in 2019, for $139 million. This year we're on track to sell 800 homes. So every year our business has grown more than 30% year-over-year. We're growing, attracting talent, and reinvesting in our business and our support system so we can service even more families.
Knock-out stat: We're the No. 3 team in the country, ranked by the National Association of Hispanic Real Estate Professionals — and we're so proud to represent diversity. As a female Hispanic team leader, I am proud of that.
Veronica's top advice for buying a home in Orlando:
Look at your real estate agent as a relationship, like you have with your dentist, doctor, and financial advisor. And research the stats. There's so much transparency in our industry — our resumes are out there and they don't lie. Choose wisely so you can be represented properly, because this is so much more than just about opening and closing the door
Veronica's top advice for Orlando home sellers:
Right now sellers should be looking at the home like they're preparing for a beauty pageant: quality photos, quality videos. It's a low-inventory market, yes. But if you're working with the right agent, they'll know how to position you — and sometimes a quick sale isn't the answer. Maybe you want safety: Are you working with an agent who can minimize exposure and maximize safety? Do your due diligence to position your home the right way in today's market.
Need more room for home staging? A portable container can be a handy way to clear out clutter and extra furniture so your home shines when it hits the market.
What are some of the most common mistakes buyers and sellers make?
I think that our industry is overly saturated. It's a great industry to be in, but I believe when you're looking to buy or sell the home of your dreams or find an investment to bring you wealth, it's important to work with an expert. We see far too many sloppy negotiations.
People need to work with a local expert who has a track record in the community you're looking to buy in, who can protect you, who has attorneys they work with, and who has true relationships with inspectors, title companies, and environmentalists. Again, this involves so much more than opening and closing a door.
For sellers, thinking discounted services are what they need can be a mistake. Far too often, a seller acts like they're selling their home in a flea market — and cheapest isn't always best. You may be risking your equity. Find someone truly able to offer you full service.
What makes you different?
We're not afraid to do what's best for the client -- and we're really scrappy! Innovation has never been something we've run from; we run into it (and were named Most Innovative Team of the Year in 2017 by Inman, a national real estate news source.) We're curious! We are open-minded and meet the client where they're at: face to face. We've been part of the digital space for more than 10 years, which has given us a competitive advantage. But the customer experience is still the most important thing in our work — it's our North Star.
How much do you save buyers?
I wouldn't necessarily say "save" as a metric; our focus is to get buyers what they want. It's about getting them the home of their dreams. We're listening to our buyers, helping to educate them and empower them to get the results they want. We negotiate hard to get that house — we have resources, relationships, and negotiating power. We know what to do to get our clients what they want.
The Nickley Group: Tom Nickley
Experience: Six years. We're the new kids on the block.
Average # of homes sold/transactions annually: We'll reach about 750 this year
Knock-out stat: Agencies and brokerages try to get as many agents as they possibly can, but some of them are part-time or do it on the side. Our knockout stat is that our agents do this as a career, full-time, and are working their butts off. They're highly specialized professionals.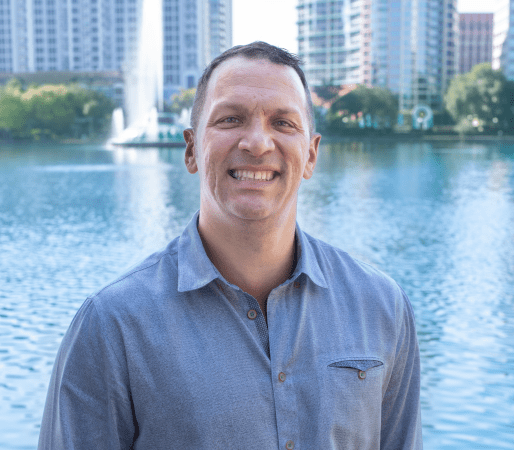 Tom's top advice for buying a home in Orlando:
Be educated. The first thing we ask a buyer is: "Has anyone sat down and talked to you about the current environment and walked you through the process?" And 100% of the time the answer is no. Don't go on Google and think you're educated because of a blog you read. (Even this one!) People will read an article and think they know what's going on. Be educated about the market and then trust the experts.
Tom's top advice for Orlando home sellers:
Make sure you interview agents and that you select an agent who understands the local market and understands the current environment, so you position your house appropriately. When you're in a market where you're going to get 15 offers, you can price that house very aggressively. We'll negotiate upfront to make sure there are no surprises on the backend.
What are some of the most common mistakes buyers and sellers make?
A well-known statistic in real estate is that 85% of the time, consumers pick the first agent they talk to. They'll do a Google search for Orlando, land on a random website, and go with that agency. And we can't tell you how often we get clients who have spent time working with other agents and come to us super-frustrated because they've lost out on multiple offers, they're not seeing houses fast enough, the agent doesn't have good technology, and they're just frustrated with the process because they picked the first agent they landed on. So, be educated on what's going on in the market. Pick an agent and learn about the process and what it takes to be successful.
What makes you different?
The team approach we have, and our culture, which is built on the things that enable us to serve at the highest level. We focus on providing a high level of communication, responding quickly, and offering value. It's rare that you find agents who truly treat their business like a business and a full-time job. Our people are heavily invested in their careers, and that translates to a better client experience.
How much do you save home buyers?
Given the market we're in right now, it's not necessarily about trying to save people money; it's more about putting people in the position where they can get the home they want. We put our clients in a position that wins. The Orlando market is on fire right now, so it's normal for there to be 10 to 15 offers on a single house — and only one is getting selected. At that point it's not about saving money; it's about getting the winning offer. A lot of people are moving into Central Florida and interest rates are at 3%, which equates to about 15% cheaper for a mortgage. So, it's a combination of inventory being low and demand being through the roof.
Top Orlando Living: Daniel Wilson
Experience: 7 years
Average # of home sales/transactions annually: 30-50
Knock-out stat: 25,000 Instagram followers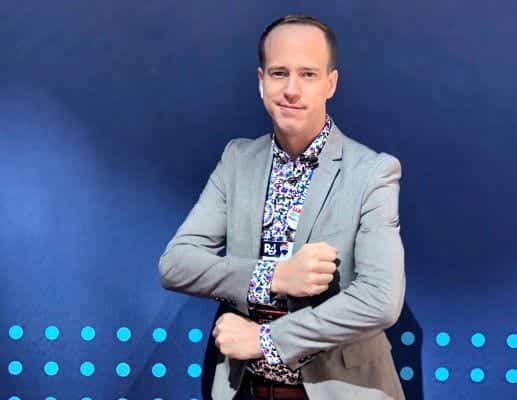 Daniel's top advice for buying a home in Orlando:
Location, location, location! It is still true to this day. Don't focus solely on the house, because one thing you can't renovate is your location.
Daniel's top advice for Orlando home sellers:
Find an agent who's easy to talk to and good at negotiation, someone who can build rapport with a buyer's agent. Also Google your agent, read reviews, do your research!
What are some of the most common mistakes you see buyers and sellers make?
Don't pick an agent based just on a yard sign. Research! Find their social sites, find podcasts, find blogs, and do your due diligence.
What makes you different?
Laughter goes a long way. When you're dealing with one of the highest-priced transactions you'll ever make, it's nice to have someone with a sense of humor to help you smile.
How much do you save buyers?
$15,000 to $50,000
Liv Realty: Linda Guzman
Experience: 10+ years
Average # of homes sold/transactions annually: This is our first year, and we're on track for 30-35.
Knock-out stat: I am a wife and mother of four kids, and I've been a top producer from the beginning of my career at Re/Max. My knockout punch is I am CEO of my company — and my home. So when I meet a family I know what's important to them. Families come first, and the numbers come after. I'm in a business suit one day and a baseball cap the next, so I know what you need for your kids — I get it.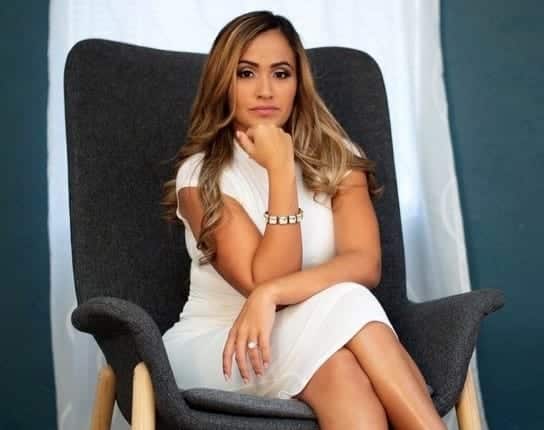 Linda's top advice for buying a home in Orlando:
We always tell our families that we are in a relationship, and we're starting from the beginning to the end. We never want our families to feel pressured about anything. When they feel that the time is right, we support them. Find an agent who helps you feel that commitment, because the process can be stressful for a buyer looking for the right lender — you don't want to feel pressured. We're not transactional, so we do what it takes to satisfy our families.
Linda's top advice for Orlando home sellers:
Before we even agree to list the property, we want to understand their goals, so we provide VIP services from the very start. Find someone who will roll out the red carpet and always makes you feel like you're the only family that matters right now.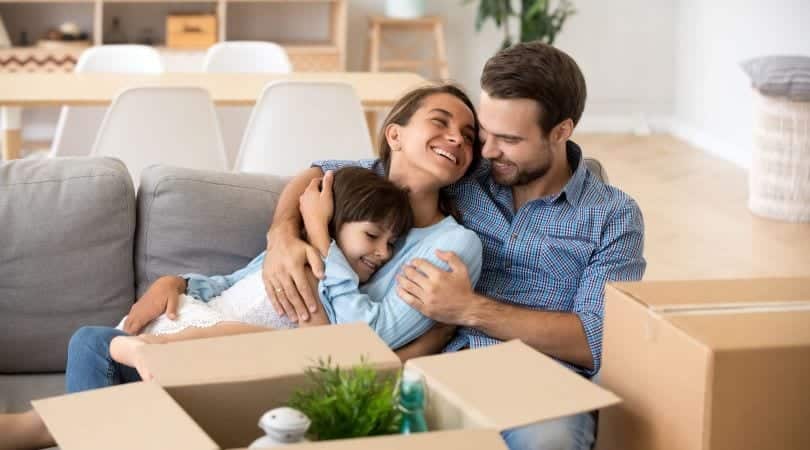 What are some of the most common mistakes buyers and sellers make?
On the buying side, a common mistake is to listen to your friends or Google. It's just like when your doctor tells you, "Don't Google a symptom — call me." Same with buyers — call an expert! Also, be fully transparent and upfront with your agent. It's a relationship, remember, so tell us everything so we can help you, protect your assets, and keep you safe.
What makes you different?
We have a strong foundation that focuses on families. We just did a back-to-school drive and gave out backpacks and supplies to children in our community. It's very important to me to be rooted in our community and to give back and remain hands-on.
How much do you save home buyers?
We save a lot! We're virtual right now, so we do virtual showings, closings, open houses, and consultations with lenders — everything. We also have a lot of access to down payment assistance, which supports our clients.
While you're looking for a great Orlando realtor, it's not too soon to start planning your move. Our ultimate moving checklist will help keep you on track. And if you're thinking about buying a fixer upper, check out these blogs on planning a renovation and hiring a contractor to do the work.
---
Shannon Jacobs is a Tampa-based freelance writer and frequent contributor to the PODS blog. She has lived in Atlanta, the Berkshires, and Nashville, but always returns to the warmth of Florida's Gulf Coast.
Get a Quote
Choose the service you need
Comments
Leave a Comment
Your email address will not be published. Required fields are marked *