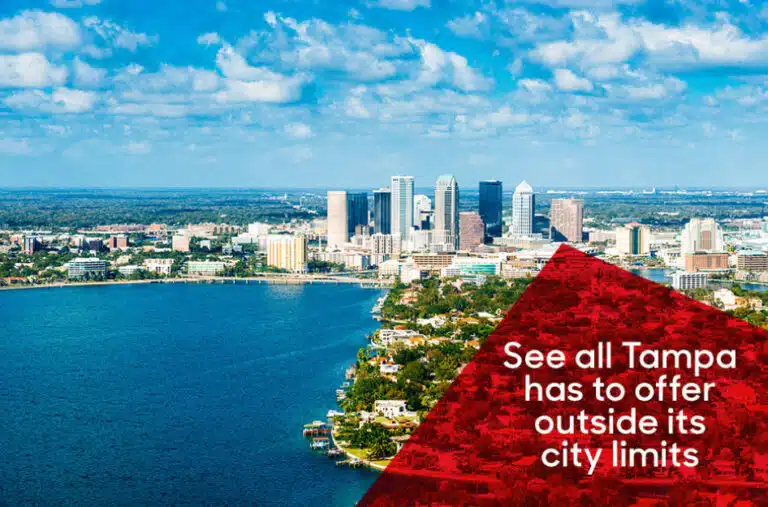 These Cities Near Tampa, FL, Maximize Comfort Without Scrimping Style
Tampa has seen explosive growth over the past few years, to the tune of a 5.6% increase between 2016 and 2021. All this growth is good for the area's economy but comes with a price. The cost of living in Tampa has spiked, as well as congestion in terms of traffic and housing demand. But never fear newcomers. If you're moving to the Tampa Bay area and are looking for an affordable, less population-dense area, there are plenty of wonderful cities near Tampa that will give you everything you're looking for.
Tampa Bay is a highly diverse community with a little something for everyone. Read on for a rundown of the best suburbs, towns, and cities near Tampa that will give you easy access to what the Bay has to offer with minimal damage dealt to your checkbook.
Cities Near Tampa, FL - FAQ
Q. What cities are 30 minutes from Tampa, FL?
A. Cities that are 30 minutes away from Tampa include Wesley Chapel, Zephyrhills, and Plant City.
Q. What cities are outside of Tampa, FL?
A. Some of the best suburbs and cities right outside of Tampa include Brandon, Land O' Lakes, and Thonotosassa.
Q. What cities are within 50 miles of Tampa, FL?
A. Cities that are within 50 miles of Tampa include Winter Haven, Lakeland, Polk City, and Bartow.
Q. Where is the safest place to live near Tampa?
A. Tampa is a very safe community overall, but if safety is your number one priority, check out Carrollwood, New Tampa, Oldsmar, Safety Harbor, and Dunedin.
Q. What is the cheapest place to live near Tampa?
A. Suburbs with the lowest cost of living around the Tampa area include North Brooksville, High Point, Brookridge, Mulberry, and Moon Lake.
Best Cities Near Tampa, FL
We've selected these cities based on their commute time to Tampa and the nearby amenities, such as parks, attractions, and the creature comforts of city living. Living in any one of these cities will give you a great balance of big-city life (via easy access to Tampa and St. Pete) while still saving you money.
Carrollwood
Situated in Hillsborough County, Florida's Carrollwood is adjacent to two animal sanctuaries: Big Cats Rescue (of Tiger King fame) and the Zaksee Bird Sanctuary. Both of these places provide educational tours and allow visitors to learn more about the care and protection of these animals. Carrollwood is also close to Tampa's major highways, making it easy to get downtown. Busch Gardens and ZooTampa are also right next doors.
Land O'Lakes
Located north of Tampa, Land O' Lakes is a suburb that's quite literally full of lakes! There are plenty of water activities in this area, with various parks and great shopping centers.
Among other factors such as being a great place for property investments, Land O'Lakes is well known for its neighborhoods because they are tucked away well from the big city noise! The town is a beautiful lake community that provides a great living environment while also protecting the ecosystem.
East Lake
East Lake is located along Lake Tarpon, acting as a great place to cool off during the hot summer season by taking a dip in the lake, kayaking, or simply picnicking. There are also plenty of other natural areas in East Lake, such as the Brooker Creek Preserve. Situated near the lake is the town of Tarpon Springs, which has several shopping plazas.
Wesley Chapel
Over the past decade, Wesley Chapel has steadily grown, and you can attribute a lot of that to its quality schools and safety, making it a perfect place for families.
Wesley Chapel's location also helps its case. Located 25 miles north of Tampa, it's also a convenient suburb for commuters and beachcombers — while still being far away enough to avoid the worst of downtown's crowding.
Valrico
The area we know today as Valrico, Florida, was originally called Long Pond and founded in the mid-1800s. It was then renamed after the Civil War to reflect the Spanish word for "rich valley." During the 1800s, the region was heavily affected by cotton plantations.
Valrico is a great place to live overall because of its various perks and services!
There are plenty of things to do in the area, and it's easy to find fun and exciting things to do in town. One of the best places to go is the Dover Horse Trail, which is a beautiful area that's full of hiking and mountain bike trails. It's also a great place to enjoy a morning run or a horseback ride.
In addition to its convenient location, Wesley Chapel also has a variety of great dining options and charming neighborhoods. This is a great place to live because of its affordable prices and proximity to Florida's Gulf Coast.
Oldsmar
Situated along Mobbly Bay, Oldsmar is a beautiful community that's surrounded by nature. Its residents can enjoy the bay shore from their own backyard. There are also plenty of suburban amenities that you can find here, such as parks, restaurants, and more. One of the highlights of the area is Empower Adventures, which offers boating and zip line activities.
Cheval
Located in Hillsborough County, the town of Cheval is known for its beautiful rolling hills, forests, and lakes. It is a great place to enjoy outdoor activities such as fishing and hiking. It also has an active art scene, with multiple galleries and events happening in the area. You can also find some top-notch golfing and shopping available!
Keystone
Located in the heart of Florida's Pasco County, Keystone is a small city that offers a variety of outdoor recreation options. Some of these include The Islands State Park and the Anclote River. In addition to these, the town also features a variety of events, including farmers' markets, craft fairs, and live music venues.
The town's Main Street is filled with shops and restaurants, and visitors can enjoy a variety of food and drink options. With its unique attractions and beautiful landscapes, Keystone is a great choice for travelers who are looking for a relaxing getaway.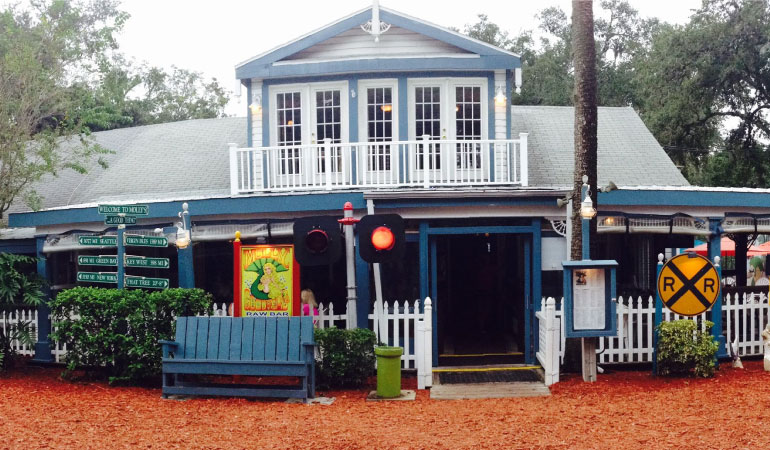 Palm Harbor
Located north of St. Pete and west of Tampa, Palm Harbor is a beautiful, beachy suburb that's surrounded by nature. Its residents can enjoy a low-key residential-style community that's ideal for families. This area also has plenty of great local restaurants and parks. Since most of the people who live in this community own their homes, it provides a sense of community.
If you're planning on relocating with your kids, you should consider Palm Harbor as it has plenty of parks, recreational facilities, and restaurants for the family to enjoy. In addition, it has excellent school systems, making it one of the top places in Florida to raise kids.
Bloomingdale
Located in Hillsborough County, Florida's vibrant city of Bloomingdale is known for its great schools, shopping and dining options, and outdoor recreation. This community also has easy access to interstates 75 and 301, making it easy to go wherever you need to!
Most residents of this area live in their own homes and enjoy the rural feel of the community. Most of the parks and restaurants are also within walking distance.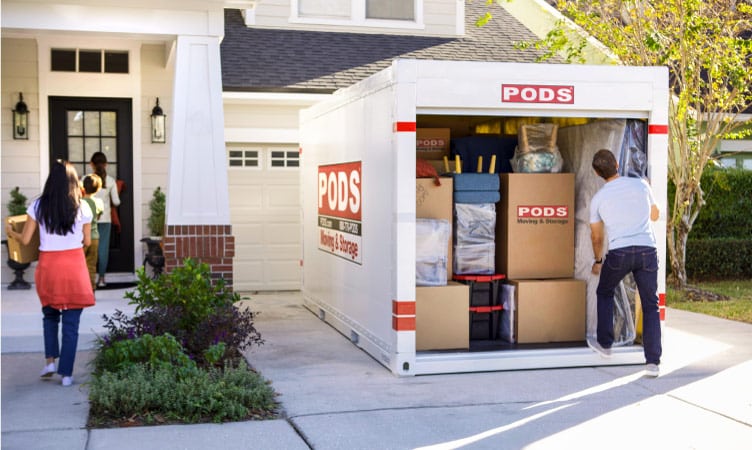 Choose PODS for Your Move to a City Near Tampa, FL
When you're ready to move into your new home, a portable moving container from PODS can be delivered to your driveway. It can be used to pack and load all of your belongings at your own pace, and the company will then pick up and deliver the container. Storage is built into every move!
Get a Quote
Choose the service you need
Comments
Leave a Comment
Your email address will not be published. Required fields are marked *