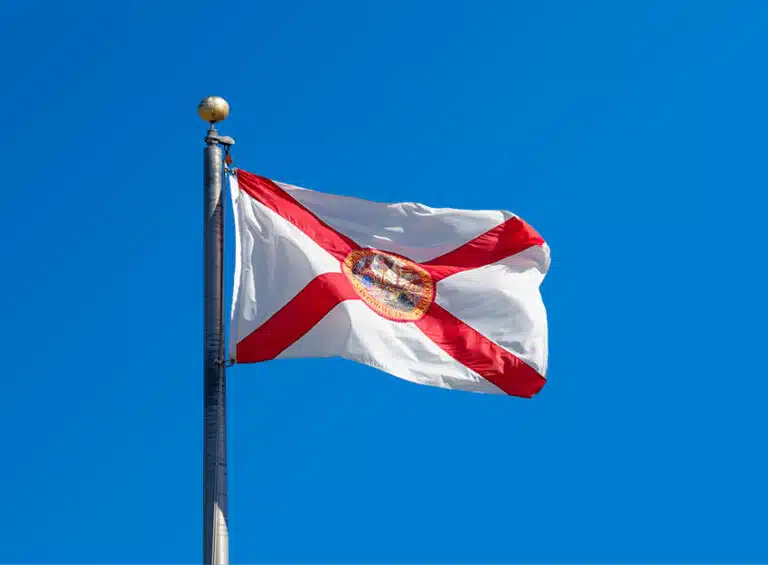 The 12 Best Small Towns in Florida to Soak Up the Sun In
Florida is becoming even more popular to call home than ever, with an estimated number of 320,000 Americans moving to the state between 2021 and 2022. With benefits like beautiful weather, affordable property, and no state income tax, this large southern state is a desirable place for young professionals to jumpstart their careers or for retirees to reap their golden years!
Spanning close to 70,000 square miles and ranking 22nd in area among all of the 50 states, you have a wide variety of options for finding the right place to live. While some larger cities like Tampa, Miami, and Orlando are great places to settle down, there is a plethora of smaller towns that have their own unique advantages.
According to data, small southern suburbs outside of larger cities were some of the most popular ZIP codes to move to this past year. But let's go a step further - what are the best small towns in Florida?
Big Florida Cities vs. Small Florida Towns
Before we begin, let's examine the differences between Florida city and small-town living.
Big cities attract large populations for a reason! Advantages of living in a large city include more job opportunities, a variety of dining options, better access to public transportation, and most everything is conveniently located a short drive away.
While the big city life may offer certain benefits that seem irresistible, you must consider a higher cost of living, more people, and more noise. And that can get old quick.
What small towns in Florida lack in population numbers and square mileage, they make up for in abundance a sense of peace, happiness, and comfort that you won't be able to find in a larger city. Here are some reasons why you should consider a small-town life when living in Florida:
You will find that real estate in small Florida towns is a lot cheaper than the major cities. Cheaper real estate will ultimately lead to more opportunities to become a homeowner.
Without some towering skyscrapers and large buildings in larger cities, small towns allow you to be close to nature and take advantage of parks, trails, and recreation centers more efficiently.
A strong sense of community and intimacy is found in smaller towns.
Whether in a big city or a small town, beaches in Florida are just an hour or two away (at most)!
Small Towns in Florida - FAQ
Q: Where is the best small town in Florida to live?
A: It depends on what you mean by "best." Are you looking to stay on the beach? Vero Beach and Pompano Beach are calling your name. Want some of that Old-Florida, Southern charm? Check out Micanopy. Or do you want a small-town feel that's close to a major urban area? Look for Odessa.
Q: What's the best small town in Florida?
A: Stuart, Florida, also referred to as the "Sailfish capital" of the world, is a small town in Florida that offers a number of perks including good education opportunities, along with excellent dining, entertainment, and nightlife options.
Q: Are there any quaint towns in Florida?
A: While not always talked about as frequently, Florida is home to a great number of quaint towns aside from the large cities. Take Frostproof, for example. Or Lake Kathryn!
Q: What is the prettiest town in Florida?
A: Boca Grande is thought of as one of the prettiest towns in Florida, due to its charming downtown area, white-sand beaches, and world-class tarpon fishing.
12 Best Small Towns in Florida
Now that you're a bit more familiar with the advantages of living a small town lifestyle in Florida, check out the best small towns you can find whether you are moving or relocating! Populations of these towns will range from 5,000 to 17,000, with the absolute highest population of this list being Mount Dora at just under 17,000.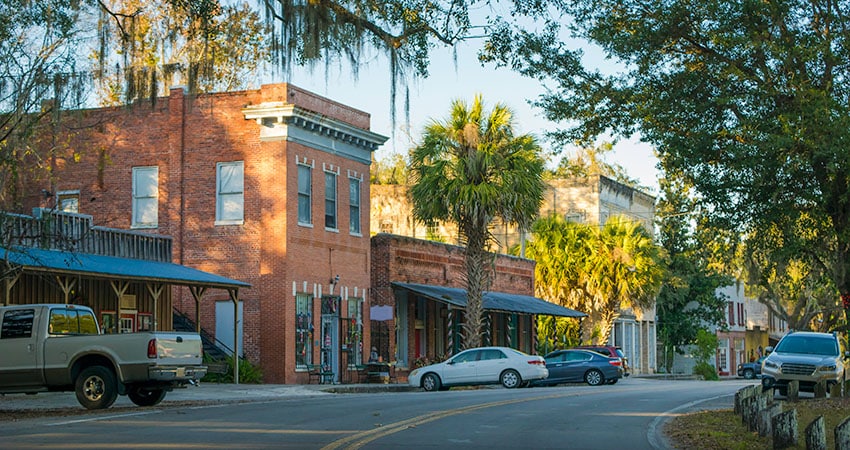 1. Micanopy
Typical home value: $345,000
Average rent: $1,200
Great for: Old Florida life, antiquing, mossy oaks
The town of Micanopy, which has about just 700 residents, is located in the swamps of North Central Florida. It's regarded as one of the state's oldest towns, and was founded in 1821.
Old Spanish moss-covered oak trees and narrow dirt roads are some of the highlights of this region. Micanopy is known for its annual Fall Festival and its various antique stores. In the nearby Paynes Prairie Preserve, you can even spot wild horses and bison roaming around the area!
2. Vero Beach
Typical home value: $345,000
Average rent: $1,675
Great for: Restaurants, divers, raising family, activities, and flora
Located on Florida's Treasure Coast, the town of Vero Beach has been referred to as the Best Small Town in the state in previous years! Due to the strict zoning regulations, it has been able maintain its lovely charm while growing. Vero Beach is one of the towns where you can walk miles along the coastline without seeing another soul.
The area around the reefs near the town is known for its shipwrecks, which are often found with metal detectors. This makes the town a great spot for divers and treasure hunters due to the number of sunken ships that have left their mark. One particular shipwreck that has recently been discovered is the S.S. Breconshire, which is located right off the Ocean Grill.
There are a variety of activities that you can do in the town of Vero Beach, such as visiting the Lion Country Safari and the McKee Jungle Garden. There has been a resurgence in the area's restaurants, which have started serving farm-to-table dishes incorporating artisan ingredients.
Often called Gateway to the Tropics, Vero Beach has a transitional climate. The area has been able to produce a variety of vibrant flora, which makes it a great place to enjoy the beautiful combination of flora from various regions!
3. Glencoe
Typical home value: $325,000
Average rent: $1,471
Great for: Easy beach access, day trips to Orlando and Jacksonville
Glencoe is a small Florida town near Orlando and around 90 miles from Jacksonville.
This community is great for water recreation and only a couple of minutes away from the beach, making it one of the best locations in Florida to live for people who want to have easy access.
Compared to the rest of Florida, the crime rate in Glencoe is 71% lower than the national average. It's also important to note that the unemployment rates are just a little above 5%, below the national average of 6%.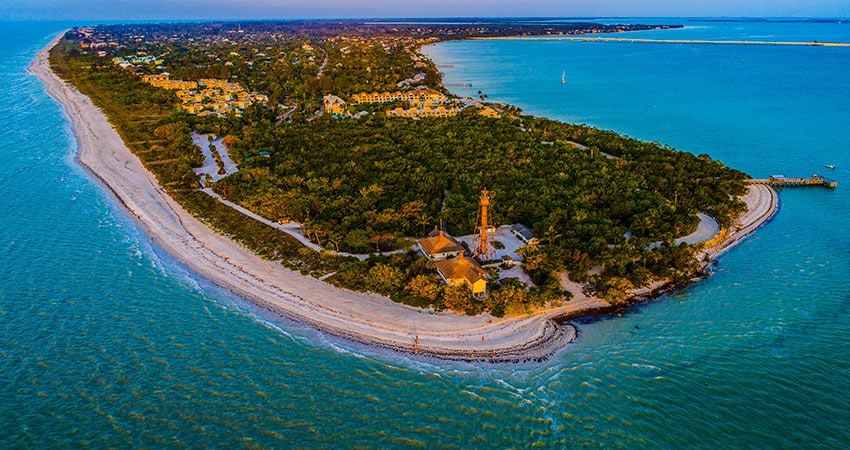 4. Sanibel
Typical home value: $1,092,715
Average rent: N/A
Great for: Laid-back atmosphere, local restaurants, wildlife, and art
Sanibel Island is easily one of the best places to live in Florida. Sanibel is a small barrier island between the mainland and the Gulf of Mexico in Southwest Florida. This area is known for its beautiful white sand beaches and is a great place for birdwatchers, with the J.N. "Ding" Darling National Wildlife Refuge calling the island home.
The town of Sanibel is known for its laid-back and tranquil atmosphere. Part of that charm is that there are no chain businesses on the island, except for a Dairy Queen, which was grandfathered in when Sanibel passed a rule forbidding any national chains from opening up shop. Everything is local!
There are plenty of seafood restaurants, galleries, and antique stores along Periwinkle, the main road on the island. The lighthouse beach is also a great spot for a walk.
5. Nokomis
Typical home value: $569,896
Median rent: $1,300
Great for: Families, idyllic seashore with low crowds
If you want to stay on the mainland, but keep beach access, look no further than Nokomis in the Sarasota area. With a population of just about 4,000, it's easy to live a calm, relaxing life without losing access to big-city amenities.
Homes won't run you as much as they would on a barrier island, but that doesn't make the quality of life here any less. Nokomis' beaches are some of the best in the state, and are sure you leave you feeling beachy keen!
6. St. George Island
Typical home value: $1.96 million
Average rent: N/A
Great for: Million-dollar homes, unspoiled barrier islands, privacy.
Like Sanibel, St. George Island has strict zoning laws that forbid high rises and chain stores. With it comes a tranquil and peaceful beach life, but at a steep price. The average home here is worth nearly $2 million if they even come on the market.
Still, living here is a permanent vacation. Because of its low-density zoning laws and building codes, the island has tons of space. There is also only one causeway on and off the island, limiting the number of people on the island at a time.
7. Lake Kathryn
Typical home value: $50,295
Average rent: N/A
Great for: Wide-open spaces, big home lots, lake life
If you're looking for "The Real Florida," as the Florida state parks call it, you'll find it in Lake Kathryn. Located in central Florida near DeLand and bordered by the Ocala National Forest, Lake Kathryn puts the "small" in "small town" with a population under 1,000.
You'll be surrounded by Florida wilderness here, taking in all the fresh air you can get. Plus, the cost of living here is low, so your dollar will go much further than elsewhere.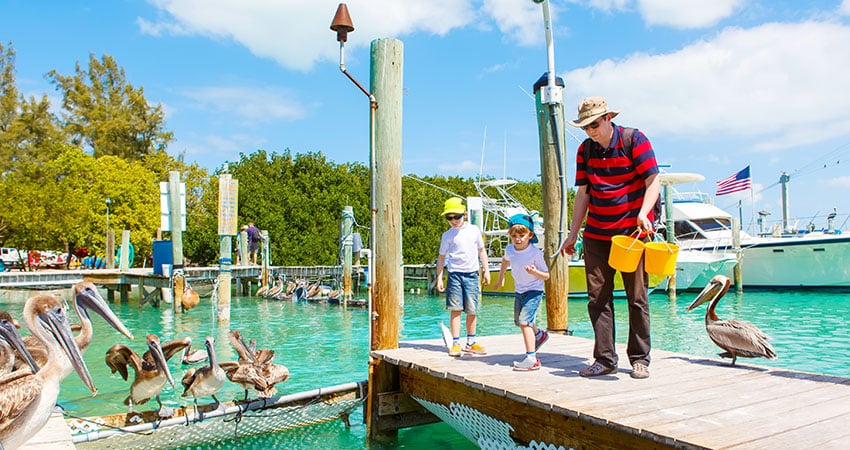 8. Islamorada
Typical home value: $1,324,362
Average rent: $2,700
Great for: Tropical vibes, saltwater fishing, living where you vacation
Islamorada lies down in the Florida Keys, floating happily in the Straits of Florida, the body of water connecting the Gulf of Mexico with the Atlantic Ocean. Most vacationers drive right through the town as they travel to Key West, but this beach village is definitely worth a stop, if not a full-out move.
The island is also the self-proclaimed sport fishing capital of the world. So, if you're an avid angler, here's your next home.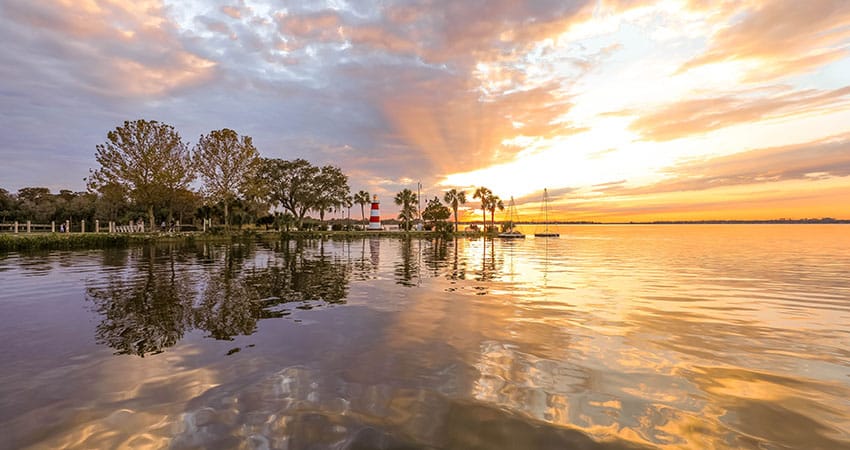 9. Mount Dora
It's not a "small town" unless you're coming from a major metro, but if you're looking for a suburban vibe that's decently separated from the big cities, look for Mount Dora. Located in central Florida, Mount Dora is known for its quaint downtown district and numerous festivals, which includes the popular annual Mount Dora Arts Festival, which draws around 200,000 people each year!
Several museums in Mount Dora exhibit different subjects, such as local history and modern furniture. Its slow pace and proximity to live oaks and lakes make it a refreshing place to live overall. Throw in beautiful Lake Dora sunsets and you have a dreamy Florida home.
10. Odessa
Median home value: $410,000
Average rent: $1,658
Great for: Families, small-town feel in a major metro, ranching
Odessa has grown over the past two decades from an area that was largely horse properties into a thriving Tampa suburb. There are abundant lakes here, so you can stay close to the water even though the beach is at least a half-hour away by car.
Homes here are more affordable than homes closer to Tampa's center without sacrificing quality. Though, if you work in Tampa or St. Pete, you'll commute quite a ways. It's about 45 minutes from Odessa to downtown Tampa.
A big plus of living in Odessa is that you're close by Starkey Ranch, a master-planned community complete with a town square, parks, and preserves to keep you engaged with your community all year-round.
11. Frostproof
Typical home value: $195,344
Average rent: $1,200
Great for: Easy access to Orlando's theme parks, retirees, families
Frostproof is a citrus-growing haven in Central Florida. Ironically enough, the town was almost lost when a deep freeze hit the area just a few years after it was founded. Nowadays, it's a perfect spot for citrus growers as well as young families and retirees.
The town is located on the Scenic Highway 17 in between Lake Clinch and Reedy Lake. Driving through town will leave you feeling like you've stepped back in time. Homes here are affordable, which attracts people just starting out and those enjoying their golden years. And with it just being an hour-and-a-half away from Tampa and Orlando, it's easy for family and friends in the city to come to visit.
12. Cedar Key
Typical home value: $160,000
Average rent: $1,929
Great for: History, wildlife, small-town feel, and restaurants
Although Cedar Key is only home to about 687 people, it's worth mentioning! This old-fashioned destination in the Gulf of Mexico can be found in the Cedar Key National Wildlife Refuge, about two hours north of Tampa. You can also explore the area's history by taking a boat trip around the refuge or visit the various shops and houses in this humble fishing community.
This area is known for its low-key atmosphere and great local seafood. You won't find many places like this in other areas of the state, so make sure to check out some of the restaurants on the water.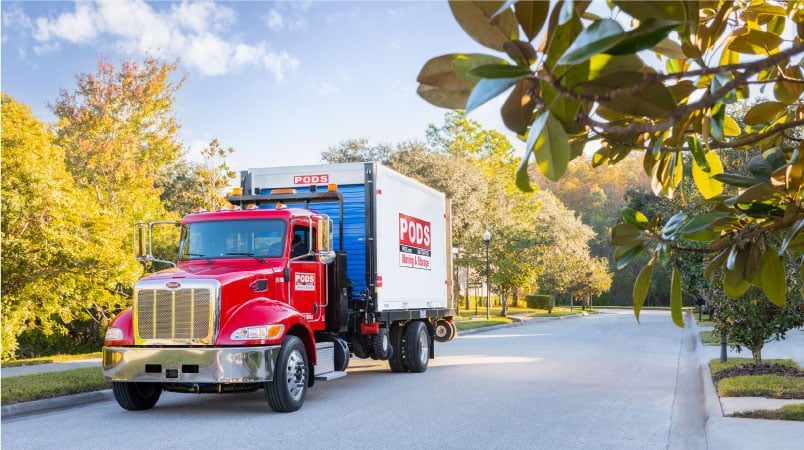 PODS Can Help You Move to Your Favorite Small Florida Town
Once you have found your small town Florida dream home, let PODS help with the next steps. They can provide you with a portable storage container that can be placed right in your driveway, and will even pick it up and transport it to your new residence. Each move includes a month's storage, so you can easily unpack your things without feeling rushed!
Get a Quote
Choose the service you need
Comments
Leave a Comment
Your email address will not be published. Required fields are marked *