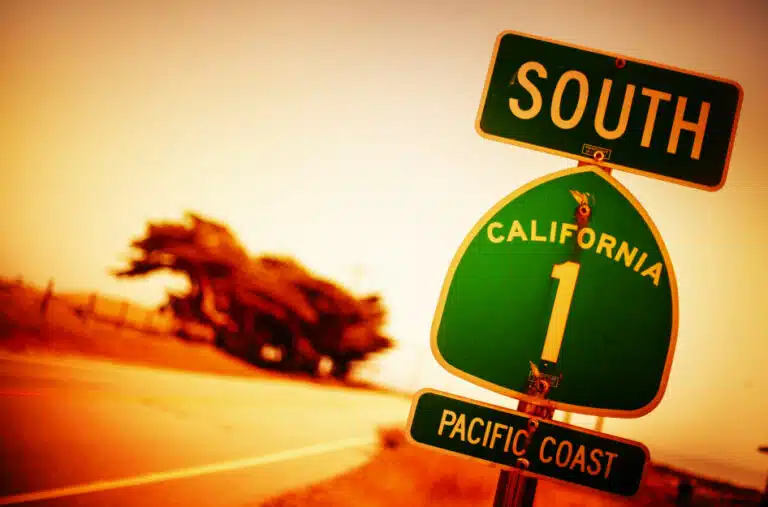 Your Guide to Moving from San Francisco to Los Angeles in 2023
If you've been considering a move from San Francisco to Los Angeles recently, you're not alone. Although the City by the Bay is one of the most popular places to live in California, it doesn't come cheap. San Francisco is one of the most expensive places to live in the U.S., and has one of the highest costs of living. This includes everything from housing prices, rent, groceries, entertainment, utilities, and transportation.
While LA is not cheap by any stretch of the imagination, there is a noticeable difference in the cost of living. And you may be surprised by the relative abundance of more affordable places to live that offer a similar quality of life.
As for finances, you would need an average net monthly salary of around $8,700 per month to comfortably live in San Francisco, while in Los Angeles, you would need $7,000 per month, according to Numbeo.com. An extra grand-and-a-half in your pocket each month? Yes, please.
Cost of living is just one of the reasons people are moving south to LA. Work opportunities, sunny weather (San Francisco is infamous for its fog), entertainment, and diversity all add to the appeal of the City of Angels.
FAQ - Moving from San Francisco to Los Angeles Q&A
Q: How much does it cost to move from San Francisco to Los Angeles?
A: It can cost anywhere from $630-$5,375, depending on what moving option you choose between moving containers, full-service movers, rental trucks.

Q: Should I move to LA or San Francisco?
A: It all depends on what you're looking for. Los Angeles beats San Francisco out in these ways: cost of living, entertainment options, and diversity. San Francisco is better if you're looking for a cooler climate, higher salaries, and a more intimate feeling.

Q: Is rent cheaper in LA or SF?
A: Rent is cheaper in LA than SF overall, however some Los Angeles neighborhoods will be more expensive than San Francisco neighborhoods. But you will still get more bang for your buck in LA.

Q: Is it still worth moving to LA?
A: It is definitely worth moving to LA! The city's ample work opportunities in every industry, diversity, and entertainment options make this city an attractive option the world over.

Q: How much should I save before moving to LA?
A: You should try and at least have three-to-six months worth of your normal expenses saved before starting your move to LA. This will cover you if things go wrong during your move, or if you have trouble finding work.
Why are people moving from San Francisco to Los Angeles?
People have been leaving San Francisco in large numbers since the Covid-19 pandemic, peaking at 7,000 requests for USPS change of addresses in August of 2020. The cities that most residents chose to move to were Los Angeles, San Diego, and Sacramento. Although those extreme levels of migration have gradually tapered off, San Francisco still experiences population loss at a higher frequency than other U.S. cities.
Other reasons you may have already been searching for long-distance moving companies to take you from San Francisco to Los Angeles are:
The Weather
Although San Fran has its share of great weather, it doesn't compare to the amount of sunny days in LA. You'll see some rainy days in LA, but you won't have to deal with the fog or the chilly weather. In addition to beach-perfect weather, LA also enjoys relatively low humidity, even in the heights of summer.
The Entertainment Scene
Although San Francisco is a first-class city with all kinds of fun things to do, Los Angeles is much bigger, which means there's even more going on! People forget that LA is spread out over a much larger area (around 470 square miles), while San Francisco is smaller with a more densely packed population. With everything from nightlife, dining, sports, outdoor events, and recreational activities, there's just more going on in LA that caters to a variety of different interests. Of course, with all that space, traffic is much worse in LA (not to say that San Francisco traffic is good).
The Friendly Vibe
Since LA is a coastal city, there's definitely something to the friendlier, laid back vibe of the area. You'll still find people out at restaurants talking about business or work issues like you would in San Fran, but with a bigger mix of people enjoying the moment and having fun. LA is also where you can sit at the beach, go shopping, catch a celebrity sighting, and be home for dinner outside on the patio all in the same day.
Making the long distance move from San Francisco to Los Angeles
Whether you're considering a move to Los Angeles for a more affordable lifestyle, a change of scenery, a better job, or just to start over, the first thing you'll need to do is decide how you'll get there. Luckily, you have options when it comes to moving from SF to LA! Let's take a look at estimated moving costs and what each moving service option offers.
Moving Cost Estimates*
Moving Route
Miles
Full-Service Movers
(includes transport and loading/unloading)
Moving Truck Rental
(plus fuel costs)
PODS
(includes transport and 1-month storage) 
San Francisco to Los Angeles
380
$2,083-$5,375
$630-$972
$2,171-$3,045
*Based on estimates from PODS and MoveBuddha for a 2-3 bedroom household (800-1,200 sf), costs don't include insurance or taxes. Prices will vary based on specific locations, dates, size of household to be moved, and available discounts. For a detailed quote, call PODS at 877-350-7637.
Full-Service Movers
Making a long distance move, even if it's within the same state, can be stressful. You're going to have to pack up your entire household and transport it hundreds of miles away to a new place. Needless to say, there's a lot of things that need to be carefully planned out. If you'd like to take some of the moving stress off your shoulders and have professionals help you out, consider researching long distance full-service movers to Los Angeles.
Getting full-service movers means that you can trust the professionals with all of your belongings. They'll wrap up your items, pack boxes, and do the heavy lifting when it comes to beds, mattresses, dressers, and tables. Since they're pros, they'll also ensure that your items are carefully packed and securely stored in their van. Once everything is loaded on their truck, they'll drive your household to your new home and unpack and unload from there.
While this is a more costly option, you may want to consider it if you're concerned about lifting heavy items, or driving a large truck on the highway. Reliable professional movers have insurance and processes in place in case anything is damaged during the move.
Moving Truck Rental
Another affordable way to get your things from San Francisco to Los Angeles is with a moving truck rental. This is a budget-friendly option if you don't have too much stuff you need to move, and you're confident that you'll be able to handle any heavy items. Renting a truck means you'll need to enlist the help of friends and family for your move, but it also gives you flexibility to rent it only for as many days as you think you'll need it.
While this is less expensive than full-service movers, you'll need to factor in other costs such as gas, insurance, and any tolls along the way.
PODS Portable Moving Containers
Have you ever considered moving from San Francisco to Los Angeles with PODS storage containers? This is a great alternative if you're looking for the flexibility to fill up your container on your schedule. You also have the option to have the PODS movers help you with any items that are heavy as you get your items packed into the container safely and securely. When you're ready to make the move, your PODS drivers will pick up the container and drive it to your new home in LA!
Did you know? Both San Francisco and Los Angeles have PODS City Service? This is a specialized service designed for moving in the big city. How does it work? PODS will arrange to have your PODS moving container and truck arrive at the location you're moving from. Our driver will stay with the PODS unit while you load up the container with your belongings, reducing the risk of theft while you pack.
When you're done, they'll drive everything to your new location, and do the same thing in LA when it's time to unload! Our local drivers know the ins and outs of your new city, and can assist with parking and loading regulations to ensure a smooth move.
Consider using a PODS storage container or PODS City Service for your move to Los Angeles from San Francisco. The convenience of moving on your schedule just can't be matched, and having as much time as you need to load up your container can really help alleviate some of the stress you might have from moving. When you choose PODS, you also choose to have professional drivers come and pick up your unit, and safely deliver it to your new location, or put it into storage until you're ready for it.
Get a Quote
Choose the service you need
Comments
Leave a Comment
Your email address will not be published. Required fields are marked *