Take advantage of our limited time offer. Enter promo code HOLIDAY25 to save up to 25%.
See offer details
.
Moving in LA: Your Los Angeles Relocation Guide
Moving to Los Angeles? Whether you're relocating to L.A. from across the country or just another part of the area, buckle up and get ready for an interesting ride. Our L.A. moving guide aims to help you smooth out the bumps, from a tour of the best Los Angeles neighborhoods and family-friendly communities to practical tips on apartment hunting and comparing L.A. moving costs and services.
First, let's take a wide-angle view of L.A., a place we may think we know from the movies, but where reality can be even bigger than we imagined.
Sizing Up Los Angeles
When you're moving, the sheer scale of Los Angeles can be astounding for newcomers and residents alike. If the five-county L.A. Metro area was a state, its 18.8 million residents would make it the fifth most populous in the U.S. -- after Texas, Florida, New York, and California itself. Unlike the more compact areas of the Northeast, the L.A. Metro region sprawls across 34,135 square miles. Los Angeles County alone covers 4,084 square miles and includes 88 incorporated cities -- ranging from the city of L.A. with 4 million residents to tiny Vernon, population 123.
L.A. Size and Population Snapshot
Place
Population
Land Size
5-County L.A. Metro Area
(Los Angeles, Riverside, Ventura,
Orange and San Bernardino)
18.8 million
34,135 square miles
Los Angeles County
10.2 million
4,084 square miles
Los Angeles City
4 million
472 square miles
Source: L.A. Convention & Tourism Board
How much does it cost to live in Los Angeles?
There's no getting around it. Living in L.A. is expensive, with the price of homes and rental rates driving up the cost to live in this place known for its idyllic weather and nonstop entertainment. According to Payscale, L.A.'s cost of living is 43% higher than the national average.
Los Angeles Cost of Living
Measure
Los Angeles
National
Average rent
(Apartment size: 800-square-feet)
$2,524
$1,468
Typical home value
(Includes only the middle price tier of homes)
$768,000
$259,906
Average Salary
$76,000
$52,000
Sources: Rentcafe, Zillow, Payscale, Social Security Administration
L.A. Economy & Job Market
Fortunately, you don't have to be a movie star to make it in Los Angeles. In reality, the L.A. Metro area has a robust and highly diverse economy, with many business and job opportunities that reach far beyond the entertainment industry. The region leads California in a variety of industry sectors, including:
Aerospace and defense
Bioscience
Technology
Clean tech
Entertainment
Global trade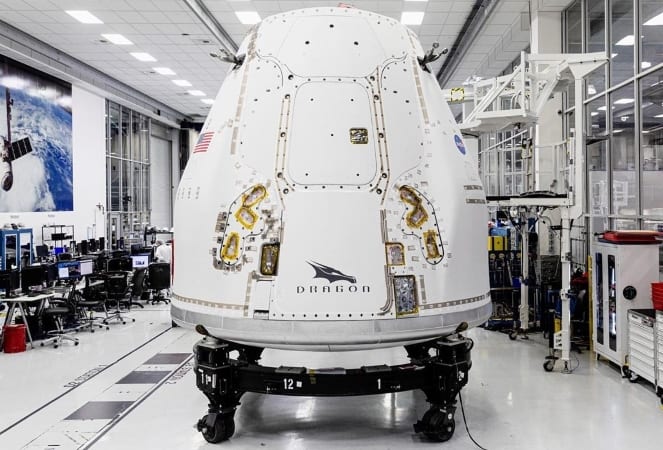 While L.A.'s economy, like in other U.S. cities, has been hit hard by the global pandemic, it's well positioned for swift recovery driven by emerging industries, innovation, and small business. In L.A. County, 93% percent of all businesses have 20 or fewer employees and over 55 percent of those businesses are minority-owned.
You can learn more about job and business opportunities in L.A. by visiting the county's LA Jobs Portal and Business Assistance Resources compiled by the Los Angeles Area Chamber of Commerce. Thinking about testing the L.A. market? Check out these tips on setting up pop-up locations.
Is it possible to live on a budget in L.A.?
We're not going to pretend it's easy to live on a strict budget in a place known for conspicuous consumption, but there are still ways to save in Los Angeles. These two guides will help you save on rent and transportation, and they contain other clever ways to stay smart about spending:
Before you dive into the sprawling L.A. rental market, it's best to get your bearings first. Our easy guide will help you figure out where to look, how to find the apartment that's right for you, and how to seal the deal.
Finding the best L.A. neighborhoods
Now that we've covered the basic numbers, it's time to start looking for your new home in L.A. With so much ground to cover and hundreds of neighborhoods to consider, it helps to narrow things down a bit when you're trying to figure out where you want to live in L.A. Metro. You can take a deep dive with these two resources:
In the meantime, here's a quick survey of L.A. neighborhoods based on what you may be looking for:
L.A. neighborhoods close to the action
Los Feliz
West Hollywood
Silver Lake
Echo Park
Downtown L.A.
Beach towns near L.A.
Santa Monica
Venice
Malibu
Hidden Valley
Suburbs with a relaxed California vibe
Pasadena
The Valley
Brentwood and Westwood
Family-friendly communities with solid schools
Sherman Oaks
Culver City
Cheviot Hills
Glendale
Montecito and Montecito Heights
San Marino
More affordable L.A. neighborhoods
Highland Park
Eagle Rock
Echo Park
Glassell Park
Planning your move
When you're looking at neighborhoods and house hunting, it's never too early to start thinking about the logistics of getting from Point A to Point B. Do you have the big bucks to pay for the full-service treatment, or are you moving on a budget? Need storage while you live in temporary digs so you can explore the area before choosing a home? Making a big cross-country move and wondering how much it may cost?
These guides have the details you need about both local moves and East Coast-West Coast relocations, including moving service and cost comparisons for Los Angeles moving companies, portable container services, and rental trucks.
Feeling pumped yet? It's hard to imagine a more interesting place to explore than Los Angeles. We hope this guide helps you get moving so you can settle into your new home soon. Once you've landed, be sure to take frequent breaks from unpacking to start exploring your new surroundings with this list of 100 Free Things To Do In L.A.
---
Liz Taylor is a freelance writer who keeps up with moving and storage trends while managing the PODS Blog.
Get a Quote
Choose the service you need
Comments
Leave a Comment
Your email address will not be published. Required fields are marked *