Take advantage of our limited time offer. Enter promo code HOLIDAY25 to save up to 25%.
See offer details
.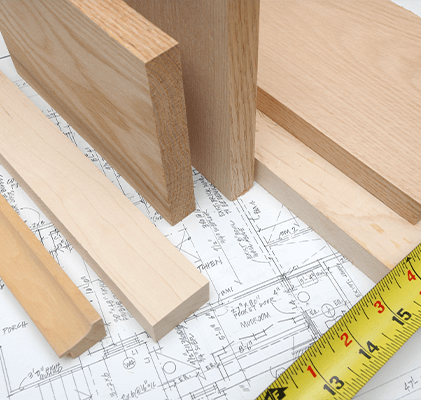 Remodeling and Renovations on Your Mind? Check Out These Home Improvement Trends
by
PODS
Posted on January 27, 2022
As we dive more into 2022, home improvement projects continue to be popular — especially since so many of us are still spending more time at home. As a result, Americans are spending significant amounts of time budgeting and considering which residential renovations to do first. Homeowners, in particular, are searching for the latest looks to keep up with a competitive housing market.
Want to know what's at the top of everyone's renovation wish list? Here are some of the latest trends in home improvement that you can do to help ensure your home stays comfortable and increases in value.
Make sustainability improvements
When it comes to making significant home changes, environmentally friendly solutions (or "green" ideas) are worthy suggestions to consider. Many of the eco-friendly choices — from appliances to lighting — can help you save money, preserve resources, and promote a healthy lifestyle. Improvements can range from a faucet upgrade to buying a tankless water heater for your home — to use plumbing as an example.
Did you know? Many of your sustainable improvements are likely covered under your home warranty. That new HE washing machine you bought? The uber-efficient central A/C unit you had installed? Yep, it's definitely worth checking to see if your specific coverage includes those items to help you save even more money in the long run.
Focus on work-from-home sanctuaries
Even as we progress in the new year, the constantly changing pandemic keeps work-from-home – at least in some capacity – the norm. Creating a sustainable and productive multi-purpose space is key for workflow. Determine the space you'll transform into your work zone, as you'll want to ensure you can fit any specific equipment you might need, like a standing desk and wall shelving. One hot home office trend to get in on? Using as much natural light in your workspace as possible to help improve your mood and productivity.
Incorporate storage
One pandemic habit that's here to stay? Stocking up on the essentials. Though typical necessities spilling into your hallways or cluttering up multiple rooms isn't ideal for any homeowner, it's the perfect excuse to revamp your home storage spaces.
What do you do with the stockpile of stuff while you're in the middle of the revamp? Get it out of the way, so you actually have space to work on a system that will work for you in the long run. PODS makes home improvement simple by bringing a portable storage container right to your driveway. During your storage renovation project (or any project, for that matter), simply load whatever you need into the container to store it out of the way but close at hand. You'll be able to keep the container as long as you need, and when you're done, just schedule for it to be picked up. Easy, right?
Insider Tip: A PODS portable storage container is perfect for when you're doing a whole-home declutter — another popular trend right now (minimalist living, anyone?). Use the container as a sorting station to determine what needs to stay, be trashed, or be donated. You'll be amazed at how much easier it will be to declutter with room to spread out!
Consider closed floor plans
Open concepts have been extremely popular to new home buyers and homeowners, as they allow seamless flow to multiple rooms. With the continuing trend of working at home and spending more time in the house, however, homeowners are wanting a little more privacy these days and are closing off some of those open spaces. To get in on this trend, you can purchase portable room dividers or, for a less-obvious approach, incorporate large shelving, tables, or storage pieces to define a space and make it feel more cozy — while also blocking some of the views from other rooms.
Remodel the heart of the home
Many people consider the kitchen to be the heart of the home, so investing in some kitchen remodeling trends, like updating countertops, will pay off. To avoid breaking the bank, though, consider ditching the general contractors and making smaller changes by focusing on colors and textures. You'll be amazed at how small adjustments, like painting cabinets or installing new hardware like door handles, can make a big difference. Creating a new backsplash is also a great, simple way to bring an older kitchen up to speed. And if you have a larger budget to work with, consider installing energy-efficient appliances and lighting. Currently on trend for family homes? Stainless steel appliances with smart technology.
Create a bathroom oasis
Have you seen them? Those spa-like bathrooms that look like they belong at a resort? Many homeowners are looking to transform their bathrooms from basic to breathtaking. More expensive upgrades that are trending include larger showers, steam showers, and soaking tubs — basically anything that says "come here to escape and find your zen." Radiant floor heating is also among popular bathroom remodeling trends. Gone are the days of cold feet after a hot shower!
Extend the indoors outdoors
If you're interested in an open floor plan, consider linking indoor and outdoor spaces. A natural flow between the indoors and outdoors with features like large sliding or folding glass doors allows for the option to let natural light inside.

A small garden in your backyard can also help an interior feel larger. With the exterior connection to the house, you'll see a bit further, and a garden-facing room will appear larger.
Utilize innovative technology
Technology renovations that may have once been seen as luxurious are now becoming the norm. Consider these three benefits to leveraging technology into your home's design and creating the best smart home upgrades: increased efficiency, control, and customization. Technology additions can be as simple as multifunctional outlets with USB ports in kitchen areas or even climate control with smart thermostats. When you add a little tech to your next home remodel or upgrade, you can easily increase comfort, security, and accessibility, all while improving your home value.

Our biggest tip? When contemplating any home improvement project, consider the value you'll receive from the project — not just the cost recovery that may be available from a sale. That's just an added bonus. Your home is yours; it should reflect you. After all, no matter what you do, it will surely make a positive impact.
For more on home remodeling and renovations, visit the PODS blog.
Get a Quote
Choose the service you need
Comments
Leave a Comment
Your email address will not be published. Required fields are marked *