Take advantage of our limited time offer. Enter promo code HOLIDAY25 to save up to 25%.
See offer details
.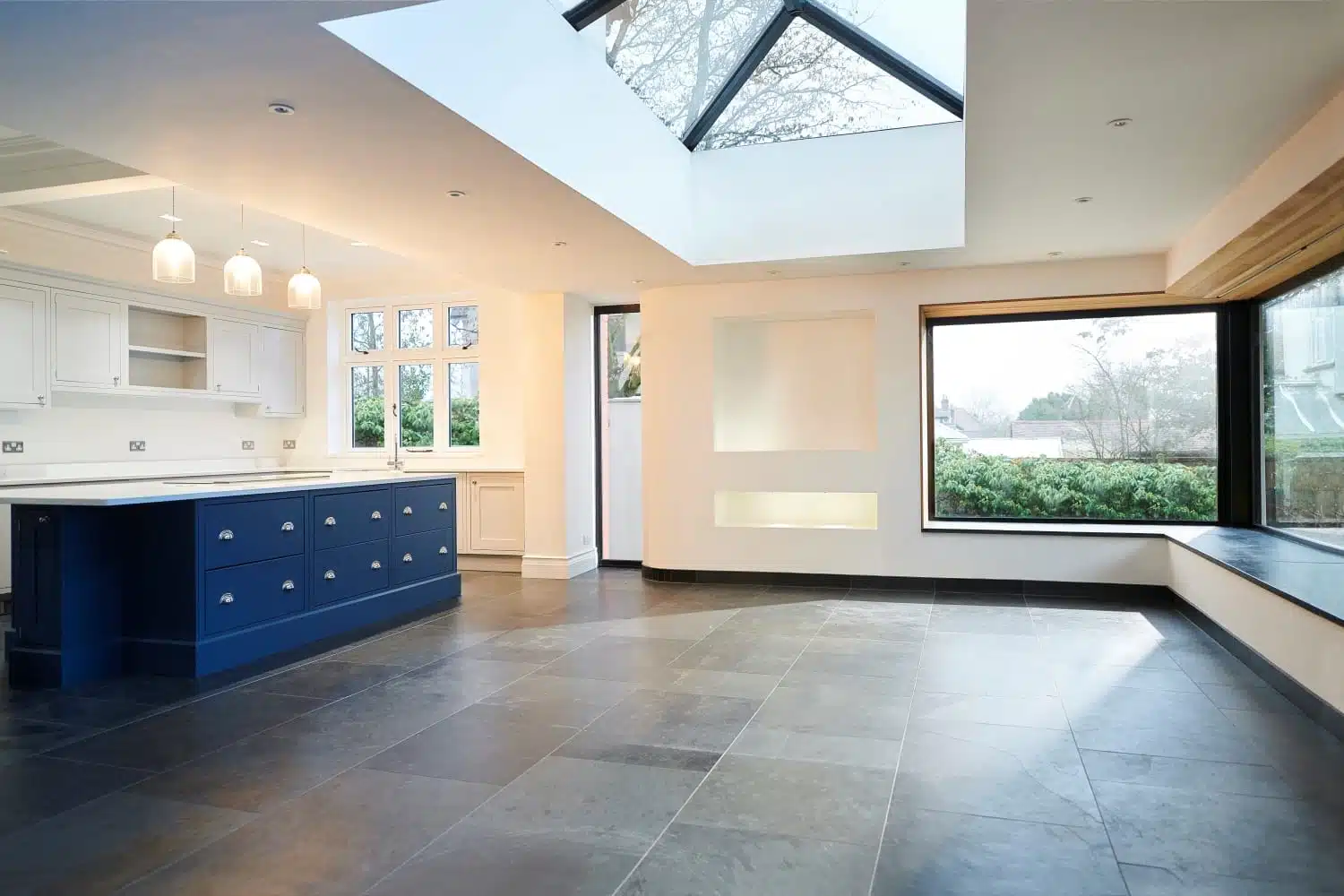 7 Fabulous Home Additions: Ideas and Photos for Inspiration
Need more room, but don't want to move? You may be considering a home addition as a way to get the extra space you need without giving up your beloved home or neighborhood. If so, you certainly aren't alone, as home additions and extensions increased 52% in 2020 compared to the year prior, according to Houzz.
Do any of these scenarios sound familiar?
You're working remotely and need a real home office instead of the dining room table.
After cooking and eating more meals at home you've decided you deserve a bigger kitchen.
You want a home gym that's such a cool place to go that you'll keep working out.
With new family members living under the roof, you need to expand to protect everyone's sanity.
Whatever your motivation, here are seven ingenious home addition ideas guaranteed to get your creative juices flowing and supply that last injection of inspiration you need to start researching reliable remodeling contractors.
1. Year-round views plus extra storage and work space
Why not take advantage of the perks of living in a beautiful setting? This stunning two-story sunroom addition in Vienna, Virginia grew out of the homeowners' desire to take in the forest views surrounding their home, while adding more space. Once Jordan Design-Build Group dug a little deeper into their client's ultimate goals, it became evident that this would be a multi-step process that required both interior and exterior work.
The result was a new 1,000-square-foot-plus addition sporting 10-foot high ceilings and framed floor-to-ceiling, wall-to-wall windows that give the homeowners a year-round view of the gorgeous exterior landscape. New elements of the addition included expansion of the existing dining room, a new dish room that connects the existing breakfast nook to the new sunroom, plus a new outdoor portico and new roof to seamlessly integrate the old and new structures. They also added a conditioned lower level with his and her workrooms and storage areas.
Pro Tip: Clear a safe path for remodeling and protect your belongings by having a portable storage container delivered to your driveway.
2. GETTING TO WORK: A NEW HOME OFFICE ON TOP OF THE GARAGE
Additions on historic homes can be hard to pull off, especially in a cohesive way that makes the addition appear as though it was always a part of the house. Luckily, Grove City, Ohio's Renovations Unlimited were up for the challenge. When the homeowners of a historic 1920s home decided they wanted to add a flex office space above their garage, Renovations Unlimited got to work on a second-floor addition on top of the home's existing flat-topped garage.
In order to make sure the addition appeared as original as possible, the team had to carefully select their materials and match existing detailing such as the diamond grids on the windows. The addition was also designed as an A-frame to match the home's existing architecture detail — which helped to create a built-in storage area inside, an added character detail for the home office. They also included a low-rise built-in bookcase along one of the walls as well as a small room with a large wet bar and cabinet storage hidden behind a set of glass French doors. When you've got an office space like this just steps away, it's bound to make going to work a lot more enjoyable.
Recognition: 2020 Regional CotY Award Winner, Residential Addition $100,000 to $250,000, National Association of the Remodeling Industry (NARI)
3. TRANSFORMATION INSPIRATION: FROM DECK TO HOME GYM
Why have your home gym in the garage when it can be a dedicated bright and sunny space built to inspire? With this addition to a previous addition, R&R Build and Design in Carrollton, Georgia proves you only need a sliver of space to create a gorgeous and functional place to workout. These homeowners were looking for a dedicated spot where they could do cardio and lightweight workouts but didn't want to use up any of the existing space in their home.
The solution? Transforming part of a previous outdoor deck addition into a purpose-built home gym. They achieved this by enclosing part of the deck and installing floor-to-ceiling windows so the homeowners wouldn't have to sacrifice the views. They also added style by outfitting the room with a Cypress tongue and groove ceiling, which can (surprisingly!) sometimes cost less than drywall and gives the space a much more polished look and feel.
Recognition: 2020 National/Regional CotY Award Winner, Residential Addition Under $100,000, National Association of the Remodeling Industry (NARI)
4. A PERFECT RECIPE: A KITCHEN BUMP-OUT THAT CREATES MORE SPACE
When a family of five in Minnesota's Twin Cities realized there wasn't enough room for all the cooks in the kitchen, they asked Bluestem Remodeling to help them find a solution. However, it turned out to be a challenging project since there wasn't much available existing space to work with — and they were on a tight budget tied to a home improvement loan from the local government. 
The kitchen was essentially boxed in between outside walls, an interior set of stairs, and the dining room wall. The team navigated several roadblocks to work through logistical and budgetary constraints before remodeling the space into a too-good-to-be-true cottage kitchen that has left the homeowners pinching themselves. By placing a small 3-by-12-foot bump-out addition along an exterior wall, they were able to create more space in the actual kitchen itself, while knocking down and replacing the dining room-adjacent wall opened the space up even more. Here, they also installed an eat-in counter with cabinet storage.
In order to cut down on costs, they considered building the addition on piers instead of the foundation and were thoughtful about alternative features and finishes, like using honed black granite for their countertops which mimics the look of more expensive soapstone. The design also planned ahead and took the possible future addition of a mudroom into consideration.
5. THE ALL-IN-ONE UTILITY ROOM: AN ON-DEMAND FAMILY COMMAND CENTER
Even the biggest of homes don't always come with the space for everything you need. Such was the case in a 3,000-square-foot home in Carroll, Ohio. A small but functional addition was added to give a single mom, her three kids, and their two pets their missing family command center — a dedicated space where everyone in the family could enter the house, get dogs ready for walks, and do laundry. The addition needed to match the style and character of the house, a 1922 Dutch Colonial Revival.
NJW Construction created an exterior cover with a portico-style roof to match the exterior of the home. Inside the addition blended seamlessly with white wall panels, floating storage cubbies, and pull-out storage drawers underneath two bench seats. They installed a space-saving, stackable washer/dryer combo and placed hooks on the wall for jackets and leashes.
Recognition: 2019 National CotY Award Winner, Residential Addition Under $100,000, National Association of the Remodeling Industry (NARI)
6. OUTSIDE IN: AN INSIDE/OUTSIDE OPEN CONCEPT KITCHEN ADDITION
Who says that an addition has to be a closed off room? Marks-Woods Construction Services certainly doesn't — and their open concept addition to a home in Falls Church, Virginia proves it. This gorgeous kitchen addition not only expanded the cooking space, but it literally opened up the kitchen by adding a screened-in dining and deck area.
This simple but beautiful A-frame second-floor space is accessible off the kitchen through sliding glass doors and features a wooden bench, wooden dining table, hanging egg chair, and a small stool with a TV. The space is screened in on all three open sides making it perfect for entertaining and lounging any time of day or year. Being an open-air space, the focus is on natural light, though this open concept addition is illuminated by a single ceiling fan light, a few light strings, and light from the kitchen once the sun goes down. The result is a low-key, casual, and stylish space that brings the outside in.
Pro Tip: Home renovation projects can be a major disruption. Whether you'll be staying in your home or living somewhere else temporarily, it's important to create a plan. For help, see our advice for Surviving the Chaos of Remodeling.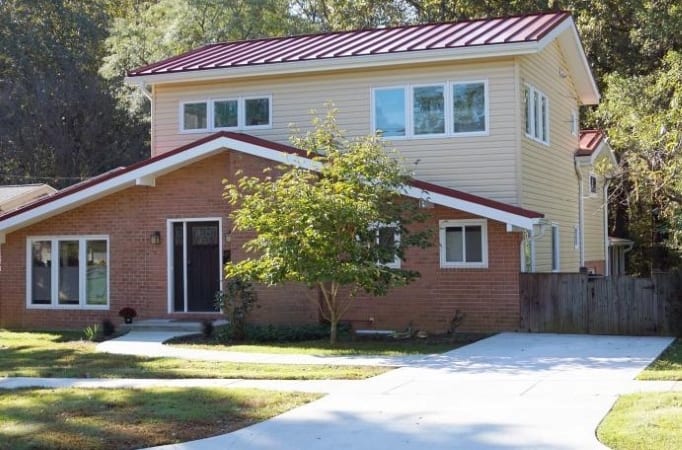 7. A LITTLE BIT OLD, A LITTLE BIT NEW: A FULL SECOND STORY ADDITION
Sometimes one-room additions just aren't enough to create the space a homeowner needs. When you need a lot more space, it's worth considering a large-scale addition over the cost of buying an entirely new home, especially if you already love the home or location you're in. When a merging family in Silver Spring, Maryland desired an entire second story addition, Tabor Design Build, Inc. was up for the task.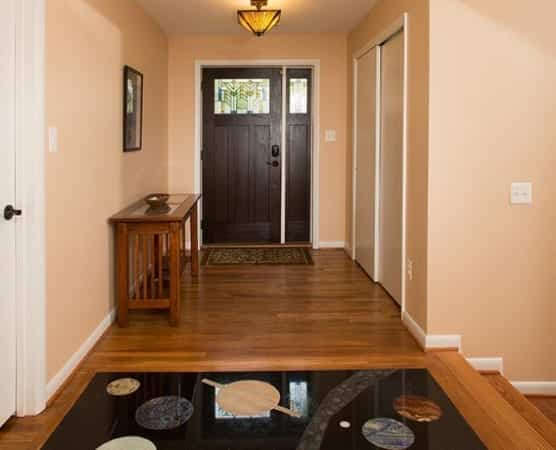 It seems the remodel of this split-level home included everything but a kitchen sink. In addition to a new entry way and new living room, they also added a TV/game room for the kids, two bedrooms, and a bathroom — plus a remodel of the master bedroom. They even made it solar-friendly. So, how much did this second story addition cost? Would you believe us if we told it was all done for under $250,000? It's true, and they've got an award to prove it.
Recognition: 2019 Regional CotY Award Winner, Residential Addition $100,000 to $250,000, National Association of the Remodeling Industry (NARI)
Feeling inspired? Conjuring up a new space can be fun, but don't get so lost in the creativity that you forget some of the basics. We've got a handy home remodeling checklist that will help you stay on track from prep to that celebratory glass of Prosecco.
---
Based in Los Angeles, Katherine Alex Beaven is a freelance writer and a frequent contributor to the PODS blog. She has moved 20+ times because she loves to experience new places.
Get a Quote
Choose the service you need
Comments
Leave a Comment
Your email address will not be published. Required fields are marked *