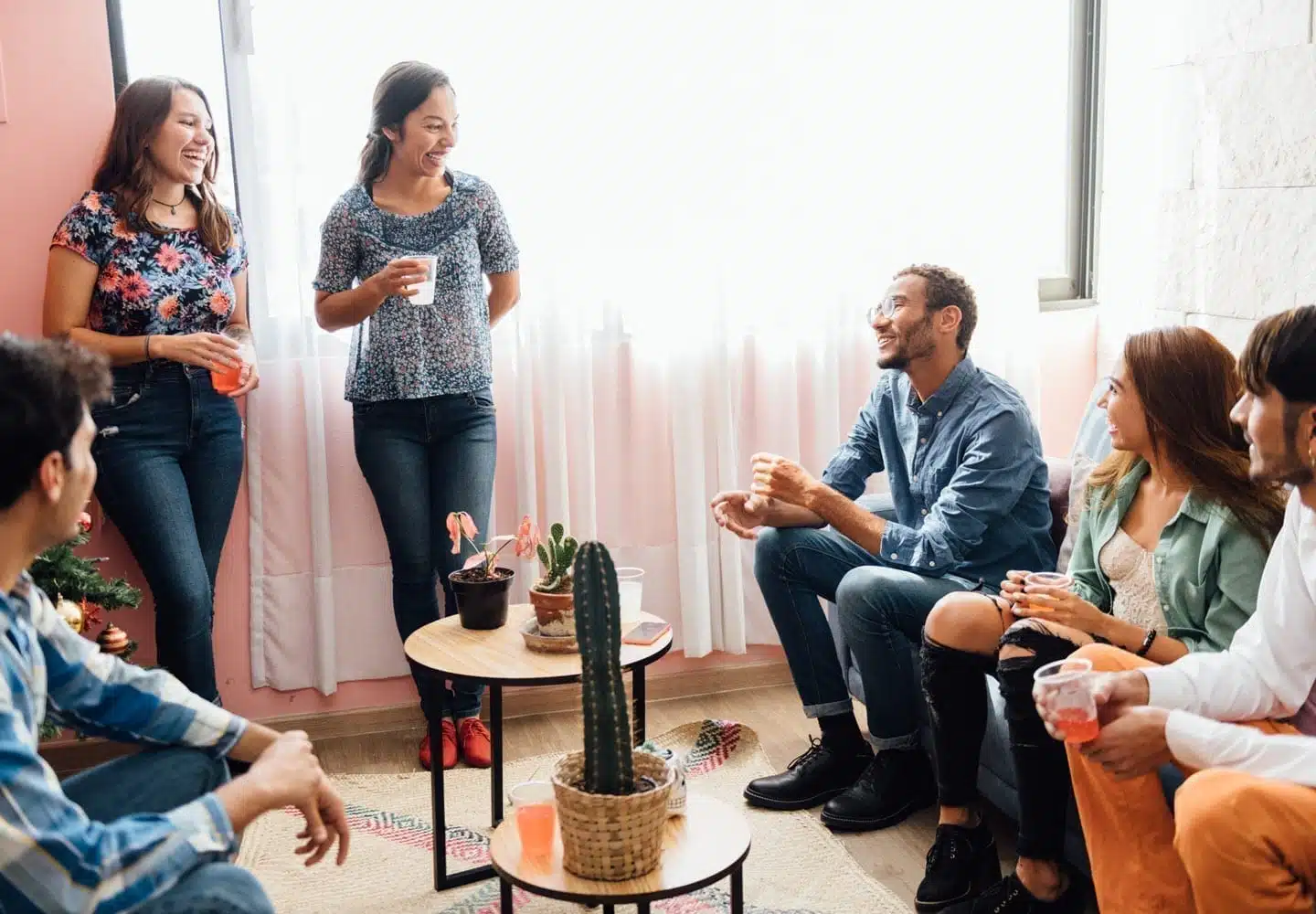 How to Throw a Housewarming Party
by
PODS
Posted on September 3, 2019
You've moved into your new home — and now it's time to show it off to your friends and family. It's the perfect opportunity to create memories in your new space and meet neighbors. Here are some easy tips for throwing a housewarming party, from prepping your space to entertaining a crowd.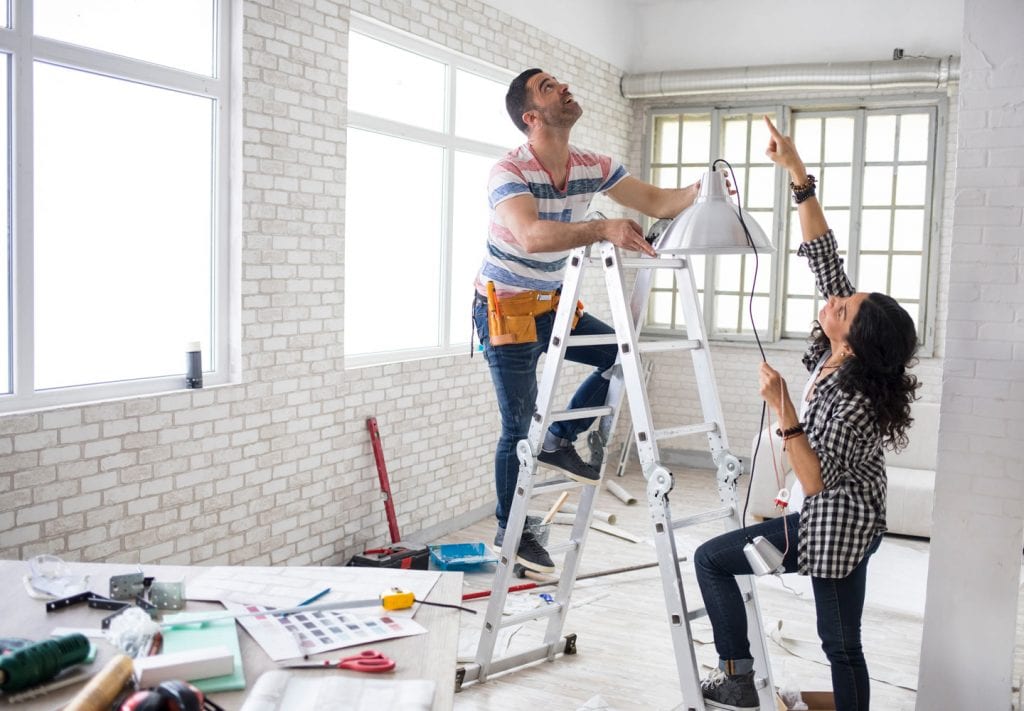 Pick a Date in Line with Your Home Projects
You can time your housewarming party as quickly as a couple weeks after moving in or wait as long as a few months. The timing depends on your schedule and how much you want to prep your space before the party. While there's no reason to add stress by setting an unrealistically early date, there's nothing like a deadline to help get those boxes unpacked! Just accept that you're probably not going to be able to finish every single project on your list before your housewarming party date arrives.
Enjoy channeling your inner Martha Stewart? Then you probably want to finish painting and hanging artwork before you do the big reveal. But if you're not a home décor natural, why not wait on the projects and ask your guests to share their decorating ideas and advice during the party? Involve them in the process by painting color samples on walls in advance and displaying material samples for flooring, countertops, and cabinets. Then supply sticky notes for guests to vote on their favorites and add comments. If you're not going all DIY, don't forget to ask for their trusted referrals for home improvement pros like plumbers, painters, carpenters, and other specialists. People love being asked for advice. Plus, your new home will have a special touch added by friends, neighbors, and family.
Make It an Open House
The easiest way to set a time for your party? Make it an open house with a clear start and end time, like 1 p.m. to 4 p.m. Calling it an "open house" signals to people that they can arrive at any point within that time frame, but it also ensures you don't have guests staying later than you want. It also encourages people to come and go, spreading out the flow so your house doesn't get filled to the brim. This is especially key if you have a smaller house. It's also important to schedule the party for a time that doesn't indicate you're offering a full meal (unless you want to!), which makes the afternoon ideal. Another option is an after-dinner event, from 7:30 p.m. to 9:30 p.m., with desserts, fruit and cheese, and wine.
Don't Forget the Invitations
Keep it simple and send an online invitation via email or text. There are several online services and apps, such as Evite and Paperless Post, that let you send free or inexpensive digital invitations to your list of email addresses or phone numbers. These make it easy for your guests to RSVP and for you to keep track. They offer plenty of designs that you can customize or you can get creative and design your own. Send invitations two to three weeks in advance with a reminder two to three days before the party. Don't forget to include your new address, including any notes about directions or parking if needed.
Although housewarming gift registries are growing in popularity, avoid the temptation to mention gifts on your invitation -- unless it's to discourage gifts with a line like "no presents please, just your presence." Most etiquette specialists advise keeping the focus on the traditional purpose of a housewarming party, which is to warm your new home with the smiles and good wishes of friends, family, and neighbors.
Arrange Space for a Smooth Flow
When you're surrounded by boxes and random odds and ends, it's hard to have your home picture-perfect for a housewarming party — and no one expects it to be! Just clear any boxes and clutter out of the party rooms. If possible, set up a table for the food that's clear of any doorways, with ample access on all sides since guests tend to congregate around the goodies. Set up a separate station for drinks and coolers in another area away from the front door so guests will move away from the entry and can help themselves without creating a traffic jam. Be sure to supply corkscrews and bottle openers – you don't want to have to go hunting when a guest brings wine or microbrew. You'll also want a mix of chairs and small tables for guests to set drinks and plates on, while still allowing room to mix and mingle. If you're throwing a housewarming party right after moving in, consider pulling out your extra camp chairs, folding chairs, or borrowing a folding table from a friend or family member. If you're worried about seating, it's fine to ask guests to bring chairs, too.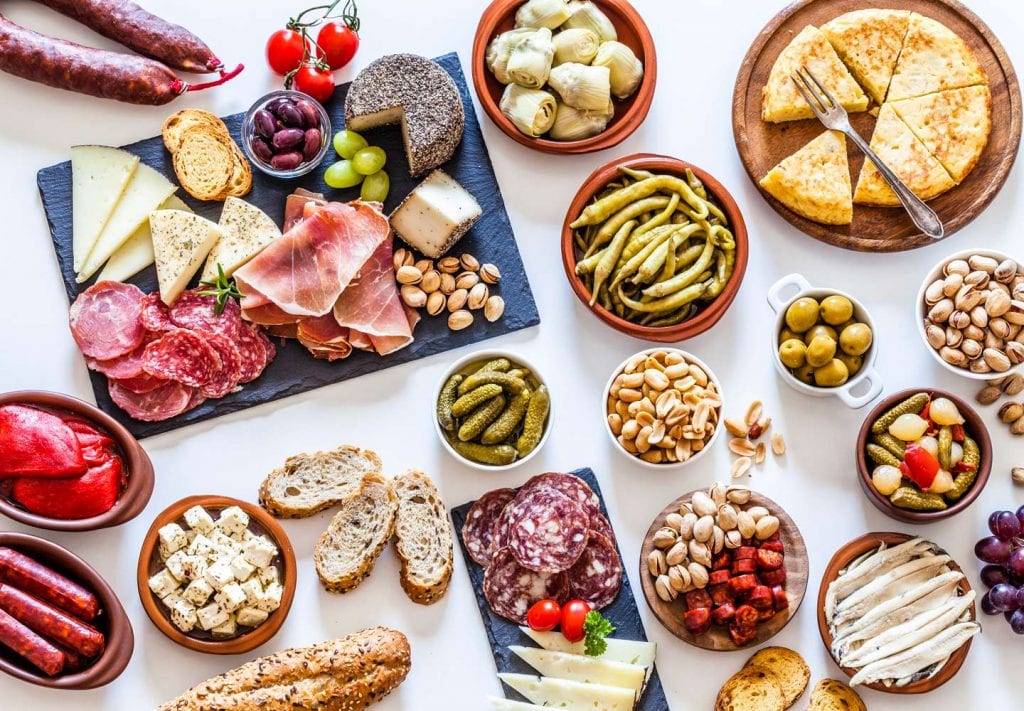 Keep Food Simple But Tasty
Next up, plan to serve hassle-free snacks and appetizers designed for grazing. Hit your local Costco, ALDI, or other discount store and stock up on crackers, charcuterie, cheese, chips, and other finger foods. Get a mix of items to accommodate common dietary restrictions, like a veggie tray with hummus and gluten-free crackers. Not sure how much food to get? Remember that as long as it's not lunch or dinner time, you're not expected to feed people an entire meal! Plan enough items to make an appealing display on your table, with some backup supplies within easy reach if you're expecting a lot of guests. If friends and relatives ask what they can bring, take them up on the offer and provide specific suggestions based on their strengths. Does Aunt Ellie make a spinach artichoke dip that always disappears before anything else? Ask her to bring that! Maybe your friend Sarah loves creating Pinterest-worthy fruit displays. Tell her that would be fabulous. Or if you're more concerned about having enough alcohol, simply tell guests they can bring their favorite wine, beer, or other beverage if they ask.
Don't Sweat the Drinks
Speaking of alcohol, you can also set expectations on your invitations based on what you're comfortable with providing. For example, you can say something like: "We'll have some wine, beer, and soft drinks on hand, but you're welcome to bring your favorite beverage." The majority of adult guests bring a bottle of wine or six-pack regardless of instructions. You also might be surprised at how many guests prefer healthy non-alcoholic choices instead of drinking lots of alcohol or sugary caffeinated soda. This is great for your budget, as you can stock up on whatever sparkling water and plain bottled water is on sale. Want extra style points? Go for the tall, skinny cans of Dasani or LaCroix in fun flavors like raspberry lemonade or Pomme Bayá (apple cranberry). If you're doing an evening dessert party don't forget to add regular and decaf coffee and herbal tea.
While you're at the store, don't forget to get disposable cups, small plates, napkins, and utensils. It's better to buy more supplies than you think you need -- it's a drag to run out and extras can always be used at a future event. Remember to clean out your coolers and buy ice or have plenty on hand to cool down the drinks in advance. It's best to have separate coolers for beer and non-alcoholic drinks and leave some room for guests to add what they bring.
Check In With Your New Neighbors
Since you'll probably have a bunch of people coming and going, with lots of cars parked outside your house, it's a good idea to give your neighbors a heads up ahead of time. It's also the perfect excuse to go meet your neighbors if you haven't already! Let them know the day and time of the party and that there could be several cars on the street. Better yet, invite them so you can get to know them better. Who knows, they may even offer some parking spaces or suggestions!
Moving into a new home can be stressful, but celebrating this milestone with family, friends, and new neighbors makes it all worth it. It will take some preparation and organization, but planning an event will help you prioritize unpacking and get things in order. Take the time to enjoy your new space with your loved ones, and you'll instantly feel at home.
Get a Quote
Choose the service you need
Comments
Leave a Comment
Your email address will not be published. Required fields are marked *