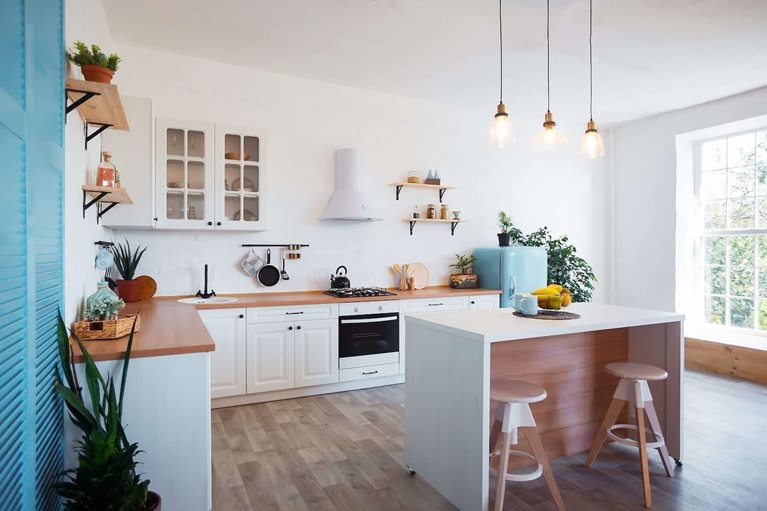 5 Remodeling Ideas for Increasing Home Value
by
PODS
Posted on September 18, 2019
If you're considering putting your house on the market, it's never too early to start figuring out what it will take to make your home irresistible to prospective buyers. Amping up curb appeal and home resale value isn't all about the outside, as making your home more marketable is an inside job, too.
Even if HGTV is your favorite channel, chances are you've got at least a few home remodeling projects you've been putting off. It's ok. We know it's a lot easier to watch than to actually do.
So where do you start? Should you finally update those dreadful kitchen cabinets? Redo the outdated primary bathroom? Replace the carpet in the kids' room, where the color can best be described as Rainbow Swirl?
When you've got a longer list than budget, what are the must-do remodeling projects and what do you skip?
Rank REMODELING ideas based on VALUE AND roi
If your main goal is selling a home, a good way to prioritize your remodeling ideas is to figure out first where you'll get the most bang for your buck. On the other hand, if you might be staying in your home for a while, it's a lot better to focus on remodeling what matters most to you and your family, while still factoring resale value into the equation. In other words, make the home improvements you know you'll enjoy. Just be smart about it by not over-personalizing or going over the top.
To help with your decision-making, the 2020 Cost vs. Value Report from Remodeling Magazine compares average costs for popular remodeling projects to the value they deliver at resale. But prepare yourself for a reality check. Not one project on their list of 22 popular remodeling projects delivers 100% payback. What project comes closest? Manufactured stone veneer added to a home's facade, which returns 95.6% of its $9,357 average cost. Coming in second is a new garage door, at 94.5% of its $3,695 average cost. While it makes sense that the two projects would deliver strong returns because they enhance the immediate curb appeal, if these aren't exactly the home improvement projects of your dreams, don't worry about it. Cost vs. value is just one tool for assessing remodeling projects.
When you're planning to sell your home, getting the advice of an experienced realtor in your area is one the best ways to find out how to increase home value and marketability. They can use their knowledge of your local market to help you focus on which home improvements will do the most to increase your home's curb appeal and sales value -- upping the odds of getting solid offers soon after your listing hits the market – a key factor in getting the best price.
With that in mind, here are five popular home remodeling ideas that deliver plenty of value in terms of both your own enjoyment and resale.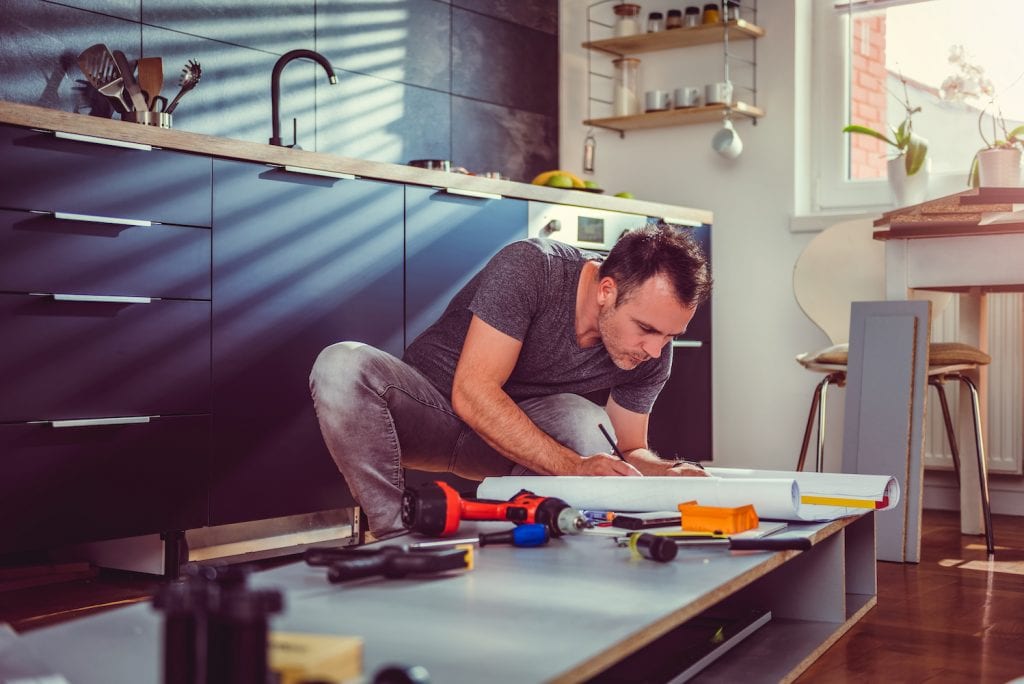 1. Kitchen Remodel
As the center of activity in most homes, an inviting and well-designed kitchen is highly valued by nearly all home buyers. It's no surprise that kitchen remodels rank third in ROI in the cost versus value report. A kitchen makeover is also an ambitious task, with most homeowners spending from $13,290-$37,591 on kitchen remodeling, according to HomeAdvisor.
On the bright side, there are lots of ways to update and refresh a kitchen without investing in a full renovation. New countertops, flooring, and appliances in addition to refacing cabinets, painting, and even recessed lighting can make a huge difference in updating a kitchen.
2. Landscaping Refresh
Talk about curb appeal. Crisply trimmed and colorful landscaping can make the difference between a home shopper stopping to take a look or driving on by. While it's difficult to pin down the ROI on landscaping, the impact it makes on first impressions is undeniable. With the front yard being center stage, that should be your first priority. HGTV hosts and realtors alike advise starting with a good cleanup first. Is your yard littered with tools and random stuff? Spend some time organizing your outdoor storage. Then your yard should be ready for a mow and blow, trimming and edging, and the hardest job of all – weeding and thinning out overgrown areas. Once that's done you can assess how much more your yard needs. If you pulled a lot of weeds, add mulch to those areas – starting with a layer of newspaper underneath – to keep those weeds from coming back.
Now for the fun stuff. Add instant color with potted and planted flowering annuals or easy-care plants with interesting and colorful foliage, like crotons and variegated shell ginger. If you're going DIY, double-check what works best for your specific area and climate. The best way to do this is to get free expert gardening advice from your local county extension service. Even if you're paying a landscaping pro, this is a good way to double check their plant and grass choices.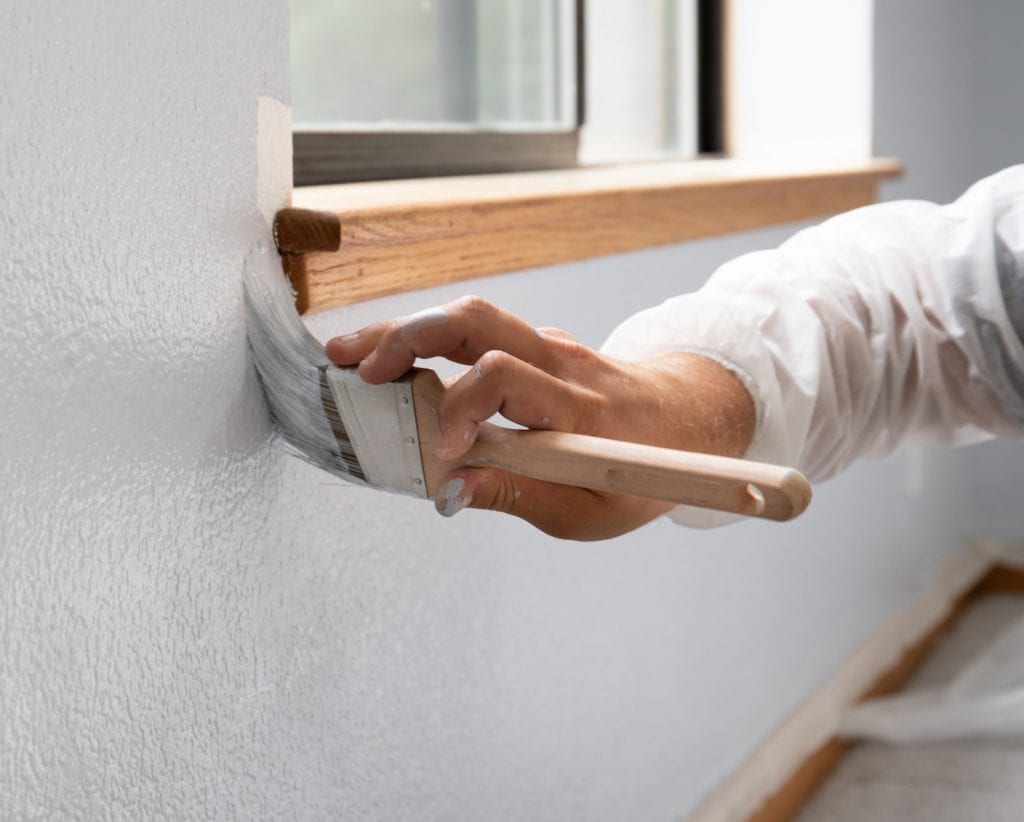 3. Interior Painting
Giving rooms a fresh coat of paint in a light, neutral color is one of the easiest and most economical ways to prepare your home for prospective buyers. It's also a manageable DIY project, since you can take it room by room as needed. If you haven't done it before, start with one small room or an accent wall as a trial run. If you're not happy with the results -- or the experience -- you can turn the other rooms over to a professional painter. Just be sure to get more than one estimate, as bids can differ by thousands of dollars even for a small home. Your realtor, friends, and neighbors should be able to refer you to trusted painters.
Before diving into a big painting project, try giving your walls a good cleaning first. When done correctly, it's possible you can brighten and improve the appearance enough that you can avoid painting in some or even all rooms – saving yourself time and money. Make sure you match the cleaning method to the type of paint and start with a small test. Find some quick and easy advice for cleaning painted walls with this guide from Home Depot.
4. Flooring Replacement
From the moment you step foot in a home or room, floors make a major impression. They also show most of the wear and tear. That's why many realtors advise home sellers to replace any flooring that's damaged or stained. Getting new flooring is a fairly quick and easy process compared to many other home projects. The hardest part may be deciding what material to use.
From the moment you step foot in a home or room, floors make a major impression. They also show most of the wear and tear. That's why many realtors advise home sellers to replace any flooring that's damaged or stained. Getting new flooring is a fairly quick and easy process compared to many other home projects. The hardest part may be deciding what material to use.
While home buyers today prefer wood and tile floors, the price points may not be the most practical for a home being prepared for resale. New laminates and luxury vinyl flooring can be an attractive yet cost-effective alternative. While carpet is considered the least desirable option, it's also the most economical way to replace unsightly flooring, and may still be a good option, especially for bedrooms.
5. Home Staging
It's showtime! Your home should be ready for its starring role as soon as it hits the market. Just as actors wouldn't dream of walking on stage without costume and makeup to help create an illusion, your home needs the finishing touches that help prospective buyers imagine themselves living there. That's why it's called staging. By helping your home be a hit, real estate pros say staging can increase the selling price by 6-20%.
You can go with a professional home staging service or keep costs down by DIY-ing your way with a stylish but inexpensive sofa through a discount retailer and other budget-friendly home staging tricks.

For starters, make sure your home is clean and organized and has plenty of open space. Clear out clutter and extra stuff by renting storage to house all non-essentials. If you use a portable moving and storage container on your property, you can declutter and load over time. Then have your container taken to a storage center or your new place so it's out of sight while your house is on the market. That way a lot of your stuff will already be loaded and ready for your move – no need to handle it twice.
Will it fit your budget? Visit PODS to find out how much it costs to have a portable storage container delivered to your driveway, or call 877-350-7637 for a no-obligation quote for storage, moving, or both.
Get an early start and prioritize your home projects based on resale value, budget, and local market factors, so you'll be ahead of the competition when peak selling season hits in spring and summer. Good luck!
Get a Quote
Choose the service you need
Comments
Leave a Comment
Your email address will not be published. Required fields are marked *