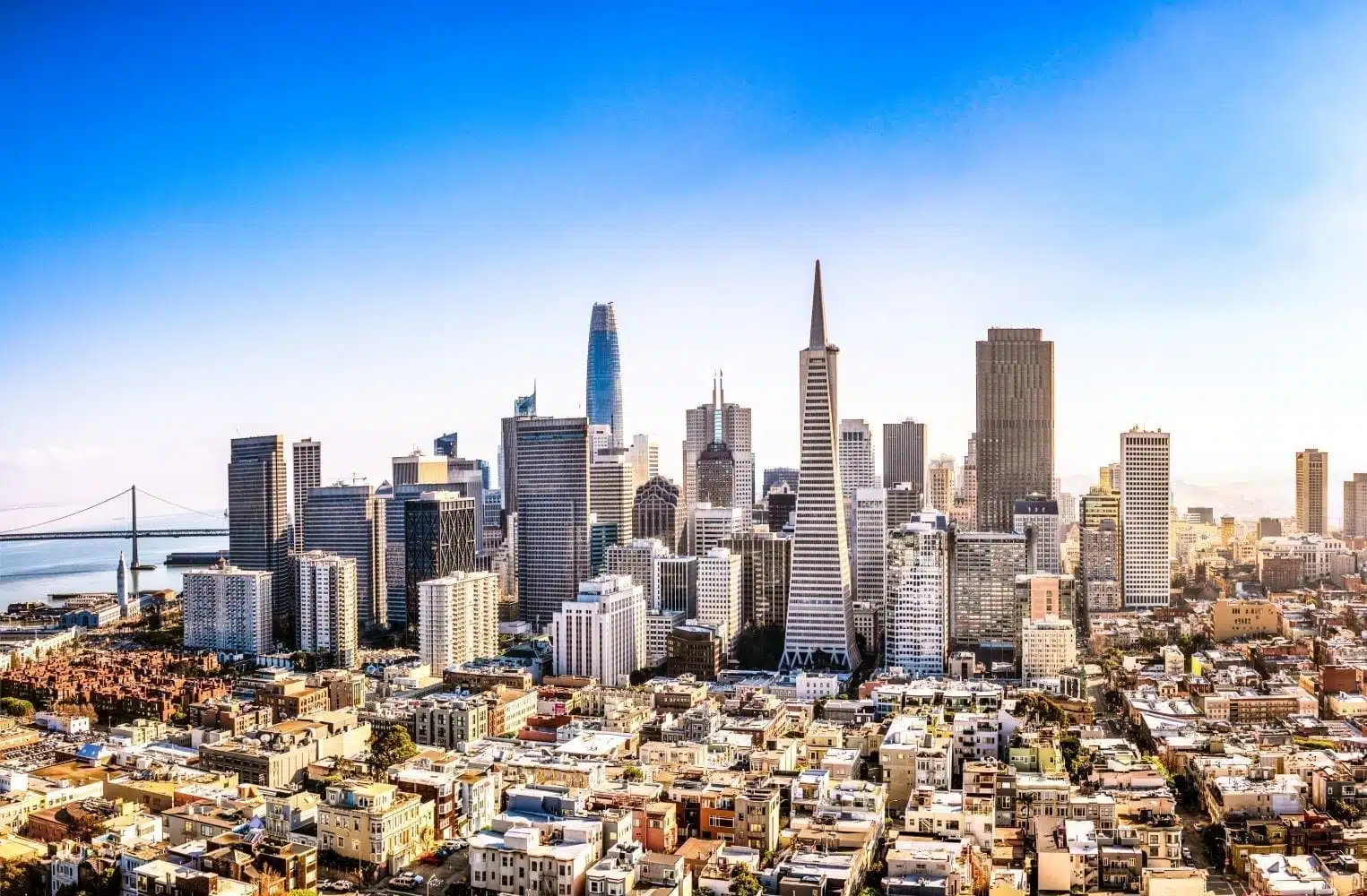 San Francisco Moving Guide: How to survive moving day in the Bay area
So, you're moving to a new place in San Francisco! Congrats! By this time, you're probably exhausted dealing with countless open houses and outbidding other renters or buyers. Now that you've beat back the masses and secured your new pad, it's time to settle in.
San Francisco, and the surrounding Bay area, is one of the most beautiful places in the world. But it's not without its own hazards, especially when it comes to moving.
How in the world do you move in San Francisco? What are the rules and regulations? Can moving trucks even fit up those hilly, windy streets you've seen in so many movies?
Whether you're moving to a new spot in San Francisco itself or one of the surrounding Bay Area suburbs, there's a lot you need to know. We hope to help you navigate the world of parking tickets, hills, bridge tolls, and moving companies so you land in the Bay area with ease.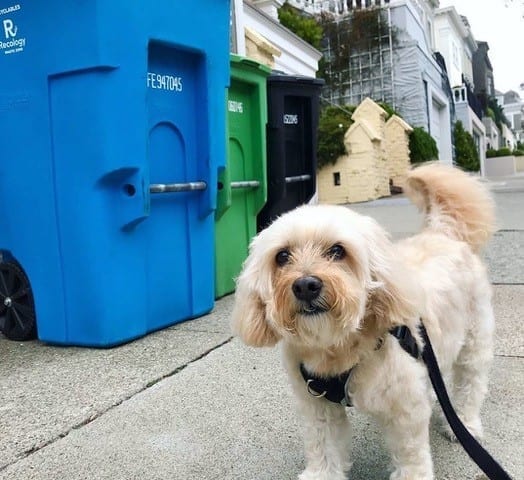 1. Get rid of stuff before your big move to San Francisco
Moving to San Francisco and other places in the Bay area is a whole lot easier if you try to get rid of stuff first. You might be moving into an itty bitty apartment, or if you're lucky, a bigger house or condo.
Regardless, the less stuff you have to pack and load the better.
Start by going through everything and deciding what you absolutely want or need. Haven't worn that shirt for a year? Chuck it. Have you been storing a fancy mixer but never make cake? Sell it.
Gather up your unused items and head to Goodwill, Out of the Closet, or Fashion Exchange. Give anything else to friends or family members looking for extra goods. Or, use the free section of Craigslist or your neighborhood Buy Nothing group. People moving to San Francisco are always looking for great, free finds.
Be really careful before you set stuff on the curb for the garbage company to pick up. San Francisco's Recology, which is aspiring to be a zero-waste program, has stringent rules about what you can throw away and which bins take what items. What's great about Recology is that you can schedule a Bulky Items pickup, for things like old furniture, appliances or mattresses. If you have old clothes or linens sitting around, that can go in the recycling bin!
If you're in Marin County, check out the handy Where Does it Go, Joe search bar to see what you should do with a particular item.
If you're moving to Oakland, check out free drop-off events where you can ditch your bulky items in one fell swoop.
2. Moving into an apartment building? Check your options for loading and unloading
Sometimes it seems like everyone and their mother wants to move to the San Francisco Bay area, which means there are apartment buildings just about everywhere. Be prepared that you might be lugging your stuff up to floors in the double digits.
Before you move in, you should scope out your place. Measure hallways and doorways to see if your furniture will fit. Many San Francisco apartment buildings were built in the early 20th century and might be smaller than you remember during that whirlwind open house. Or, instead of a traditional apartment complex, you could be moving into a charming Victorian or rowhouse. Those often have strange angles and corners you may not find in a modern home.
For walkups, count how many flights of stairs up to your apartment so you can alert friends or movers. You can also ask a manager if there's a hidden freight elevator somewhere you can use.
For high rises, check with the building manager to see if there's a loading dock or maybe even a reserved parking space for your moving truck. Also, double-check with the manager to see if there's a freight elevator, or if you can reserve a regular elevator for a few hours. Be sure to ask about time limits when using either a parking spot or an elevator.
Same goes for high rise apartment buildings in Oakland and San Jose. In Marin County, many apartment complexes have larger parking lots, but be sure to check with the manager first to ask about time limits and best places to put a moving truck or portable container. You don't want to use someone's reserved spot!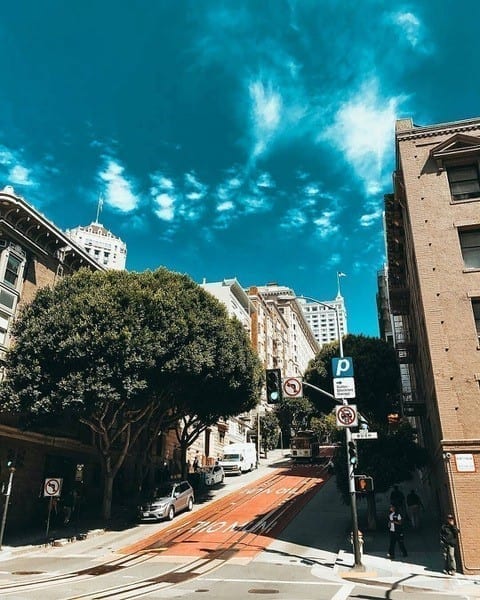 3. Going DIY? These moving truck tips can help ease your move to San Francisco
If you're planning on renting your own truck for your move to San Francisco, there are a few things you should be aware of. The last thing we want is for you to get slapped with an expensive fine or stuck on a super steep hill.
Get temporary tow-away signage
If you're moving to San Francisco city proper, you can apply for temporary signage with the SFMTA. These "tow away" zone signs effectively reserve a spot, or two or three, for your move. They don't come for free, though. It will be almost $300 for you to request 120 feet of space, which is the smallest amount available. If you already live in the city, you've probably noticed that plenty of people skip paying the fee and just double park for an hour or two while moving. While this appears to be common practice, keep in mind there's still a risk of getting ticketed.
In Oakland, you should acquire an obstruction permit, which you'll need if your moving truck blocks parking spots, curbs or traffic lanes.
In Berkeley, you can apply for temporary no parking signs directly in front of the house you're planning on moving into. You're not allowed to put no parking signs in front of a neighbor's house.
Plot out your route
Before you hop in a moving truck and start driving to your new apartment in San Francisco, scout your route. San Francisco is known for its hilly streets, which can be a death trap for big trucks. In fact, trucks can even bottom out and get stuck on the crests of the biggest hills. While bottoming out may not be super common, it's very hard to drive a heavy moving truck up a steep hill, especially when there's a stop sign right at the top. Try to avoid steep hills if you can.
Be aware of tolls
All three bridges around the San Francisco Bay area are toll bridges. That means if you cross the Golden Gate Bridge, the Bay Bridge, or the Richmond-San Rafael Bridge, you'll be forking over money. If you rent a truck from U-Haul, for example, they will pay your tolls and then bill you later.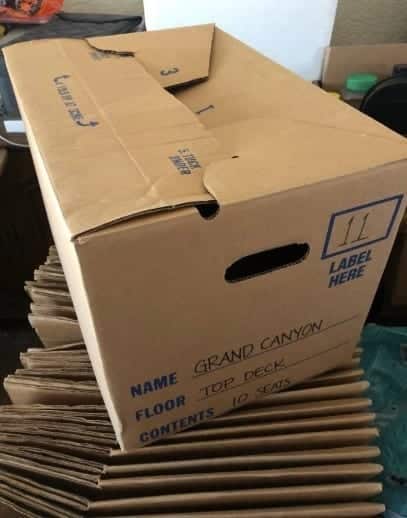 4. Where to get moving boxes in San Francisco?
You've got your move-in date set and started to explore moving options. Now comes the difficult task of packing up your stuff. Whether you're moving into a micro apartment in San Francisco's SoMa district or a gorgeous 1910 home in Oakland, you'll have to track down moving boxes.
Before spending full price on boxes, here are a few places to check out:
Hop on Craigslist, Nextdoor or Freecycle
All you have to do to find tons of moving boxes in San Francisco is search the "free" page on Craigslist. It seems like people are trying to get rid of cardboard boxes all over the Bay area! The grassroots recycling website Freecycle is another great site to check for free boxes. If you live in a part of the Bay area that has the neighborhood website Nextdoor, check there for people giving away free boxes. In the age of same-day Amazon delivery, people are drowning in boxes.
Check your neighbors' trash bins
On trash day, take a stroll down your street and see if any of your neighbors put cardboard boxes near the recycling bin. In many municipalities, it's required to bundle your boxes before you put them curbside.
Ask your neighborhood grocery store
Grocery stores are constantly getting new shipments. Ask the manager if there are any cardboard boxes they don't want or go peek in the recycling bin outside.
Buy fresh, new moving boxes
If you want boxes that are all the same size or brand-new moving boxes, check out our moving boxes and supplies to get what you need or head to your local hardware store.
5. Negotiate dates to make moving in San Francisco less stressful

It's usually customary to move into a new place on the first of the month, but weekends are a much easier time to move. There's way less traffic in San Francisco, and you won't be dealing with commuters.
Ask both your new and old landlord how flexible they are when it comes to moving in and out. It's preferable to have a day or two overlapping so you're not frantically trying to move in one day. It's worth it to pay a little extra for this convenience when you're moving in the San Francisco Bay Area.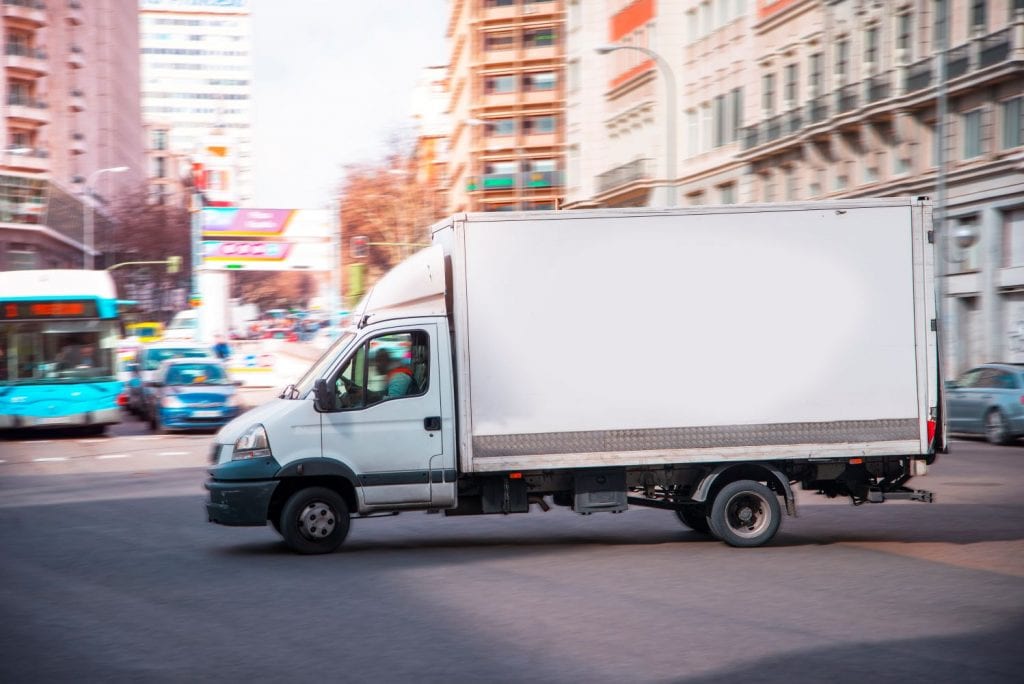 6. Research San Francisco movers and service options
There's a lot to think about as moving day approaches in San Francisco. If you're moving from tiny apartment to tiny apartment, you may want to consider a DIY approach.
This means renting your own van or moving truck and wrangling friends and family members to help. Or, you can hop on Craigslist or TaskRabbit to hire people looking for a few quick bucks.
But if you're moving from a house in Marin County to a house in Berkeley, or the idea of driving a humongous truck through narrow, hilly streets triggers an anxiety attack you'll probably want to opt for portable moving containers or hiring a full-service moving company.
Here are the best options we could find in the San Francisco Bay area:
RENTAL TRUCKS
There are plenty of options in the San Francisco area if you choose to rent your own truck or van. However, this city is busy with people moving in and out, so you'll want to reserve a truck far in advance. Try U-Haul or Penske for a van or moving truck, or Home Depot if you only need a pick-up truck. If you prefer to go local, Doherty Truck Rental, a longtime family-owned Bay area business, offers everything from pick-ups to 24-foot box trucks.
Before you rent a truck for your move in San Francisco, make sure you're comfortable driving up and down hilly streets. Plus, some streets in San Francisco are incredibly narrow, so don't make any wrong turns.
PROFESSIONAL SAN FRANCISCO MOVERS
If you're going for a hands-off approach, there are a variety of traditional moving companies for hire in the San Francisco Bay area if you can pay afford the rates. This is a great option if you have tons of stuff and don't want to lean on friends and family for the loading and unloading. If you have the budget, you can even hire movers to pack and unpack your stuff! However, you'll want to ask for references and examine the moving company's licensing and insurance to make sure you're covered. Also, keep in mind that scheduling can be pretty rigid, leaving little flexibility for changes if your dates need to shift. There also can be a higher risk of damage to your stuff than with other moving methods.
PODS CITY MOVING SERVICE
If you're looking for a mid-way option between total DIY and full-service movers, you may want to consider using PODS City Service. Available in select parts of San Francisco and the Bay area, the service is designed specifically to ease the stress of moving in crowded urban areas.
With PODS, you don't have to deal with driving or parking a truck yourself, plus it offers more flexible scheduling and built-in storage options. You can do all the packing and loading yourself, or if you prefer a full-service experience, you can ask to be connected with trusted hourly labor professionals to help with the heavy lifting, packing, and other moving tasks that you'd rather outsource.
Here's how PODS City Service works:
A PODS driver brings your container at your scheduled time and stays for loading, helping to defend against tickets, thieves, and any other threats to your belongings.
While your container remains on the truck, a heavy-duty, hydraulic lift carries you, your helpers, and your belongings to and from your container.
You load and unload at ground level – no carrying heavy items up and down a ramp.
When your container is loaded and ready to go, your PODS driver can take it to a secure PODS Storage Center and keep it there as long as you need, or you can have it delivered to your new place.
PORTABLE CONTAINER MOVING AND STORAGE IN SAN FRANCISCO
Depending on where you're moving to and from in San Francisco, a standard portable container service may work for at least one part of your move. If you've got a driveway or you're moving in an area that allows you to keep a container for more than a day, you can set your own pace loading and unloading.
With PODS standard service, for example, PODS brings a container to your door and leaves it in your driveway or building lot, making it easier to take your time packing and loading. When you've got it all loaded, you can have it picked up and taken to your new place, or keep it at a secure PODS Storage Center.
Then when you're ready to move in, you can have it delivered and keep it temporarily if you have the room, or you can use PODS City Service (see above) for the delivery and unloading process.
7. It's moving day in San Francisco!
Now that you have your movers or moving truck lined up, it's time to move to your new place in the San Francisco Bay area. Here are some of our best tips to make the most of moving day:
Pick the right time of year
With the Bay area's microclimates, this can be tricky. If you're moving within San Francisco city proper, be aware that the summer months are among the coldest. This means heavy fog and chilly wind, which may not be the most fun for moving. If you have the flexibility, try moving in September or October. However, summer means really hot weather in the surrounding areas, such as San Jose and Oakland.
Take breaks
Moving day in San Francisco can be stressful. It's important to take breaks, especially if you're lifting heavy furniture. Sit down and do some gentle stretching (see our tips for moving day yoga poses), or take a walk around the block to take your head out of the game for 10 minutes. Order food from GrubHub or UberEats and feed friends or family members who are helping you out.
Stay hydrated
Moving is really hard work, so it's important to stay hydrated! Fill up your reusable water bottle before you get started, and have cans of flavored carbonated water around for a fun treat.
Explore your new neighborhood!
Whether you moved to Cow Hollow in San Francisco or Rockridge in Oakland, take time to celebrate your new move. Try out restaurants and bars in your area, or stroll to the neighborhood park. Enjoy time with friends and family, then settle in to unpack. You're home!
---
Kristin Hanes is a freelance writer living in San Francisco. Her work has appeared in SF Gate, Marie Claire and Realtor.com, among other publications.
Get a Quote
Choose the service you need
Comments
Leave a Comment
Your email address will not be published. Required fields are marked *