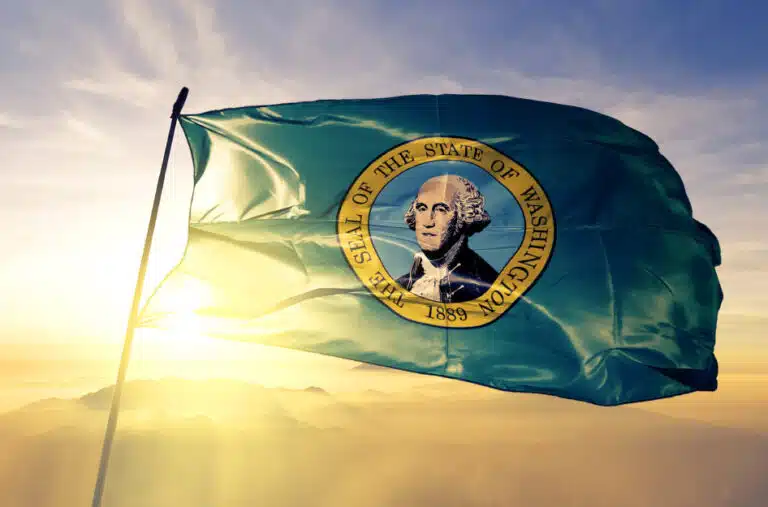 Love the Pacific Northwest? Then You'll Really Love These Small Towns in Washington State
From its stunning national parks to its can't-miss oceanic views, Washington offers a variety of great qualities for its residents. And with a population of close to 8 million, it's obvious many people are proud to call the state home.
Washington is known for its thriving job market — another reason so many young professionals and families are drawn here — so opportunities also abound. In addition to major tech companies, such as Microsoft and Amazon, the state also happens to be the second largest agricultural producer in the nation. 
And did we mention the mountains? Mount Rainier, North Cascades, and Olympic National Parks are the three you can find in the state of Washington. You can also go boating along popular lakes such as Lake Chelan, bike on trails, and even enjoy skiing and snowboarding along the mountains in the winter time.
But do you have to live in a larger city to be able to enjoy all that Washington has to offer? Not at all! Here's why.
Big Cities vs. Small Towns in Washington
The first cities that usually come to mind when people think of Washington are Seattle and Tacoma — two of the largest metros in the entire state. And, sure, these cities are full of great job opportunities, but there are quite a few downsides that movers tend to overlook, as well.
For example, Seattle is the most populous city in Washington. That means congested roads and potentially inconvenient commutes. Washington state small towns? Not so much. Many of them are on the coast or in the mountains while still remaining within close proximity to major cities. Check out a few other advantages that a small Washington town can offer you and your loved ones:
A relaxed atmosphere
Unique views
A tight-knit community
More affordable housing
Small Towns in Washington - FAQ
Q: What is the friendliest town in Washington State?
A: The small town of Winthrop is considered to be one of the friendliest and charming places in the state of Washington. 
Q: What is the prettiest place in Washington State?
A: With diverse wildlife and an array of gorgeous views, the coastal town of Friday Harbor is considered one of the prettiest places in Washington. 
Q: What are the 10 best places to live in Washington State?
A: Standout coastal and mountain towns in Washington include Sequim, Winthrop, Snoqualmie, Port Townsend, Gig Harbor, Westport, Long Beach, Friday Harbor, Coupeville, and La Conner. 
Q: What are some cute Eastern WA towns?
A: Some of the cutest towns in eastern Washington include Winthrop, La Conner, and Sequim. 
Best Small Towns in Washington State
It's safe to say that small towns in Washington offer diverse and gorgeous scenery, from cute mountain towns to breathtaking coastal areas. It's important to note that the U.S. Census designates a small town as one with a population under 5,000. However, we've decided to expand that to include towns with a population of up to 15,000 to broaden the scope. Check them out!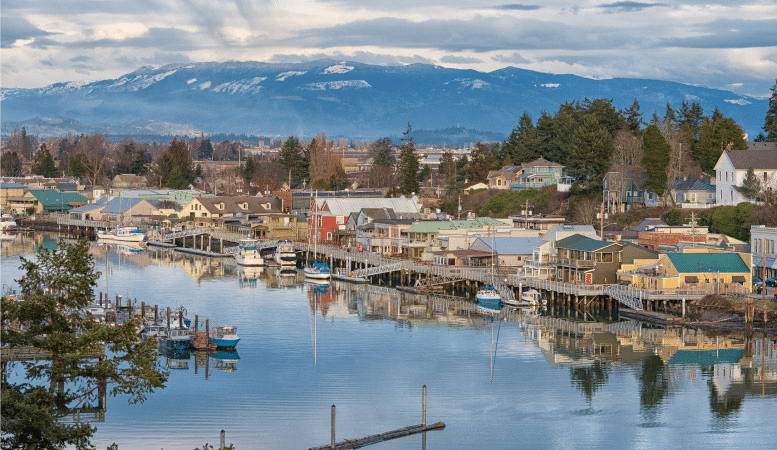 1. La Conner, WA
Situated about 70 miles outside Seattle, La Conner is a small Washington town known for its natural beauty. It's surrounded by fields of tulips, and each year, thousands of people visit the area to attend the city's Tulip Festival.
La Conner is home to a variety of art galleries and stores, and it has a fantastic dining scene. It's a great place for families looking for a dense suburban feel, but it's also ranked #19 on Niche's list of "Best Places to Retire."
2. Sequim, WA
Sequim is a small coastal community on the Olympic Peninsula, and it's just a short drive away from other cities like Port Angeles and Port Townsend. The town is also known for its annual Lavender Festival.
Sequim is located in the Olympic Rain Shadow — meaning there's more sun than you might typically expect in the state. This weather, combined with the town's nickname, "Sunny Sequim," is the main reason it has become a popular tourist destination.
Sequim also has a lot of downtown coffee shops that are known for their delicious menus. Other local shopping establishments include craft stores and boutiques.
3. Winthrop, WA
The small town of Winthrop offers a combination of old-time charm, beautiful views, and a friendly community. It's a popular destination in Washington's north central region, and there's plenty for residents to enjoy.
During the summer season, residents can enjoy a variety of outdoor activities such as fishing, rock climbing, and river rafting. During the winter season, visitors from all around the state come to visit Winthrop for its extensive cross-country skiing trails.
Most of the available real estate in this town features plenty of yard space, meaning you're pretty separated from neighbors. The area also offers great views throughout the year, and there are always plenty of activities to keep local residents entertained.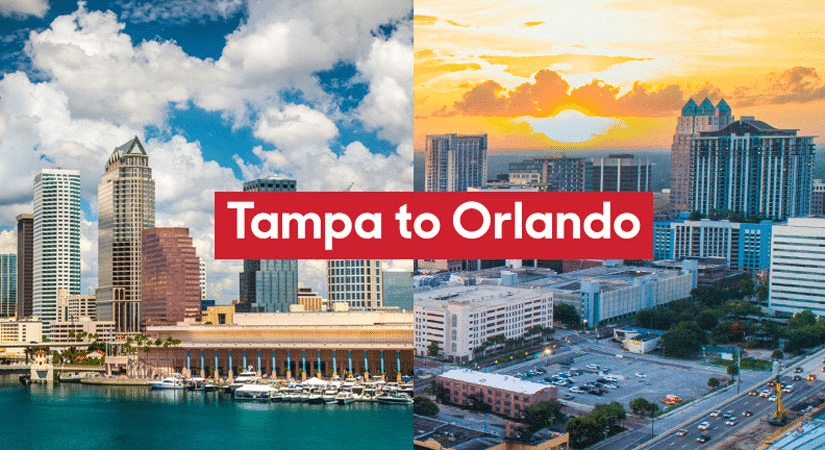 4. Port Townsend, WA
Situated northeast of the Olympic Peninsula in Puget Sound, the small town of Port Townsend is a few hours outside Seattle. This charming community has a reputation for its natural beauty, history, and art.
Many of the town's Victorian-style buildings were constructed in the 1800s, and you can catch the town's annual Victorian festival to celebrate it all. There are also many historic sites to explore.
Outdoor recreation activities are very popular in the area, so there is always something to do. Residents like to fish along the Port Townsend Bay or go camping at the Fort Worden Historical State Park.
5. Westport, WA
The small town of Westport is located in Washington's Olympic Peninsula. It features 79 acres of pristine beaches and a variety of seafood options. It's also at the southern gate of Grays Harbor, a popular tourist destination.
The town is close to the Pacific Ocean, making it an ideal location for families who enjoy water activities. One of the area's most popular attractions is the Grays Harbor Lighthouse, which is over 100 feet tall. You can visit the information center and then explore the lighthouse on your own or take one of its guided tours.
6. Poulsbo, WA
The small town of Poulsbo is located on the northwest coast of Washington, known as "Little Norway," due to its Scandinavian traditions and influences. The town's historic district is a popular spot for this very reason.
Various establishments line the area's pedestrian-friendly streets. Poulsbo is also situated on the shores of Liberty Bay, making it a great place to enjoy boat trips. The nearby Port of Poulsbo Marina is a great place to spend some time with family and friends.
7. Snoqualmie, WA
Situated nearly 30 miles east of Seattle, the town of Snoqualmie is known for its adventure-filled environment. It is surrounded by the Cascade Mountains and offers various types of outdoor activities throughout the year.
One of the town's most popular attractions is Snoqualmie Falls, which is almost 270 feet tall. It draws in millions of visitors every year, and the falls are surrounded by a variety of facilities, such as observation decks and a luxurious spa. You can also pay a visit to the Northwest Railway Museum, which displays the history of the industry in the area.
8. Friday Harbor, WA
Average rent: N/A
Average home value: $793,400
Friday Harbor is a beautiful small town in Washington state that features some of the most amazing wildlife and exudes a very friendly and overall peaceful atmosphere. The town is a commercial center for the San Juan Islands, located on the island's eastern shore. There are all kinds of museums, galleries, and restaurants available in the area.
You can see all the island has to offer with any of its driving tours. You can also visit the whale-watching area at Lime Kiln Point, the former American and British military camps, and the San Juan Vineyard, which makes wine from grapes on the island. 
9. Gig Harbor, WA
One of the most beautiful waterfronts you can find in the state of Washington is Gig Harbor, which features the backdrop of Mount Rainier, as well as evergreen forests and the waters of Puget Sound.
You'll find plenty of nature areas and parks nearby, such as Kopachuck State Park, which has picnic areas and hiking trails. Gig Harbor is about 12 miles from Tacoma, making it a beautiful and peaceful place, ideal for commuters and young professionals to reside.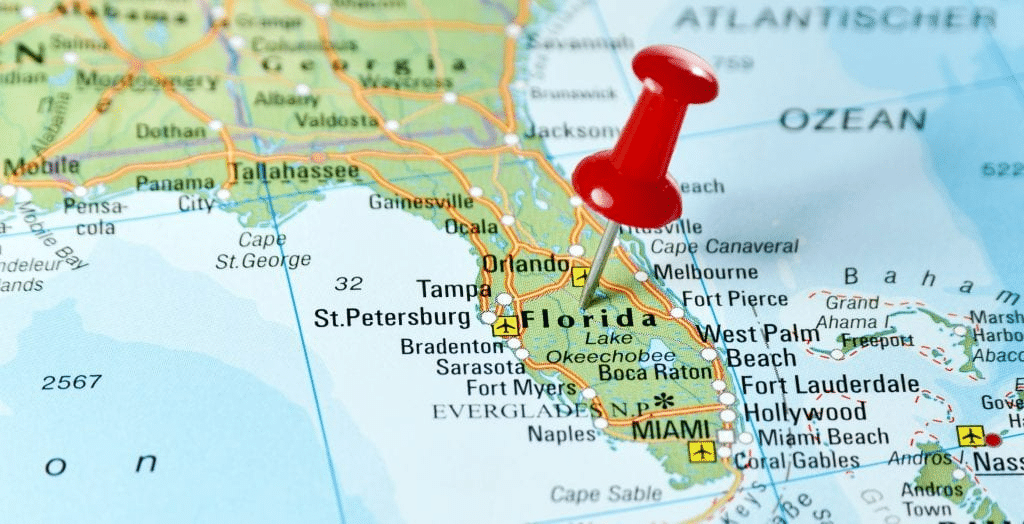 10. Stehekin, WA
The town of Stehekin is great if you want to get away from it all… Really get away from it all.
It has a population of only 75 and has been dubbed "Washington's most isolated town." It's located in the North Cascades' Stehekin Valley and is accessible only by boat, plane, or foot. It's a great place to live and get away from the busyness of the city while also giving residents the opportunity to experience the outdoors. Located at the head of Lake Chelan, it's known as a great starting point for hikers and campers.
Common activities in the town include kayaking and relaxing by the water. Make sure to visit the historic Buckner Homestead, to wander through the large apple orchard and learn more about how the valley was settled.
11. Coupeville, WA
The village of Coupeville, located in Washington's Ebey's Landing National Reserve, is the second-oldest in the state that was first established in the 1850s. Many of the buildings in the downtown area date back to the 19th century, and some of the original establishments that were built along the waterfront are still standing.
The waterfront of Coupeville is striking with its beautiful view of Penn Cove and historic Red Wharf Bay. It's also a great place to visit when you're on Whidbey Island, and there are a variety of other attractions nearby you can go and check out, like Fort Casey and Fort Ebey State Parks.
12. Long Beach, WA
The Long Beach Peninsula is a region in southwest Washington that includes the small town of Long Beach. The peninsula itself is connected to the Columbia River by Willapa Bay and the Pacific Ocean.
There are many family-friendly attractions in Long Beach, such as bakeries and novelty museums. Besides these, the area's main street, Pacific Way, is one of the best places to enjoy the beach.
Residents love the abundance of sandy beaches with plenty of parking spaces nearby. You can even go and explore the Long Beach Boardwalk, which follows the dunes. The dunes are also a link to the Discovery Trail, which goes south to Cape Disappointment State Park.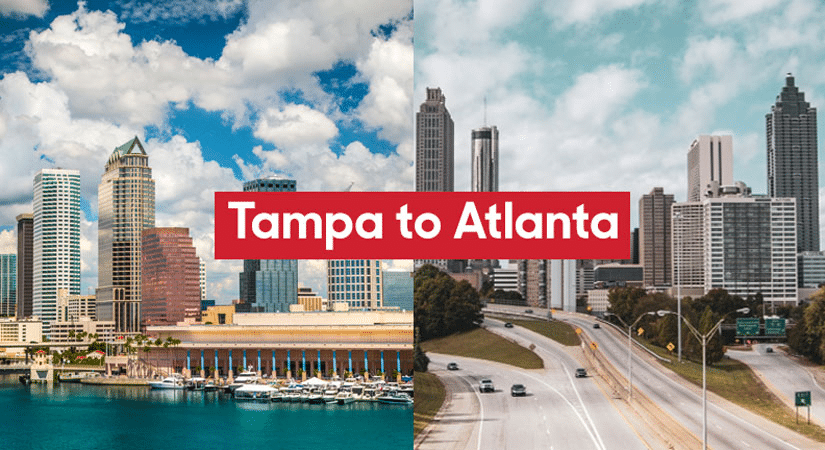 Let PODS Help You Move to a Small Town in Washington State
There are lots of options when it comes to finding the perfect small town in Washington state, as mentioned in this list. Once you have figured out where your next dream home will be, let PODS help you get there. PODS will deliver a portable moving and storage container right to your driveway where you can pack and load at your own pace. PODS will take it to your new home whenever you're ready, and don't forget that one month's storage is included in every move!
---
Editor's note: Monthly rental prices were rounded to the nearest $25 and home values were rounded to the nearest $100 for ease of reading.
Get a Quote
Choose the service you need
Comments
Leave a Comment
Your email address will not be published. Required fields are marked *