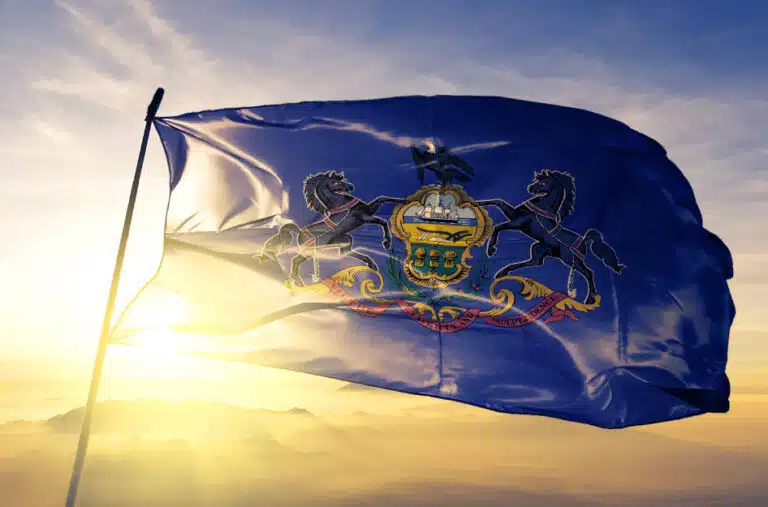 The 12 Best Small Towns in Pennsylvania in 2023
If you're looking to move to a state with unmatched natural beauty, friendly residents, local festivals, and access to all kinds of fun activities year-round, you should consider relocating to Pennsylvania. But while the larger cities like Philadelphia, Harrisburg, and Pittsburgh tend to get the most attention when we hear about the Keystone State, small Pennsylvania towns are in a class of their own.
Pennsylvania has a lot to offer its small-town residents, whether you choose to live in the western, central, or eastern part of the state. You'll experience four beautiful seasons, have access to quality medical facilities, and enjoy the sense of community that small towns in PA are known for.
But could one of these quaint small towns in PA be the perfect place for you?
Larger Pennsylvania Cities vs. Small Towns in PA
There are plenty of reasons why people move to large cities such as Philadelphia and Pittsburgh. Many move to work in the variety of industries that larger metropolises can support, or they want to be closer to family members. Large Pennsylvania cities also have a lot of amenities, such as dining destinations, sports franchises, cultural attractions, and public transportation, that make them convenient to live in. However, this can come at a cost, as crime rates and living expenses are typically higher in big cities.
Housing costs are also something to consider. Since there is a greater demand for space in larger cities, rent and the cost of buying a house can be very expensive. Want to find someplace more affordable? You might choose to move out of the big city and to a smaller town. Once you're there, you can expect more than a few perks, such as:
Lower cost of living overall
Access to outdoor spaces and activities
Cultural activities that celebrate heritages
Friendly communities
Small Towns in Pennsylvania - FAQ
Q: What is the coolest small town in Pennsylvania?
A: Ridgway is one of the coolest small towns in Pennsylvania due to its fun annual festivals and proximity to the Allegheny National Forest.
Q: What is the most beautiful town in PA?
A: Jim Thorpe is one of the most beautiful towns in PA because of its natural scenery, abundance of outdoor activities, and historic architecture.
Q: What is the best area in Pennsylvania to live?
A: According to Livability, Stroudsburg is considered one of the best areas in Pennsylvania to live because of its proximity to the Poconos.
Q: What Pennsylvania town is like Europe?
A: Harmony resembles a European town, thanks to the Harmony Society of German Lutheran Separatists that settled there and constructed the historic buildings you can still see today.
Before we get to our list of the best small towns in Pennsylvania to live in, we wanted to mention a quick note. Although the U.S. Census designates a "small town" as one with a population of 5,000 or less, there were a few towns with slightly higher populations (closer to 10,000) that we just couldn't exclude. It was hard to narrow the list down to 12, but here they are in no particular order.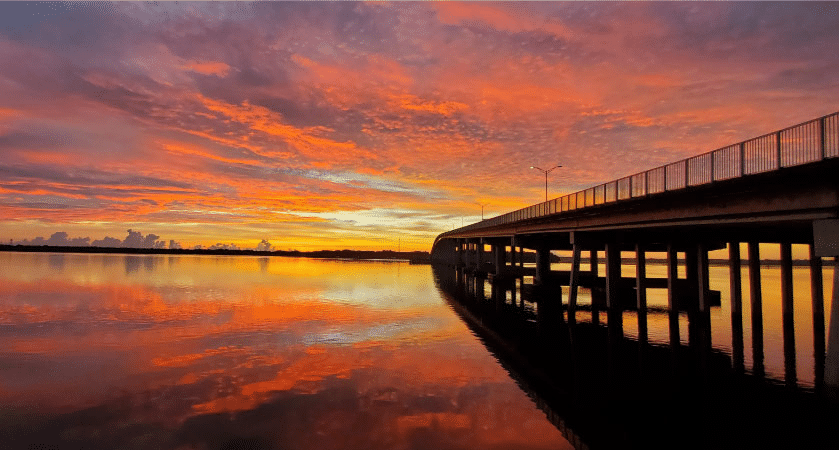 1. Gettysburg, PA
While you've probably heard of this town in relation to the Battle of Gettysburg or the Gettysburg Address, it has a lot more to offer residents. It's home to the Gettysburg National Military Park, which draws thousands of tourists each year, and much of the downtown area is full of historic buildings. It is also the location of Gettysburg College, a liberal arts institution.
There are plenty of opportunities to enjoy the beautiful rolling hills and scenic views (including some amazing sunsets). And since the areas around Gettysburg are mostly rural, you can expect a good deal of fresh produce in the summer months and lively arts and music festivals, too. You'll find antique stores, wineries, and breweries all within a short distance of the town, as well as popular eating spots like the Blue and Gray Bar and Grill and Gettysburg Eddies.
2. Ligonier, PA
If you're looking for one of the best small towns in Pennsylvania, Ligionier should be on the list. It's ranked fifth for best places to live in Westmoreland County by Niche, and there's a lot of history here.
Fort Ligonier played a pivotal role in the French and Indian War. In fact, the fort is still there today, and you can tour it alongside the museum to learn about the big impact this small area made.
This small town in PA is nestled in a beautiful forested area and boasts a charming downtown full of local shops and restaurants. Families and retirees alike enjoy the beauty of the nearby Loyalhanna Creek, as well as dining options like Ruthie's Diner and Hansley's Pub.
3. Harmony, PA
Another great small town in western Pennsylvania is Harmony, which is also home to PA's first National Landmark District. Originally settled by German Lutheran Separatists, you can still see the preserved sites used by the group and tour the informative museum. Additionally, Harmony is located close to another cute Pennsylvania town — Zelienople — which has its own historic business district.
When you're a resident, you'll have easy access to hiking and biking along the Connoquenessing Creek and plenty of locations to golf and take advantage of the sportsmen's clubs in the area. And when you're looking for someplace to grab a delicious bite and brew, head over to the Harmony Inn, which used to be the residence of a former Harmony banker and railroad exec. Rumor has it, the inn is haunted — but only by friendly spirits.
4. Ridgway, PA
Average rent: N/A
Median home price: $128,000
If you've always wanted to get away from the hustle and bustle and live a stone's throw from a national forest, then the small town of Ridgway is perfect for you. The Allegheny National Forest is a short trip away, where you can enjoy all kinds of biking, hiking, and camping opportunities. This would be a great place for retirees and families with children to take advantage of all the ways to stay active.
This is also where the Elk Creek feeds into the Clarion River, and where you'll find the Clarion-Little Toby Creek Trail, which offers not only a great place to jog or walk but also great views. You'll love strolling through the quaint downtown area, where you can stop to check out local boutiques or go for a bite at the Brew Bank Brewing Co. and get something sweet at Joey's Bakery.
5. Jim Thorpe, PA
If you're looking for a small Pennsylvania town with some spectacular mountain views, then "The Switzerland of America" should be your new home! This quaint town is located in the beautiful Pocono Mountains and offers residents lots of chances to explore the outdoors and learn a little about history at the same time. Named after the Native American athlete, Jim Thorpe is near plenty of state parks (Lehigh Gorge, Beltzville, and Hickory Run) that are sure to be your go-to places for outdoor fun like camping, hiking, and biking.
The downtown area features the Old Mauch Chunk (the former name of the town) historic district with buildings on the historic register and a museum that details the town's coal mining history.
6. Wellsboro, PA
Did you know that Pennsylvania has its very own Grand Canyon? That's right! And you'll find it right near the picturesque mountain town of Wellsboro. The natural scenery in this part of northern Pennsylvania can't be beat, especially when the fall foliage is on full display. As a resident, you can enjoy hikes around the Pine Creek Gorge or get out on the water at nearby Hills Creek Lake. Families will love the good schools and all the opportunities for kids to explore the outdoors and participate in sports and activities.
The adorable downtown district is also something to behold, as it's very reminiscent of a Victorian-era town, right down to the gaslight street lamps. After a day enjoying its natural beauty, make sure to stop and refuel at StacyKay's Cafe or Wellsboro House.
7. Stroudsburg, PA
Another nice Pennsylvania mountain town is Stroudsburg. Nestled right in the Pocono Mountains, if you like getting outside and enjoying recreational activities, you'll have plenty of space to do it here. You're just a short drive away from the Delaware Water Gap that features Bushkill Falls and lots of wooded areas to explore on foot or on your bike. You'll love the cute downtown area, as well, which is full of historic buildings including the Stroud Mansion.
Make sure you stop by and check out the Renegade Winery or the Sarah Street Bar and Grill!
8. DuBois, PA
If you're looking for a cute western PA town that's about a two hour drive from Pittsburgh, you should consider DuBois. Named after the French word for "of the woods" or "forest," there are plenty of forested areas nearby to enjoy. If you enjoy hunting, there are State Game Lands within close proximity, which can also be used for horseback riding, walking, and biking. And if you'd rather be out on the water, Treasure Lake is also close and offers residents opportunities for boating, fishing, and even camping.
Downtown DuBois is very walkable with plenty of cute shops and places to grab a bite, including Over the Top and Charlie's DuBois PA.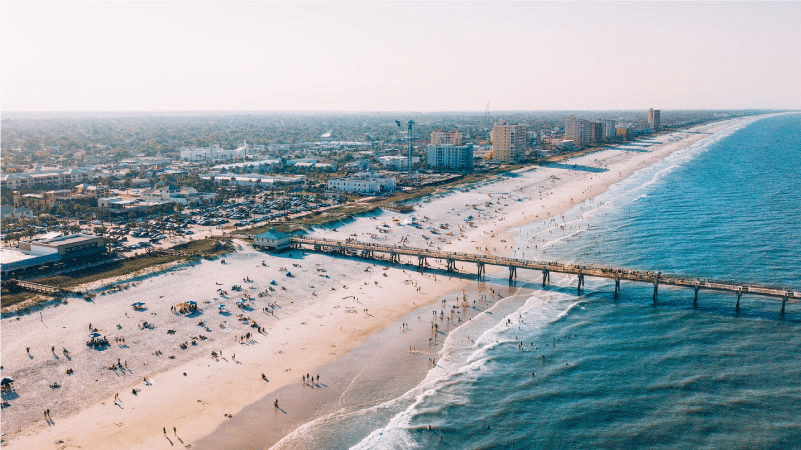 9. Bellefonte, PA
Known as Pennsylvania's Victorian Jewel, this cute PA town is located in Centre County. Although it's not far from Penn State University, this little borough offers a quiet, slower pace of life. Residents love to walk through downtown and check out the beautiful Victorian structures, antique stores, and other small, local businesses. It's also easy to enjoy Talleyrand Park and Spring Creek when you feel like getting a little time outdoors.
After enjoying the hilly terrain of Bellefonte, make sure you fill up at The Governors' Pub or State Burger Co.
10. Lititz, PA
Ranked in the top 10 best suburbs in the Lancaster area by Niche, Lititz has a lot going for it. This spot has a fantastic downtown area that features all kinds of restaurants, bars, and boutiques. You'll definitely want to visit the Julius Sturgis Pretzel Bakery, which was the first commercial pretzel bakery in America. And as a resident, you'll enjoy the Lititz Moravian Historic district for nice strolls with the family, as well as Lititz Springs Park.
There's a lot of beautiful scenery and Amish heritage in the area to take in, including covered bridges and plenty of fresh produce throughout the year.
11. Titusville, PA
Average rent: N/A
Average home value: $87,800
One of the best places to live in Crawford County is the former oil town of Titusville. You can still see reminders of the affluence brought about by the oil industry in the 1800s among the well-preserved historic homes and buildings. Residents love walking the trails that follow Oil Creek and pass right along the Drake Well Museum and Park. And Oil Creek State Park is a fantastic place to take in the beautiful Pennsylvania scenery, as well as enjoy outdoor recreational activities.
When you're hungry after exploring the area, locals love going to Sam's Restaurant or Maria's Italian Restaurant.
12. Doylestown, PA
Doylestown is close enough to big cities like Philadelphia and Trenton, but far enough away to offer less hustle and bustle. This cute PA town has a European feel and includes Fonthill Castle, which was once the home of artist Henry Chapman Mercer. This artsy town also boasts his workshop and a museum dedicated to his works.
Summer offers the chance to view lavender blooms at the Peace Valley Lavender Farm, as well as plenty of opportunities to explore Nockamixon State Park. Families will love the great schools in the area, while everyone also seems to like strolling through the town's museums and farmer's market and visiting Nat's Pizza or Sky Roast Coffee.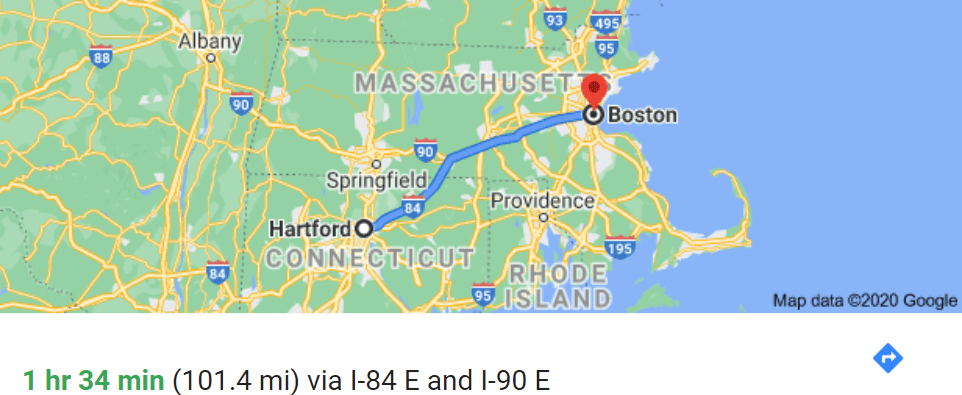 Let PODS Help You Move to a Small Town in Pennsylvania
If you're ready to move to a small Pennsylvania town, PODS has your back. They'll deliver a portable storage container to your home, where you can load it up at your leisure. When you're ready, the professionals at PODS will pick it up and take it to your new home. And the best part? One month's storage is included in every move, so you can unload on your own schedule!
Looking for tips and tricks to help during the move? Check out more from the PODS Blog!
---
Editor's note: Monthly rental prices were rounded to the nearest $25 and home values were rounded to the nearest $100 for ease of reading.
Get a Quote
Choose the service you need
Comments
Leave a Comment
Your email address will not be published. Required fields are marked *