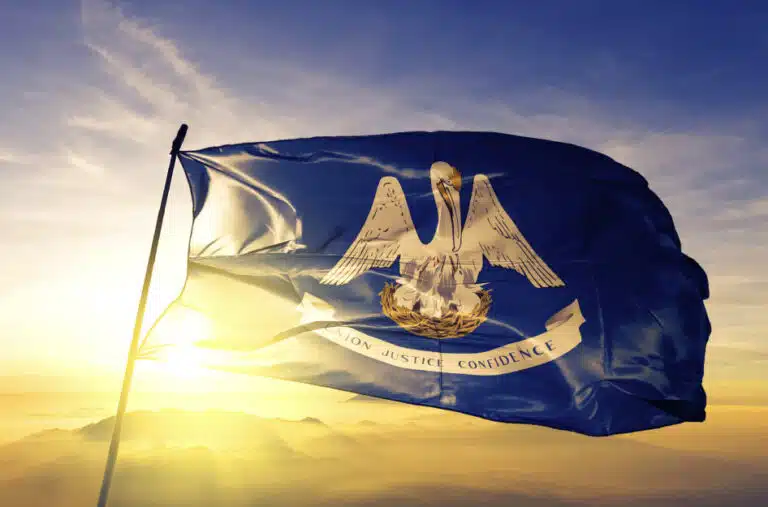 Best Small Towns in Louisiana
There's no doubt about it: The fun never stops in lively Louisiana. From jazz to jambalaya, gators to gumbo, it's always a party in this southern Gulf state. Home to a number of different cultural influences — including Creole, Cajun, African, Spanish, French, American, and Native American — the state is about as diverse as it comes. Add to that affordable housing options and a wide range of outdoor recreational opportunities, and it's easy to see why Louisiana has seen a population increase between 2010 and 2021.
But do you have to be in one of the Bayou's big cities to join in on the fun? Definitely not. And here's why.
Big Cities vs. Small Towns in Louisiana
Since 2014, around 30,000 residents of big cities ages 24-40 have been opting to relocate to small towns each year rather than continue living in the midst of the big-city hustle and bustle. Sure, large Louisiana cities like Baton Rouge and New Orleans may seem like fun places to live, but you might find that a nearby suburb might just end up being the better fit for you.
Those big cities? They experience very high crime rates, particularly regarding drug activity and violent crime. In fact, murder rates in New Orleans were higher in 2022 than they had been in 26 years.
Fortunately, there are lots of suburbs in Louisiana that do not reflect the high crime rates that exist in the major cities. Many of the safest neighborhoods in Louisiana give you the opportunity to enjoy living near a city without the chaos and potential dangers of actually living right there.
While small Louisiana towns may not seem as exciting as the big cities on the surface, they do offer a feeling of calmness and a slower-paced lifestyle, and they can be just as fun in their own way. Who couldn't use more of that these days? Other benefits of living a small Louisiana town life include:
Christmas tree farms of Louisiana are rampant in smaller towns! A convenient way to get your tree each year, huh?
There's a stronger sense of community overall in a smaller town.
Less traffic means quicker commute times.
You can easily be more connected to nature in one of Louisiana's small towns.
Small Towns in Louisiana - FAQ
Q: What is the best small town in Louisiana to live in?
A: According to Southern Living, the City of Natchitoches — the oldest permanent settlement in the Louisiana Purchase — is number one among the best small towns to live in Louisiana. In a close second is Covington, Louisiana.
Q: What is the friendliest small town in Louisiana?
A: Making an appearance again, Natchitoches was named one of the friendliest small towns in the U.S. on Travel Awaits' 2022 list.
Q: What is the nicest town in Louisiana?
A: It's hard to pick just one, of course! According to Movoto, however, Covington, Milton, Natchitoches, St. Francisville, and Youngville are definitely worth putting down roots in.
Best Small Towns in Louisiana
We could go on and on about all the great small towns in Louisiana, but to jumpstart your research, we've provided 12 of our favorites in this list of small towns in Louisiana. Check out what it's like to live in each of these places as well as what there is to do and how much you might expect to pay regarding housing costs.
1. Breaux Bridge, LA
If you're a fan of all-things tasty and love unique places, then you just might want to call Breaux Bridge — the Crawfish Capital of the World! — home. Although it may seem small, it has a big personality and a wide variety of great restaurants. Want to really set your taste buds on fire? Go on one of the town's food tours or participate in the annual Crawfish Festival.
When you've had your fill of crustaceans, experience the tranquil environment of Breaux Bridge by taking advantage of its many outdoor activities involving beautiful lakes, swamps, and wildlife, as well.
2. Natchitoches, LA
The town of Natchitoches is where the iconic Steel Magnolias filming took place, and it's also referred to as the "City of Lights." The Christmas Festival takes place every December, and it draws in a lot of people to this small Louisiana town. It is a time of year when the community comes together to celebrate the holiday season with a variety of shops, attractions, and events.
Even if you're not a winter weather enthusiast, there are still plenty of things to do in Natchitoches if you're planning on visiting. It has a variety of historical sites, such as the Fort St. Jean-Baptiste State Historic Site, which is the fort that was established by the French situated in the heart of the town.
Natchitoches is also home to renowned colleges and universities, including Northwestern State University and a branch of the Louisiana Technical College. This makes this small town a great place for students and young professionals!
3. Farmerville, LA
You might know Farmerville because of Lake D'Arbonne. It's been named one of the best crappie lakes in the U.S. and is home to many fishing tournaments. Farmerville is also the place where anyone can relax and enjoy a slower pace of life — retirees and families alike. The serenity of the water and the sense of peace that the trees provide are some of the reasons why people come here (and stay)!
4. Minden, LA
In Northwest Louisiana, the town of Minden is known for its very charming surroundings. Located in Webster Parish, Minden is home to the region's Film Trail, which features over 20 filming sites. History fans can visit the Dorcheat Historical Association Museum — which displays the area's local history — and the Germantown Colony Museum — which offers a glimpse into the life of the German Utopian movement's members during the early 19th century — and learn more about what life was like in this region.
For those who are looking for an adventure, head over to the Muddy Bottoms ATV and Recreation Park. This area features over 5,000 acres of trails, which are home to the Bayou Mudfest.
5. Abita Springs, LA
Abita Springs is a great place to start a family! There are plenty of attractions that cater to all ages, such as the Abita Mystery House and the UCM Museum. Both of these facilities are designed to provide a unique and eccentric experience. For the kids, be sure to check out the Children's Museum of St. Tammany.
And if you're looking for something a bit more relaxing for the whole family, take a picnic at the Abita Springs Park or rent a bike and explore the trails of Tammany Trace.
6. Leesville, LA
Leesville is a small town in Vernon Parish that has a charming downtown with several historic buildings. One of its most popular events in the area is Derby Daze, which takes place every year and allows kids to create and race their own soap box cars. If that isn't small-town charm enough for you, then Mayfest, which also takes place each year, is another great example. This event features live music and a variety of local artisans!
7. St. Francisville, LA
St. Francisville, which is a part of the Baton Rouge metropolitan area, is a town known for its quaint atmosphere and abundance of activities. You can spend days in this area exploring its many attractions, such as its historic homes, plantations, and boutique shopping. And did we mention festivals? From the Feliciana Hummingbird Celebration to the Angola Rodeo, you'll always find something to do in St. Francisville.
8. Youngsville, LA
Youngsville is a small town that values its heritage while still staying up-to-date with the modern world. Due to this balanced approach to life, it has been regarded as one of the most desirable places to live in Louisiana. In fact, among its accolades are "the fastest and smartest growing city in the state" and "the happiest place to live, work, and raise a family in Louisiana." Sounds pretty sweet, huh?
9. Morgan City, LA
Morgan City is a great place to visit and live if you're a birder, as it's right in the middle of everything birds! One of the best bird-watching trails in the area is the St. Mary Loop, which features over 300 species. In February, you can also find the Eagle Expo, where you can view bald eagles — common visitors to the area.
The city also hosts various events throughout the year, such as boat tours and workshops. In addition, it is the home of the Shrimp & Petroleum Festival, which is an event that honors individuals from the petroleum and seafood industries. Every Labor Day weekend, the area is full of fun, with street parades and fireworks displays. Whether you're just starting a family or want to be more connected with nature, Morgan City is a great place to call home.
10. Covington, LA
In Louisiana's St. Tammany Parish, the town of Covington is known for its civic pride and elevated sense of community. It's located at the fork of the Tchefuncte River and the Bogue Falaya River. Residents are dedicated to preserving the area's rich heritage for visitors and citizens alike.
The downtown area of Covington features a variety of art galleries, restaurants, and boutique stores. It also has historic buildings that are carefully preserved. Bonus? The area hosts the annual Three Rivers Art Festival, which includes a lineup of 200 carefully selected artists that take over several blocks of the downtown Covington area.
11. Milton, LA
The Village of Milton is located in Lafayette Parish, about 8 miles from the city of Lafayette. It's a great place for people to start their lives, and most of the residents of this community choose to stay and never leave! It's easy to see why: Niche ranks Milton in the top 50 best suburbs (and best suburbs to raise a family) in Louisiana, and it ranks #4 as the best suburb to buy a house in Lafayette Parish.
12. Grand Isle, LA
The Grand Isle is a remote island located in Louisiana, known for its world-renowned fishing and birdlife. This region is also notably known for its beautiful beaches and southern hospitality. Fun fact: Grand Isle is the only barrier island in the state that's inhabited, which is the reason why so many people have taken such an interest in this area for years!
PODS can help you move to your perfect Louisiana town
Once you decide on a small town in Louisiana to call home, give the professionals at PODS a call to help you get started with the moving process. PODS will deliver a portable storage container right to your driveway, and it'll be picked up when — and only when — you're ready. One month of storage is included in each move, so you can easily organize your belongings without feeling rushed at the same time!
Have some Louisiana small-town suggestions of your own? We'd love to hear about them in the comments!
---
Editor's note: Monthly rental prices were rounded to the nearest $25 and home values were rounded to the nearest $100 for ease of reading.
Get a Quote
Choose the service you need
Comments
Leave a Comment
Your email address will not be published. Required fields are marked *