Take advantage of our limited time offer. Enter promo code HOLIDAY25 to save up to 25%.
See offer details
.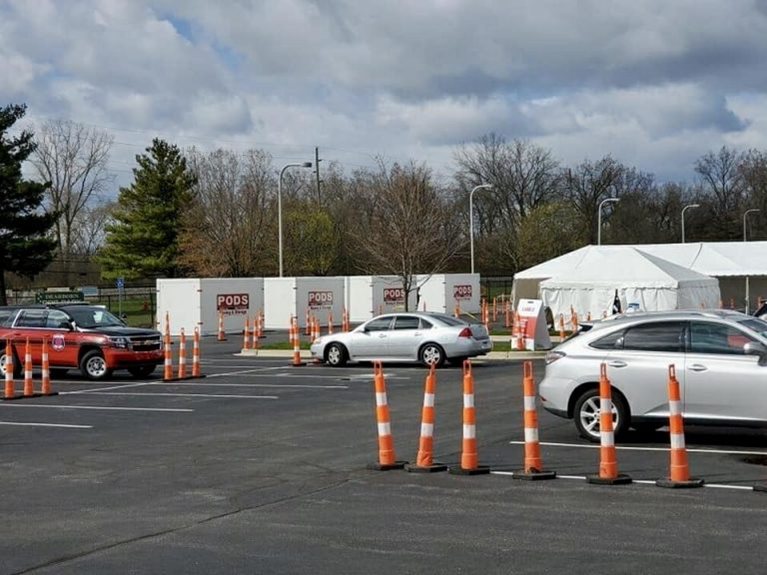 Here's How Storage Containers Can Maximize Vaccine Distribution Plans
The U.S. vaccine distribution plan has faced many obstacles. Despite projections that 20 million Americans would be vaccinated by the end of 2020, only 2.8 million — less than 15% of the target number were actually vaccinated by that time.
With the new year came a new administration, new vaccine approval, and a new target timeline to make all Americans eligible for the vaccine. If the recent history of distributing vaccines is anything to go by, we'll need to learn from past mistakes to successfully meet new deadlines.
Read on to learn the challenges encountered during our initial vaccination distribution plan — and how portable storage like PODS containers can make sure things run smoothly this second time around.
Challenges of the First Vaccine Distribution Plan
Developing vaccines and getting them approved for emergency use was only the first sprint in the race to beat COVID-19. Successfully shipping the temperature-dependent vaccines, staying on top of the short shelf life, and efficiently administering doses would come with their own set of challenges and repercussions.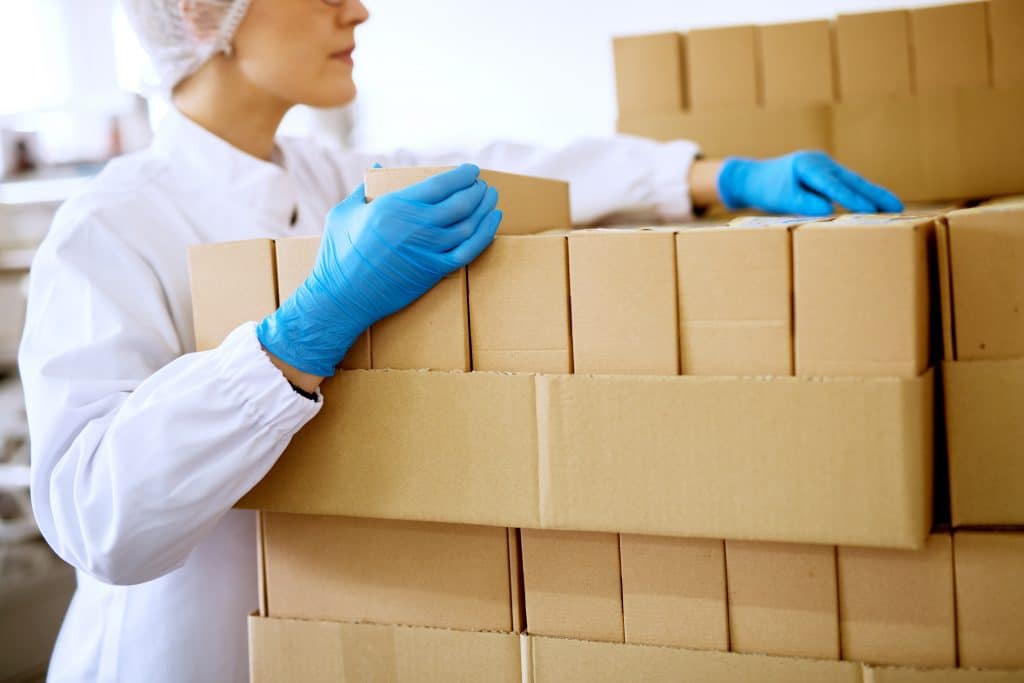 Here are a few of the challenges encountered during the initial phase of the vaccine rollout for the United States:
| CHALLENGE | RESULT |
| --- | --- |
| Poor communication between state and local governments | Incorrect numbers of vaccine allotment and assumption of need |
| Severe weather | COVID-related supply chain delays led to expired or overstock of vaccines. |
| Vaccine expiration or spoilage / strict guidelines around eligibility requirements | Millions of wasted, unused vaccines |
| Unreported vaccine expiration or spoilage | Inability to monitor and adjust quality control in shipping or distribution |
| Unauthorized stockpiling for later-phases | Not enough vaccines readily available to eligible population |
| Scheduled appointment no-shows | Many doses left to expire |
5 Ways Pods Containers Support Vaccine Distribution
Unfortunately, many portable storage containers are not equipped to transport temperature-dependent cargo like the COVID-19 vaccines. However, though PODS containers are not temperature controlled, they do offer supportive solutions that assist with distributing and administering vaccines.
Here's a look at a handful of ways our storage containers can be key players in vaccine distribution plans going forward:
1) On-site storage for vaccine supplies. Use a PODS container to store necessary vaccine supplies from sharps and unused syringes to gloves and adhesive bandages, or even blank vaccination forms and cards. PODS containers are weather-resistant, secure, and they discreetly fit into the size of a single parking space.
2) Shipping for supportive vaccine supplies. Although PODS containers are not recommended for shipping vaccines themselves (our containers are not temperature-controlled environments), our portable containers and North American network remain an ideal supply chain solution for shipping large quantities of vaccine supplies between locations.
3) Pop-up vaccination sites. PODS containers can also be used as pop-up vaccination sites. Creating clinics inside containers often is a faster and easier solution than setting up areas inside of a building or hospital. Setting up a pop-up vaccination site rather than at an existing clinic or medical facility can also help eliminate the disruption of the regular healthcare services normally provided. (See this case study about how PODS helped a clinic create an outdoor COVID testing facility inside a container)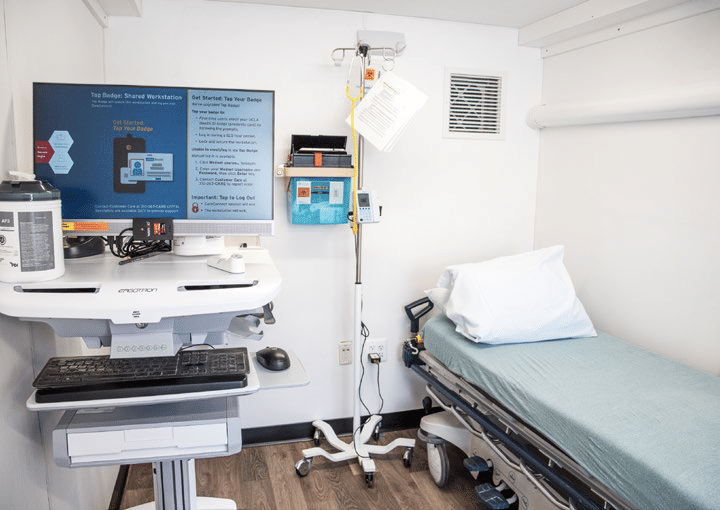 4) Transporting vaccine supplies between sites. Managing multiple vaccinate distribution sites? Use a portable storage container service like PODS to transport supportive vaccine supplies between vaccination sites as needed. Of, use a container to set up a central storage unit in a convenient location between all of your sites.
5) Stockpiling vaccine supplies. Keep your vaccination sites well-stocked with necessary medical supplies by using a portable storage container to store an overstock of supplies. In the event that a site has a steady supply of vaccines, this will avoid the risk of unnecessary waste that could occur due to a lack of supplies on hand needed.
Good to know: Using PODS containers as portable vaccination sites can also help make vaccines more accessible to underserved communities by traveling to different locations as needed.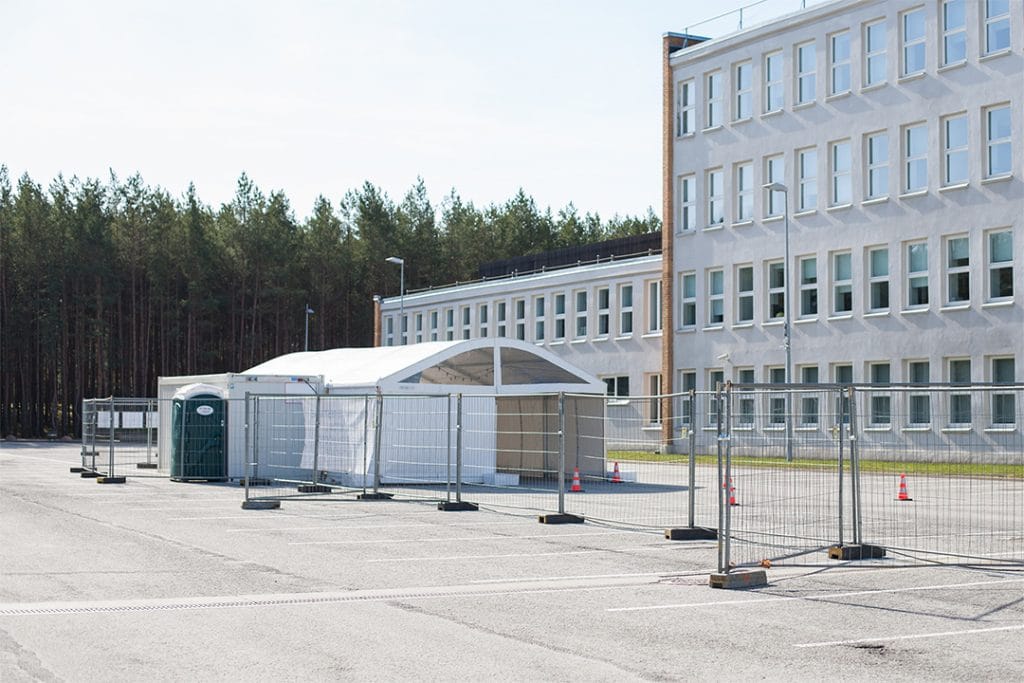 It's also worth noting that PODS maintains a damage rate that is far lower than the industry average — resulting in less breakage, less waste, and more reliability when it matters most. Additionally, PODS containers are lockable and weather-resistant, which are two features that help protect the valuable cargo inside.

Does your organization need help managing a vaccination distribution? Get the support you need with our healthcare moving and storage solutions.
RELATED POST: How to Reduce Your Freight Shipping Damage Claim Rate
[maxbutton id="3"]
Get a Quote
Choose the service you need
Comments
Leave a Comment
Your email address will not be published. Required fields are marked *