Take advantage of our limited time offer. Enter promo code HOLIDAY25 to save up to 25%.
See offer details
.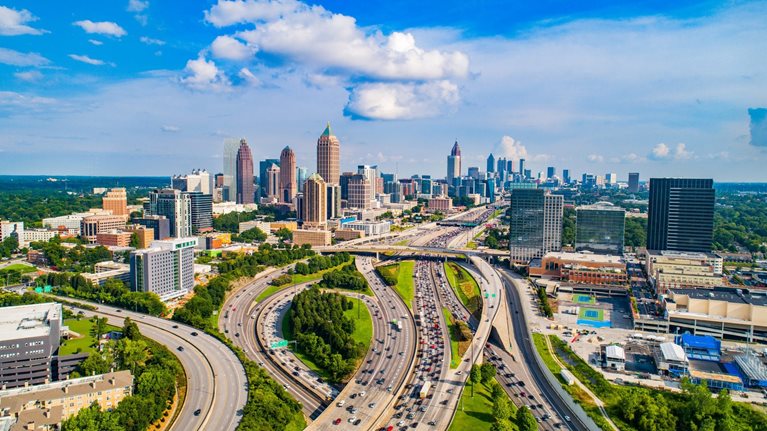 ATL Relocation: A Guide for Moving Your Business to the Atlanta Area

If it wasn't there already, now's the time to put Atlanta on your business relocation shortlist. This dark horse southern city has a not-so-secret to share: business is booming. Within the last half-decade, the Atlanta area has risen in the ranks as a business-friendly city, often beating out bigger-name cities like Los Angeles, Chicago, New York City, Miami, and Orlando.
The Atlanta Metro Area also accounts for roughly 60% of all jobs in the state of Georgia —quite a feat considering it's the 10th largest economy in the United States. Plus, as of 2020, the city and its surrounding area is already home to over 15 companies in the Fortune 500.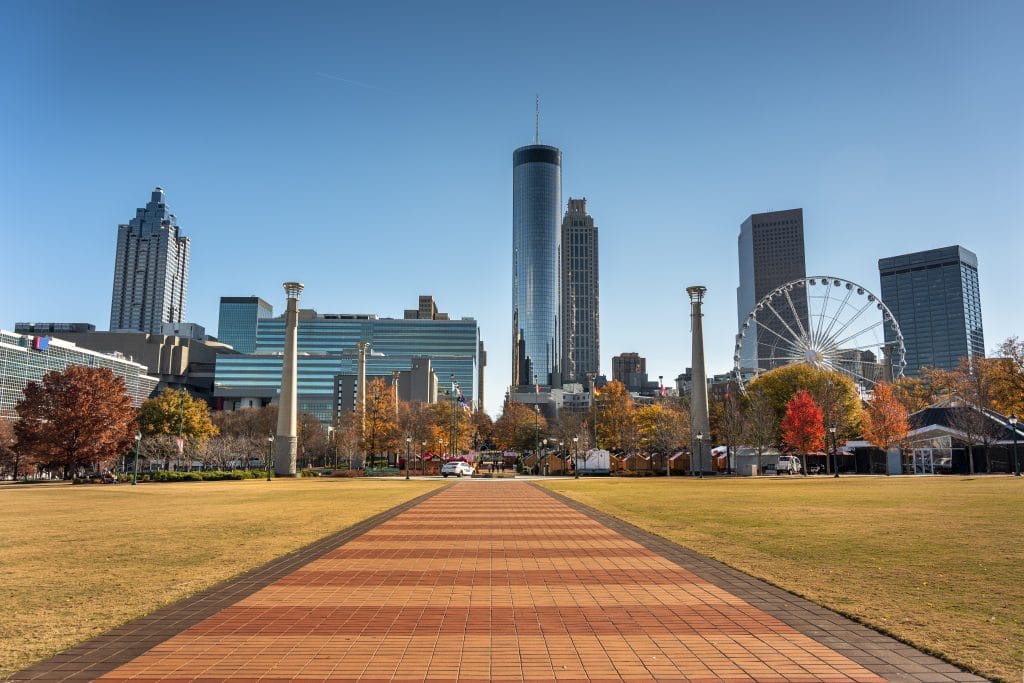 Here's a sample of top companies currently operating in the Atlanta area:
Coca-Cola
Home Depot
UPS
Delta
Porsche
Mercedes Benz
GE
State Farm
Microsoft
Papa John's
BCD Travel
Read on to find out more about why Atlanta is one of the hottest places for businesses and employees — and to determine the best options for relocating a company that'll help get you there.
Why Are Businesses Relocating to Atlanta?
The steady flow of businesses moving to Atlanta is no fluke. Relocating to Atlanta and it's nearby communities allows many companies to cut costs without cutting out that big city feel or sacrificing global accessibility.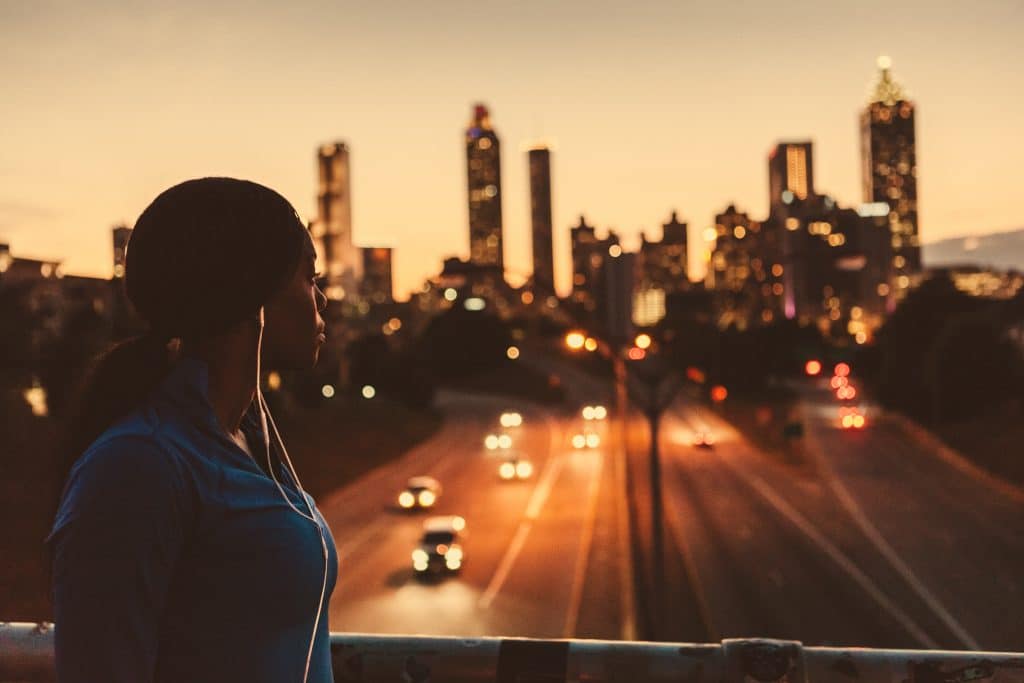 Not only does it offer many business-specific incentives, but the high quality of life makes it a desirable location for your employees too. All this packaged in a modern city with great diversity, culture, and growth make the decision for a company relocating to Atlanta a no-brainer.
There's a Ton of Business Opportunity
Georgia works hard to lure potential businesses. In addition to providing a wide range of loans and grants for a relocating business, the state also helps foster local business development through a culture of private-public partnerships and huge tax incentives (Porsche reportedly received millions of dollars in tax incentives and property abatements).
There's also no Throwback Rule in Georgia, which means big tax breaks for businesses in Atlanta and throughout the state's other cities. Georgia has the 10th largest economy in the United States. While the warm weather makes for a great agricultural climate in rural Georgia for crops like those famous Georgia peaches, industries like film and television, tech, manufacturing, and various startups flourish in areas in and around Atlanta.
Atlanta is often referred to as the "New York of the South" or the 'Empire City of the South' because it traditionally has been an economic (and arguably a geographic) center for the entire region — which still applies today. Atlanta's six interstate highways and major international airport make it a prime location for companies that need to have the ability to ship freight quickly throughout the country.
Businesses outside of Atlanta can easily distribute important cargo using the metropolis as a gateway via transport services like PODS (which has a large presence both locally and nationally).
It's One of the Fastest-Growing Cities
According to a forecast by the Atlanta Regional Commission, Atlanta is on track to welcome upwards of 2.5 million new residents by 2040. In 2018, the Atlanta Metro Area saw the third-largest number of new residents in the entire country as the population rang in at an estimated 5.8 million people — and that's a diverse population. Over half of the city's residents self-identify as POC. The city's growth is also expected to bolster the job market by bringing in over one million new jobs by 2050, which would bring the metro area's total up to a whopping 4.7 million.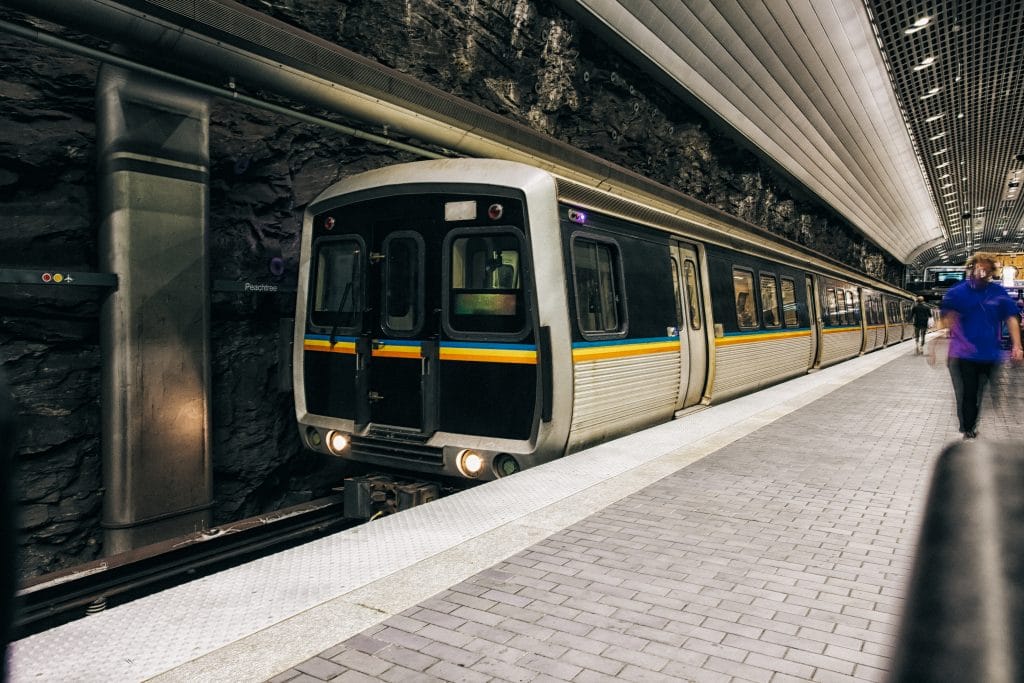 As a bonus, Atlanta operates MARTA, which is an established public transportation system with bus and rail options. Hartsfield-Jackson Atlanta International Airport, a Delta hub, provides businesses and their employees with direct, easy access to local and global markets and destinations.
Access to a Top-Notch Local Talent Pool
All businesses in Atlanta are privy to a special benefit of being in or near the city: access to the rich local talent pool for top-notch hires and interns. Local businesses have created a symbiotic relationship with students and new graduates from some of the country's leading colleges.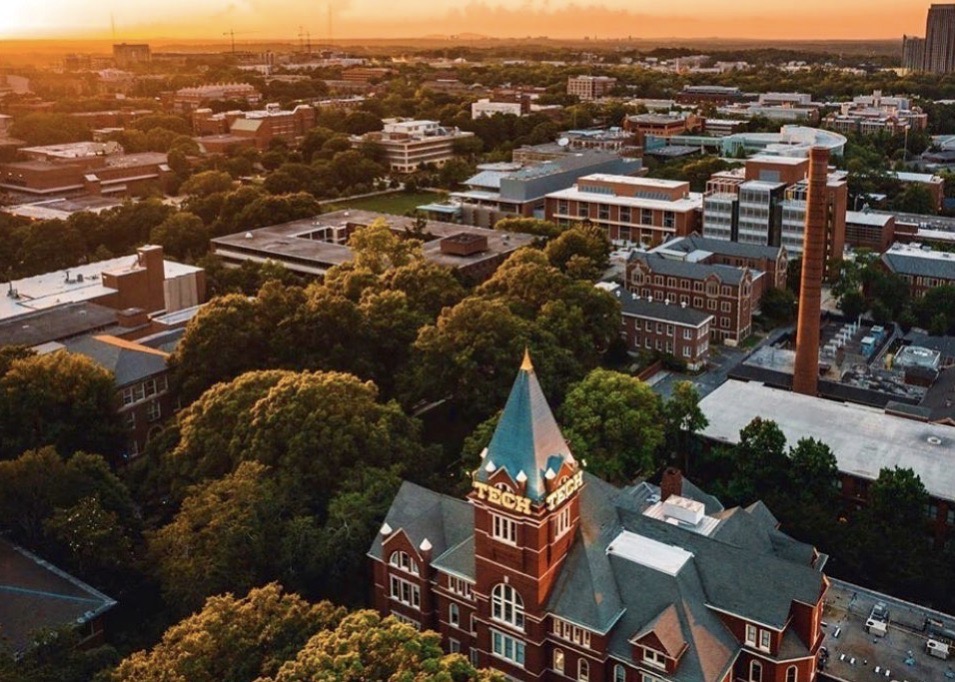 Top schools include Georgia Tech, University of Georgia, Emory University, Clemson University, and Auburn University — all located within the Atlanta area. A large pool of top-notch and eager entry-level prospects is one of the factors that has helped Atlanta create a successful startup scene.
High-Quality City Life at a Lower Cost of Living
Think you need to pay big-city prices to get big-city perks? Not in Atlanta. While businesses and employees often struggle to stay above the red in grandiose cities like NYC or Los Angeles, in Atlanta, the good life comes with a much lower cost of living calculation. In fact, living and operating in Atlanta is 42% cheaper than in NYC, 38% cheaper than in Los Angeles, 60% cheaper than in San Francisco, and still over 16% cheaper than in Denver — all without skimping on big city standards like culture and fun.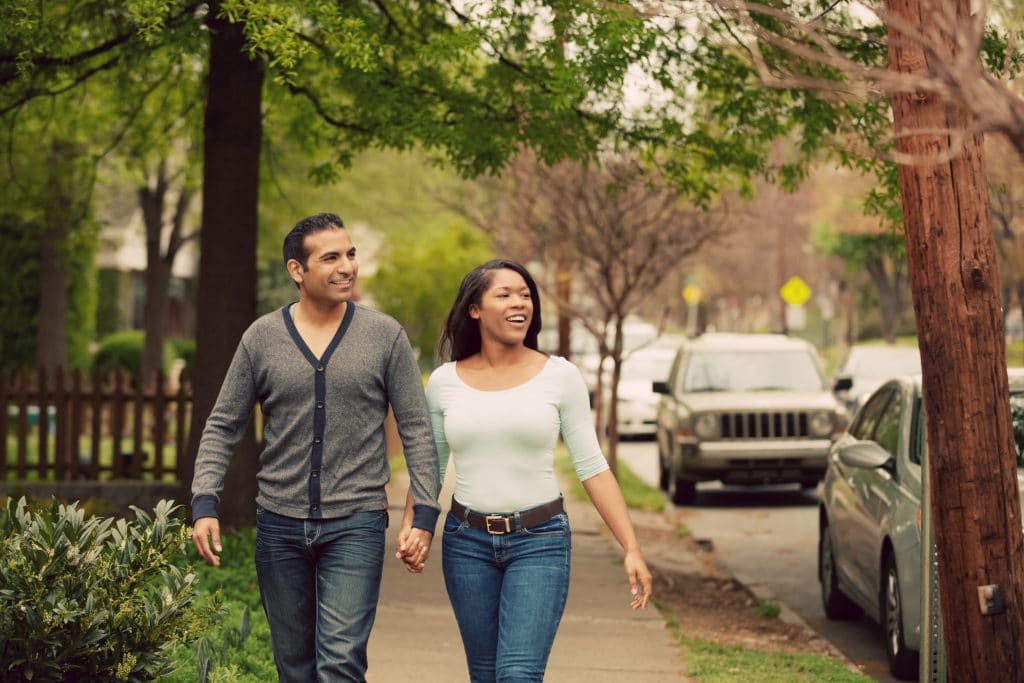 Businesses and residents in the Atlanta Metro Area enjoy a celebrated and lively performing arts scene, a great live music circuit, year-round sports, and top-rated museums. Plus, life in Atlanta comes packed with competitive and diverse drinking, dining, and nightlife options. Company budgets will often get a break after relocating to Atlanta since employees can enjoy a higher quality of life at a markedly lower cost of living.
A Brief Overview of Atlanta and Its Nearby Cities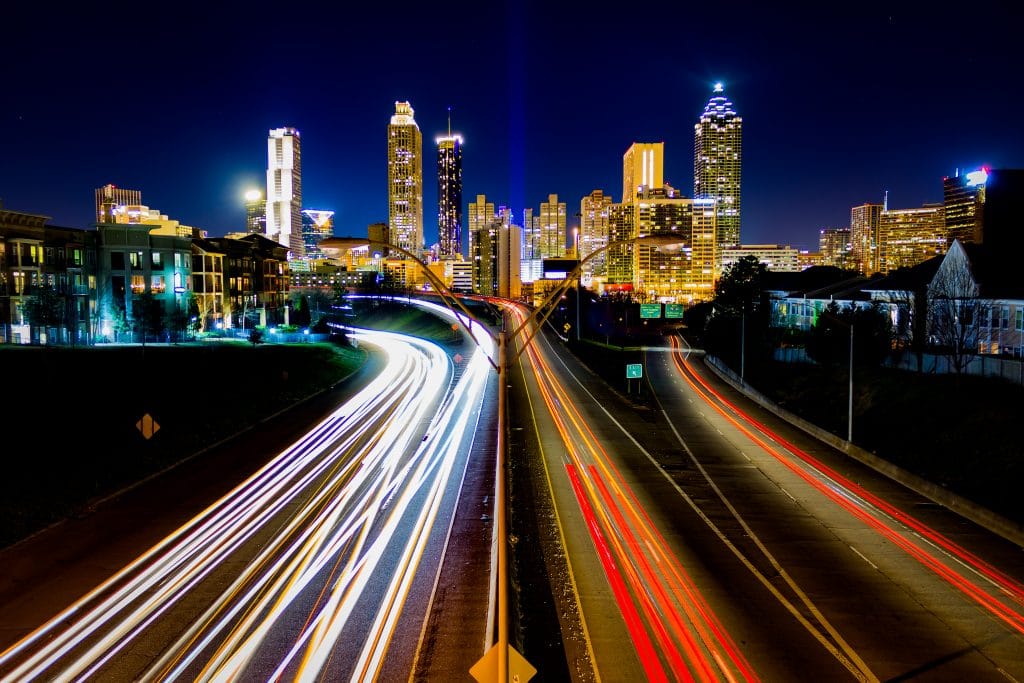 Atlanta proper has become increasingly attractive to younger demographics over the last few years, even snagging the #2 spot for the country's best city for people ages 21-36 back in 2015. Within city limits there is a kaleidoscope of communities, businesses, and things to do — all widely accessible through the public transit system. As with most major cities, costs are higher in the city proper, though proximity to the collection museums, restaurants, bars, parks, and lively vibe of the city are all right on your doorstep.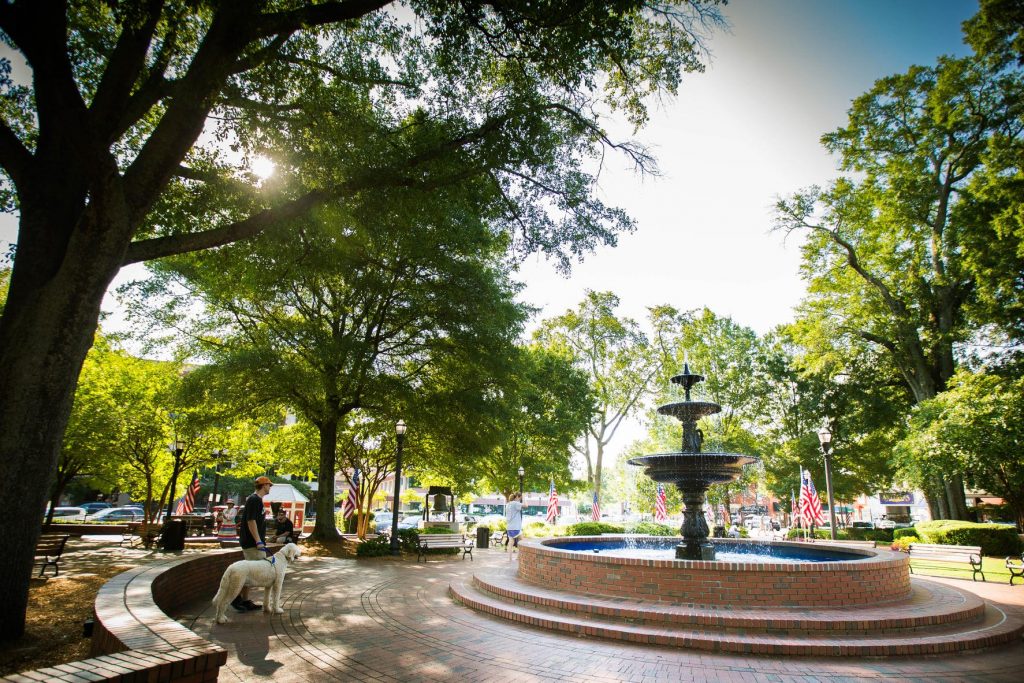 A popular commuter city about 30 minutes outside of ATL, Marietta boasts a high quality of life thanks to its picturesque historic city center, great schools (including STEM, IB, and several college campuses), and lively outdoor social scene. The local hospital is the city's largest employer, followed by the world's largest zipper manufacturer, YYZ.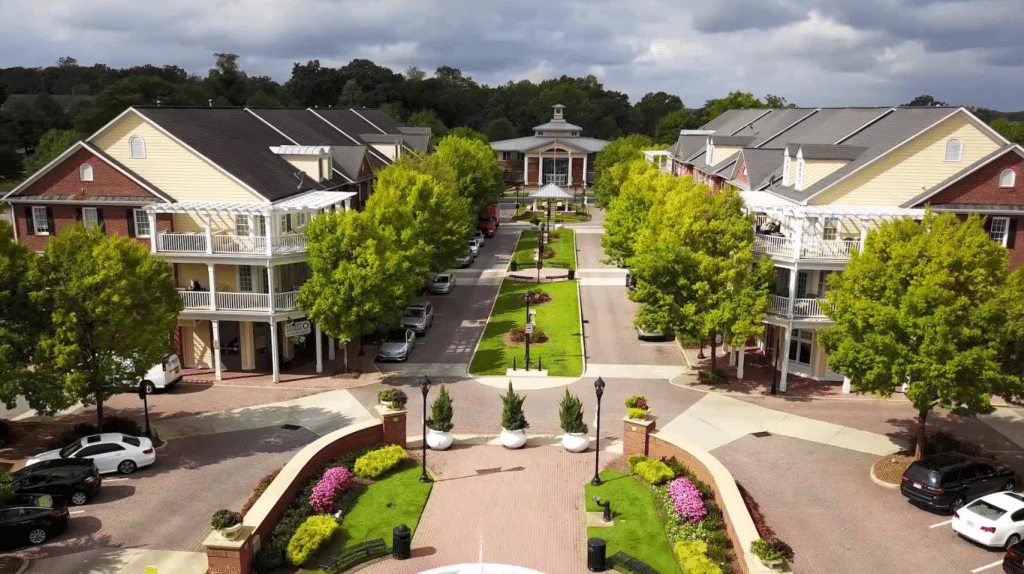 A quick zip from Atlanta proper, residents and businesses in Smyrna can enjoy being on the razor's edge of big city living and operations but at a lower price point. Smyrna is where you'll find IBM's software office, a healthy collection of pharmaceutical companies, and the manufacturing and distribution locations for several different companies. Plus, it has a good school system (a selling point for employees who may be relocating with family).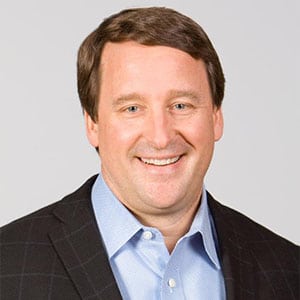 You'll find some of the Atlanta Metro Area's most affluent neighborhoods in the city's northeastern suburb of Brookhaven. Startups and enterprise businesses alike are drawn to this northeastern suburb with a thriving economy. However, it's not too old and stuffy thanks to the strong student population brought in by Brookhaven's two universities, Oglethorpe University and Brown Mackie College Atlanta.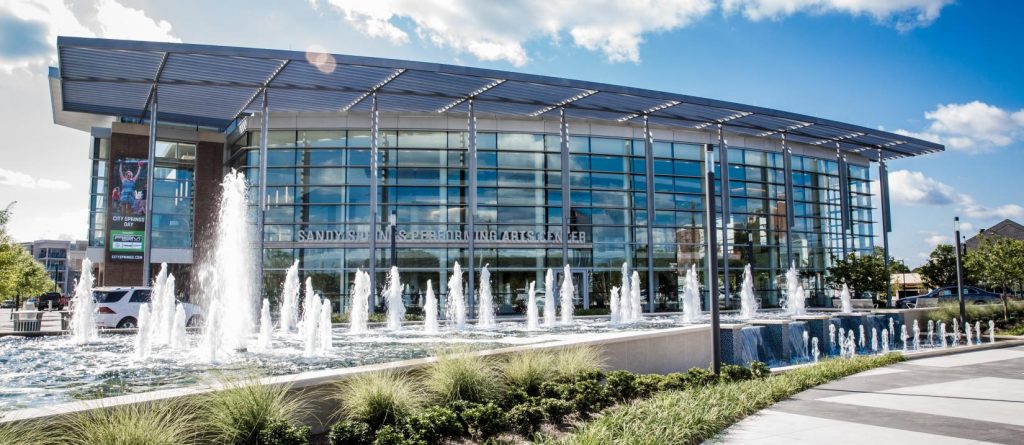 In 2015, Forbes slated Sandy Springs as the number 10 best city for Millennials. A steady string of ongoing construction projects around town have also made it on one of the fast-growing cities in the country. The city has drawn big brands such as Rubbermaid, UPS, and BCD Travel. It's also very conveniently connected to Atlanta and the airport via a short drive or MARTA stop.
Moving Options for Atlanta Business Relocations
Here's a rundown of the different commercial moving services that are available to help you relocate your business (and employees) to Atlanta.
Full-Service Movers
Hiring full-service movers is often the fastest and most hands-off business relocation option, though the privilege comes at a price. Full-service movers are usually the most expensive. Plus, companies vary widely in their flexibility when it comes to moving dates, service minimums, and even storage options.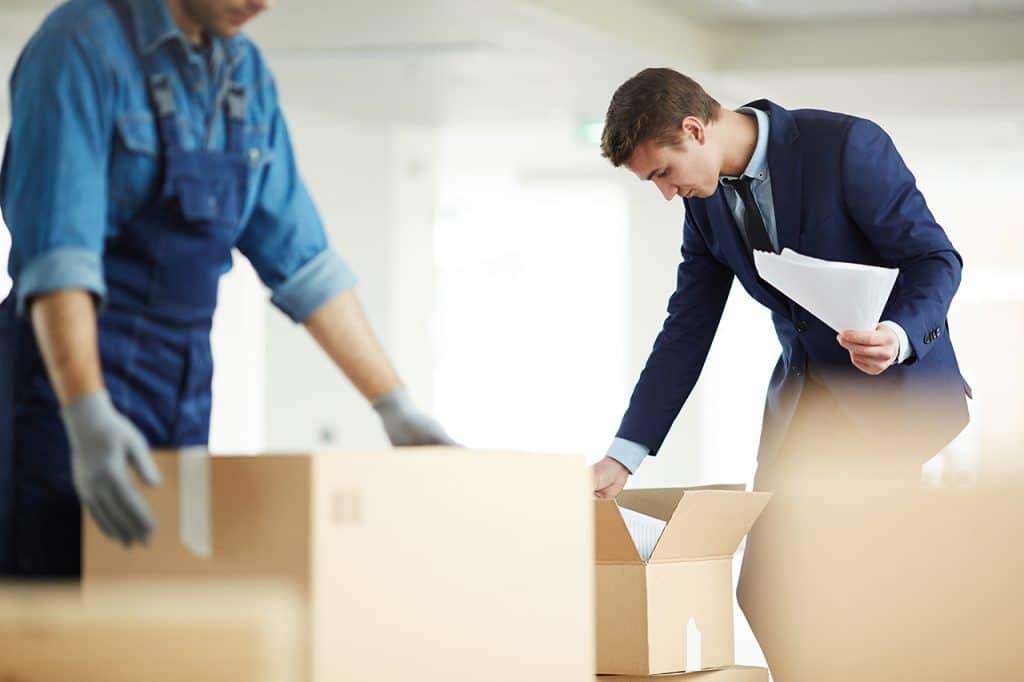 If your business will need to store or hold items between delivery, it can get expensive as you'll likely have to pay for a crew twice — once moving into storage and again when you finally move into your new location. Still, many people prefer this option since it requires the least amount of extra labor, time, or management.
Managing the Move Yourself
Depending on the size of your business, your relocation timeline, and how much free time you can afford to dedicate to moving, it might make sense to handle the move yourself. This can be the cheapest route, though it's by far the most time consuming and labor-intensive option.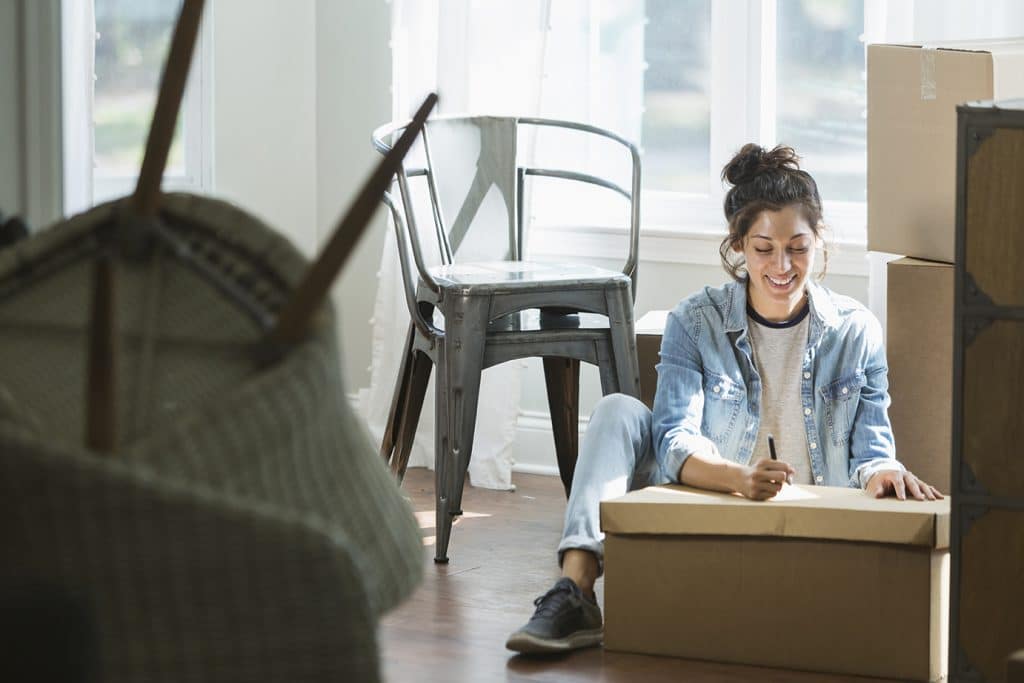 Managing your own move is better-suited for smaller businesses without a lot of employees or physical property. However, it may not be cost-effective in the long run since you'll have to take time, resources, and labor away from regular business operations in order to complete the move. If you are having your employees help with the move, you'll also need to consider your insurance coverage for any resulting injuries during the process.
Moving With Portable Storage
Many companies find a solid middle ground by utilizing PODS as their commercial moving service. PODS is a portable moving and storage container option that offers maximum flexibility for small and large businesses alike. With PODS, you will have a relocation service that can be customized to fit your specific needs and budget. We understand that plans and timelines change, which is why customers can cancel up to 24 hours before their scheduled container delivery and easily reschedule.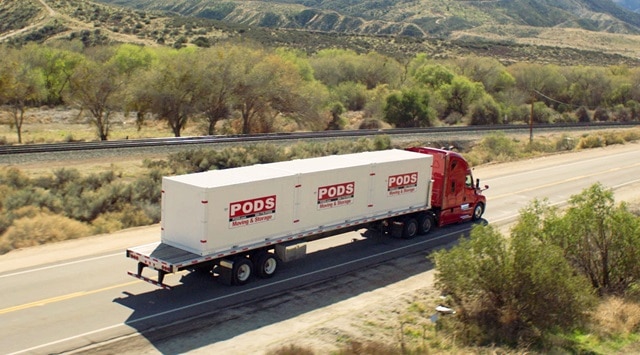 This is how it works: once your containers are delivered, you have the flexibility to load them on your schedule. Then, when you're ready, PODS will come pick them up and either ship them to your new business location in Atlanta or place them into your nearest PODS Storage Center until you're ready. For added flexibility, customers can also move or store containers as needs change. A commercial move with PODS means you get to focus on the important stuff — your business — and move at your own pace.
PODS can also help businesses with corporate employee relocations when businesses give their employees lump sum packages to help with personal relocation costs. We have over 20 years of experience managing lump sum employee relocations. Our nationwide moving network, flexibility, and attention to detail are all part of the reason our relocation services are trusted by global corporations and brands for their successful employee moves. Plus, having a damage rate that's far lower than the industry average doesn't hurt either.
Other Moving Costs to Consider
Business moving costs don't start and stop with your company relocating. When drafting your budget and considering your options, don't forget to take these other moving costs into consideration.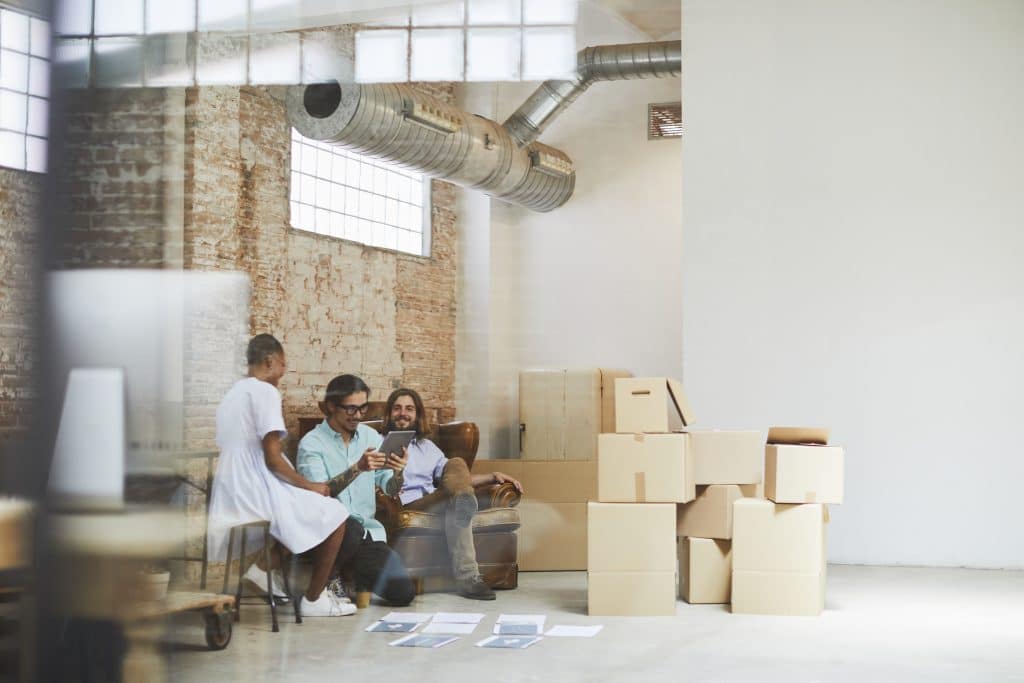 Cost of formally relocating your company. For example, you might have to pay domestic or foreign registration fees and/or to dissolve and reform, merge, or convert your business.
Leasing fees and/or deposits for a new office space
Expenses for employees who will be moving with the company (these can be hefty)
Possible loss of productivity and revenue during the move
Any marketing expenses involved with letting people know you're moving
Set up costs for the new office. For example, utilities, cleaning, furniture, and IT
Insurance for the move itself and for employees
Ready to Move Your Business to Atlanta?
It's no surprise that more and more businesses are choosing to relocate to Atlanta. Not only will you find perennial good weather, rich culture, and likely more bang for your buck, this southern gem has a thriving economy that's loaded with opportunity. It's easy to see why this is one of the fastest-growing cities in America — and they've got the numbers to back it up.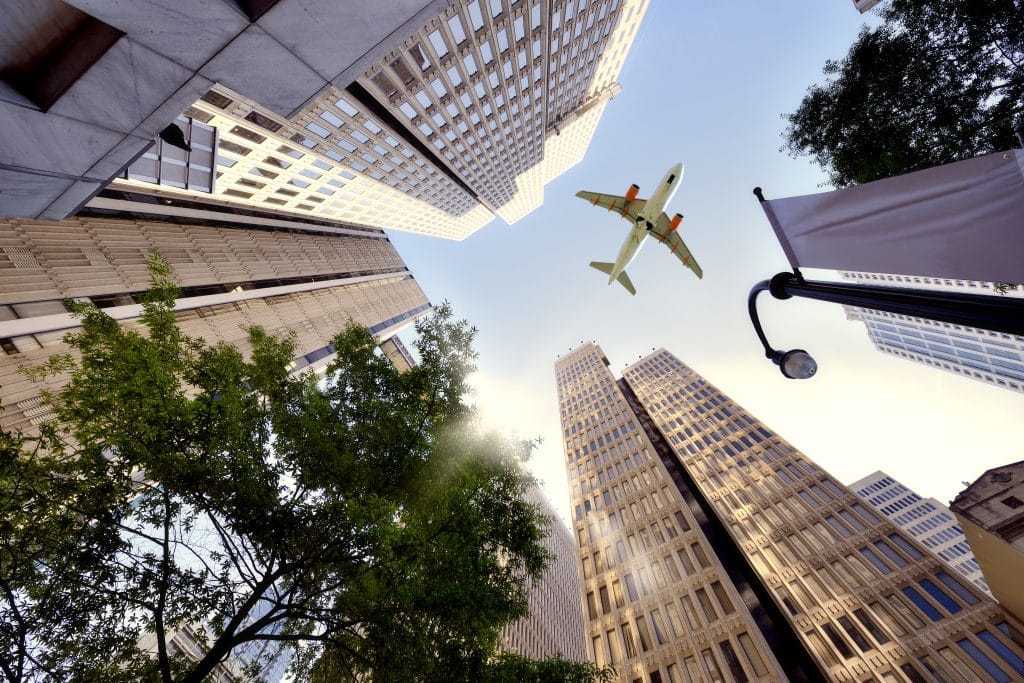 Are you ready to make your move to Atlanta? Look to PODS as your relocation solution for your Atlanta business moving needs.
[maxbutton id="1"]
RELATED ARTICLE: The 10 Best Cities in the U.S. to Move Your Business (2020 Guide)
Get a Quote
Choose the service you need
Comments
Leave a Comment
Your email address will not be published. Required fields are marked *