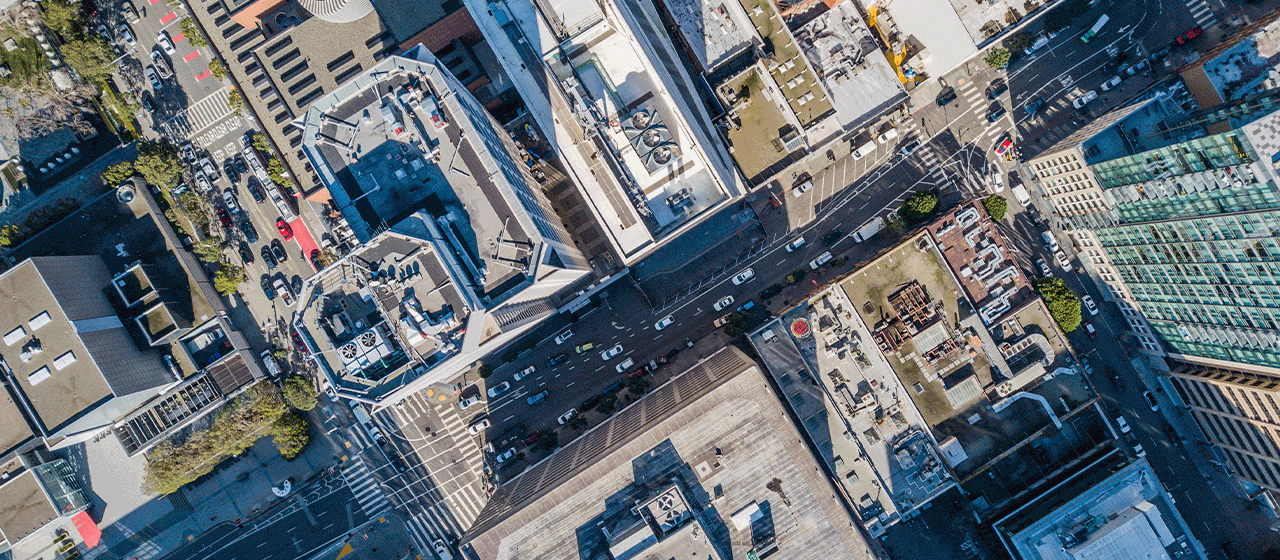 Scalable Solutions for Enterprise Business
From the Fortune 500 to leading corporations worldwide, PODS enterprise solutions are proven to move large businesses forward.
Interested in Working With Us?
PODS provides flexible moving and storage solutions for growing businesses. Fill out this form and a PODS rep will contact you.
These solutions include:
Containers to use as pop-up facilities
Storage for inventory management
Business moving services
We Deliver Results for Enterprises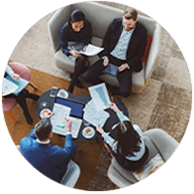 Service Powered by Results
Our moving and storage logistics services are coordinated based on data-driven insights. Each timeline and delivery is honored with accuracy with PODS as your moving partner.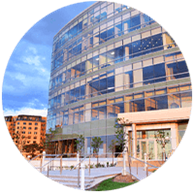 Grow with Adaptable Storage
We empower enterprises to embrace shifting demands by providing flexible commercial storage solutions. Use PODS to stay agile, scale in size, or to prepare your business for the future.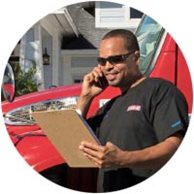 Dedicated Client Support
Get immediate assistance from our team of Enterprise Solutions Specialists for help with any complication and challenge that arises with an unparalleled commitment to customer service.




How PODS Helps Enterprises Scale@Model.Title.HeadingType>
On-Site Storage
PODS industrial on-site storage containers will protect your valuable goods while undergoing location expansion efforts, remodels and renovations, or to hold cargo during seasonal surges.
Storage Facilities
PODS has 230+ storage facilities located across the country, giving your enterprise a long-term storage option for important cargo kept close to any destination where it is most convenient.
Business Moving
From office moves to managing employee relocations, PODS has the moving solutions to keep your organization agile and able to perform with minimal disruption to normal operations.
Distribution Management
With our nationwide trucking network and experienced logistics team, improve efficiency and boost productivity by having PODS assist with the details of your deliveries and supply chains.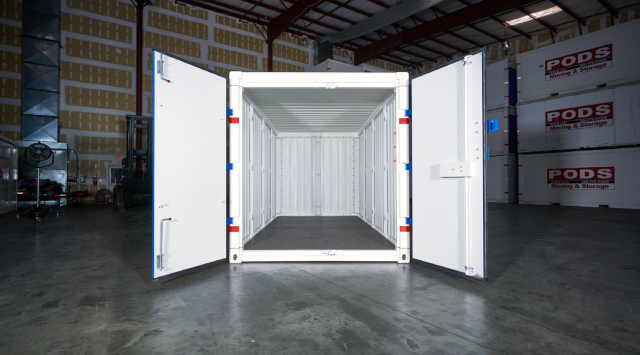 Flexible and Adaptable Storage
Stay organized and efficient with PODS portable storage solutions to match your enterprise needs. Demands for commercial storage increase as your business continues to grow its consumer base, locations, and workforce. Between our temporary container rentals, on-site shipping containers, and long-term storage solutions, we deliver the necessary services to help your enterprise level up.

Here are the benefits of PODS storage containers for enterprises:
3 container size options available to select
Industrial steel-frame container design
Shipping containers can be mixed and matched
Can be placed on-site, near site, or in PODS storage facilities
Nearby and Long-Distance Transport
Whether it's across the city, state, or country, PODS moving solutions empower enterprises with the ability to securely move goods over any distance required. Partner with PODS to transport cargo that can be tailored to fit any size or scope necessary — ranging from employee relocations to deliveries for franchise rollouts.

Here are a few advantages to choosing PODS as your enterprise moving partner:
Over 220,000 steel-framed moving containers
Trained drivers and state-of-the-art trucks
Our PODZILLA level loading moving technology
Corporate relocation support from origin to destination
20+ years providing moving transport service
Tailored Solutions for Enterprise Businesses
Corporate Relocation Services
Corporate relocations are a lot to manage — especially when you have hundreds of people employed by your enterprise. From single employee transfers to moving a staff of 250 people or more, we serve employee relocation packages that keep transferees satisfied and confident throughout their moves.

Among the following are the corporate relocation services you can access with PODS:

Containers to move employee belongings
Storage facilities to store employee items
Lump sum budget management
Labor services for packing and unloading
Automobile shipping
Moving supplies and materials
Home Assist move-in services
Dynamic Logistics Solutions
Enterprises depend PODS to handle their complex logistics efforts, ranging from inventory management between locations to extensive freight supply chain distribution across the country. From local transport to long-distance shipments, PODS is reliable for enterprises seeking a partner to coordinate their transport logistics with precision.
Federal Government Approved
Federal government agencies and contractors rely on PODS services for moving and storage. As a GSA approved vendor, we have worked with the Department of Housing and Urban Development (HUD) to even remodeling projects on the White House. Avoid unnecessary setbacks for security, safety, and government legalities for your enterprise by using PODS solutions.
North American Network
PODS is prepared to connect your enterprise to nearly any destination in North America and beyond. With a presence in 45 states across the US along with international locations in Canada, Australia, and the UK, PODS is close to where critical offices, operations, and customers for your business are located.
Get a Quote for PODS Business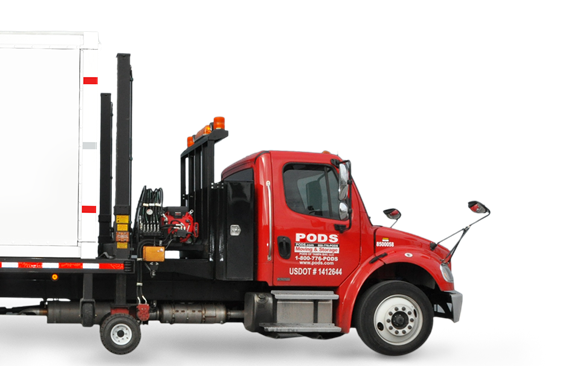 Choose the service you need